Class 4A Week 4 Rankings, Notes & Picks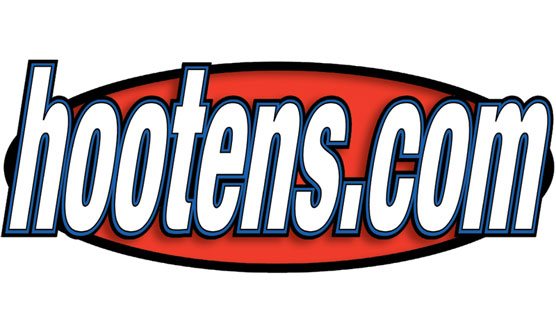 Hootens.com Rankings
Class 4A, Week 4, 2017
Copyright Hooten Publishing, Inc.
1. Warren (2-1)
2. Pea Ridge (3-0)
3. Joe T. Robinson (3-0)
4. Arkadelphia (3-0)
5. Prairie Grove (3-0)
6. Ashdown (3-0)
7. Mena (3-0)
8. Stuttgart (1-2)
9. Dardanelle (2-1)
10. Nashville (2-1)
11. Shiloh Christian (2-1)
12. Hamburg (1-2)
13. Trumann (3-0)
14. Booneville (2-1)
15. Ozark (2-1)
16. Southside Batesville (3-0)
17. Helena (3-0)
18. Pottsville (2-1)
19. Star City (1-2)
20. Gravette (1-2)
21. Dover (3-0)
22. Fountain Lake (2-1)
23. Heber Springs (1-2)
24. Bauxite (2-1)
25. Malvern (1-2)
26. Riverview (3-0)
27. Dumas (1-2)
28. Pocahontas (1-2)
29. Monticello (1-2)
30. Waldron (2-1)
31. Gosnell (0-3)
32. Jonesboro Westside (2-1)
33. Crossett (0-3)
34. Gentry (2-1)
35. Lonoke (1-2)
36. Highland (0-3)
37. Brookland (3-0)
38. Huntsville (1-2)
39. Harrisburg (2-1)
40. CAC (0-3)
41. Lincoln (1-2)
42. Dollarway (0-2)
43. DeWitt (1-2)
44. Berryville (1-2)
45. Cave City (0-3)
46. West Fork (0-3)
47. Subiaco Academy (1-2)
48. Baptist Prep (0-3)
GAME OF THE WEEK
No. 6 Ashdown at No. 7 Mena
This game should decide a playoff spot, or at least seeding. Ashdown has won two in a row over Mena, including last year's one-point thriller. The Panthers are unbeaten and untested in 2017, outscoring opponents 113-10 in the first half. The Panthers average 312 yards weekly, and applied the sportsmanship rule in every game (twice at halftime, once in the third quarter). They have 17 seniors this season, including 10 who've started three years. Senior QB Jaden Hill has completed 40 of 63 passes (64 percent) for 567 yards and 11 TDs with zero interceptions, while running back Trey Green has 33 carries for 232 yards and four TDs. Senior playmaker LaDarrius Bishop has 14 catches for 268 yards and four TDs, and he's returned an interception and a fumble for TDs. Senior linebacker Alex Day had 11 tackles in last week's 46-point win at Hamburg. Day has 21 tackles this fall. But 11 Ashdown starters missed Monday's practice with flu-like symptoms.  Undefeated Mena led previously unbeaten Waldron 25-6 in the second quarter last week. The Bearcats start only five seniors, including QB Carson Cannon and running back Justin Dean. Cannon completed six of nine passes last week for 181 yards and a pair of TDs. Dean has 31 carries this fall for 492 yards and eight TDs. He has almost 200 yards receiving, returned two punts for TDs and one kickoff. Dean also averages 15 tackles per game.

TV SHOW
Hooten's Arkansas Football airs 10:30 a.m. Saturday's on KATV (ABC Little Rock) Channel 7, featuring the Razorbacks, high school teams and players to watch.
LAST WEEK
Hootens.com correctly predicted 33 of 38 games (87 percent). Hootens.com has correctly predicted 92 of 123 games (85 percent).
WEEK 4 PREDICTIONS (favored team in CAPS followed by point spread)
1-4A
SHILOH CHRISTIAN (35) at Berryville: Berryville has never beaten Shiloh Christian. The Saints pounded previously unbeaten Pottsville 49-0 a week ago. Shiloh Christian senior QB Landon Brown has passed for 566 yards and six TDs this fall, while senior receiver Jake Nelson has 13 catches for 167 yards and two TDs.
Lincoln at GRAVETTE (14): Gravette's 20-point win last week over Jay, Okla., was its first of 2017. Lion senior Austin O'Brien has 53 carries this fall for 407 yards and two TDs. O'Brien averages 38 yards per catch at receiver and 31 yards per completion at QB. Lincoln trailed Mansfield 27-0 at halftime last week before rallying in a three-point setback.
PRAIRIE GROVE (24) at Huntsville: Prairie Grove senior running back Anthony Johnson carried four times last week for 128 yards in a 34-point win over West Fork. In three games this year, Huntsville has rushed for 344 yards. Eagle junior QB Sean McCone has 391 yards passing and 137 yards rushing this fall.
Gentry at PEA RIDGE (25): Undefeated Pea Ridge is 3-0 for the third straight season and fifth time in six years. Senior Drew Winn ran for 146 yards and one TD in last week's 17-point win over Class 5A Farmington, while senior Hayden Holgrewe had six catches for 81 yards and a one TD. The Blackhawk D held Farmington to less than 100 yards in the second half. Gentry lost at Class 3A Greenland last week 76-71, the second-highest combined score involving two Arkansas teams in state history. Gentry senior QB Jon Faulkenberry ran for seven TDs and had two other TDs (68 and 51 yards) negated by penalty.
2-4A
HELENA (35) at Baptist Prep: Helena averages 43 points and 386 yards weekly, while Baptist Prep surrenders 58 points per game. And the Baptist Prep Eagles haven't scored this season. Brothers Terrance and Armonie Calhoun pace Helena's rushing attack, combining for 532 yards and seven TDs.
RIVERVIEW (10) at CAC: Riverview rushes for 267 yards weekly, led by junior Griffin Miller's 20 carries for 270 yards and six TDs. Winless CAC averages one TD per game. The Mustangs trailed Class 3A Clinton 21-0 in the fourth quarter last week before losing by 35 points. Clinton ran for 286 yards against CAC.
Lonoke at HEBER SPRINGS (8): Heber Springs has beaten Lonoke seven of the past 11 seasons. The Panthers' 21-point last week over Class 3A Harding Academy was their first of the season. Sophomore QB Adam Martin threw two TDs and ran for another against Harding Academy. Martin has passed for 417 yards and ran for 158 yards this fall. Opposing coaches say improved Lonoke looks more focused and prepared in 2017.
STUTTGART (7) at Southside Batesville: Stuttgart has never lost to Southside Batesville, outscoring the Southerners by a combined 468-93 the past 11 seasons. But the Ricebirds hung on for a seven-point victory a year ago. Stuttgart got its first victory of 2017 last week, blasting Arkansas County rival DeWitt 46-16. The Ricebirds led 46-0 in the fourth quarter. Undefeated Southside Batesville averages 412 yards per game. Junior QB Koby Rich has passed for 424 yards and eight TDs in 2017.
3-4A
Brookland at GOSNELL (14): Winless Gosnell held Rivercrest to 91 yards rushing last week but lost 14-7. Gosnell couldn't convert a fourth-down and 2 with less than six minutes left. The Pirates later drove inside the red zone before throwing an interception at the 4-yard line. Gosnell sophomore Brian Denkins has rushed for 365 yards this fall. Undefeated Brookland allows just 11 points weekly. The Bearcats' three wins are over teams with a combined 1-8 record.
Cave City at HARRISBURG (6): Winless Cave City gives up 48 points weekly. Harrisburg's 20-point loss last week to Class 3A Walnut Ridge snapped a two-game winning streak. Harrisburg puts up 319 yards per game. Senior QB Clay Wright has seven TD passes and zero interceptions.

Jonesboro Westside at HIGHLAND (2): Highland has eight straight wins over the Warriors by a combined 353-123 (average of 44-15). But banged up Highland (two starters out with season-ending injuries) averages just 105 yards weekly. Class 2A Marked Tree shocked previously unbeaten Jonesboro Westside by one point last week.
Pocahontas at TRUMANN (7): Pocahontas averages 30 points a game, but gives up 39. Redskin junior QB Devon Adams (4.3 speed at University of Arkansas camp) presents a match-up problem on the perimeter. Trumann outscores opponents 104-7 in the first half this year. The Wildcat D gets a boost from junior outside linebacker and leading tackler M.J. Barnes and senior safety Alex Moses (6-4, 190). Senior running back Cade Gartman touched the ball 11 times in the opening two blowouts, but ran for more than 100 yards in the first half of last week's 42-20 win over Class 5A Paragould.

4-4A
Pottsville at BOONEVILLE (10): Booneville coach Scott Hyatt has 100 career wins (92 at Booneville). The Bearcats ran for 371 yards in last week's 21-point win at Class 5A Vilonia. Sophomore Andrew Roberson ran for a pair of first-half TDs at Vilonia, as the Bearcats led 28-0 at halftime. Pottsville beat Vilonia by 20 points in Week 2, but the Apaches failed to score in last week's 49-point loss to Shiloh Christian. Junior Kade England paces Pottsville with almost 300 yards rushing.
Dover at DARDANELLE (16): Undefeated Dover is 3-0 for the fourth straight season and sixth time since 1996. The Pirates outscore teams by 25 points a game in 2017, but their opponents are a combined 2-7. Dardanelle has won two straight since losing to Charleston in the final seconds of the opener. Dardanelle senior linebacker Tate Vestal racked up 17 stops in last week's seven-point win at Clarksville, while junior end Brock Finkenbinder had 11 tackles and one sack. Dover beat the Sand Lizards by five points last year, Dardanelle's only conference loss in the past three seasons.
West Fork at SUBIACO ACADEMY (1): Winless West Fork (23 player on the roster) has been outscored 117-12 this season. Subiaco Academy (33 players on the roster) beat Class 2A Brinkley in the opener, but lost the past two weeks to Lamar and Panama, Okla., by a combined 83-15.
OZARK (8) at Waldron: Waldron enters this contest 2-1 for the second straight year after losing to Mean by 16 points a week ago. The Bulldogs rush for 344 yards weekly. Senior running back Trey Williams has 525 yards and seven TDs this fall. Ozark lost by 14 points to Charleston last week, its' first setback of 2017. The Hillbillies threw four interceptions, including one that Charleston returned for a TD. Ozark sophomore Daniel Woolsey averages 6 yards per carry and has four TDs.

7-4A
ASHDOWN (2) at Mena: Hootens.com Class 4A Game of the Week.
Nashville at ARKADELPHIA (6): Another top-10 battle. No. 10 Nashville has beaten Arkadelphia three of the past five years. Arkadelphia is 3-0 for the second straight season, and the Badgers haven't allowed a point in 2017. Junior Zion Hatley ran for three TDs in last week's 49-point win over Class 5A Hot Springs. Nashville lost its first regular-season game in two years Week 2, but bounced back last week with a 21-point at Idabel, Okla. The Scrappers average 51 points weekly. Senior Trent Harris ran 36 times for 157 yards and two TDs at Idabel, Okla., and has 349 yards and seven TDs this fall.
MALVERN (2) at Bauxite: Bauxite's four-point win last week at Dumas was its second straight, and the Miner's first consecutive wins since 2014 and only the second multi-game win streak since 2009. Malvern senior QB Demias Jimerson, regarded as one of Class 4A's top athletes, accounted for 529 yards (404 yards rushing, 125 passing) and seven TDs in last week's 67-58 win at HS Lakeside. "If you can stop Jimerson, you stop Malvern," an opposing coach says. "But it's impossible to bottle him up if you don't have six or seven great athletes on defense."
JOE T. ROBINSON (13) at Fountain Lake: Fountain Lake rallied from a 21-point deficit last week for a one-point win at Smackover. Senior QB Stephen Turner threw three TD passes, including the game-winner with 1:08 left. The Cobra D limited Smackover to 152 yards. High-flying Joe T. Robinson averages eight TDs weekly. Junior QB Greyson Tackett ran for two TDs and passed for two more in the first half of last week's 65-point win over Baptist Prep. The Senators led 44-0 in the second quarter.
8-4A
Dollarway at DUMAS (17): Dollarway didn't play last week and the winless Cardinals have been outscored 54-16 by Class 5A opponents Forrest City and Watson Chapel. Dumas runs for 199 yards weekly. Senior Jarquis Fisher has 435 yards and five TDs this year.
DeWitt at HAMBURG (25): Hamburg has beaten DeWitt 86-0 the past two seasons. Hamburg trailed Ashdown 27-10 at halftime a week ago. The Lions have surrendered 50 points or more in two games. DeWitt trailed Stuttgart 45-0 in the third quarter a week ago before senior Donovan Starks and Jay Davis ran for TDs. The duo has combined for 443 yards and six TDs this fall.
STAR CITY (9) at Monticello: These teams have split the past two meetings, with the visitor winning both. Improved Star City averages 29 points weekly. Monticello averages 225 yards a game, and the Billies past two games have been decided by a total of eight points. The Billies were tied with Fordyce at halftime last week before losing by a TD.
Crossett at WARREN (16): Crossett enters this contest 0-3 for the second straight season. The Eagles average 254 yards (227 rushing) and 15 points per game. Senior Marquan Bornslater, juniors Amaru Gibbs and Deandre Webb each rush for at least 60 yards per game.Warren trailed Class 5A Watson Chapel 12-6 at halftime last week before winning by eight points. Junior QB Jmalachi Kinnard threw three interceptions, but hit two TD passes, including the game-winner to Keemontrae McKnight.