Class 5A Week 4 Rankings, Notes & Picks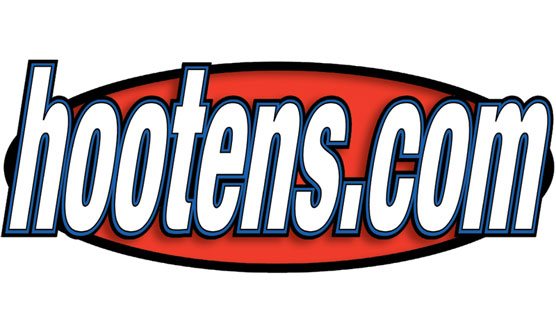 Hootens.com Rankings
Class 5A, Week 4, 2017
Copyright Hooten Publishing, Inc.
1. Pulaski Academy (3-0)
2. Wynne (3-0)
3. LR Christian (3-0)
4. Alma (1-2)
5. Harrison (2-1)
6. Morrilton (2-1)
7. LR McClellan (2-1)
8. Batesville (1-2)
9. White Hall (3-0)
10. Nettleton (3-0)
11. Sylvan Hills (2-1)
12. Beebe (2-1)
13. Watson Chapel (1-2)
14. Greenbrier (1-2)
15. LR Parkview (1-2)
16. Valley View (2-1)
17. HS Lakeside (0-3)
18. Blytheville (1-2)
19. Camden Fairview (0-3)
20. De Queen (1-2)
21. Maumelle (1-2)
22. Vilonia (1-2)
23. Farmington (1-2)
24. Forrest City (1-2)
25. Magnolia (1-2)
26. Mills (1-2)
27. Hot Springs (0-3)
28. Hope (0-3)
29. Clarksville (1-2)
30. Greene Co. Tech (1-2)
31. Paragould (0-3)
32. LR Fair (0-3)
GAME OF THE WEEK
No. 8 Batesville at No. 10 Nettleton
Nettleton hasn't beaten Batesville since 2000. The Raiders are 3-0 for the second straight season (lost at Batesville by 14 points in 2016). "It's a tough game emotionally and physically," Nettleton coach Steven Hampton says. The undefeated Raiders have beaten Pocahontas, Mountain Home and Star City by a combined 133-42. Senior QB Deondre Henry has more than 800 yards this season after running/passing for 350 yards in last week's 28-point win at Star City. "He's making great decisions and hasn't forced plays," Hampton says. Like last season, Batesville started off 0-2 before beating Mountain Home in Week 3. The Pioneers led 24-7 at halftime last week, rushing for more than 300 yards. Senior Cedric Hall had two TD runs, including a 59-yarder in the second half. "They are back to playing Batesville football," Hampton says. "They are running it and playing solid defense and special teams. They get their playmakers the ball in different situations and give you a ton of formations." Batesville surrendered a 20-play, 95-yard scoring drive in the fourth quarter against Mountain Home.
TV SHOW
Hooten's Arkansas Football airs 10:30 a.m. Saturday's on KATV (ABC Little Rock) Channel 7, scoring the Razorbacks, high school teams and players to watch.
LAST WEEK
Hootens.com correctly predicted 24 of 29 games (83 percent). Hootens.com has correctly predicted 76 of 90 games (84 percent).
WEEK 4 PREDICTIONS (favored team in CAPS followed by point spread)
5A CENTRAL
Mills at LR PARKVIEW (18) (Thurs.): LR Parkview is slated to play all but one home game over the next two seasons at War Memorial Stadium. The Patriots have won eight of the past 15 over Mills, but the Comets winning by 30 points a year ago. Improved LR Parkview pushed Class 7A North Little Rock and Class 6A Benton the past two weeks.
Beebe at LR CHRISTIAN (13): This is the second meeting between these teams (LR Christian won by 11 points last year). Beebe rushes for 263 yards weekly. Senior Khalil Anthony has 388 yards and four TDs this year, while junior Taylor Boyce averages 7.6 yards per carry. Explosive LR Christian gained 505 yards in last week's seven-point win over Harrison. Senior running back Ladarius Burnes didn't play last week with an ankle injury but expects to play this week. Warrior senior QB Jackson Bowersock completed 23 of 29 passes for 284 yards and three TDs and ran nine times for 52 yards against Harrison.
Sylvan Hills at LR MCCLELLAN (3): Sylvan Hills has won six of the past seven over the Crimson Lions, including 41-20 last year. The Bears have given up 25 points the past two games after getting torched by Class 7A LR Catholic in the opener. Senior Ty Compton ran for a pair of TDs in last week's 25-point win over Jacksonville. LR McClellan led Class 6A LR Hall 34-0 with 2:40 left in the first quarter last week. Senior QB Bennie Kemp sat out last week's game with a concussion but should return this week.
LR Fair at PULASKI ACADEMY (35): The Bruins face their first in-state opponent. Undefeated Pulaski Academy has beaten Sand Springs (Okla.), Memphis (Tenn.) Ridgeway and Bossier City (La.) Parkway by a average of 59-21. Bruin senior QB Layne Hatcher passed for 432 yards and seven TDs in last week's 62-21 triumph over Parkway. LR Fair has scored four TDs this season, but didn't get any in last week's 41-0 loss at Class 7A Cabot.

5A EAST
BATESVILLE (1) at Nettleton: See Class 5A Game of the Week.
Greene County Tech at FORREST CITY (2): Forrest City has won five straight over the Eagles, dominating the past three by a combined 145-48. Greene County Tech won its first game in two years last week, downing Kennett, Mo., by 22 points. Senior Kobe Brown ran for 249 yards and four TDs and had 93 yards receiving (one TD).
VALLEY VIEW (18) at Paragould: Valley View has won all five of its meetings over Paragould by a combined 148-62. Valley View's Ryder Snell ran for two TDs in last week's 35-point win over Highland. Winless Paragould rushes for 260 yards per game.
Blytheville at WYNNE (21): Blytheville hasn't beaten Wynne since 2009. The Chickasaws trailed Marion by six points in the second quarter last week, but failed to score again in a 53-8 setback. Wynne lost three fumbles and muffed a punt in last week's 21-point win at Beebe. Senior QB Luke Chapman ran in four TDs, while senior Ta'Von Hicks had 20 carries for 210 yards.

5A SOUTH
DE QUEEN (7) at Hope: Winless Hope averages just 10 ppg. De Queen blasted Nashville 49-42 in Week 2, but lost last week by 34 points at Poteau, Okla. Nashville beat Hope 60-20 in the opener.
Camden Fairview at HS LAKESIDE (1): A battle of winless teams. HS Lakeside has won two straight over the Cardinals (had lost five straight from 2011-2015). The Rams led Malvern 28-22 at halftime last week before losing by nine points. Camden Fairview sandwiched losses to Class 6A El Dorado and Texarkana by a combined 59-21 around a two-point setback to Class 4A Hamburg.
Hot Springs at WATSON CHAPEL (14): Watson Chapel has won two of the past three over the Trojans. The Wildcats led Class 4A No. 1 Warren by six points at halftime last week before losing by eight. Senior Keveon Dandridge paces the Wildcats with 11 stops per game. Winless Hot Springs lost at Arkadelphia last week 49-0.
Magnolia at WHITE HALL (21): White Hall has won four of five over Magnolia since joining the conference in 2012. Bulldog senior QB Ollie Reddick accounted for five TDs in last week's 36-point win over Sheridan.

5A WEST
Clarksville at FARMINGTON (3): Farmington has won six of the past eight over Clarksville, including three straight, although it was a two-point game in 2016. Cardinal running back Caleb Williams ran for 141 yards in the first half of last week's 24-7 loss at Pea Ridge. Clarksville rushes for 294 yards weekly.
Maumelle at GREENBRIER (10): Maumelle shutout Mills 37-0 last week for its first win. Junior Xavion Morgan threw a TD pass on the first possession, after being replaced in the second half Week 3 against Wynne. Greenbrier trailed Class 6A Benton 28-16 at halftime last week but failed to score in the second half. Senior Spencer Sutterfield ran for a pair of TDs.
MORRILTON (1) at Harrison: Harrison hung with talented LR Christian last week before losing by seven points. Goblin sophomore running back Gabe Huskey ran 28 times for 148 yards and a TD, and caught a 13-yard TD pass. Morrilton turned the ball over four times in last week's 34-point loss at Class 6A Searcy.
ALMA (21) at Vilonia: Vilonia gave up almost 400 yards in last week's 21-point loss to Class 4A Booneville. Senior Ben Duff ran 25 yards for a TD against Booneville, but the Eagles were held on downs at the 4-yard line in the final two minutes. Alma has lost consecutive games against Class 7A Springdale and Class 6A Greenwood. Junior safety Coltin Bowerman (31 tackles) and junior linebacker Keegan Rosebeary has 26 stops. Senior QB Garrison Jensen has six TD passes and three TD runs.