Class 7A Week 4 Rankings. Notes & Picks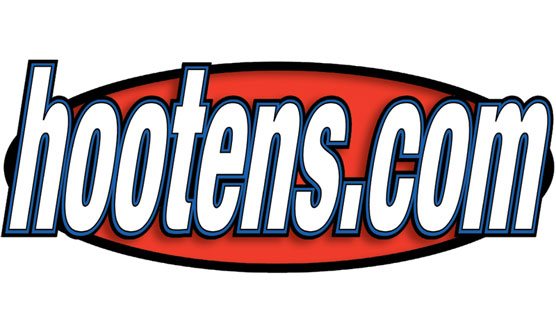 Hootens.com Rankings
Class 7A, Week 4, 2017
Copyright Hooten Publishing, Inc.
1. Springdale Har-Ber (3-0)
2. Bryant (3-0)
3. Fayetteville (1-2)
4. North Little Rock (3-0)
5. Bentonville West (3-0)
6. Springdale (3-0)
7. Conway (2-1)
8. Cabot (2-1)
9. Bentonville (1-2)
10. Little Rock Catholic (2-1)
11. Rogers (3-0)
12. Fort Smith Northside (1-2)
13. Fort Smith Southside (1-2)
14. Little Rock Central (1-2)
15. Rogers Heritage (0-3)
16. Van Buren (0-3)

GAME OF THE WEEK
No. 8 Cabot at No. 10 LR Catholic.
Cabot needed overtime to win at LR Catholic two years ago and led by only 7 points going into the fourth quarter last season. It could be close, again. 
Cabot returns to the difficult-to-defend Dead T offense this fall with graduated standout QB Jarrod Barnes now a wide receiver at Arkansas. Cabot junior TJ Rogers (5-5, 145; 4.6 speed) rushed for three TDs in last week's 44-0 win over hapless Class 5A LR Fair.

"It was hard to stop Barnes, but it's more difficult to stop the Dead T because you don't see it a lot and they run it so well," says LR Catholic coach John Fogleman. "We won't get many possessions so we have to make the most of them and play very disciplined defense."
This is Catholic's best team "at this point of the season" in Fogleman's five years at the school, he says. Junior play-maker Samy Johnson stars at running back, five receivers caught passes last week, and senior Chris Elser has kicked 7-of-8 field goals this fall, including 45- and 51-yarders. A more experienced defense than past seasons especially helps the Rockets this week. 

Neither played a Class 7A opponent in non-conference games. Class 6A's No. 2-ranked El Dorado won at Cabot 28-24 two weeks ago. LR Catholic lost last Friday at Class 6A No. 5 Jonesboro 28-26. 

TV LAND
Hooten's Arkansas Football airs 10:30 a.m. Saturdays on KATV (ABC Little Rock) Ch. 7, covering the Razorbacks, high school teams and players to watch.
LAST WEEK
Hootens.com correctly predicted 10 of 14 winners (71 percent) in games involving Class 7A teams. For the season, hootens.com is 30-10 (75 percent)

WEEK 4 PREDICTIONS (favored team in CAPS followed by point spread)
7A CENTRAL
CABOT (4) at LR Catholic: Game of the Week.

NORTH LR (17) at LR Central: LR Central started 3-0 last season and beat winless Rogers Heritage in this year's opener but lost the past two weeks by a combined score of 89-29. Class 6A West Memphis scored three TDS in the first eight minutes at LR Central last week. Conference coaches voted North LR to win the league in this year's Hooten's Arkansas Football magazine and LR Central to finish last, again. The Tigers did not win a conference game in 2016, losing at North LR 49-7. North LR outscored Class 5A LR Parkview 15-6 in the fourth quarter to win 29-20 last week.

BRYANT (21) at FS Northside: The 2016 Farm Bureau Awards 7A/6A Defensive Player of the Year Tre Norwood had a big night in last year's 29-0 win at Bryant. Norwood, playing cornerback as a true freshman for the No. 2-ranked Oklahoma Sooners, is gone, and Bryant is much better. The Hornets like it physical. Northside beat winless Van Buren, lost to Class 6A's Greenwood and Pine Bluff in non-conference play.
FS Southside at CONWAY (14): Conway didn't win a statistical category except turnovers (plus 3) in last week's 35-16 victory at Bentonville. Conway has intercepted six passes, recovered three fumbles, totaled four sacks and 13 QB hurries thru three games. FS Southside, smoked by the top-ranked teams in Class 7A and Class 6A to start the season, hammered winless Heritage 44-17 last week. Southside also started 1-2 last season before beating Conway 23-20. 
7A WEST
FAYETTEVILLE (7) at Bentonville: Bentonville either trailed big or lost all of its non-conference games and starts league play against the defending state champs. Bentonville won every statistical category except turnovers (minus 3) in last week's 35-16 loss to Conway. Fayetteville has dropped back-to-back heartbreakers, missing its PAT in last week's 34-33 overtime loss to Dallas Bishop. Fayetteville managed just 2.7 yards on 35 rushes last week while Bishop gained 5.4 yards on 38 rushes.
SPRINGDALE (13) at Rogers Heritage: Springdale, 3-0 for first time since its 14-0 state championship season under Coach Gus Malzahn in 2005, totaled 100 yards more offense than Russellville in last week's 31-28 road win. Springdale had a TD called back by penalty and threw a 60-yard pick six in the final seconds of the first half. Heritage could be headed for its second winless season in three years.

Rogers at SPRINGDALE HAR-BER (17): Rogers, off to a 3-0 start for the second consecutive season, gets its first 7A test at top-ranked Har-Ber. Rogers' second-year coach Mike Loyd played 20 underclassmen in last week's 42-0 win over St. Louis Normandy and believes the future is bright for the Mounties. Har-Ber junior QB Grant Allen completes 66 percent of his passes with 771 yards and 11 TDs this season.
BENTONVILLE WEST (35) at Van Buren: Undefeated Bentonville West is much better than a year ago when it won this matchup 42-14. Winless Van Buren's losses are to Class 5A Alma, No. 12 ranked FS Northside (1-2) and Class 6A Siloam Springs.