Class 3A Week 4 Rankings, Notes & Picks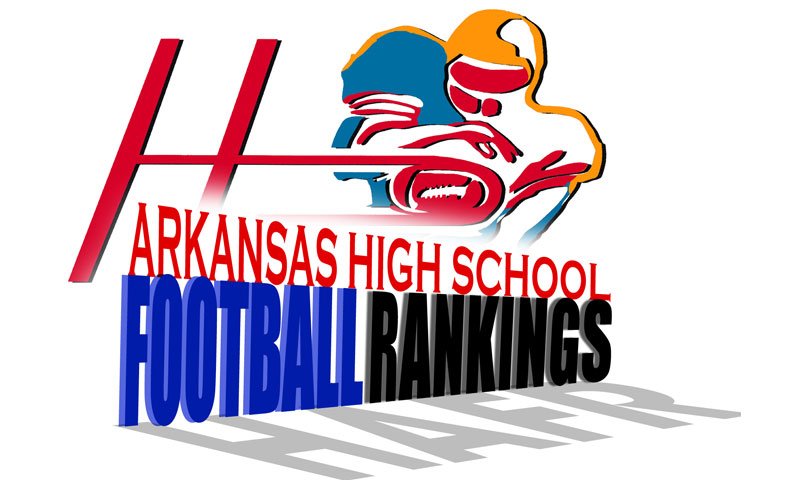 HOOTENS.COM RANKINGS
Class 3A, Week 4, 2021
Copyright Hooten Publishing. Inc.
1. Prescott (3-0)
2. McGehee (3-0)
3. Booneville (3-0)
4. Harding Academy (3-1)
5. Osceola (1-1)
6. Centerpoint (3-0)
7. Charleston (3-0)
8. Paris (3-0)
9. Hoxie (3-0)
10. Camden Harmony Grove (1-2)
11. Newport (2-2)
12. Melbourne (3-1)
13. Salem (3-0)
14. Dollarway (1-1)
15. Rison (2-1)
16. Glen Rose (1-1)
17. Cedarville (3-0)
18. Perryville (2-1)
19. Riverview (3-1)
20. Hackett (3-0)
21. Bismarck (3-0)
22. Jessieville (1-1)
23. Harrisburg (1-1)
24. Lincoln (0-3)
25. Walnut Ridge (1-2)
26. Greenland (1-1)
27. Mountain View (3-1)
28. Baptist Prep (3-0)
29. Atkins (2-1)
30. Horatio (3-0)
31. Manila (2-1)
32. Genoa Central (2-1)
33. Smackover (2-1)
34. Mansfield (1-1)
35. Lavaca (2-1)
36. Fouke (1-2)
37. Palestine-Wheatley (0-2)
38. Barton (0-2)
39. Corning (1-2)
40. West Fork (0-3)
41. Mayflower (0-3)
42. Piggott (0-3)
43. Drew Central (0-2)
44. Lake Village (0-3)
45. Danville (0-2)
46. Two Rivers (0-2)
GAME OF THE WEEK
No. 29 Atkins at No. 28 Baptist Prep
Atkins struggled last week against Class 4A Waldron's size in a 31-16 loss. Atkins was missing two players because of injury and illness. Baptist Prep is much improved defensively with a strong senior class. The Eagles knocked off Class 2A  No. 2 McCrory last week in overtime 31-24. BP senior QB Tyler Hesley completed 72 percent of his passes and scored on a 53-yard run. Senior WR Davis Rusher caught five passes for 50 yards, while senior WR Blake Brown caught at TD pass, ran for a TD and recovered a fumble. Sophomore DB Ryan Brent piled up 18 tackles, with three sacks and a fumble recovery. Senior LB Cooper O'Briant contributed 14 tackles, while senior DB Owen Throneberry added 13 stops. Baptist Prep has forced 12 turnovers (six interceptions and six fumbles) in three games. A year ago, Atkins won this matchup 36-14. Watch extended highlights of Baptist Prep's win over McCrory HERE.

LAST WEEK
Hootens.com correctly picked 25 of 31 games (80 percent) involving 3A teams. It is 101 of 125 (81 percent) for the season.
WEEK 4 PREDICTIONS (favored team in CAPS followed by point spread)
1-3A 
Greenland at CHARLESTON (20): Junior WR Chase Smith caught a two-point conversion pass with four minutes left as Greenland rallied past Class 4A Berryville 22-21. Greenland senior lineman J.J. Hollingsworth played well. Charleston topped Class 4A Ozark 31-28 with junior QB Brandon Scott completing  13 of 20 passes for 218 yards and two TDs. Scott ran for 64 yards and a TD and caught a 24-yard pass. Junior WR Bryton Ketter grabbed seven passes for 121 yards and a TD. He kicked a field goal, three PATs and two touchbacks on kickoffs. Senior LB Ransom Merechka collected 14 tackles and knocked down a pass. Charleston won this matchup last season 48-18.
CEDARVILLE (13) at Lavaca: Cedarville senior RB Darryl Kattich ran for 168 yards and two TDs last week in a 42-14 win at Mansfield to surpass 4,000 career rushing yards. Senior QB Cody Dickens completed seven of 11 passes for 154 yards and four TDs. Senior RB Hayden Partain ran for 104 yards on 11 carries. Lavaca beat JC Westside 40-14. Junior QB Maddox Noel completed nine of 10 passes for 142 yards and three TDs. Senior receiver Cazen Winters caught four passes for 78 yards and two TDs. Junior RB Dakota Hartsfield gained 122 yards and two TDs on seven carries. Senior MLB Triston Brown collected eight tackles, two for a loss. Cedarville won this matchup last season 46-14. Watch extended highlights of Cedarville's win over Mansfield HERE.
HACKETT (20) at Lincoln: In last week's 44-0 win over Mountainburg, Hackett senior QB Ethan Slavens completed nine of 16 passes for 155 yards and three TDs. Senior Hayden Medlock caught five passes for 146 yards and four TDs. Senior RB/LB/ Juan Fajardo posted 12 solo tackles, two for a loss. Lincoln junior RB/LB Layne Sellers averages 10 tackles per game.
West Fork at MANSFIELD (3): Mansfield still not full strength with several players out. Sophomore WR Tyler Turnipseed caught eight passes last week for 77 yards and a TD in a 42-14 loss to Cedarville. Junior WR Drew Elmore recovered two fumbles and caught a 27-yard TD pass. In a 14-7 loss to Class 4A Green Forest, West Fork managed only 132 total yards and did not convert on seven third-down attempts. WF senior senior QB/RB Ross Ivy (team-high 943 yards in 2020) expected to play the week for the fist time this season. Mansfield leads series 4-3, but West Fork won last year 46-14. Watch extended highlights of Mansfield's loss to Cedarville HERE.
2-3A
BRIARCREST CHRISTIAN, TENN. (7) at Harding Academy: Briarcrest is 5-0 this season after beating Memphis Christian Brothers last week 43-42. Briarcrest is ranked eighth among all Class 3A Tennessee schools. Harding routed Camden Harmony Grove 59-18 with junior QB Kade Smith completing 25 of 33 passes for 369 yards and three TDs. Senior receiver Jackson Fox caught 10 passes for 179 yards and a TD. Senior TB Andrew Miller rushed for 130 yards and three TDs, while catching three passes for 35 yards and a TD. Briarcrest hammered  Harding 63-28 a year ago.
Newport at MELBOURNE (1): Newport had nine players out last week in 29-20 loss to Class 4A Lonoke. Newport sophomore LB Brendan Curry made three tackles and intercepted two passes. Senior MLB Antwan Hardaway tallied nine tackles. Melbourne rushed for 282 yards in a 40-0 rout of Class 2A England. Junior RB Carter Bray gained 117 yards and two TDs on 14 carries. Sophomore RB Robert Langston finished with 92 yards and two TDs, while junior QB Trey Wren added 65 yards and two TDs. Newport won this game last year 21-14.
SALEM (3) at Riverview: Salem senior TE/DE Tyler Siddons recorded nine tackles and two sacks last week in 30-7 win over Corning. Senior DB Lewis Allman tallied 12 tackles. Junior QB Dakota Jackson passed for 191 yards, and junior WR Dalton Steward caught passes for 131 yards and a TD. Riverview rocked Class 4A Blytheville 21-6. Senior WR/DB Tyler Hill logged a TD pass, five tackles, a sack and a forced fumble. Senior DB Will Wilson contributed seven tackles. Salem defeated Riverview last fall, 34-0.
Class 2A Poyen at MOUNTAIN VIEW (18): Poyen's game with Murfreesboro last week was canceled. Mountain View outscored Quitman 48-27 while amassing 412 total yards. MV senior QB Elijah Carlton rushed for 128 yards and three TDs. He completed five of six passes for 68 yards and a TD. Senior RB C.J. Rose ran for 113 yards and two TDs.
3-3A
OSCEOLA (21) at Corning: CANCELLED First-year Corning coach Ferrell Shelton gets a taste of 3-3A's best in Osceola, which has won 42 games over the past five years. Corning (1-2) beat Yellville-Summit two weeks ago but lost to Salem last week, 30-7. Corning senior safety Parker Davis intercepted a pass,  and senior LB Rhett Eddington logged eight tackles. Osceola sophomore WR Keenen Jackson has six receptions this fall for 188 yards and three TDs. Senior QB Dontavion Littleton has completed 18 of 39 passes for 365 yards and three TDs in first two games. Senior DE Kemarion and junior MLB Skyler Young led Osceola with 22 tackles each.
Harrisburg at HOXIE (14): Hoxie is healthy for first time this season after whipping Class 4A Gosnell last week 33-6. Hoxie senior MLB Jace Benesch (13 tackles vs Gosnell) is being recruited by Arkansas State and Southeastern Louisiana. Harrisburg also healthy after open-date week when seniors Brayden Kimble and C/DT Buck Ferrell and junior Grant Henry drilled well in practices. Hoxie won last year's encounter, 46-6. Watch extended highlights of Hoxie's season-opening win over Cave City HERE. 
WALNUT RIDGE (24) at Palestine-Wheatley: Walnut Ridge used its open date to work on its passing game and pass defense. Senior TE Mason Andrews and senior guard Mason Ashlock drilled well in practice last week. Palestine-Wheatley, with key injuries, hasn't played in more than two weeks since losing to 2A Marked Tree 34-0 and to Des Arc 52-0.
PIGGOTT (1) at Manila: Piggott lost to Class 2A Marked Tree last week 44-24. Piggott senior lineman Logan White, junior LB Jackson Howell and DB/RB Joe Carpenter all played in the loss. Sophomore Ethan Ralph caught a 35-yard TD pass and a pair of two-point conversions. Manila was idle last week.
4-3A
ATKINS (2) at Baptist Prep: See Game of the Week.
Two Rivers at BOONEVILLE (42): Booneville begins its quest for a school-record fifth consecutive conference crown. Booneville piled up 458 yards in last week's 35-6 win over 5A Mena. Seniors Randon Ray and Rocky Ross combined for 268 yards on 26 carries. Sophomore Rylen Ray added 81 rushing yards. The defense held Mena to 121 total yards. Junior DB Trace Hall logged two interceptions, including a pick-6.
PARIS (4) at Mayflower: Paris is healthy after an open date last week while preparing for Mayflower's team speed. Mayflower lost a 35-34 heartbreaker to CAC. Junior QB Noah Gailey, junior WR Jaden Robinson and sophomore WR Frankie Fennell played well in the loss.
PERRYVILLE (16) at Danville: Nine different Mustangs scored TDs in Perryville's 59-0 win over Class 2A Conway Christian. Seniors Austin Diez and Colby Newman scored the first TDs of their schoolboy careers. Fourteen different players carried the ball for Perryville. Sophomore RB Gatlin Peoples ran for 137 yards and a TD on 11 carries, while sophomore RB Luke Underwood carried for 101 yards and a TD on nine totes. Junior QB Tyler Givens connected on seven of seven passes for 114 yards and four TDs. Senior RB Crete Tippen is out indefinitely, but junior WR Daryn Hubbard has been cleared for contact against Danville. Danville senior QB Lawson Wilkins passed for 140 yards and three TDs in 33-21 loss to Class 2A Hector. Senior WR Ayden Hilton pulled down three passes for 73 yards and a TD. Senior WR Solomon Gilkey caught three balls for 50 yards and a TD.
ATKINS (2) at Baptist Prep: See Game of the Week above.
5-3A
PRESCOTT (39) at Horatio: CANCELLED. 
Jessieville at GLEN ROSE (10): Jessieville notched first win last week, 48-33 win over Class 2A Dierks. Senior WR Matthew Huff scored five touchdowns in Dierks game, with senior QB Carson Hair scoring three times. Glen Rose has defeated Jessieville 13 years in a row by an average score of 43-12.
CENTERPOINT (28) at Fouke: Fifth-ranked Centerpoint continues to travel "Josh Lawson Airways." It had an open date last week, but the senior QB passed for more than 200 yards two weeks ago in a 41-14 win at Harmony Grove Haskell. Senior C.J. Fox caught two TD tosses and and senior Kaden Owens hauled in one. Lawson has completed 33 of 48 passes this season for 802 yards and 12 TDs. Owens leads team with 15 receptions for 329 yards and two TDs. C.J. Fox is second with 13 catches for 399 yards and 4 TDs. Fouke senior DE Phenix Thomas collected 12 tackles, three for a loss inlets week's 14-7 loss to Class 5A De Queen. Senior LB Cole Ross contributed nine tackles and a fumble recovery. Centerpoint coach Cary Rogers is a former head football coach at Fouke.
Genoa Central at BISMARCK (3): Two early-season Cinderella's clash. Genoa (2-1) hasn't won more than five games the past seven years. Bismarck is 3-0 and hasn't won more than four games in a long, long time. GC beat Lafayette County last week 42-13. Senior WR Dylan Scott caught two TD passes, while junior RB Connor Reed rushed for 100 yards. Bismarck junior standout QB Ian Smith favorite receiver is sophomore WR Tony Weeks.
6-3A
Drew Central at MCGEHEE (45): Drew Central missing four starters last week in 42-0 loss to 5A White Hall, and at least three won't be back this week. DC junior QB Kade Bodiford ran for 60 yards and passed for 40 against. Sophomore safety Gabe Butcher logged  eight tackles. No. 2 McGehee upset previously unbeaten Class 4A Crossett 15-13. McGehee senior FB Channing Woodson rushed for 117 yards and a TD on 13 carries. Senior RB Jody Easter gained 39 yards and a TD. Senior RB Samuel Polite scored the decisive two-point conversion. Watch extended highlights of McGehee's win at Crossett HERE.
Barton at RISON (21): Rison junior DB Blaine Dixon compiled 11 total tackles last week in a 42-7 win over Class 4A Hamburg. Junior RB Isaac Gray (nine tackles) rushed for more than 100 yards and a TD. He kicked four of four extra points. Junior RB Avery Hopson registered nine tackles, including three sacks. Rison lost six fumbles first two games, but none against Hamburg. Barton was open last week. Sophomore QB Connor Willis has rushed for 81 yards and a TD. He has completed 17 of 37 passes for 126 yards and a TD. Senior RB Jordan Thomas leads Barton with with 83 rushing yards on 16 carries. Watch extended highlights of Rison's season-opening loss at Fordyce HERE.
SMACKOVER (8) at Lake Village: An open date helped Smackover get healthy, and senior WR Jakessio Welch has emerged as a leader. Junior WR D'Kylan Hildreth enjoyed his best outing two weeks ago with 149 yards and two TDs on three catches. Lake Village may own more overall team speed in this matchup. Senior TE/DE Aquavious Dunbar and senior TB Robert Sykes return this week from injuries.
CAMDEN HARMONY GROVE (6) at Dollarway: No. 10 CHG trailed Harding 17-6 at half, but four turnovers, including a blocked punt, led to a 59-18 rout. Sophomore QB Caleb Johnson passed for 276 yards and a TD for CHG. Dollarway coach Martese Henry indicates his team is about 90 percent healthy after an open date. Dollarway has been tough defensively. CHG won last year's game 40-20. Watch extended highlights of CHG's loss two weeks ago at Fordyce HERE.