Class 6A Week 4 Rankings, Notes & Picks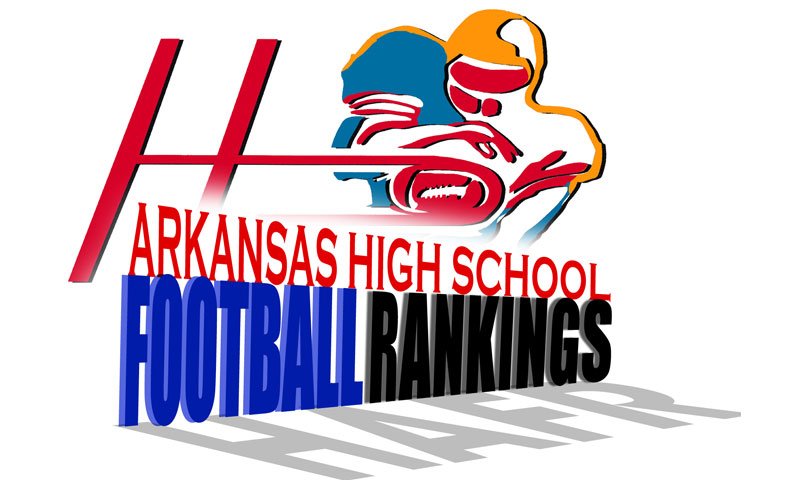 Hooten's Arkansas Football Rankings
Class 6A, Week 4, 2021
Copyright Hooten Publishing, Inc.
1. Greenwood (2-1)
2. Lake Hamilton (3-0)
3. Benton (2-1)
4. El Dorado (2-1)
5. Jonesboro (1-2)
6. LR Parkview (3-0)
7. Sylvan Hills (2-1)
8. Searcy (1-2)
9. Van Buren (3-0)
10. Siloam Springs (1-2)
11. Sheridan (2-1)
12. Russellville (2-1)
13. West Memphis (1-2)
14. Marion (1-2)
15. Mountain Home (1-2)
16. Pine Bluff (1-1)
GAME OF THE WEEK
No. 1 Greenwood at No. 6 LR Parkview.
Thursday night game. Defending state champ Greenwood has had two weeks to fume over its 29-20 loss to FS Northside and to prepare for undefeated LR Parkview. Parkview has outscored winless Class 7A No. 16 LR Southwest, Class 5A No. 5 White Hall and Class 6A No. 16 ranked Pine Bluff by a combined 107-10.
Greenwood likely starts a new QB on a big stage (War Memorial Stadium) against Parkview (allowing 3.3 points per game). Greenwood averages more than 700 yards offense and scores 45.6 PPG, starring senior outside receiver Luke Brewer.
Parkview begins league play against the Top 3 ranked teams in Class 6A. The Patriots face top-ranked Greenwood this week, then are at No. 2 Lake Hamilton and the following Friday at No. 3 Benton. Parkview all-state running back James Jointer (6-0, 215) has committed to the Razorbacks. In Parkview's toughest test so far, the Patriots rushed for 312 or their 381 yards against White Hall. Parkview held Pine Bluff to minus-7 yards rushing last Friday. Parkview coach Brad Bolding was an assistant at Greenwood under Ronnie Peacock in the late 1990s.
This game was cancelled last season due to Covid-19 protocol.
Watch extended highlights of LR Parkview's season-opening win over LR Southwest HERE.
LAST WEEK
hootens.com correctly predicted all nine winners (100 percent) in games involving Class 6A teams. For the season, hootens.com is 41-5 (89 percent) in Class 6A.
WEEK 4 PREDICTIONS (favored team in ALL CAPS)
6A EAST
Searcy at SHERIDAN (1): Life is good in Sheridan. It's Grant County Fair week and the Yellowjackets ride a two-game win streak. Sheridan shocked HS Lakeside 24-7 Week 1 before mercy-ruling Jacksonville 42-7 last Friday. Sheridan's strength is is its defense. Searcy's strength is its offense, putting up 379 yards weekly and scoring 50 points two weeks ago against Class 5A No. 18 ranked Batesville. Searcy junior Dede Johnson has topped 100 yards rushing every game this season, totaling 435 yards on 54 carries. Searcy senior receivers Daniel Perry and Reid Miles have combined for 28 catches and 480 yards (160 yards weekly)
EL DORADO (7) at Jonesboro: This game was cancelled due to Covid last season, but El Dorado makes the 3.5 hour bus ride and 500-mile round trip this week with a prolific offense scoring 43.6 points. Jonesboro scores 29.6 points with a victory only over winless Class 7A LR Catholic 37-7. Jonesboro's defense gives up some big plays and El Dorado QB Sharmon Rester is a big-play threat. Comparing scores: Class 7A No. 2 ranked Cabot beat El Dorado 41-35 a week after Cabot pulled away from Jonesboro (28-21 in the 4th quarter) to win 47-27.
Marion at WEST MEMPHIS (1): West Memphis is 18-0 against Marion. This will be just the sixth time the matchup has been decided by a score or less.
SYLVAN HILLS (35) at Pine Bluff: Sylvan Hills gets low, under the Z's pads and wins big at No. 16 ranked Pine Bluff.
6A WEST
GREENWOOD (9) at LR Parkview: Game of the Week.
Russellville at BENTON (9): It's Benton's homecoming. The Panthers escaped Russellville 27-20 last season when RB Casey Johnson rushed for 250 yards and two TDs. The all-conference senior carried 12 times for 105 yards in just over a half of last week's 40-7 win at Class 7A LR Catholic. Benton's small starting defensive line, including junior Hunter Goodwin (6-1, 235) and sophomore Peyton McNeely (6-2, 225), has surprised so far, not allowing a TD the past two weeks. Russellville recovered a fumble for an easy score early and led 14-0 before losing at home last Thursday to Class 5A Vilonia 40-28.
LAKE HAMILTON (19) at Mountain Home: Lake Hamilton's all-time leading rusher Owen Miller (3,782 yards) will try to play tight end or defensive end the remainder of the season due to a knee injury. The senior averaged 8.1 yards per carry the first two games this fall. Mountain Home finished 1-2 in non-conference play against Class 5A teams, losing to Harrison and Nettleton by identical 28-21 scores before mercy-ruling Batesville 35-7 last Friday. The Bombers lost at Lake Hamilton 28-14 last season. Lake Hamilton's OL features senior college prospects Chase Jessup (6-4, 210) and Dylan Horton (6-4, 260) and its defense, faster than previous years, means more than a two TD win this week.
Siloam Springs at VAN BUREN (1): Undefeated Van Buren scores fast, averaging 34 points per game. Siloam Springs pounds out drives, scoring 41.3 points.