Class 7A Week 4 Rankings, Notes & Picks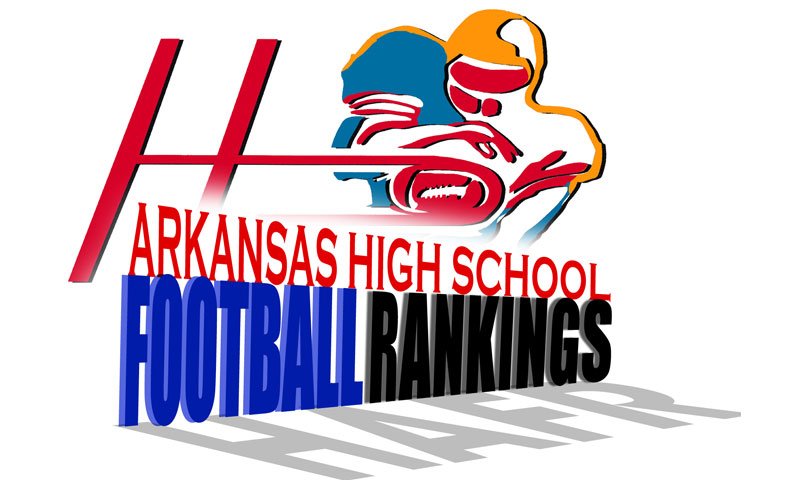 Hooten's Arkansas Football Rankings
Class 7A, Week 4, 2021
Copyright Hooten Publishing, Inc.
1. Bryant (2-1)
2. Cabot (3-0)
3. North LR (3-0)
4. Fayetteville (1-2)
5. Conway (2-1)
6. Bentonville (2-1)
7. FS Northside (3-0)
8. Springdale Har-Ber (0-3)
9. Bentonville West (2-1)
10. LR Catholic (0-3)
11. Rogers (2-0)
12. FS Southside (0-3)
13. LR Central (0-3)
14. Heritage (0-3)
15. Springdale (0-3)
16. LR Southwest (0-3)
HOOTENS.COM GAME OF THE WEEK
No. 1 Bryant at No. 7 FS Northside. 
Both are coming off emotional games. Northside scored four touchdowns in the fourth quarter, including one with 23 seconds left to win at Springdale Har-Ber 63-56 while three-time defending state champ Bryant's 32-game win streak ended at Longview, Texas, 24-21. 
Northside, which also owns victories over rivals FS Southside (31-16) Greenwood (29-20), boasts the best running back tandem in Class 7A. Seniors Ty Massey (62 carries for 487 yards) and Sundquist Church (67 carries for 457) share the load and cheer for each other, Northside coach Mike Falleur says. Senior QB Walker Castivas (6-4, 175) has completed 35 of 52 passes (67%) for 495 yards and five touchdowns with no interceptions and rushed for 130 yards and another three scores. "This is the first time in my nine years here that we've had six good offensive linemen," Falleur says. "Overall this is the best senior class I've had here, too. We don't have any superstars, just a lot of good players who are not selfish and do what is right." 
Bryant senior QB Carson Burnett (6-1, 200) operates behind a veteran offensive line. Burnett passed for 230 yards and a pair of TDs at Longview. Bryant started the season, beating Class 6A members Benton and Marion by a combined 110-10. 
LAST WEEK
hootens.com correctly predicted winners in 4 of 5 games (80 percent) involving Class 7A teams, nailing the 1-point spread on Heritage's loss to Alma (28-27). For the season, hootens.com is 36-4 (90 percent) in Class 7A.
WEEK 4 PREDICTIONS (favored teams in CAPS followed by points spread)
7A CENTRAL
BRYANT (16) at FS Northside: Game of the Week.
CABOT (35) at LR Catholic: Winless Catholic, allowing 36.6 points weekly, faces it first Class 7A opponent. Undefeated Cabot has had two weeks to prepare. 
NORTH LR (35) at LR Central: North LR was without five starters due to injuries, including junior standout linebacker Deontae Young (knee) in last week's 41-0 win at West Memphis. North LR starts seven seniors on defense. 
LR Southwest at CONWAY (35): Conway can rest its starters, prep for showdown next Friday at North LR. LR Southwest begins another month of mercy-rule losses.
7A WEST
BENTONVILLE (9) at Har-Ber: Bentonville, after committing six turnovers in its 55-41 loss to Conway Week 2, implemented team punishment (backed by seniors) for any turnover or penalties in practice. The Tigers had just one turnover in its bounce-back victory over Kansas City Rockhurst (35-7) two weeks ago. Har-Ber looks for its first W after a brutal non-conference stretch that ended with a demoralizing loss last Friday to FS Northside 63-26. Har-Ber had two TD leads twice and were in a position to win, deep in Northside territory late but an interception set up Northside's winning score with 23 seconds left. Har-Ber is balanced and productive with nice tempo on offense, but it has had a string of bad luck and its defense just gave up 785 yards to FS Northside.
SPRINGDALE (1) at Heritage: This likely decides the No. 7 and No. 8 finishers in the conference. Heritage rushed for 267 yards but was minus-3 in turnovers in a 28-27 loss two weeks ago at Class 5A Alma. Springdale returned several players from Covid quarantine and led Class 5A Farmington 19-0 at halftime two weeks ago. 
Bentonville West FAYETTEVILLE (20): Fayetteville totaled less than 100 yards rushing in its two losses, including 19 carries for 16 yards against North LR. That won't happen this week against an inexperienced and smallish West defense. 
ROGERS (1) at FS Southside: Winner takes big step toward the playoffs, likely finishing no worse than No. 5 in the conference. Winless Southside is the best team Rogers' has faced. The undefeated Mounties beat Class 6A No. Siloam Springs and hapless Muskogee, (Okla.) by a combined 107-52. FS Southside turned heads Week1, battling rival Greenwood to a 6-point game.