Class 7A Week 4 Rankings, Notes & Picks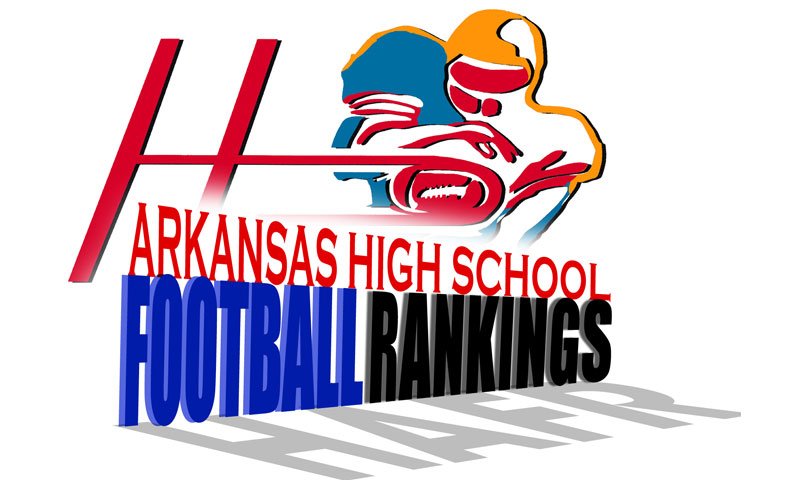 Hootens.com Rankings
Class 7A, Week 4, 2019
Copyright Hooten Publishing, Inc.

1. Bryant (3-0)
2. Bentonville (3-0)
3. North LR (1-2)
4. Har-Ber (2-1)
5. Conway (2-1)
6. FS Northside (2-1)
7. Fayetteville (1-2)
8. Bentonville West (1-2)
9. Cabot (3-0)
10. LR Central (3-0)
11. Rogers (0-3)
12. FS Southside (1-2)
13. Van Buren (2-1)
14. Springdale (2-1)
15. LR Catholic (2-1)
16. Heritage (0-2)

HOOTENS.COM GAME OF THE WEEK
No. 1 Bryant at No. 6 FS Northside.
Defending state champion Bryant battles its most talented opponent, yet, on the road. Bryant coach Buck James described FS Northside as "very talented" twice in 20 seconds on Monday. "They're athletic enough to give us a lot of problems," says James, whose teams are 33-8 at Bryant. Most problematic is Northside's formidable defensive front and electric junior QB Dreyden Norwood (6-1, 180; 4.5 speed). Norwood accounted for three TDs on the first three plays of the season against hapless Heritage. Northside, which had last week off, sandwiched easy wins over Heritage (36-7) and Van Buren (44-6) around a 31-10 loss at Class 6A No. 1 Greenwood. FS Northside lost at Bryant 16-7 in a lightning-shortened Week 4 matchup last year and, again, in the playoff semifinals at Bryant 28-7.
Bryant looks invincible with 7-10 potential college signees and despite returning just one starter on both its offensive and one defensive line. Senior left guard Tanner Wilson (5-11, 275) and DE Austin Bailey lead up front. Bryant OLB Catrell Wallace has committed to Arkansas, RB Ahmad Adams has an offer from A-State and Bailey likely signs D1. Senior DB Derrick Rose, who also has college offers, returned an interception for a TD on the third play of last week's 42-13 win at Fayetteville.

LAST WEEK
hootens.com correctly predicted all 5 winners in games involving Class 7A teams. For the season, hootens.com has correctly predicted 30 of 35 winners (86 percent) in Class 7A.

WEEK 4 PREDICTIONS (favored team in ALL CAPS followed by points spread)
7A CENTRAL
BRYANT (13) at FS Northside: See Hootens.com Game of the Week.
CABOT (11) at LR Catholic: Pass-happy Panthers move to 4-0 and are likely headed to the playoffs under new Coach Scott Reed. Watch highlights of Cabot's Week 1 win and postgame at Pine Bluff HERE.
FS Southside at CONWAY (7): Southside beat hapless Heritage 35-7 last week and its huge, experienced OL will try to push Conway back. But Southside scored just twice in each of its two losses (Bentonville West 37-13 and Class 6A Greenwood 44-14) to start this season. Conway just got by Class 6A members Jonesboro (14-7 - highlights HERE) and El Dorado (37-27) and lost at No. 2 Bentonville (17-10).
NORTH LR (9) at LR Central: Old rivalry game and undefeated LR Central playing with a lot of confidence. LR Central's junior running back Sam Franklin (5-10, 180; 4.4 speed) is key to the Tigers' success. North LR may return several key players from injuries and suspensions this week.

7A WEST
Rogers at VAN BUREN (4): Winner takes a huge step toward postseason play. Upstart Van Buren has had two weeks to get over its 44-6 loss at FS Northside. Winless Rogers has lost to Class 4A Joe T. Robinson 66-58, Class 7A LR Central 42-25 and Class 5A LR Parkview 42-20.
Bentonville at HAR-BER (1): Best O (Har-Ber 7.3 TDs per game) vs. best D (Bentonville 12.3 PPG) in the West.
Fayetteville at BENTONVILLE WEST (3): Fayetteville has lost back-to-back games by a combined 93-32 score, including a 42-13 loss last week to Bryant. Bryant won at Bentonville West 38-0 a week earlier.
SPRINGDALE (28) at Heritage: Springdale down but still a playoff contender. Heritage has lost 46 of its past 48 games.