Class 7A Week 5 Rankings, Notes & Picks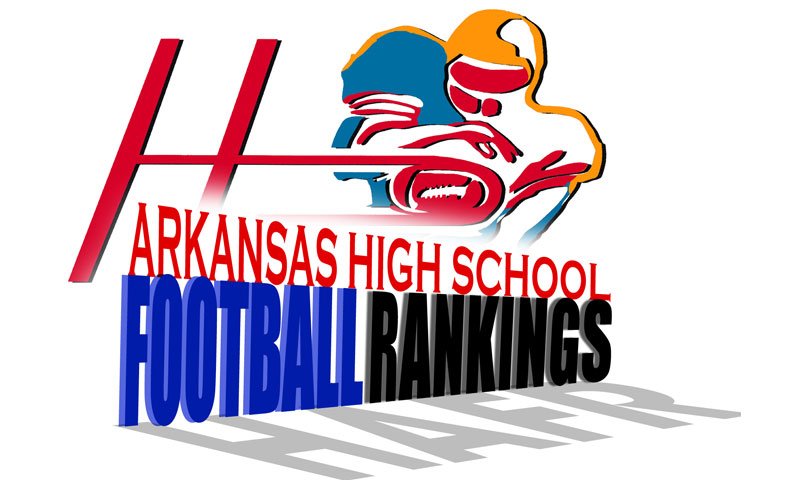 Hootens.com Rankings
Class 7A, Week 5, 2018
Copyright Hooten Publishing, Inc.

1. North LR (4-0)
2. Fayetteville (3-1)
3. Bryant (3-1)
4. Conway (4-0)
5. Springdale (4-0)
6. Bentonville West (1-3)
7. FS Northside (3-1)
8. Bentonville (1-3)
9. LR Catholic (4-0)
10. Cabot (2-2)
11. FS Southside (2-2)
12. Springdale Har-Ber (2-2)
13. Van Buren (2-2)
14. LR Central (1-2)
15. Rogers (1-2)
16. Rogers Heritage (0-4)

HOOTENS.COM GAME OF THE WEEK
No. 1 North LR at No. 4 Conway
Conway scored 10 points in the final 20 seconds of the first half and two TDs in the first two minutes of the second half in last week's 45-19 win at FS Southside. Senior QB Jovoni Johnson ran for all six Conway TDs at Southside. Conway outscores opponents 39-24 this season, rushing for 299 of its 418 yards weekly. 
Undefeated North LR led LR Central just 14-6 late in the first quarter last week but were up 38-6 by halftime. North LR's strong-armed sophomore Kareame Cotton engineers a smooth-operating offense scoring 37 points weekly. Cotton completes 60 percent (25 of 42) of his passes for 88 yards weekly with seven TDs and three INTs this season. North LR rushed for 287 of its 392 yards last Friday.
Overall talent and matchups favor North LR in this game. North LR's strength is running and stopping the run. Conway prefers to run and its defense stops the pass better than the rush.

LAST WEEK
hootens.com correctly predicted 4 of 8 winners in games involving Class 7A teams. For the season, hootens.com is 29-17 (63 percent) predicting 7A games.

WEEK 5 PREDICTIONS (favored team in ALL CAPS followed by point spread)
7A CENTRAL
NORTH LR (18) at Conway: See hootens.com Game of the Week.
BRYANT (14) at LR Catholic: Catholic is 4-0 for the first time since 1990. Catholic's Jordan Eddington passed 26 yards down the middle of the field to William Plafcan for a game-winning TD with 10 seconds remaining last Saturday at Cabot. Bryant bounced back from its heartbreaking 1-point loss to Fayetteville by beating FS Northside 16-7 in a lightening-shortened game last Friday.
Cabot at FS SOUTHSIDE (1): Southside senior QB Taye Gatewood rushed for a season best 133 yards and two TDs in last week's 45-19 loss to Conway. Cabot has lost back-to-back weeks trying to get Coach Mike Malham to 300 wins at the school. Benton bullied Cabot 56-41 two weeks ago. LR Catholic completed a 26-yard TD pass right down the middle of the field in the final seconds to win last Saturday at Cabot 15-13. 
FS NORTHSIDE (7) at LR Central: Northside lost last week at Bryant 16-7 when the game was called due to lightening with less than a minute to play in the first half. Northside drove 80 yards for a TD to cut Bryant's lead to 10-7 before Bryant marched 90 yards to set the final score. LR Central sophomore QB Lawson Gunn made three nice throws, driving the Tigers 92 yards for a TD in the first quarter of last week's 38-8 loss at No. 1 North LR.

7A WEST
BENTONVILLE (14) at Van Buren: Van Buren likely secures its first playoff appearance since 2011 with a win over Heritage in three weeks. Van Buren won its first conference opener since 2010, knocking off Rogers 30-20 last Friday. Van Buren senior QB Christian Morrow rushed 18 times for 130 yards while junior running back Bayden Rivas (5-6, 165) added 100 steps. But Van Buren's defense struggles to stop the run. Bentonville led Har-Ber 30-0 at halftime last week and applied the mercy rule with 8 minutes left in the third quarter. Bentonville junior RB Preston Crawford (6-1, 190), one to watch, rushed for 111 yards before sitting out most of the second half.  
Heritage at HAR-BER (24): Har-Ber had a punt blocked for a safety and a 5-yard punt in last week's 44-8 loss at Bentonville. Har-Ber was 4-of-14 passing for 19 yards and two interceptions. Heritage allows 51.2 points weekly and has lost 33 of its past 35 games.
Springdale at BENTONVILLE WEST (4): West rushed for just 51 yards last Friday but beat Fayetteville for the second straight season. West continues to miss injured standout QB Will Jarrett, totaling less than 200 yards offense the past two outings. Senior outside linebacker Kendall Young (6-5, 215), who owns scholarship offers from Arkansas and Missouri, committed last Thursday, Sept. 20 to Vanderbilt. Springdale has had virtually three weeks to prepare for West, easing by Heritage last Friday after an open date. 
FAYETTEVILLE (22) at Rogers: Fayetteville, playing without injured dual-threat QB Darius Bowers, totaled 150 yards more offense and twice as many first downs but had 100 yards in penalties and four turnovers in last weeks' 31-28 loss to previously-winless Bentonville West. Fayetteville forced eight punts, led 7-0 briefly in the first quarter, was tied 21-21 in the third and cut West's lead to 3 early in the fourth. Fayetteville strong-armed junior Hank Gibbs, more of a pocket passer, completed 20 of 39 passes for 217 yards and three TDs with two INTs. Rogers likely has to beat Heritage and Har-Ber the final two weeks of the regular season to make its third straight playoff appearance. Van Buren ran over Rogers 30-20 last Friday for its first conference-opening win since 2010.