Class 2A Week 5 Rankings, Notes & Picks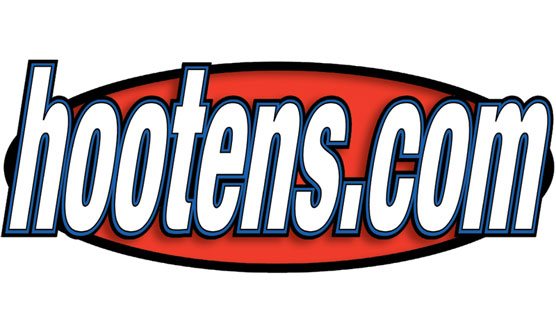 Hootens.com Rankings
Class 2A, Week 5, 2017
Copyright Hooten Publishing, Inc.

1. Mount Ida (4-0)
2. Rison (4-0)
3. Hampton (3-1)
4. Conway Christian (4-0)
5. McCrory (3-1)
6. Bearden (2-2)
7. Hector (3-1)
8. C. Harmony Grove (1-3)
9. Des Arc (2-2)
10. Danville (4-1)
11. Foreman (3-0)
12. Earle (3-1)
13. Hazen (2-2)
14. Marked Tree (3-1)
15. Parkers Chapel (3-1)
16. Mountainburg (3-1)
17. E. Poinsett County (3-1)
18. Hackett (2-1)
19. Strong (3-1)
20. Salem (2-2)
21. Palestine-Wheatley (3-0)
22. Magnet Cove (1-3)
23. Poyen (0-4)
24. Cross County (1-3)
25. England (1-3)
26. Mineral Springs (0-4)
27. Lafayette County (1-3)
28. Mountain Pine (3-1)
29. Carlisle (0-3)
30. Lavaca (1-3)
31. Magazine (2-2)
32. Cutter M. Star (2-2)
33. J.C. Westside (2-1)
34. Clarendon (1-3)
35. Bigelow (1-3)
36. Spring Hill (1-3)
37. Quitman (1-3)
38. Murfreesboro (0-4)
39. Dierks (0-4)
40. Marvell (0-3)
41. Woodlawn (1-3)
42. Brinkley (0-4)
43. Decatur (0-3)
44. W. Yell County (1-2)
45. Midland (1-3)
46. Rector (0-2)
47. Hermitage (0-9)
GAME OF THE WEEK
No. 7 Hector at No. 4 Conway Christian
This matchup likely determines the 5-2A championship. Hector's lone loss this fall came at Bearden by eight points when Bearden quarterback Tyler Berry averaged 12 yards per rushing attempt. Hector has since tightened its defense and added place kicker Leonardo Bianchi, who booted five of five extra points last week. Hector all-league defensive end Chandler Sceifres and senior end Andrew Sears have played well. They face another outstanding QB this week in Conway Christian junior Jacob Wood, who punished Poyen last week on the inside zone by running 17 times for 303 yards and six TDs. Hector senior QB Jadon Graham and all-league RB Brenden Landrum own the speed to run away from most opponents. Conway Christian will attempt to do what others have not: block Hector linebacker and tackle leader Ethan Church.
TV SHOW
Hooten's Arkansas Football airs 10:30 a.m. Saturdays on KATV (ABC Little Rock) Ch. 7, covering the Razorbacks, high school teams and players to watch. This week's Air Guard Scholar Athlete of the Week is Torin Davis of Hot Springs Lakeside.
LAST WEEK
Hootens.com correctly picked 19 of 22 games (86 percent) involving Class 2A teams. For the year, hootens.com is 103-26 (80 percent).
WEEK 5 PREDICTIONS (favored team in CAPS followed by point spread)
3-2A
Marked Tree at EARLE (8):
Bus problems and late arrival to Salem last week might have contributed to Earle's slow start. Its first three drives included an interception, bad snaps and a TD negated by penalty. Senior QB Gerry Bohanon ended up rushing for 112 yards and a TD and passing for 173 yards and a TD on 12-of-22 attempts. Earle won 46-6. A slow start this week might prove more troublesome against No. 14 Marked Tree, which jumped neighbor rival EPC 38-0 last week. Marked Tree rushed for 255 of its 335 total yards with senior RB Paul Coleman ripping off a 98-yard TD run after the MT defense made its first of two goal-line stands. 
E. POINSETT COUNTY (21) at Midland:
EPC managed 114 yards last week in a 38-0 loss to rival Marked Tree, fumbling the opening kickoff and failing to score twice at the goal line.
SALEM (10) at Rector:
Salem slowed explosive Earle for a half a week ago in a 40-point loss, and the Greyhounds threatened to score two other times. Rector defeated Midland Week 10 last year for its lone victory since bringing back varsity football in 2014.
CROSS COUNTY (8) at Clarendon:
Cross County gave first-year head coach and CCHS graduate Tommy Wells his first win at the school last week, a 42-point blowout of Midland. Cross County has lost to Class 4A Southside Batesville and Class 3A Barton and Harrisburg. Clarendon owns a win over winless Brinkley.
4-2A
DANVILLE (27) at J.C. Westside:
Danville's starting defense, led by junior middle linebacker J.T. Tatum's 10 tackles and three TFL, held Western Yell County to 60 yards last week. Danville's starting defense has allowed six points since the opening loss to Conway Christian. Danville junior tackle Jarrique Hinton's three pancake blocks cleared the way for junior RB Quentin Tolbert's 106 rushing yards and four TDs vs. WYC.
Decatur at MAGAZINE (16):
Decatur allowed 454 yards (11.35 yards per play) last week to No. 16 Mountainburg. Magazine managed 164 yards last week against Hackett with sophomore FB Caleb Hyatt as the workhorse.
Lavaca at MOUNTAINBURG (11):
Lavaca senior QB Ryan Dockery returned from an injury last week to account for more than 200 yards in a 20-point win over J.C. Westside. Junior LB Trevon Moore paces the Golden Arrows in tackles, while junior FB/DB Trey Werner leads on both sides of the ball. Mountainburg averaged 19 yards per passing play and 9.4 yards per rush last week in a blow out of Decatur. Senior QB Robert Roxin and slotback/safety Dillon Jones perform consistently for Mountainburg.
HACKETT (33) at W. Yell County:
Hackett cannot afford to look ahead to the Week 7 clash at Danville, and its Week 2 loss to Mountainburg should prevent  that. Hackett led Magazine 38-0 at half, and its first-team defense held the Rattlers to 67 yards for the game. Senior LB Liam Connally paced Hackett with with seven stops, and senior LB Malachi Crone returned an interception 89 yards for a TD. 
5-2A
Hector at CONWAY CHRISTIAN (2):
See Game of the Week.
ENGLAND (6) at Bigelow:
England had outscored Magnet Cove 105-7 the past two years before losing 31-30 last week to MC, allowing 404 rushing yards (7.2 ypc). Bigelow notched its first victory of 2017 with a six-point win over Quitman. Junior RB Ricky Dunlap leads Bigelow in rushing and senior MLB Weston Blair anchors the defense.
Quitman at CUTTER M STAR (1):
Quitman has dropped three of its first four games, and it's homecoming at Cutter Morning Star. CMS owns wins over the Fountain Lake JV and Bismarck, and its one-point loss to upstart Mountain Pine (3-1) is looking better weekly.
POYEN (3) at Magnet Cove:
Magnet Cove has embraced first-year head coach Caleb Carmikle's Flexbone, powering past England 31-30 a week ago. MC averages 286 rushing yards per game (5.2 ypc) with senior RB James Butler running for a team-high 414 yards. Poyen is the best winless team in Class 2A. Poyen head coach (and former Magnet Cove QB) Vick Barrett loves to beat his alma mater, but his Indians gave up 515 rushing yards last week to Conway Christian in a 24-point loss. Poyen will test the back end of Magnet Cove's defense with sophomore QB Jacob Farmer, who completed passes to five different receivers last week. Poyen senior WR Michael Goodman (6-5, 170) caught a game-high nine balls for 126 yards and two TDs.
6-2A
Brinkley at HAZEN (26):
Despite playing without three-year starter and second-leading tackler Luke Vanhouten, visiting Hazen rallied for 36-28 double-overtime upset of McCrory. Hazen sophomore Tarrall Penn ran for 150 yards, caught four passes for 42 yards and made 11 tackles. Junior DE Kade Perry collected 19 tackles, while senior DT Haden Weems (64 tackles in 2017) recorded 16 stops at McCrory.

CARLISLE (22) at Marvell:
Carlisle held Des Arc to 285 yards last week in a 20-12 loss. The Bison find more space to run this week at Marvell.

MCCRORY (19) at Palestine-Wheatley:
A week ago, McCrory had three starters miss most or all its loss to Hazen with a stomach virus, two TDs called back, more controversial calls and a chain gang member seriously injured and still in the hospital with swelling around his spinal cord. P-W had last week off, and the Patriots own firepower in senior QB Carter Milton, 4.5 scatback Chris Jordan and WR Macario McNutt.

DES ARC is open.
7-2A
Dierks at FOREMAN (45)
: Foreman's Flexbone averages 335 rushing yards per game with junior QB Kyren Batey pacing the Gators with 404 yards (17 ypc). Dierks has not slowed a running attack, yet, with Mountain Pine dropping the Outlaws 42-12 last week.
Murfreesboro at MOUNT IDA (36):
Two teams going opposite directions. Top-ranked Mount Ida hasn't really been tested this year, holding Class 3A Jessieville to 214 yards and six points Week 2 in its closest game. Winless Murfreesboro gave up TDs last week on 10 of 12 drives by Lafayette County.
Mineral Springs at MOUNTAIN PINE (8):
Mountain Pine's Red Devils, picked to finish last in the 7-2A by league coaches, screaming toward their first playoff berth since 2010. Mountain Pine has already won as many games this year as the previous six seasons combined. Senior Dafavioun Haywood averages 145 rushing yards per game, and senior G/LB Carter Chapman spearheads the line and leads MP in tackles. Mineral Springs passes the football 70 percent of time, trying to get it to their playmakers in space, particularly senior Raheem Brown (6-2, 195).
LAFAYETTE COUNTY (2) at Spring Hill:
Spring Hill giving up 31 ppg, while Lafayette County allows 29 ppg. LC big-played Murfreesboro last week for seven TDs (out of nine), covering more than 50 yards in a 62-40 shootout. 
8-2A
Hermitage at BEARDEN (13):
Reports have Hermitage forfeiting the remainder of its games. Bearden can use a couple of weeks to get healthy and build depth after a 40-point loss last week at Rison. Three starters sat out with hand and back injuries sustained earlier in the season. Bearden netted 144 total yards on 44 snaps (3.3 yards per play) at Rison.
C. Harmony Grove at HAMPTON (4):
Hampton's only loss to Class 3A No. 1 Prescott, 30-6 in the opener. A week later, Prescott topped Camden Harmony Grove 41-20. Harmony Grove picked up its first win of the season last week over Strong by 36 points. Hampton defeated Parkers Chapel 35-12 a week ago behind junior QB Gauge Welch, who ran for 78 yards and completed an efficient three of four passes for 59 yards and a TD.  
RISON (29) at Strong:
No. 2 Rison tries to avoid an emotional letdown after ambushing Bearden 54-14 last week during the dedication of the George Walker Field of Champions with synthetic turf. All the living Wildcats from the 1950 state champion team were in attendance, and the current Wildcats made a statement about their intentions in 2017. Rison held Bearden to 55 yards on 42 of the Bears' 44 plays. The return teams, with sophomore WR Jerrion Marshall, dazzled the home crowd with three punt returns for 79 yards and two kickoff returns for 47 yards.
PARKERS CHAPEL (21) at Woodlawn:
PC senior LB Brendan Winchester recorded a team-high 19 tackles last week in a hard-fought, 23-point loss to Hampton. Junior QB Lane Harbour completed six of nine passes for 118 yards and a TD, while senior Canon Morgan caught four passes for 78 yards and a TD.