Class 4A Week 5 Rankings, Notes & Picks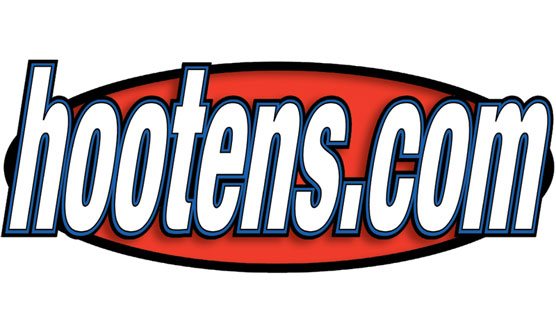 Hootens.com Rankings
Class 4A, Week 5, 2017
Copyright Hooten Publishing, Inc.

1. Warren (3-1)
2. Pea Ridge (4-0)
3. Joe T. Robinson (4-0)
4. Arkadelphia (4-0)
5. Prairie Grove (4-0)
6. Ashdown (4-0)
7. Dardanelle (3-1)
8. Shiloh Christian (3-1)
9. Mena (3-1)
10. Trumann (4-0)
11. Hamburg (2-2)
12. Booneville (3-1)
13. Nashville (2-2)
14. Southside Batesville (4-0)
15. Ozark (3-1)
16. Stuttgart (1-3)
17. Helena (4-0)
18. Gravette (2-2)
19. Heber Springs (2-2)
20. Pottsville (2-2)
21. Gosnell (1-3)
22. Bauxite (3-1)
23. Riverview (4-0)
24. Star City (1-3)
25. Dover (3-1)
26. Fountain Lake (2-2)
27. Dumas (2-2)
28. Monticello (2-2)
29. Jonesboro Westside (3-1)
30. Malvern (1-3)
31. Waldron (2-2)
32. Pocahontas (1-3)
33. Crossett (0-4)
34. Gentry (2-2)
35. Lonoke (1-3)
36. Harrisburg (3-1)
37. Highland (0-4)
38. Brookland (3-1)
39. Huntsville (1-3)
40. CAC (0-4)
41. Lincoln (1-3)
42. Dollarway (0-3)
43. DeWitt (1-3)
44. Berryville (1-3)
45. Subiaco Academy (2-2)
46. Cave City (0-4)
47. West Fork (0-4)
48. Baptist Prep (0-4)

HOOTENS.COM GAME OF THE WEEK
No. 4 Arkadelphia at No. 3 Joe T. Robinson
The parade of top-10 matchups in the 7-4A continues. Undefeated Joe T. Robinson has beaten Baptist Prep and Fountain Lake the past two weeks by 100 points. The Senators led Fountain Lake 35-0 at halftime last week, and Baptist Prep 44-0 in the first quarter Week 3. Joe T. Robinson averages 351 yards weekly, usually playing on a short field after making a play on special teams or defense. Junior quarterback Greyson Tackett has completed 26 of 40 passes this season for 465 yards and six touchdowns, while junior Zaytron Waits completes 71 percent of his passes and has rushed for 256 yards and six TDs. Senior Ceazer Warren converted all three of his carries for TDs at Fountain Lake and his only carry against CAC went for a TD. Robinson rolls at least 20 players in and out of its defense "to stay fresh," Coach Todd Eskola says. "We are faster at every defensive spot than last year."  Joe T. Robinson has won five of the past eight against Arkadelphia. The Senators have won their past three games of 2017 with the sportsmanship rule in place at halftime. Undefeated Arkadelphia rallied from a 10-point deficit in the second half last week, getting past Nashville 34-24, the only points Arkadelphia has surrendered in 2017. The Badger secondary received a boost in the summer when junior safety Victor Tademy, the son of new Henderson State defensive coordinator Tony Tademy, moved from Texas. Tademy intercepted a Nashville pass. Tademy and senior cornerback Dillon Scott return kickoffs and punts. "Our defense and special teams do a good job of getting us great starting position," Arkadelphia coach J.R. Eldridge says. Junior Zion Hatley has rushed for more than 500 yards this season. Sophomore QB Cannon Turner led last week's rally past Nashville with a TD pass and run.

TV SHOW
Hooten's Arkansas Football airs 10:30 a.m. Saturday's on KATV (ABC Little Rock) Channel 7, featuring the Razorbacks, high school teams and players to watch.

LAST WEEK
Hootens.com correctly predicted 20 of 24 games (83 percent). Hootens.com has correctly predicted 132 of 147 games (83 percent).

WEEK 5 PREDICTIONS (favored team in CAPS followed by point spread)
1-4A
Berryville at GENTRY (20): Gentry QB Jon Faulkenberry gashed Pea Ridge early last week (47-yard run and 22-yard pass on first drive). Faulkenberry has passed for 881 yards and nine TDs this fall, and rushed for 429 yards and 11 TDs. Berryville has lost three straight games, failing to score in two of them.
PEA RIDGE (28) at Lincoln: Balanced Pea Ridge puts up 373 yards weekly (190 rushing, 183 passing). Senior Drew Winn averages seven yards per carry, while senior QB Jakota Sainsbury completes 65 percent of his passes for eight TDs and only two interceptions. Senior receivers Jordan Witcher (24 catches, 344 yards and three TDs) and Hayden Holtgrewe (23 catches, 350 yards and four TDs) form one of the better duos in the state. Holtgrewe returned one punt for a TD and had another negated by penalty in last week's 29-point win over Gentry. Lincoln has lost three straight since beating Westville, Okla., in the opener.
Gravette at PRAIRIE GROVE (16): Prairie Grove has won five straight over Gravette. The Tigers shutout Huntsville in the second half last week, winning by 27 points. They've given up just 20 points in the second half of four games this fall. Gravette rushes for 242 yards weekly. Senior Austin O'Brien paces the Lions with 67 carries for 660 yards and seven TDs.
Huntsville at SHILOH CHRISTIAN (25): Shiloh Christian hasn't allowed a point the past two weeks, stomping Pottsville and Berryville by a combined 84-0. Saint senior QB Landon Brown threw four TD passes in the first half of last week's 35-0 win at Berryville. Huntsville trailed unbeaten Prairie Grove 21-14 in the second quarter last week, as junior Blake Wittington caught a pair of TD passes. But the Eagles failed to score in the final two quarters. Half of Wittington's six catches this season resulted in TDs.

2-4A
CAC at HELENA (17): CAC has won three straight over Helena by a total of 12 points. But the Mustangs are winless this fall and scoring just eight points weekly. Undefeated Helena averages 245 yards rushing per game. Senior playmaker Keyon Burrell has 12 catches for 324 yards and four TDs.
Baptist Prep at LONOKE (32): Lonoke has just one win (42-6 over Carlisle in Week 1) since beating Baptist Prep a year ago. Jackrabbit senior QB Daniel Seigrist has completed 35 of 56 passes (63 percent) for 424 yards and five TDs this fall. Winless Baptist Prep has been outscored 224-3.
SOUTHSIDE BATESVILLE (6) at Riverview: A battle of unbeatens featuring two of the younger Class 4A programs in the state. Riverview has won two of the past three in the series. The undefeated Raiders rush for 269 yards weekly. Junior QB Griffin Miller has passed for 343 yards and five TDs this season, while rushing for 375 yards and six TDs. Southside Batesville junior QB Koby Rich threw two TD passes in last week's 14-point win over Stuttgart. Rich has 10 TDs and only one interception this fall. Senior Daniel Barnard returned an interception 45 yards for a TD against Stuttgart.
Heber Springs at STUTTGART (1): These teams shared last year's 2-4A title. But struggling Stuttgart's only win this fall was against 1-3 Arkansas County rival DeWitt. The Ricebirds have beaten Heber Springs eight of past 11 seasons, but the Panthers pounced on them last year by 27 points. Balanced Heber Springs averages 317 yards weekly (158 yards rushing, 159 yards passing). Junior Blaze Nelson paces the Panthers with 59 carries for 340 yards and two TDs. Heber Springs has won consecutive games after an 0-2 start.

3-4A
HIGHLAND (1) at Brookland: Brookland shocked the Rebels 51-44 two years ago, and hung with them last season before losing by two TDs. Brookland failed to score in last week's 41-point loss to previously winless Gosnell. Highland hasn't won this season, averaging just 10 points per game. Sophomore QB Dylan Tharp has two TD passes in 2017.
GOSNELL (28) at Cave City: This is the sixth meeting between these schools, with Gosnell winning the past five by a combined 186-70. The Pirates haven't lost a conference game since 2015 (10 straight 3-4A wins). They forced four turnovers in the first half of last week's 41-point win over previously unbeaten Brookland. Cave City averages 148 yards and three turnovers weekly.
TRUMANN (14) at Jonesboro Westside: Trumann has won 12 of the past 16 over the Warriors, including last season by one point in overtime. The undefeated Wildcats whipped Pocahontas last week, jumping to a 22-point halftime lead. Jonesboro Westside averages 31 ppg.
Harrisburg at POCAHONTAS (21): Pocahontas' three losses are to teams with a combined record of 11-1. The Redskins trailed Trumann at halftime last week by three TDs and never recovered. Upstart Harrisburg off to its best start since 2010 when the Hornets advanced to the quarterfinals. Senior QB Clay Wright threw six TD passes (five in the first half) of last week's 33-point win over Cave City. The 2016 Hornets scored just 11 TDs the entire season.

4-4A
Pottsville at DARDANELLE (14): Dardanelle scored 35 points in the second quarter of last week's mercy-rule win over previously unbeaten Dover. Sand Lizard senior QB Elyas Carter completed 14 of 16 passes for 263 yards and five TDs, and ran 74 yards and two TDs. Pottsville rushes for 318 yards per game. Junior Kade England has more than 400 yards rushing. Sophomore Emiliano Torres ran three times for 82 yards against Booneville and has 186 yards this season.
Subiaco Academy at DOVER (23): Dover led Dardanelle 8-7 in the second quarter last week, but failed to score again in a 48-point setback. The Pirates average 28 ppg. Subiaco Academy's two wins this fall are as many as the Trojans won the previous two seasons combined.
BOONEVILLE (4) at Ozark: These rivals have split the past eight meetings, including Ozark's 21-point win in the 2012 playoffs. But Booneville leads the all-time series 49-26-2. Booneville has won three straight this season since losing to No. 2 Pea Ridge in the opener. Booneville QB Brandon Ulmer completed four of nine passes for 111 yards in last week's 21-point win over Pottsville, while Andrew Roberson ran for 80 yards and a pair of TDs, including a 61-yard sprint. Ozark led Waldron 35-0 last week before winning by 33 points. Hillbilly junior QB Dawson Dietz completes 40 of 68 passes this season for 806 yards and nine TDs, but he's thrown seven interceptions. Sophomore Daniel Woolsey paces Ozark with 57 carries for 339 yards and seven TDs.
WALDRON (27) at West Fork: Improved Waldron averages 27 points per game, while West Fork has scored 26 points this season. Waldron senior Trey Williams has 135 yards passing, 535 yards rushing this year, and he averages three tackles per game in the secondary.

7-4A
ARKADELPHIA (1) at Joe T. Robinson: See Hootens.com Class 4A Game of the Week.
Bauxite at ASHDOWN (26): Ashdown has won six of the past seven meetings over the Miners. Ashdown led Mena 42-3 at halftime last week, and the Panthers have outscored opponents in the first half this fall by a combined 155-12. Senior QB Jaden Hill has passed for 886 yards and 14 TDs this fall, with no interceptions. Senior Trey Green ran in four TDs at Mena, and he's rushed for 340 yards and seven TDs this fall. Upstart Bauxite has won three straight games (rallied in the fourth quarter of each) after going winless in 2016 and winning once the previous year. Senior Damon Irvin leapt over a Malvern defender to snag the winning 26-yard TD pass last week with 1.6 seconds left. Junior halfback Dawson Dabbs ran for 19 times for 242 yards against Malvern.
MENA (11) at Malvern: Mena must regroup after last week's 39-point loss to Ashdown. The Bearcats gain almost 400 yards weekly, with 296 coming on the ground. Senior Justin Dean has 563 yards rushing and seven TDs this fall. Malvern also must regroup after Bauxite scored the winning TD last week with 1.6 seconds left. The Leopards almost returned the ensuing kickoff for a TD before tripping up at the 37-yard line. Senior Jordan Hart ran in four TDs against Bauxite, while classmate Demias Jimerson ran 14 times for 141 yards and two TDs and returned a punt 79 yards for a TD.
Fountain Lake at NASHVILLE (21): Nashville went nearly two years without a loss, but the Scrappers have lost twice in the past three weeks by a total of 17 points. They led Arkadelphia by 10 points in the third quarter last week, but failed to score again in a 34-24 setback. The Scrappers average 532 yards weekly. Senior QB Tyler Hanson threw three TDs at Arkadelphia and has 12 TD passes this season. Fountain Lake trailed Joe T. Robinson 35-0 at halftime a week ago. The Cobras put up 342 yards per game. Senior Parion Johnson has 15 catches for 436 yards and eight TDs.
 
8-4A
DUMAS (9) at Crossett: Dumas destroyed Dollarway by 32 points a week ago. The Bobcats run for 238 yards weekly. Senior Jarquis Fischer has 73 carries for 584 yards and seven TDs, while freshman Kylin James averages 5.5 yards per carry. Crossett also runs extensively, picking up 190 weekly on the ground. Three players average at least 50 yards per game, including junior Deandre Webb (26 carries, 206 yards in 2017).
Dollarway at DEWITT (2): Dollarway's two-point win last year over DeWitt was Lee Hardman's only win at Dollarway since 1992. Dollarway surrendered 353 yards rushing last week to Dumas, while DeWitt led Hamburg by two points in the third quarter a week ago before losing by 20 points. Dollarway starts three sophomores on its offensive line.
HAMBURG (8) at Monticello: Hamburg has won five straight over Monticello by a combined 157-28. The Lions trailed DeWitt 8-6 in the third quarter last week before pulling out a 20-point win. Junior Andravyon Forrest (163 yards)  caught two TD passes and ran for another. Monticello led Star City 25-7 in the fourth quarter last week before winning by three points.
WARREN (21) at Star City: These teams have won or shared 11 of the past 12 conference titles (Warren has won 10 of them, including five straight). Star City hasn't beaten Warren since 2010. Warren's D gave up 92 yards, three first downs and six points last week to Crossett. Junior Keemontrae Knight had three TD runs in the 38-point triumph.