Class 5A Week 5 Rankings, Notes & Picks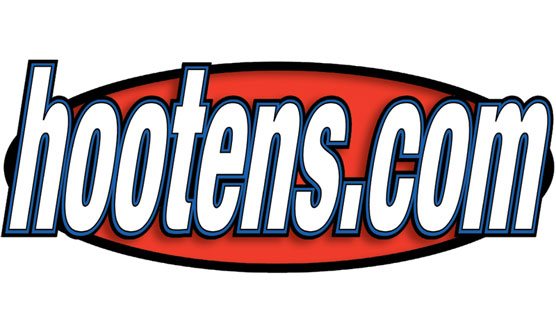 Hootens.com Rankings
Class 5A, Week 5, 2017
Copyright Hooten Publishing, Inc.

1. Pulaski Academy (4-0)
2. Wynne (4-0)
3. LR Christian (4-0)
4. Alma (2-2)
5. Harrison (3-1)
6. Morrilton (1-3)
7. LR McClellan (3-1)
8. White Hall (4-0)
9. Nettleton (4-0)
10. Batesville (1-3)
11. LR Parkview (2-2)
12. Beebe (2-2)
13. Watson Chapel (2-2)
14. Valley View (3-1)
15. Sylvan Hills (2-2)
16. HS Lakeside (1-3)
17. Maumelle (2-2)
18. Greenbrier (1-3)
19. De Queen (2-2)
20. Blytheville (1-3)
21. Camden Fairview (0-4)
22. Farmington (2-2)
23. Forrest City (2-2)
24. Vilonia (0-4)
25. Magnolia (1-3)
26. Hot Springs (0-4)
27. Clarksville (1-3)
28. Mills (1-3)
29. Hope (0-4)
30. Greene Co. Tech (1-3)
31. Paragould (0-4)
32. LR Fair (0-4)

GAME OF THE WEEK
No. 18 Greenbrier at No. 6 Morrilton
It's almost a playoff elimination atmosphere in the second week of conference action after both lost heartbreakers a week ago. Greenbrier blew a two-touchdown advantage in the fourth quarter of a 21-18 loss at Maumelle, while Morrilton let a 21-0 first quarter lead at Harrison evaporate into a 35-34 loss. Morrilton continues alternating junior Dylan White with sophomore Jacolby Criswell at QB. White has passed for 365 yards and three TDs, while Criswell has 457 yards and six TDs. Criswell also has 153 yards and two TDs on the ground. Senior Blake Poteete led Morrilton with 11 tackles against Harrison, his first extensive action of the season.  Greenbrier averages 332 yards per game, picking up 211 passing. Junior Andrew Johnson filled in for senior Jeremy Kendall at QB last week, completing half of his passes for 181 yards and a TD. Senior QB Jeremy Kendall. Senior Spencer Sutterfield (58 carries, 259 yards and six TDs) paces Greenbrier's rushing attack, while senior Logan Beaird has nine catches for 224 yards and a TD. Beaird also returned an interception for a TD against Maumelle while playing in the secondary.

TV SHOW
Hooten's Arkansas Football airs 10:30 a.m. Saturdays on KATV (ABC Little Rock) Ch. 7, covering the Razorbacks, high school teams and players to watch. Hot Springs Lakeside's Torin Davis will be featured as the Arkansas Air Guard Scholar Athlete of the Week on this Saturday's show.

LAST WEEK
Hootens.com correctly predicted 12 of 16 games (75 percent). Hootens.com has correctly predicted 88 of 106 games (83 percent) for the season.

WEEK 5 PREDICTIONS (favored team in CAPS followed by point spread)
5A CENTRAL
PULASKI ACADEMY (25) at Beebe: Beebe hung with undefeated LR Christian last week (tied 28-28 in fourth quarter) before failing to convert on fourth down with six minutes left, and the Badgers failed to recover any of the four onside kicks they attempted. Beebe halfback Taylor Boyce and fullback Kahlil Anthony each raced for more than 100 yards at LR Christian. Pulaski Academy led LR Fair 42-0 in the first quarter last week. PA QB Layne Hatcher has 11 TD passes in the past five quarters and 22 this season.
LR PARKVIEW (42) at LR Fair: LR Parkview breezes to its second straight win after going 1-8 a year ago. The Patriots began conference play 1-0 for the first time in 12 years after scoring 41 points in the first half of last week's blowout over Mills. Junior receiver Joe Howard two passes for 82 yards and one TD and threw a TD pass against Mills.
LR MCCLELLAN (22) at Mills: McClellan QB Bennie Kemp missed Week 3 with a concussion, but returned in last week's 24-point win over Sylvan Hills, completing two of three passes for 87 yards and a TD and running 11 times for 187 yards and two TDs. Mills gives up 37 points per game.
LR CHRISTIAN (14) at Sylvan Hills: Sylvan Hills has won four of the six meetings over the Warriors, including 42-35 a year ago. But the Bears failed to score in the final 33:30 of last week's 24-point loss to LR McClellan. The Bears' have success lining up senior Deon Youngblood at Wildcat QB. He ran 21 times for 100 yards and one TD against LR McClellan. Undefeated LR Christian has scored at least 40 points in every game this year. Senior QB Jackson Bowersock threw TDs in last week's 48-28 win over Beebe.

5A EAST
Paragould at BATESVILLE (21): Batesville hasn't lost to the Rams since 1994. But the 1-3 Pioneers are struggling in 2017. They trailed Nettleton 20-14 at halftime last week before losing by 27 points. Winless Paragould gets outscored by 24 points weekly. Paragould senior Trent Teaguer has rushed for 625 yards and six TDs this fall.
NETTLETON (10) at Blytheville: Blytheville has won eight of the past 10 over the Raiders. Blytheville linemen Larry Clark and LaDarius Allen were both injured during last week's 21-point loss at Wynne, although Clark could return this week. The Chickasaw D played well against Wynne. Nettleton dominated Batesville in the second half a week ago, winning 48-21. Senior QB Deondre Henry ran for 296 yards and four TDs and threw a TD pass.
WYNNE (24) at Greene Co. Tech: Wynne has won five straight over Greene County Tech by a combined 236-47. After allowing a TD on the opening possession against Blytheville last week, the Yellowjacket D shutout the Chickasaws in the final three quarters. Greene County Tech led Forrest City 10-0 in the first half a week ago but failed to score again while losing by eight points.
Forrest City at VALLEY VIEW (13): Forrest City has won all three varsity meetings over Valley View by a combined 94-21. Valley View has won three straight games since losing to Class 6A Searcy in the opener. The Blazers led Paragould 35-7 at halftime last week then held on for a 22-point win. Senior QB Joseph Waleszonia and running back Ryder Snell each ran for a pair of TDs. Valley View averages 359 yards weekly, with Waleszonia passing for 588 yards and four TDs and running for 297 yards and five TDs, while Snell has 58 carries for 405 yards.

5A SOUTH
WHITE HALL (9) at Camden Fairview: White Hall's 15-point win over Camden Fairview last season was its first over the Cardinals since the 1991 quarterfinals. The undefeated Bulldogs roll up 552 yards per game. Senior QB Ollie Reddick has passed for 840 yards and seven TDs and ran for 536 yards and four TDs. Senior Layne Hartsfield bailed the emotionally-flat Bulldogs out during last week's Homecoming victory over Magnolia with a pair of TD runs and a 55-yard kickoff return for a TD. Camden Fairview trailed HS Lakeside 20-0 in the third quarter last week before losing by 12 points. Cardinal junior linebacker Tyree Holiman (330-pound bench press and 570-pound squat) makes plays.
WATSON CHAPEL (11) at De Queen: This is the sixth meeting between these schools, with Watson Chapel winning the past five by a total 210-43. Watson Chapel struggled last week with winless Hot Springs before senior Omar Allen ran for the late TD in a 21-14 triumph. Allen has 56 carries this season for 307 yards and four TDs. De Queen senior Hunter Earney has 65 carries for 573 yards and six TDs this season.
Hope at HOT SPRINGS (10): For the second year in a row, this is a battle of winless teams. Hope has beaten Hot Springs five of the past eight years. But the Bobcats get outscored 49-11 this season. Hot Springs led Watson Chapel in the fourth quarter last week before losing by seven points. The Trojans average less than 10 points per game.
HS LAKESIDE (4) at Magnolia: Magnolia has beaten the Rams seven of the past 13 seasons, but HS Lakeside has won two in a row, including last year by eight points. The Rams rebounded from a disappointing Week 3 loss to Malvern with a 12-point win over Camden Fairview. The Rams rush for 305 yards weekly. Senior Dupree Swanson has 108 carries for 798 yards (7.4 ypc) this fall and 12 TDs. Swanson ran for 125 yards and four TDs in against Camden Fairview. Magnolia has lost three straight games since beating winless Crossett in the opener.

5A WEST
Greenbrier at MORRILTON (7): Hootens.com Class 5A Game of the Week.
Farmington at ALMA (20): The Airedales began defense of the league title with a convincing 42-0 win over Vilonia. Alma senior QB Garrison Jensen has 66 carries this year for 313 yards and four TDs, and he's completed 63 of 123 passes for 921 yards and nine TDs. Farmington outscored Clarksville 61-41 last week. Senior Caleb Williams ran for 213 yards and four TDs. Williams has 398 yards and five scores in 2017.
HARRISON (18) at Clarksville: Clarksville has lost 33 of its past 37 games (including a forfeit victory last year from Maumelle). The Goblins rallied from a 21-0 deficit last week to beat Morrilton by one point. Senior QB Noah Ditmanson has passed for 729 yards and seven TDs this year, while sophomore Gabe Huskey has rushed for 552 yards and seven TDs. Clarksville outgained Farmington by 23 yards last week, but lost by 20 points. Sophomore QB Nick Buckner ran 24 times for 172 yards and two TDs and threw for a TD.
Vilonia at MAUMELLE (10): Maumelle has won three of the past five in the series, but Viliona won last year 7-0. Maumelle has consecutive wins this fall, the first winning streak since 2014, when the Hornets shared the league title. The Hornets rallied from an 18-7 deficit against Greenbrier with two TDs in the final minutes, including the winning TD pass from junior QB Xavion Morgan to junior slot receiver Evan Robinson. Vilonia has lost three straight games on the field after a forfeit to Greene County Tech in the opener. Vilonia gains 301 yards weekly, with 257 of them rushing. But the Eagles have just two TDs in the past two games.