Class 7A Week 5 Rankings, Notes & Picks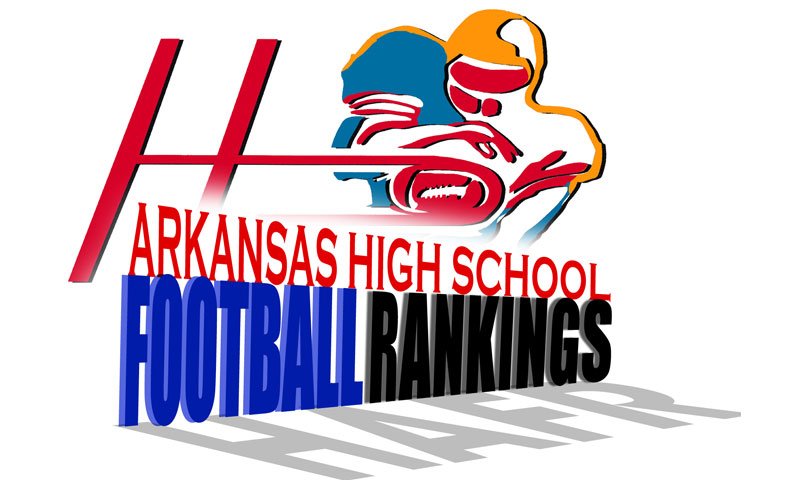 Hooten's Arkansas Football Rankings
Class 7A, Week 5, 2021
Copyright Hooten Publishing, Inc.
1. Bryant (3-1)
2. Cabot (4-0)
3. North LR (4-0)
4. Fayetteville (2-2)
5. Conway (3-1)
6. Bentonville (3-1)
7. FS Northside (3-1)
8. Springdale Har-Ber (0-4)
9. Bentonville West (2-2)
10. Rogers (3-0)
11. FS Southside (0-4)
12. Springdale (1-3)
13. LR Catholic (0-4)
14. LR Central (0-4)
15. Rogers Heritage (0-4)
16. LR Southwest (1-3)
HOOTENS.COM GAME OF THE WEEK
No. 5 Conway at No. 3 North LR.
Both likely play host to a first-round playoff game, but the loser probably plays on the road in the second round. Conway faced a tougher non-conference schedule, winning at No. 6 Bentonville 55-41 but losing at No. 4 Fayetteville 21-14. North LR won at Fayetteville 14-7, beat winless Springdale Har-Ber 58-28 and Class 6A West Memphis 41-0. 
Conway must figure out a way to score against the best defense its faced. Look for Conway offensive coordinator Mark Kelley to use multiple formations, bunching receivers together, jet sweeps, etc., attempting to get leverage on the outside against North LR's aggressive defense. North LR will attack straight on with its physical offensive front, expecting an advantage against Conway's DL. 
LAST WEEK
hootens.com correctly predicted winners in all 8 Class 7A games. For the season, hootens.com is 44-4 (92 percent) in Class 7A.
WEEK 5 PREDICTIONS (favored teams in CAPS followed by points spread)
7A CENTRAL
Conway at NORTH LR (6): Game of the Week.
LR Catholic at BRYANT (35): Bryant battled quality competition the past two weeks, losing at Texas Class 6A powerhouse Longview 24-21 before winning last Friday at FS Northside 35-17.
LR Southwest at CABOT (43): Undefeated Cabot plays at rival Conway next Friday. Second-year program LR Southwest, 0-7 last season, has lost its four games this fall by an average score of 48-5. 
LR Central at FS NORTHSIDE (28): Winless LR Central loses by an average score of 37-9. FS Northside, with its best senior class in at least a decade, pushed No. 1 Bryant (14-14 in the 2nd quarter) last week.
7A WEST
FS Southside at BENTONVILLE (40): Bentonville has won 33 consecutive conference games. Tiger junior RB Josh  Ficklin carried 37 times for 270 yards and five TDs in last week's 41-21 win on Springdale Har-Ber's homecoming. FS Southside has lost 22 of its past 26 games, rushing 22 times for 35 yards in last Friday's 47-14 loss to Rogers. 
HAR-BER (35) at Heritage: Both winless. Har-Ber played the state's toughest non-conference schedule before opening league play last Friday against defending champ Bentonville. 
Rogers at FAYETTEVILLE (11): Rogers, using a lot of different formations, never punted and senior Josh Shepherd carried 21 times for 207 yards in last week's 47-14 win at FS Southside. Fayetteville led Bentonville West 42-7 in the third quarter last Friday. Purple Dog QB Bladen Fike completed 13 of 21 passes for 195 yards and four TDs, including 36- and 49-yard strikes to Isaiah Sategna. Fayetteville starts 20 seniors most Fridays.
BENTONVILLE WEST (1) at Springdale: West passed for 300 yards but was intercepted three times in last week's mercy-rule loss at Fayetteville. After a couple of close non-conference losses, Springdale won its first game in the Coach Brett Hobbs' era last Friday at Rogers Heritage 31-20.