Class 2A Week 5 Rankings, Notes & Picks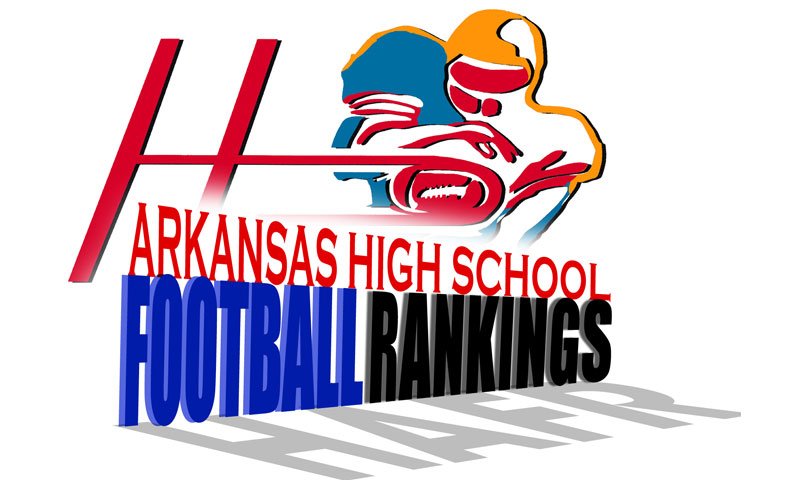 hootens.com Rankings
Class 2A, Week 5, 2019
Copyright Hooten Publishing, Inc.

1. Junction City (3-1)
2. Fordyce (4-0)
3. Hazen (4-0)
4. Foreman (4-0)
Chris Hooten has been covering 2A for 27 years. Watch his breakdown of this week's Top 25 HERE.
5. Earle (3-1)
6. Carlisle (3-2)
7. McCrory (4-1)
8. Magnet Cove (3-1)
9. E. Poinsett County (3-1)
10. Des Arc (2-2)
11. Gurdon (2-2)
12. Poyen (4-0)
13. Magazine (3-1)
14. Parkers Chapel (4-1)
15. Quitman (4-0)
16. Salem (2-1)
17. Mineral Springs (2-1)
18. Mountainburg (2-2)
19. Clarendon (1-2)
20. Hampton (1-3)
21. Hackett (3-2)
22. Hector (1-2)
23. England (1-3)
24. Murfreesboro (2-2)
25. Dierks (2-2)
26. Rector (2-2)
27. Cutter M Star (2-2)
28. Conway Christian (1-3)
29. Mountain Pine (1-3)
30. Marked Tree (1-3)
31. Bearden (1-4)
32. Lavaca (1-3)
33. Bigelow (0-4)
34. Cross County (0-4)
35. Mount Ida (0-4)
36. JC Westside (1-4)
37. Marianna (0-4)
38. Marvell (1-2)
39. Strong (0-4)
40. Lafayette County (0-4)
41. Spring Hill (0-4)
42. Midland (0-4)

HOOTENS.COM GAME OF THE WEEK
No. 12 Poyen at No. 8 Magnet Cove
Winner takes a step toward claiming the 5-2A crown. Magnet Cove has captured one league title in the past five years after winning three straight from 2011-2013. Poyen has not won a conference title in its nine-year history of varsity football. MC has won three straight in this series by an average of 21 points. MC dropped the 2019 season opener to Class 3A Mountain View but has won three straight, including pulling away in the second half last week for a 56-26 over England. MC senior QB Tyler Hodges torched England with nine carries for 255 yards and five TDs, while junior RB Landon Stone carried 17 times for 175 yards and two TDs. Stone has rushed for 838 (13 YPC) and 10 TDs this fall. Poyen counters with junior QB Jaxson Carter, who carried eight times for 106 yards and a TD last week in Poyen's first ever win (32-6) over Conway Christian. Junior RB Brandon Sanchez again topped 200 yards, bringing his season total to 736 rushing yards. Poyen ran for 408 yards vs. Conway Christian, and its defense sacked the CC quarterback six times. MC has rotated six players at defensive tackle this fall to keep its offensive line fresher and has outscored opponents in the second half 125-37. 

LAST WEEK
Hootens.com correctly picked 19 of 20 (95 percent) games involving Class 2A teams. Hootens.com has picked 101 of 126 (80 percent) this season.

WEEK 5 PREDICTIONS (favored team in CAPS followed by point spread)
3-2A
E. POINSETT COUNTY (35) at Midland: No. 9 EPC rallied twice to get past Rector 30-26 last week, scoring two TDs in the last three minutes with almost identical plays: Senior QB Preston Rains completed TD passes of 27 and 21 yards to Levonte Taylor. Midland senior QB Eli Milam and FB Danny May fuel its Flexbone, but Mustangs are winless and trailed McCrory 35-0 in the first quarter last week.
MCCRORY (8) at Marked Tree: Former Marked Tree HC Tim Branum is back as a volunteer, dialing up passing plays for senior QB Eli McCrary. McCrary completed 12 of 18 passes last week for 371 yards and five TDs with one INT in a 52-50 win over Cross County. MT junior Israel Malone caught seven of those passes for 238 yards and three TDs. McCrory mauled Midland last week 42-12, and its O line problems of two weeks ago at Clarendon (highlights HERE) appeared to be solved.
Rector at SALEM (6): Salem senior RB Peyton Barker has rushed for a team-high 565 yards (9.3 YPC) behind an line anchored by senior Nate Owens and junior Chance Jackson. Seniors Gabe Miller (6-3, 243) and Craig Kemp (6-2, 210) comprise one of the better defensive bookends in Class 2A. Rector counters with a clock-burning offense that ran 81 plays last week while limiting EPC to 50 snaps in a 30-26 loss. Rector senior Max Ford rushed 15 times for 51 yards and caught four passes for 70 yards and a TD.
CROSS COUNTY is open. Watch highlights of Cross County's season-opening loss to Hazen HERE.

4-2A
HECTOR (26) at J.C. Westside: Hector was idle a week ago, last seen committing six turnovers in a 31-7 loss to Class 3A Perryville. Those turnovers included four interceptions and snap over the punter's head. JC Westside last defeated Hector in 2011, although the teams did not play in 2016 and 2017 when Hector was a member of the 5-2A.
Lavaca at MOUNTAINBURG (16): Mountainburg and senior ATH Malachi West (6-3, 250) ran past the Lamar JV 38-28 last week, while Lavaca jumped J.C. Westside 49-14. Lavaca senior Kaw-Liga Brewer ran for two TDs, passed for two TDs and caught a TD pass, while sophomore Cazen Winters recorded a TD running, passing and receiving. 
MAGAZINE is open.
HACKETT is open.

5-2A
Poyen at MAGNET COVE (5): See Game of the Week.
ENGLAND (10) at Bigelow: England lost last week to Magnet Cove 56-26, but the Lions ripped off multiple big plays with junior Darren McClinton running for TDs of 52, 58 and 11 yards. Winless Bigelow allows 41 ppg., but it lost last week to Quitman 19-7.
QUITMAN (8) at Cutter M Star: Cutter Morning Star managed one offensive TD last week in a 22-15 loss to Mountain Pine, while Quitman amassed 281 yards and outscored Bigelow 12-0 in the second half to win 19-7. Quitman senior Spencer Sipes carried 30 times for 154 yards and a TD, while junior Jett Silor collected a team-high 10 tackles and four TFL.
MOUNTAIN PINE (12) at Conway Christian: Mountain Pine all-state QB Collin Smith has rushed for 663 of MP's 1,016 rushing yards this fall, while junior Josiah Walpole paces the Red Devils with 41 tackles. Senior Kayden Anzaldua intercepted two passes and broke up two more last week in a 22-15 win over Cutter Morning Star. Conway Christian dropped to 1-3 last week, giving up 408 yards and allowing six sacks in a 32-6 loss to Poyen.

6-2A
Des Arc at CARLISLE (1): It's homecoming night at Carlisle. Des Arc has claimed six straight victories in this series, winning four of those by an average of five points. Carlisle held No. 3 Hazen to 209 rushing yards last week in a 32-14 loss (extended highlights HERE). Watch highlights and postgame from Carlisle's 26-0 win Week 3 at Baptist Prep HERE. Des Arc sputtered early against Marvell (watch highlights HERE), but senior slotback C.J. Conway eventually rushed for 167 yards and two TDs. Sophomore Chance Eldridge led the defensive linemen with five tackles.
EARLE (9) at Clarendon: Earle's 250-pound senior middle linebacker, Steve Smith, continued to wreak havoc last week in a 43-8 win over Marianna by recording 17 solos tackles, including seven TFL and four sacks. Clarendon was idle, but two weeks ago senior lineman Kobe Cotton and sophomore lineman Caden Reynolds pressured (and sacked) McCrory QB Kade Campbell the entire second half of a 20-16 loss (highlights HERE).
Marianna at MARVELL (2): Loser settles to bottom of 6-2A standings. Marvell's defense stacked the line of scrimmage last week and blitzed Des Arc in the first half (highlights HERE) with junior Trestam Williams and sophomore Willie Burrell making tackles for loss and team tackle leader Josh Seals, a senior, running down ball-carriers all over the field. 
HAZEN is open. Watch extended highlights of Hazen's win last week over Carlisle HERE and Hazen's 48-6 season-opening win over Cross County HERE.

7-2A
MURFREEESBORO (28) at Mount Ida: Murfreesboro, the coaches' pick to finish seventh in the 7-2A, is trending up and should reach the playoffs for first time in three years. The Rattlers produced 400 balanced yards last week in a 43-12 win over Lafayette County with senior Braden Cross rushing for 107 yards and senior Jakob Allmon catching seven passes for 120 yards. 
LAFAYETTE COUNTY (1) at Spring Hill: Both teams are winless. LC won this matchup in overtime last year 20-12, and Spring Hill won 36-35 in 2017. Spring Hill has scored six points this year. Seven LC running backs combined for 132 net rushing yards (47 yards in losses) and two TDs last week in a 43-12 loss to Murfreesboro.
Mineral Springs at GURDON (6): Gurdon's first-team defense (with five new starters in the past few weeks) held Bearden to minus-12 yards and Dierks to 120 yards. Senior RB Jameson Threadgill (injured the second quarter of Week 2) ripped off a 75-yard TD run last week in limited action. Mineral Springs beat Mount Ida 58-38 a week ago. Mineral Springs is allowing 36 ppg.
Dierks at FOREMAN (19): Foreman senior Chandler Green ran for 80 yards and a TD and collected two tackles last week in a 40-0 blowout of Spring Hill. Senior QB Isaac Carver completed four of five passes for 28 yards and a TD. Foreman runs  the football at a clip of 9 yards per attempt. Seven Gators have reached double-digit tackle totals. Watch highlights of Foreman's 30-14 win over Parkers Chapel earlier this year HERE. Dierks managed 177 yards a week ago in a 33-0 loss to Gurdon. 

8-2A
JUNCTION CITY (31) at Hampton: JC destroying 8-2A have-nots, leading Strong 49-0 at halftime last week before winning 62-8. Senior Jakiron Cook rushed nine times for 124 yards and two TDs. JC ran for 444 yards as a team. Watch extended highlight's of Junction City's 30-26 loss Week 0 at Class 3A Harmony Grove HERE. Hampton gave up 243 passing yards and had one of its fumbles returned for a TD last week in a 44-28 loss to Parkers Chapel. Hampton's Jamarion Strong carried 15 times for 200 yards and junior Cymeon McRae covered 152 yards on 18 totes. Watch highlight's of Hampton's 46-8 loss earlier this year at Smackover HERE.
FORDYCE (38) at Strong: This is the home opener for Strong, which scored in the fourth quarter last week in a 62-8 loss to No. 1 Junction City. No. 2 Fordyce allows 14 points and less than 200 yards per game, paced by junior LB Josh Harrington's 22 tackles. 
PARKERS CHAPEL is open. Watch extended highlights of Parkers Chapel's loss earlier this year to Foreman HERE.
BEARDEN is open.