Class 3A Week 5 Rankings, Notes & Picks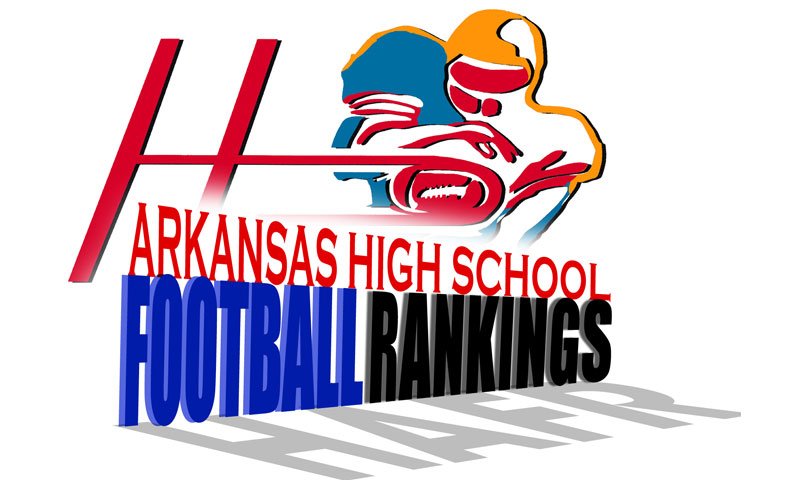 Hootens.com Rankings
Class 3A, Week 5, 2019
Copyright Hooten Publishing, Inc.

1. C. Harmony Grove (3-1)
2. Rison (3-1)
3. Prescott (2-2)
4. Osceola (3-1)
5. McGehee (4-0)
6. Harding Academy (4-0)
7. Newport (3-1)
8. Booneville (2-2)
9. Clinton (3-1)
10. Hoxie (3-1) 
11. Mansfield (4-0)
12. Smackover (1-3)
13. Harrisburg (4-0)
14. Walnut Ridge (3-1)
15. Glen Rose (2-2)
16. Cedarville (4-0)
17. Melbourne (4-0)
18. Jessieville (4-0)
19. Lamar (3-1)
20. Atkins (3-1)
21. Centerpoint (4-0)
22. Danville (3-1)
23. Lake Village (2-2)
24. Perryville (2-2)
25. Mountain View (2-2)
26. Bismarck (2-2)
27.  Charleston (1-3)
28.  Barton (2-2)
29. Greenland (2-2)
30. Fouke (2-2)
31. Mayflower (1-3)
32.  Baptist Prep (0-4)
33. Corning (1-3)
34. Genoa Central (3-1)
35. Drew Central (2-2)
36. Paris (2-2)
37. Dollarway (1-3)
38. Piggott (1-3)
39. Marshall (1-2)
40. Manila (2-2)
41. Two Rivers (1-3)
42. Yellville-Summit (0-4)
43. Palestine-Wheatley (0-3)
44. West Fork (0-4)
45. Rose Bud (1-3)
46. Cedar Ridge (1-3)
47. Horatio (0-4)

HOOTENS.COM GAME OF THE WEEK
No. 5 McGehee at No. 2 Rison
Rison topped McGehee 30-14 a season ago to earn the 6-3A conference title, and similar implications are on the line this year. These schools have combined for 15 state championships. Rison has won 32 conference titles in its history. McGehee has not won a league crown since 2012. 
Rison rushed for 305 yards and never punted in last week's 38-0 victory over Drew Central. The Wildcats surrendered only 57 rushing yards to the Pirates and committed only five mental mistakes (a misalignment on offense or defense) after making 33 three weeks ago against against Fordyce. Rison is "as healthy as we've been in a while," Coach Clay Totty says. Senior stalwart Jerrion Marshall could play Friday night after healing a foot injury and senior QB Jaylon Henry suffered a hip pointer in the scrimmage against Dumas. Junior running back Jamarion Frye has rushed for more than 100 yards three times this season after going for 146 yards and three TDs against Drew Central. Monte Barnett (62 yards and three scores) has emerged as an important player on offense and defense. Fred Marsh and Eli Harrington anchor the Rison defensive front. Watch extended highlights of Rison's 42-40 double OT win over No. 3 ranked Prescott in the Arkansas Blue Cross and Blue Shield Kickoff Classic HERE.
McGehee allowed 223 yards in last week's 54-26 win at Lake Village, but just 34 rushing (1.7 yards per carry). Four McGehee starters missed the Lake Village game and only senior Duke Cunningham is expected back this week. "We're gonna need everybody back and then some," Coach Marcus Haddock says. "Rison is tough because they're disciplined, they don't turn the ball over and they extend drives." Senior fullback Caleb Woodson finishes off rugged runs between the tackles, while senior all-state tight end Carter Hawkins seals the edge. Hawkins shifts to linebacker on defense, with tenacity.

LAST WEEK
Hootens.com correctly predicted 18 of 24 (75 percent) games involving Class 3A schools a week ago. For the season, Hootens.com has correctly predicted 118 of 153 (77 percent) of games involving Class 3A schools.

WEEK 5 PREDICTIONS (favored team in CAPS followed by point spread)
1-3A
BOONEVILLE (35) at West Fork: Booneville whipped West Fork 44-14 in 2018, and the Bearcats have won eight of the past nine meetings. Opponents outscore West Fork 155-25 this fall. Booneville amassed 362 yards in the first half of last week's 49-12 homecoming win last week against Paris. Senior QB Evan Schlinker ran for three TDs, Cam Brasher rumbled for a pair and Randon Ray and Gabe Fennell also scored. Senior halfback Andrew Robertson ran for 117 yards on seven carries. 
Charleston at CEDARVILLE (13): Charleston beat Cedarville 21-6 last October. Charleston scored the final 13 points of last week's 35-29 win over Greenland. The Tigers rushed for 239 yards and four TDs, sparked by junior Breckon Ketter's 92 yards and 71 by senior Shane Turner. Cedarville slipped Lamar 24-21 last week behind Darryl Kattich's 150 yards rushing with a TD and Kelin Mitchell's 128 yards and two scores. 
MANSFIELD (14) at Greenland: Mansfield downed Greenland 36-29 last season. Greenland rolled up 439 yards in last week's 35-29 loss at Charleston, including 234 yards passing from junior Gabe Wilson. Senior Zaylen Bryant ran for 113 yards and a score, while senior Zach Gilbert snagged three passes for 132 yards and a TD. Mansfield fashioned a 46-0 halftime lead in last week's 52-6 victory over West Fork. Senior QB Ethan Stovall completed nine of 10 passes for 201 yards and three TDs, while senior Tyler Holmes snagged a 99-yard TD pass. 
LAMAR (17) at Paris: Lamar pounded Paris 41-14 last season. Lamar committed three turnovers to offset 333 total yards in last week's 24-21 loss to Cedarville. Booneville led Paris 49-6 last week at halftime of a 49-12 win. The Eagles struggled against mobile QB Evan Schlinker, which could be problematic this week against Jacob Parmenter, who was an all-state running back last season for Lamar. 

2-3A
Cedar Ridge at MARSHALL (6): Marshall beat Cedar Ridge 28-7 last season and this game is crucial for playoff positioning. Opponents outscore Cedar Ridge 164-32 in 2019. Marshall's two wins are its most since 2015. The Bobcats last week outscored Rose Bud 20-6 in the second half of a 36-18 victory. 
Melbourne at CLINTON (12): Clinton downed Melbourne 35-26 last season. Melbourne is 4-0 for the fourth time in school history following last week's 42-0 win at Yellville-Summit.  The Bearkatz outscore their opponents 161-38 this season. Harding Academy snapped Clinton's 26-game regular-season winning streak with last week's 57-44 win. The Yellow Jackets rolled up 408 yards against Harding, paced by all-state QB Weston Amos' career-high 305 yards passing. Watch highlights of Clinton's Week 2 win at Conway Christian HERE and Week 3 win over Class 4A CAC (55-21) HERE.
Yellville-Summit at HARDING ACADEMY (29): Harding beat Yellville 56-20 last fall and are 3-0 against it all time. Yellville is 0-4 for the fourth time in five seasons as opponents outscore it 33-16 weekly. Harding amassed 454 yards in last week's 57-44 win at Clinton, seizing control of the 2-3A. Harding led Clinton 50-29 early in the fourth quarter, when senior Stone Sheffield ran for his fifth TD of the game. The Wildcats hope to improve upon its 12 penalties for 109 yards at Clinton. 
Rose Bud at MOUNTAIN VIEW (10): This game was not played last year, when Rose Bud cancelled its season. Rose Bud rushed for 213 yards and three TDs in last week's 36-18 loss to Marshall. Freshman Payton Edwards paced the Rose Bud defense with 10 tackles. Mountain View rolled Cedar Ridge 44-8 a week ago, tying the school's win total from 2018. 

3-3A
CORNING (7) at Manila: Manila downed Corning 34-30 last season and has won three straight in the series. The loser likely misses the playoffs. Manila trailed Piggott 30-8 in last week's 44-14 loss and the Lions committed four turnovers. Corning trailed Harrisburg 16-6 at halftime last week in a 45-13 defeat, when the Bobcats committed three turnovers. 
HARRISBURG (21) at Piggott: Piggott won this game 24-20 in 2018, but Harrisburg has won nine of the past 12 in the series. Piggott ran for 397 yards (9.9 YPC) and six TDs in last week's 44-14 win at Manila. Senior Drake Featherston paced the Mohawks with 151 yards rushing, while juniors Logan Ralph, Michael Parker and Tanner Dixon each scored two TDs. Harrisburg is 4-0 for the first time since 2008 after handling Corning 45-13 a week ago. Harrisburg sophomores James Pender (100 rushing yards) and Jacob Wallace (95 rushing yards) each ran for TDs. 
Hoxie at NEWPORT (2): Newport won 35-25 last year at Hoxie. Hoxie trailed Osceola 28-7 last week at halftime of a 41-14 loss. Junior QB Daylon Powell scored a TD for the Mustangs. Newport rolled up 473 yards a week ago in a 55-13 victory against Walnut Ridge. Sophomore QB Eli Alcorn logged 190 yards and three TDs, while senior running back Monquell Cox darted for 125 yards. Junior Tyler Johnson racked up seven stops and sophomore Jakeyvin Davis recorded two sacks. Watch highlights of Newport's Week Week 1 win over Class 4A Pottsville (53-43) HERE.
OSCEOLA (24) at Walnut Ridge: Osceola walloped Walnut Ridge 49-14 last season. Walnut Ridge managed just 193 yards (23 rushing) in last week's 55-13 loss at Newport. Junior Cole Manning caught six passes for 101 yards. Osceola was sharp in every facet of last week's 41-14 victory at Hoxie. Look for M.J. Vance and Don Littleton to continue to split snaps at QB for Osceola. 

4-3A
ATKINS (6) at Perryville: Atkins punted Perryville 44-7 last fall and the Red Devils have nine of the past 12 meetings. Perryville pushed Jesseville a week ago, leading 14-13 at halftime of a 26-21 defeat. Senior Reid Standrige passed for 205 yards and three TDs at Jessieville. Senior Shane Hester collected two passes for 102 yards and two scores and senior Nathan Gilbert stacked 13 tackles. Atkins senior QB Eli Roberson accounted for 447 yards and eight TDs in last week's 52-35 win over Baptist Prep. His favorite target was junior Michael Dunagan, who caught seven passes for 158 yards and two scores. 
DANVILLE (23) at Two Rivers: Danville downed Two Rivers 60-0 in 2018 and is 6-0 against the Gators all time. Two Rivers must regroup after surrendering 470 yards a week ago and committing two turnovers at Glen Rose in a 48-6 defeat. Danville rushed for 302 yards and four TDs in last week's 38-6 win over Mayflower and the Little Johns were five of 12 on third down. 
GLEN ROSE (21) at Mayflower: Glen Rose jumped Mayflower 40-14 a season ago in a game between the top two teams in the 4-3A. Mayflower has lost two straight games by a combined 86-36, including 38-8 last week at Danville. Glen Rose trounced Two Rivers last week 48-6 with just 12 players in uniform on homecoming. Junior QB Wesley Launius passed for 200 yards, firing his three TD passes to junior Noah Wright (six receptions for 151 yards). Launius paced Glen Rose in rushing (175 yards and three TDs). Watch highlights of Glen Rose's Week 2 loss to Class 4A Bauxite (33-20) HERE.
JESSIEVILLE (24) at Baptist Prep: Baptist Prep's 14-8 win last season at Jessieville earned it the No. 5 playoff seed. Baptist Prep moved the ball well (369 yards) in a 52-35 loss at Atkins, but the Eagles surrendered 530 yards, including 362 yards passing. That could be trouble against Jessieville sophomore QB Carson Hair, who completes 67 percent of his passes this season for 904 yards and 11 TDs with just two interceptions. Hair rolled up 338 yards and two scores in last week's 26-21 victory over Perryville. Watch highlights of Baptist Prep's Week 3 loss to Class 2A Carlisle (26-0) HERE.

5-3A
Bismarck at PRESCOTT (31): Prescott battered Bismarck 65-20 last season and has won 11 consecutive in this series. Camden Harmony Grove downed Bismarck 68-14 a week ago, when six Bismarck receivers caught passes. Senior Braden Shuffield and sophomore Brett Williams ran for TDs. Prescott earned a forfeit victory last week over Fouke. Senior Derriun Thompson paces Prescott in rushing (242 yards), receptions (12), receiving yardage (215), with five TDs and 15 tackles. Watch extended highlights of Prescott's 42-40 double OT loss to Rison in the Arkansas Blue Cross and Blue Shield Kickoff Classic HERE.
C. HARMONY GROVE (33) at Genoa Central: Harmony Grove downed Genoa Central 56-0 a year ago. Genoa Central's three wins are the second-most since the school resurrected its football program in time for the 2011 season. The Dragons won four games in 2016. Genoa ripped Horatio 33-7 a week ago, rushing for 264 yards (5.4 YPC) and five scores. Harmony Grove led Bismarck 56-7 in last week's 68-14 win at Bismarck. The Hornets recorded 13 tackles for loss, including seven sacks. 
CENTERPOINT (17) at Fouke: Centerpoint slipped past Fouke 14-8 last fall and the Knights have won three straight in the series. Fouke forfeited last week's game at Prescott following an altercation two weeks ago against Glen Rose. Centerpoint earned a 43-42 win last week at Smackover, in a game that featured six lead changes. The Knights got three TD passes from Josh Lawson and two scoring jaunts from Landon Way. Centerpoint dresses just 24 players weekly and its senior class won just one game as freshmen in junior high.
SMACKOVER (35) at Horatio: Smackover whipped Horatio 56-0 in 2018. Opponents outscore Horatio 41-6 weekly. Smackover is a surprising 1-3 following a 43-42 homecoming loss last week to Centerpoint. Smackover senior Jaqueze Modica scored three TDs against Centerpoint (two receptions and a punt return). 

6-3A
MCGEHEE (2) at Rison: See Hootens.com Game of the Week.
Palestine-Wheatley at BARTON (5): Loser likely misses the playoffs. Barton pounded Palestine 58-6 last season. Palestine-Wheatley is 0-3 for the first time since 2011, when it finished 1-9. Opponents have outscored the Patriots 70-34 this season. Barton is down to 24 players following the loss of all-state fullback/noseguard Kavein Davis to a torn ACL. Junior Hykeem Hancock makes plays at receiver. Watch highlights of Barton's 52-8 win Week 3 over Class 3A Marianna HERE.
Beekman Charter, La. at DREW CENTRAL (7): Beekman Charter downed Drew Central's 6-3A rival Palestine-Wheatley 38-20 a week ago. Drew Central senior playmaker Davion Mayo ran for 52 yards in last week's 38-0 loss to Rison. The Pirates threw just one pass. 
Dollarway at LAKE VILLAGE (1): Dollarway escaped Lake Village 20-14 last season in overtime and this is a key game for playoff positioning. Dollarway amassed 372 yards in last week's 30-6 victory against Barton. The improved Cardinals boast speed at the skill positions and in the secondary. Lake Village had success throwing the ball (189 yards passing) in last week's 54-26 loss to McGehee, paced by senior Malakai Armour's six receptions for 119 yards and a TD. Armour wrapped up five tackles and intercepted a pass on defense, as well.