Class 6A Week 5 Rankings, Notes & Picks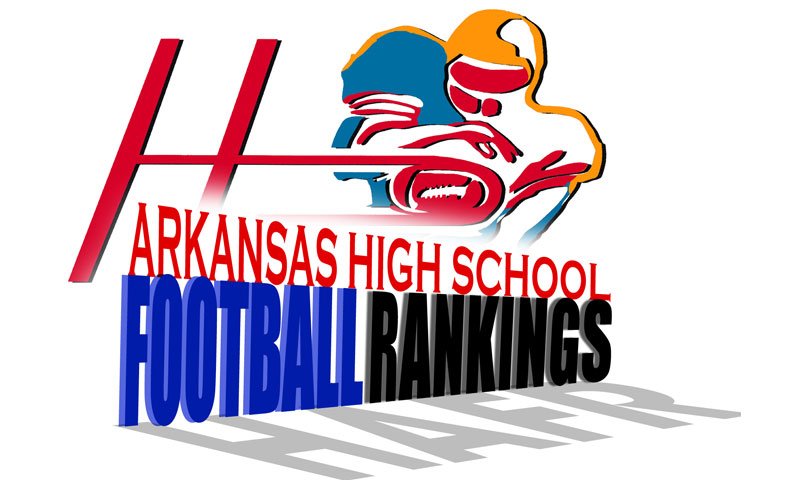 Hootens.com Rankings
Class 6A, Week 5, 2019
Copyright Hooten Publishing, Inc.

1. Greenwood (4-0)
2. Benton (1-3)
3. Jonesboro (3-1)
4. Searcy (4-0)
5. Lake Hamilton (4-0)
6. West Memphis (2-2)
7. Russellville (1-3)
8. Marion (1-3)
9. Siloam Springs (2-2)
10. El Dorado (1-3)
11. Sheridan (2-2)
12. Pine Bluff (1-3)
13. Sylvan Hills (1-3)
14. Mountain Home (0-4)
15. Jacksonville (1-3)
16. LR Hall (2-2)

HOOTENS.COM GAME OF THE WEEK
No. 6 West Memphis at No. 4 Searcy
West Memphis rolled Searcy 56-21 last season. Searcy is 4-0 for the fourth straight season following last week's 49-14 win at Jacksonville. The Lions led 35-0 at halftime, with Johnson Guthrie running for a pair of scores and Bryce Dixon tallying a pair of TDs. Eight Lions caught passes at Jacksonville and junior playmaker Marlon Crockett returned a kickoff 90 yards for a TD.
West Memphis erased a 17-0 second-quarter deficit in a 41-40 win over county rival Marion. The Blue Devils got within one point on senior QB Owens McConnell's third TD pass on fourth down in overtime and he fired the game-winning two-point conversion on a tackle screen. McConnell completed 16 of 32 passes for 300 yards and three scores against Marion. 

LAST WEEK
Hootens.com last week correctly picked six out of eight games (75 percent) of games involving Class 6A teams. For the season, Hootens.com has correctly picked 42 out of 53 games (79 percent) of games involving Class 6A teams.

WEEK 5 PREDICTIONS (favored teams in CAPS followed by point spread)
6A EAST
WEST MEMPHIS (7) at Searcy: See Hootens.com Game of the Week.
Jacksonville at JONESBORO (24): Jonesboro juked Jacksonville 40-0 last fall. Jacksonville surrendered 319 yards in last week's 49-14 loss to Searcy. Jonesboro racked up 500 yards of offense (306 rushing) a week ago in a 32-7 victory over Mountain Home. Senior Arkansas commit Jashaud Stewart stacked 12 tackles, including two for losses with a sack. 
MARION (1) at Sylvan Hills: Marion won last season's regular-season game 26-7, but Sylvan Hills eliminated Marion in the playoff quarterfinals with a 17-14 win last November. Sylvan Hills lost 14-7 last week at Pine Bluff, not scoring until there were six minutes left in regulation. Marion led 20-6 a week ago, but lost 41-40 in overtime at West Memphis. Caleb Katt hauled in a pair of TD passes for Marion.
PINE BLUFF (7) at Mountain Home: Pine Bluff mauled Mountain Home 35-9 last October. Mountain Home earned a 7-6 first-quarter lead in last week's 32-7 defeat at Jonesboro when Tatem Beshears returned an interception 30 yards for a TD, but the Bomber offense managed just 107 yards. Pine Bluff got TDs last week from Elisha Taylor and Kentrell Murry in a 14-7 victory over Sylvan Hills. 

6A WEST
BENTON (7) at Siloam Springs: Benton won this game 55-14 last season. Siloam Springs notched a key win last week for playoff positioning in a 28-27 victory at Sheridan. The Panthers took the lead with 2:19 remaining on a 1-yard TD run by senior QB Taylor Pool. Benton earned its first win of the season last week, outlasting Russellville 36-31. Benton running back Casey Johnson scored the game-winning TD from 1 yard out. 
El Dorado at GREENWOOD (21): Greenwood beat El Dorado 44-27 in 2018. El Dorado QB Eli Shepherd completed 20 of 26 passes for 285 yards and two TDs in last week's 40-21 loss to Lake Hamilton. Greenwood senior QB Jace Presley accounted for five TDs in last week's 42-0 win at LR Hall. Junior running back Hunter Wilkinson added a rushing score.
LR Hall at LAKE HAMILTON (27): Lake Hamilton won this game 42-6 last October. Hall trailed Greenwood 35-0 last week at halftime of a 42-0 loss. Lake Hamilton never trailed in last week's 40-21 victory at El Dorado. The Wolves, who led 20-7 at halftime, got two TDs from Owen Miller and one from Tevin Woodley. 
Sheridan at RUSSELLVILLE (4): Russellville won this game 21-0 last fall. This is a key game for playoff positioning with each team 0-1 in league play and having dropped close games a week ago. Sheridan led Siloam Springs until late in the fourth quarter in a one-point defeat. The Yellowjackets took a fourth-quarter lead with 6:45 in regulation when Peyton Edwards ran 30 yards for a TD. Russellville earned a one-point lead late in the third quarter last week in a 36-31 loss at Benton, but three turnovers ultimately did in the Cyclones.