Class 7A Week 5 Rankings, Notes & Picks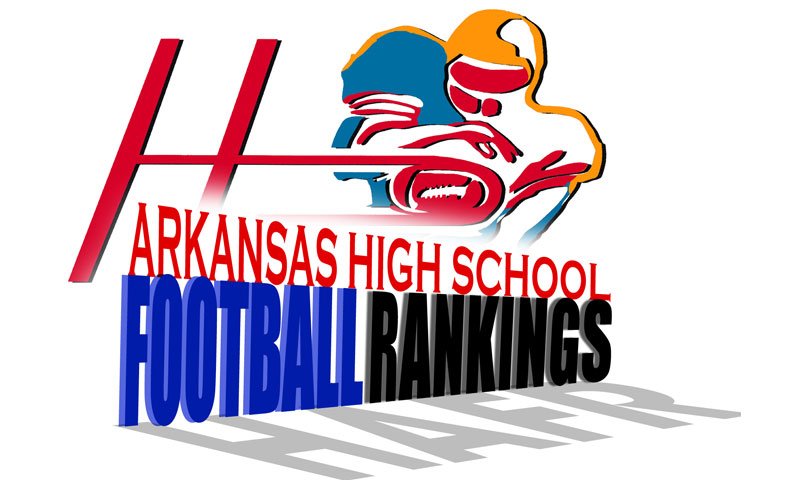 Hootens.com Rankings
Class 7A, Week 5, 2019
Copyright Hooten Publishing, Inc.

1. Bryant (4-0)
2. Bentonville (4-0)
3. North LR (2-2)
4. Har-Ber (2-2)
5. Conway (3-1)
6. FS Northside (2-2)
7. Bentonville West (2-2)
8. Fayetteville (1-3)
9. LR Central (3-1)
10. LR Catholic (3-1)
11. Cabot (3-1)
12. Van Buren (3-1)
13. Springdale (3-1)
14. FS Southside (1-3)
15. Rogers (0-4)
16. Heritage (0-4)

HOOTENS.COM GAME OF THE WEEK
No. 5 Conway at No. 3 North LR.
North LR returns three key players (QB, WR and TE) from suspension this week but will be  without its top two offensive threats, Coach Jamie Mitchell says. Senior all-state running back Brandon Thomas returned from a July 4 fireworks hand injury last week only to go down (hyperextended knee) midway through the second quarter. Thomas carried nine times for 138 yards before the injury. Junior running back Fred O'Donnell (high-ankle sprain) is "highly unlikely" to play Friday, the coach says. "We really seem to be snakebite this year." North LR's non-conference opponents (all out-of-state teams) are a combined 14-3 so far. North LR (2-2) beat Tulsa Washington in the season-opener and topped LR Central 35-21 last week.
Conway's only loss was Week 1 at No. 2 ranked Bentonville 17-10. The Wampus Cats have topped Class 6A's Jonesboro and El Dorado before beginning league play last Friday with a 42-21 win over FS Southside. Conway asks for maximum effort on fewer plays with seven rotating defensive linemen. Linebacker Reed Hughes, son of LB coach Greg Hughes, leads the Wampus Cats with 12.5 tackles weekly and six TFLs this season. Diminutive sophomore RB Manny Smith (5-5, 150), a fan favorite and Conway's top rusher, gains 115 yards per game. "I'm really glad he's on our team and we're not trying to tackle him," Fimple says.
"This is best Conway team I've seen (in 5 years at North LR)," Mitchell says. "They're deep. They don't have any stars, but they've got a bunch of good football players."

LAST WEEK
hootens.com correctly predicted 6 of 8 winners in games involving Class 7A teams. For the season, hootens.com has correctly predicted 36 of 43 winners (84 percent) in Class 7A.

7A CENTRAL
Conway at NORTH LR (1): Game of the Week.
LR Catholic at BRYANT (28): Bryant remains untested. LR Catholic's defense playing well, edged previously-undefeated Cabot 28-26 last Friday.
FS Southside at CABOT (13): Cabot looks to rally from last week's 28-26 loss to LR Catholic against struggling FS Southside. Southside has scored just 16 points per game in its three losses, won only at hapless Heritage 35-7.
LR Central at FS NORTHSIDE (3): Could be close. Northside just got mercy ruled by Bryant and LR Central's OL winning more battles than previous seasons.

7A WEST
Van Buren at BENTONVILLE (13): Bentonville in the driver's seat of the West conference, playing stellar, speedy defense. Upstart Van Buren rolled Rogers 52-13 last week and likely headed to the playoffs, perhaps hosting a first-round game on Nov. 15. Van Buren senior QB Gary Phillips accounted for 331 yards (9-of-12 passing for 222 yards) last week. 
Rogers at FAYETTEVILLE (35): Fayetteville's three-game skid ends with receivers running wild and free all night on winless a near defenseless Rogers team (allows 51.2 PPG) that has played a lot of man coverage
HAR-BER (35) at Heritage: Har-Ber lost to league leader Bentonville 35-21 last Friday, hammers out its frustration at Heritage. It will be Heritage's 48th loss in the past 50 games.
BENTONVILLE WEST (7) at Springdale: West covered last week's 3-point spread, winning at Fayetteville 35-17. West's offensive line should have its way against a struggling Springdale defense.