Class 7A Week 6 Rankings, Notes & Picks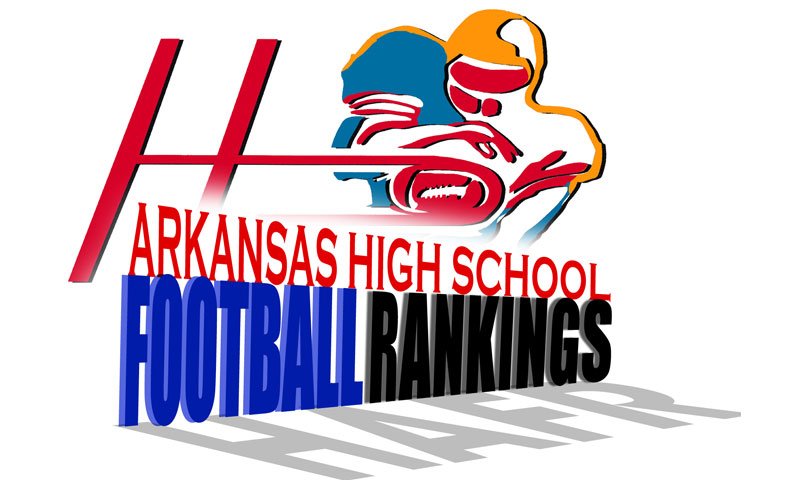 Hootens.com Rankings
Class 7A, Week 6, 2018
Copyright Hooten Publishing, Inc.
1. North LR (5-0)
2. Fayetteville (4-1)
3. Bryant (4-1)
4. Conway (4-1)
5. Bentonville West (2-3)
6. FS Northside (4-1)
7. Springdale (4-1)
8. Bentonville (2-3)
9. LR Catholic (4-1)
10. FS Southside (3-2)
11. Cabot (2-3)
12. Springdale Har-Ber (3-2)
13. Van Buren (2-3)
14. LR Central (1-3)
15. Rogers (1-3)
16. Rogers Heritage (0-5)

HOOTENS.COM GAME OF THE WEEK
No. 4 Conway at No. 11 Cabot
Conway got only nine snaps in the second half of last week's 35-14 loss to North LR. Conway rushed for just 67 yards but kept last week's game close with two big pass plays (similar to Bentonville in last year's title game against North LR) in the first half.
Cabot coach Mike Malham has been stuck on 299 wins at the school for almost a month. Cabot struggles defensively, allowed 503 yards in last Friday's 30-24 loss at FS Southside. A week earlier, LR Catholic passed to the end zone in the final seconds to beat Cabot.
Conway's offense likely runs over Cabot, too, and vice-versa. Conway allowed 419 yards rushing last Friday and its interior defense will again be challenged by Cabot's Dead T attack. If Cabot eliminates turnovers, this could be close, but new Conway coach Keith Fimple has schemed Cabot's offense well in the past. Cabot completed one of five passes for 1 yard last week.

LAST WEEK
hootens.com correctly predicted all 8 winners games involving Class 7A teams. For the season, hootens.com is 37-17 (69 percent) predicting 7A games.

WEEK 6 PREDICTIONS (favored team in CAPS followed by point spread)
7A CENTRAL
Conway at CABOT (1): Game of the Week.
LR Central at BRYANT (28): Bryant popped previously-undefeated LR Catholic by 21 last Friday and might not be tested, again, until the final two weeks of the regular season against North LR and Conway. Bryant has beat LR Central by an average score of 34-18 the past three seasons under Coach Buck James. LR Central, mercy-ruled at FS Northside last week, beat No. 16 Rogers Heritage (43-15) Week 2 for its lone victory. Opposing coaches say LR Central plays hard, has three huge linemen and good skill players on offense, including sophomore QB Lawson Gunn.
LR Catholic at FS NORTHSIDE (7): Three FS Northside starters return after not playing in last week's mercy-rule win over LR Central. FS Northside safety Greg Washington, tight end Colt Ferguson and outside linebacker Conley Bone are expected back. FS Northside coach Mike Falleur is concerned about Catholic's "unconventional defense" and all-state running back Samy Johnson "who makes defenders miss. You're not going to stop him, you just try to contain him." Northside sophomore punter Dagan Moore averages 41.1 yards per punt. No. 3 ranked Bryant gave LR Catholic its first loss last Friday, 59-28.
FS Southside at NORTH LR (35): Southside rolled up 503 yards in last week's 30-24 win over Cabot. Southside senior QB Taye Gatewood completed 59 percent of his passes last week while accounting for 376 total yards. NLR's defense allowed Conway only nine snaps in the second half of last week's 35-14 win at Conway.  North LR junior Brandon Thomas carried 24 times for 218 yards while senior Oscar Adaway carried 19 times for 144 yards, had two catches for 42 yards and a 26-yard punt return.

7A WEST
BENTONVILLE (42) at Rogers Heritage: Bentonville rushed for 300 yards in last week's 44-0 win over Van Buren. Bentonville, which plays host to Fayetteville next Friday, hammered Heritage 70-0 last season.
Van Buren at FAYETTEVILLE (35): Van Buren trailed just 10-0 at halftime last week at Bentonville and finished with 250 yards offense. Fayetteville backup QB Hank Gibbs passed for 260 yards and four TDs in the first half of last week's 52-28 win at Rogers. Fayetteville standout QB Darius Bowers and starting senior receiver Barrett Adams could return from injury for next week's big game at Bentonville. 
Rogers at BENTONVILLE WEST (35): Rogers, coming off a 52-28 homecoming loss, will struggle to stop the Bentonville West offense all night. Bentonville West trailed 13-0 early last week but dominated the final 35 minutes for a 35-22 win over Springdale.
Springdale Har-Ber AT SPRINGDALE (9): Springdale beats Har-Ber for the first time since 2006. Springdale led 13-0 early last week but Bentonville West dominated down the stretch for a 35-22 win. Springdale has a plus-3 turnover margin this season. Har-Ber rushes for 157 of its 300 yards weekly but senior Max Pena (452 yards rushing thru five games) is not expected to play due to an injury last Friday. Har-Ber won its third game of the season last week, pulling away from hapless Heritage for a 31-16 victory. Springdale offensive lineman Jacob Sisomphou (5-8, 200), a three-year starter, returns from injury this week.