Class 2A Week 6 Rankings, Notes & Picks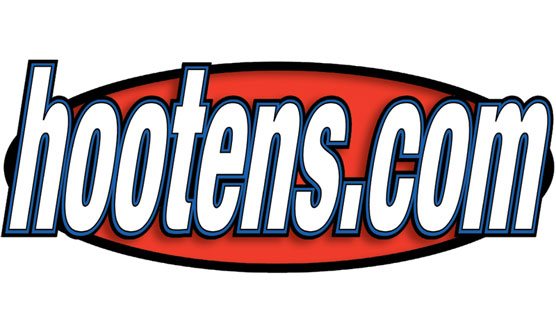 Hootens.com Rankings
Class 2A, Week 6, 2017
Copyright Hooten Publishing, Inc.

1. Mount Ida (5-0)
2. Rison (5-0)
3. C. Harmony Grove (2-3)
4. McCrory (4-1)
5. Bearden (3-2)
6. Hampton (3-2)
7. Hector (4-1)
8. Conway Christian (4-1)
9. Des Arc (2-2)
10. Danville (5-1)
11. Foreman (4-0)
12. Earle (4-1)
13. Hazen (3-2)
14. Parkers Chapel (4-1)
15. Mountainburg (4-1)
16. Hackett (3-1)
17. Strong (3-2)
18. Marked Tree (3-2)
19. E. Poinsett County (4-1)
20. Palestine-Wheatley (3-1)
21. Salem (3-2)
22. Magnet Cove (2-3)
23. Mountain Pine (4-1)
24. Poyen (0-5)
25. England (2-3)
26. Cross County (2-3)
27. Mineral Springs (0-5)
28. Quitman (2-3)
29. Carlisle (1-3)
30. Lavaca (1-4)
31. Magazine (3-2)
32. Cutter M. Star (2-3)
33. Spring Hill (2-3)
34. J.C. Westside (2-2)
35. Lafayette County (1-4)
36. Clarendon (1-4)
37. Bigelow (1-4)
38. Murfreesboro (0-5)
39. Dierks (0-5)
40. Marvell (0-4)
41. Woodlawn (1-4)
42. Brinkley (0-5)
43. Decatur (0-4)
44. W. Yell County (1-3)
45. Midland (1-4)
46. Rector (0-3)
47. Hermitage (0-9)

GAME OF THE WEEK
No. 5 Bearden at No. 14 Parkers Chapel
Bearden enjoyed an idle Friday night (received forfeit from Hermitage) last week when up to six Bears would have missed the game due to injuries. Two of Bearden's top defenders (hand injuries) could return this week. When fully healthy Week 1, Bearden trailed Class 3A (and current No. 2) Junction City 34-26 in the third quarter. In its last outing two weeks ago, Bearden managed 144 yards in a 40-point loss at Rison with all-state quarterback Tyler Berry running for 112 yards but losing 32 yards in sacks. No. 14 Parkers Chapel has lost only to Hampton. Sophomore QB Caleb Jacobs triggers a balanced attack. Jacobs completed seven of 15 passes last week for 199 yards, and he ran for another 52 yards in a blowout of Woodlawn. Senior RB Ryan Simpson and sophomore Dakorien Morris combined for 143 rushing yards.

TV SHOW
Hooten's Arkansas Football airs 10:30 a.m. Saturdays on KATV (ABC Little Rock) Ch. 7, covering the Razorbacks, high school teams and players to watch. This week's Air Guard Scholar Athlete of the Week is Bismarck junior Dylan Clayton.

LAST WEEK
Hootens.com correctly picked 18 of 23 games (78 percent) involving Class 2A teams. For the year, hootens.com is 121-31 (80 percent).

WEEK 6 PREDICTIONS (favored team in CAPS followed by point spread)
3-2A
E. Poinsett County at DES ARC (15): A year ago, EPC pushed 6-2A member Des Arc with a hardened defense, but DA prevailed 12-6. A repeat is not likely this week with Des Arc sophomore linebacker Will Kearby (51 tackles) and junior LB Zeke Tacker (two FFs, one FR) leading a rested defense after an open week. EPC ran the football 45 times last week for 394 yards and five TDs in a 38-0 shutout of Midland.
EARLE (42) at Rector: Last week, Earle blocked a punt and recovered it at the Marked Tree 2-yard line, returned a kickoff, an interception and two fumbles for TDs in a 61-6 mauling of Marked Tree. Earle senior QB Gerry Bohanon completed eight of 15 passes for 108 yards and two TDs with no interceptions. Senior WR Tavarius Thomas caught five passes for 80 yards and two TDs.
Midland at MARKED TREE (28): Marked Tree bounces back from a 55-point loss at Earle in which it had 5 more yards of total offense but could not overcome Earle's big plays on defense and special teams. MT senior tailback Paul Coleman carried 17 times for 104 yards and a TD at Earle. Midland trailed EPC 8-0 at halftime last week, but the Mustangs lack the physical strength and execution to finish games.
Cross County at SALEM (2): After opening losses to current Class 4A No. 13 Southside Batesville and No. 37 Harrisburg and Class 3A No. 17 Barton, Cross County feels better after running roughshod over Midland and Clarendon for a combined 670 yards the past two weeks. CC senior LB Trevor VanHouten averages 10 tackles per game. Cross County won this matchup 20-12 a year ago.

4-2A
Magazine at DANVILLE (29): No. 10 Danville must avoid looking ahead to Hackett next week. Junior Quentin Tolbert carried 11 times last week for 211 yards and two TDs in a 31-point blowout of J.C. Westside behind junior lineman Jarrique Hinton (95 percent grade). Junior LB Tyler Phomsithi paced Danville with eight tackles and an interception. Magazine players and staff feel better after their best performance so far, limiting Decatur to 50 total yards with 11 TFL, five sacks, two FRs and an INT. Magazine amassed 276 yards by halftime with sophomore Xeng Yang carrying six times Friday night for 120 yards. A year ago, Danville manhandled Magazine 55-0.
Decatur at HACKETT (34): Hackett must avoid looking ahead to Danville next week. Hackett held WYC to 63 yards last week in a 32-0 victory behind senior Trevon Blanton's six tackles. Junior wingback Pacey McBride returned the opening kickoff 76 yards for a TD and caught a TD pass from junior QB Brady Hester, who also ran for a TD.
JC Westside at MOUNTAINBURG (27): No. 15 Mountainburg topped Hackett Week 2 and has avoided an upset loss since. Mountainburg, barring an upset loss, could earn a share of its first league title in school history, if Hackett can knock off league-leading Danville next week.
Western Yell County at LAVACA (18): Lavaca junior QB Tyler Armistead, senior RB Ryan Dockery and junior G/MLB Trevon Moore have been steady performers, but the Golden Arrows have averaged three turnovers a game while allowing too many big plays on defense.

5-2A
CONWAY CHRISTIAN (10) at England: Conway Christian senior RB Luke Gates (ankle) is possible this week after missing last week's 31-30 loss to Hector and most of CC's win Week 4 over Poyen. CC junior QB Jacob Wood continued his torrid pace last week by completing 14 of 19 (74 percent) passes for 212 yards and a TD. Wood ran for another 109 yards and three TDs. England rebounded from its Week 4 loss to Magnet Cove to bomb Bigelow 47-14. England senior slotback Darrius Clarkson averages 180 total yards per game.
Bigelow at HECTOR (33): No. 7 Hector's experience in a close game (36-28 loss Week 2 to Bearden) and execution in the clutch last week (two-point conversion in fourth quarter) proved vital when senior QB Jadon Graham rallied the Wildcats past Conway Christian 31-30. Graham passed 34 yards to junior RB Brenden Landrum in the fourth quarter for the tying TD. Graham, who is Hector's career leader in receptions and yardage, has flourished this fall at QB. Graham accounted for 229 yards and four TDs at Conway Christian.
MAGNET COVE (2) at Quitman: MC fans manufactured much motivation last week, and their Panthers pulled away in the second half for a 27-7 win over arch rival Poyen. Magnet Cove has won two straight games by averaging 7 yards per rushing attempt against England and Poyen. Junior Eli Dawson paces MC with 477 yards (9.4 ypc), and senior (Cutter M. Star transfer) James Butler has 443 yards and a TD. Quitman senior QB Donovan Foley passed for 314 yards and four TDs last week in a 30-point domination of Cutter M. Star. Junior Isaac Clemmons (6-2, 180) hauled in five of those passes for 91 yards and two TDs. Foley has completed 54 percent of his passes this fall for 1,211 yards and 12 TDs with seven INTs.
Cutter M Star at POYEN (6): Poyen led rival Magnet Cove 7-6 at halftime last week but failed to answer a Magnet Cove TD in the third quarter when it dropped a probable TD pass. Poyen junior QB Jacob Farmer, senior RB Max Nanneman and 6-6 WR Michael Goodman create matchup problems for CMS, which imploded last week in a 48-18 homecoming loss to Quitman. Nanneman averages 6.5 ypc and 12 yards per reception. Farmer has completed 57 percent of his passes for 1,169 yards and six TDs.

6-2A
E. Poinsett County at DES ARC (15): A year ago, 3-2A member EPC pushed Des Arc with a hardened defense, but DA prevailed 12-6. A repeat is not likely this week with Des Arc sophomore linebacker Will Kearby (51 tackles) and junior LB Zeke Tacker (two FFs, one FR) leading a rested defense after an open week. EPC ran the football 45 times last week for 394 yards and five TDs in a 38-0 shutout of Midland.
Brinkley at MCCRORY (35): No. 4 McCrory fed P-W a steady diet of senior RB Devin Taylor last week, handing off to Taylor 22 times for 231 yards and three TDs. Taylor added eight tackles and two interceptions at linebacker. In his first start at QB, junior T.J. Alford delivered 168 yards and two TDs on 21 rushing attempts.
HAZEN (6) at Carlisle: Nine Hornets carried the football last week for a combined 304 yards in Hazen's 55-0 blanking of Brinkley. Senior LB Luke VanHouten, who missed the Week 4 win at McCrory, recorded a team-high 10 tackles. Injuries, turnovers and drive-killing mistakes land Carlisle at 1-3 this fall after the Bison buried Marvell 42-0 last week. A year ago, Carlisle ended Hazen's two-year winning streak in the series last year with a 36-8 victory. Hazen hammered Carlisle 51-20 in 2015 and 38-0 in 2014 after Carlisle blew out Hazen late in the 2013 game, 40-12. Hazen beat Carlisle 16-14 in 2012 when the teams shared the 6-2A title. In 2009, Hazen beat Carlisle 26-18 in three overtimes to claim its first conference title since 1985. Carlisle has dominated this series, winning 23 times since 1988.
PALESTINE-WHEATLEY (42) at Marvell: P-W trailed McCrory 30-0 at halftime last week and gave up more than 400 yards rushing in a 36-16 loss.
CLARENDON is open.

7-2A
MOUNT IDA (41) at Spring Hill: Top-ranked Mount Ida limited Murfreesboro to 7 rushing yards last week in a 48-0 win. Mount Ida scored TDs on six of its seven first-half possessions, needing 23 plays to cover 370 yards on those drives. Eleven MI Lions carried the football last week for a combined 356 yards.
FOREMAN (21) at Lafayette County: Foreman's No. 11 Gators cannot surface, yet, with their Week 7 showdown at No. 1 Mount Ida lurking. Foreman junior QB Kyren Batey triggers a Flexbone offense that averages 344 rushing yards and 47 points per game. Foreman's previous four opponents are a combined 6-14.
MOUNTAIN PINE (2) at Murfreesboro: No. 23 Mountain Pine (4-1) is brimming with confidence after outscoring Mineral Springs 40-38 last week, while Murfreesboro generated 97 yards and no points against Mount Ida. Lake Hamilton transfer Dafavioun Haywood has topped 700 yards (10 ypc) this fall for Mountain Pine, running behind senior G/LB and tackle leader, Carter Chapman. MP sophomore QB Collin Smith averages 9 yards per carry.
MINERAL SPRINGS (5) at Dierks: Two winless teams. Mineral Springs lost 40-38 last week at Mountain Pine, while Dierks rides a seven-game losing skid dating to Week 10 2016. Dierks averages 10 ppg, while allowing 44 ppg.

8-2A
BEARDEN (12) at Parkers Chapel: See 2A Game of the Week.
C HARMONY GROVE (38) at Woodlawn: No. 3 Camden Harmony Grove opened 2017 with consecutive losses to current Class 3A No. 11 Smackover, No. 1 Prescott and No. 6 Glen Rose. Those teams are a combined 12-3. Last week, Harmony Grove held Hampton to 150 yards and turned four turnovers into four TDs. Junior Tristan Tate forced two fumbles on kickoff coverage. Harmony Grove junior QB Gannon Bearden and senior slotback Jace Garcia topped 100 rushing yards, while senior RB Jordan Hicks hit 90 yards.
HAMPTON (6) at Strong: No. 6 Hampton led Camden Harmony Grove 14-13 late in the second quarter last week before turnovers led to four Harmony Grove TDs in the last four minutes of the first half. Hampton eventually lost 53-14. Strong stacked nine defenders near the line of scrimmage in a 31-8 loss to Rison. The Bulldogs held Rison to 5 yards per carry, but they possessed the football just 16 minutes and ran just 30 plays. Senior RB Dez Newton bolted 79 yards for Strong's only TD.
RISON is open.