Class 3A Week 6 Rankings, Notes & Picks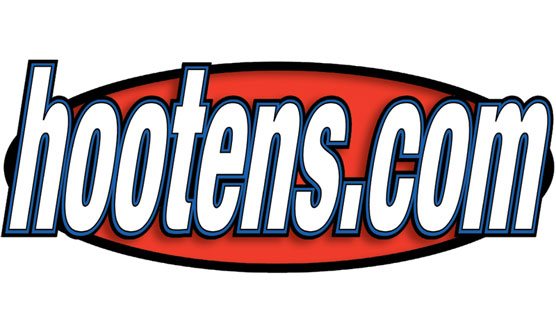 Hootens.com Rankings
Class 3A, Week 6, 2017
Copyright Hooten Publishing, Inc.

1. Prescott (5-0)
2. Junction City (5-0)
3. Charleston (5-0)
4. Clinton (5-0)
5. Rivercrest (4-1)
6. Glen Rose (4-1)
7. Mayflower (5-0)
8. Newport (4-1)
9. Osceola (4-1)
10. Jessieville (3-2)
11. Smackover (3-2)
12. Melbourne (5-0)
13. Hoxie (3-2)
14. Fordyce (3-2)
15. Greenland (3-2)
16. McGehee (3-2)
17. Barton (4-1)
18. Atkins (4-1)
19. Bald Knob (2-3)
20. Elkins (4-1)
21. Harding Academy (2-3)
22. Piggott (3-2)
23. H. Grove Haskell (3-2)
24. Fouke (3-2)
25. Centerpoint (4-1)
26. Cedar Ridge (3-2)
27. Lamar (2-3)
28. Paris (2-3)
29. Horatio (3-2)
30. Walnut Ridge (2-3)
31. Mansfield (1-4)
32. Gurdon (2-3)
33. Perryville (4-1)
34. Episcopal (1-4)
35. Manila (1-4)
36. Rose Bud (4-1)
37. Marshall (0-5)
38. Lake Village (2-3)
39. Drew Central (2-3)
40. Green Forest (2-3)
41. Bismarck (2-3)
42. Mountain View (0-5)
43. Genoa Central (1-4)
44. Cedarville (1-4)
45. Yellville-Summit (1-4)
46. Corning (0-5)
47. Marianna (0-5)
48. Two Rivers (0-5)

HOOTENS.COM GAME OF THE WEEK
No. 12 Melbourne at No. 4 Clinton
Undefeated teams meet with the 1-3A title likely on the line. Clinton wins by 27 points weekly, allowing just six points per outing. Melbourne wins by 24 weekly, tallying 42 points per Friday. Clinton boasts three rushers with more than 212 yards this year. Clinton held Green Forest to 37 yards rushing (1.2 yards per carry) in last week's 35-7 road win, but Melbourne's balanced offensive attack (average 23 passes and 23 runs per week) could keep Clinton off balance. Clinton won last year's game at Melbourne 45-13. Watch for talented Melbourne skill players Alex Bray (29 catches for 516 yards and three touchdowns) and Andrew Pitts (23 catches for 335 yards and four TDs) to test Clinton's dynamic defensive backs Charlie Sowell (three interceptions in 2017), and Ethen Drake (two INTs and a fumble recovery).

LAST WEEK
Hootens.com correctly picked 21 of 24 games (88 percent) involving Class 3A teams. For the season, hootens.com has correctly predicted 138 of 178 games (78 percent).

TV LAND
Hooten's Arkansas Football airs 10:30 a.m. Saturdays on KATV (ABC Little Rock) Ch. 7, covering the Razorbacks, high school teams and players to watch. Bismarck's Dylan Clayton receives the prestigious Arkansas Air Guard Scholar Athlete of the Week award on this Saturday's show.

WEEK 6 PREDICTIONS (favored team in CAPS followed by point spread)
1-3A
Melbourne at CLINTON (10): See Game of the Week.
ELKINS (20) at Marshall: Elkins rushed for a season-best 203 yards in last week's 38-6 win over Mountain View. The Elks average 219 yards passing 140 rushing. Marshall carries a 13-game losing skid, losing by 17 points weekly. Elkins won at Marshall 44-24 in 2016.
GREENLAND (7) at Mountain View: Greenland lost to Yellville-Summit last week for the first time since 2011. The Pirates are 0-2 in league play for the second consecutive season. Mountain View, held to a season-low 170 yards in last week's 38-6 loss, looks to end a 7-game losing skid dating back to last October.
Green Forest at YELLVILLE-SUMMIT (2): Yellville-Summit racked up a season-high 345 yards to beat Greenland 47-18 last week. It was the Panthers first conference victory against a team other than Marshall since 2012. Senior QB Tyler Ramey passed for 89 yards and two TDs and Brock Vigna sprinted for 165 yards and two scores. Green Forest senior QB Matt Owens connected on 10 of 17 passes for 117 yards (season highs) in last week's 35-7 loss to Clinton.

2-3A
Rose Bud at MAYFLOWER (21): Winner improves to 3-0 in league play. Rose Bud has already matched the school record of four wins in a season. Junior running back Dalton Hall leads Rose Bud with 623 yards and 12 TDs. "He runs incredibly violently," Coach Chris Norton says. Mayflower gains 10 yards per rush this season and rides a five-game win streak for the first time since 2014. Mayflower senior QB Sean Harris completed 10 of 20 passes for 161 yards in last week's 54-14 blowout at Bald Knob. Harris tossed to classmate Meshach Cole seven times for 143 yards.
Cedar Ridge at HARDING ACADEMY (7): Harding Academy, 0-2 in league play for the first time since 2003, looks to end a three-game losing skid. Cedar Ridge, 2-0 in the 2-3A for the second year in a row, recorded its first shutout since 2010 last week at Marianna (38-0). Harding Academy cut down Cedar Ridge 26-7 last year.
BALD KNOB (20) at Episcopal: Episcopal won its season opener over Drew Central (42-28) but lost the past four Fridays. Bald Knob managed just 154 yards (a season low) in last week's 54-14 loss to Mayflower. Expect Bald Knob's line to create more opportunities at Episcopal. The Bulldogs eviscerated Episcopal 57-8 in 2016.
Marianna at BARTON (27): Barton rallied past Harding Academy 58-41 last week, outscoring the Wildcats 44-3 the final 13 minutes. Barton senior Wanya Wilkins accounted for four TDs a week ago, including a 40-yard interception return. Marianna has lost eight straight after being shut out last week for the first time since 2013.

3-3A
NEWPORT (14) at Piggott: Newport led 42-0 by halftime last week at Walnut Ridge. Senior playmaker Tyrdrell Friar ran seven times for 168 yards and four TDs, adding a 21-yard fumble return for a score. Newport's talented linebacking corps leads its speedy defense, allowing 13 points per game. Piggott surrendered 266 rushing yards in last week's 48-6 loss to Rivercrest. Piggott scored on a long pass play in last season's 7-6 loss at Newport. Otherwise, the Mohawks didn't cross midfield.
Hoxie at RIVERCREST (7): These teams have won or shared every 3-3A title since 2013 and the winner this week remains unbeatean in league play. Hoxie led Manila 48-6 at halftime last week, limiting the Lions to 217 yards in a 55-18 rout. Rivercrest pounded Piggott last Friday behind sophomore J.D. Winda's 110 yards rushing and two TDs while Jamyka Franks recorded a sack and an interception. Rivercrest rolled at Hoxie 54-27 a year ago.
OSCEOLA (17) at Walnut Ridge: Osceola allows 18 points per game and owns a four-game win streak, its longest since winning six straight in 2014. D.J. Flie and Jariq Scales each accounted for three TDs in last week's 51-6 win over Corning. Walnut Ridge junior Drew Brewer ran 37 yards for a TD in the Bobcats 49-6 loss to Newport.
Corning at MANILA (10): Loser likely misses the playoffs. Layne Sims, Cameron Wilson and Logan Hamilton scored TDs in Manila's 55-18 loss at Hoxie last week. Corning managed just 190 yards of offense in last week's 51-6 loss at Osceola.

4-3A
CHARLESTON (24) at Two Rivers: Charleston remains unbeaten despite playing without seven two-way starters the past two Fridays. Charleston erased a 20-6 halftime deficit last week to win at Paris, 29-26. Two Rivers looks to end a 22-game losing streak, including 15 consecutive league games.
ATKINS (3) at Paris: Paris held undefeated Charleston to a season-low 206 yards in a 29-26 loss last week. Atkins rides a four-game winning streak since losing its season opener at Class 4A Dover 24-22. Comparing scores: Paris won Week 1 at Yellville-Summit 46-14. Atkins won at home Week 3 over Yellville-Summit 45-22.
Lamar at PERRYVILLE (2): Perryville has won three straight, allowing less than three points in each game. Perryville's only loss is to undefeated Mayflower. Lamar's rushing attack (281 yards per week) keeps this one close.
Cedarville at MANSFIELD (3): Loser slumps to 0-3 in league play. Mansfield seeks its first playoff appearance since 2011. The Tigers surrendered Lamar's season-high rushing yards (463 yards) in a 46-21 loss last Friday. Cedarville allowed Perryville a season-best 417 yards in a 34-18 loss last week. Cedarville's Tate LaRue handles 106 carries for 430 yards and four TDs, while Isaiah Lawson has run 58 times for 440 yards and three scores in 2017.

5-3A
GLEN ROSE (21) at Bismarck: Glen Rose, 14-2 since 2015 in the 5-3A, jumped Jessieville 42-14 last Friday. Glen Rose sophomore QB J.T. Towers has been working out but not yet cleared following a car accident in the spring. Glen Rose's offensive line "has really made a difference," Coach Mark Kehner says. H. Grove Haskell bottled Bismarck to -12 yards rushing in last week's 42-7 win.
Jessieville at H. GROVE HASKELL (3): Jessieville totaled a season-low 115 yards in last week's blowout loss at Glen Rose. Meanwhile, H. Grove Haskell produced its most points (42), yards (396), turnovers forced (5) and sacks (5) in a 42-7 win over Bismarck. Jessieville slipped H. Grove Haskell 29-26 last year.
CENTERPOINT (4) at Gurdon: Centerpoint rolled up 407 yards last week in a 28-14 win over Horatio. Junior Blake Crawford ran for 192 yards and two TDs against Horatio. Centerpoint's lone loss this fall came at Prescott 53-0. Gurdon lost to Prescott 48-0 last week. It was Gurdon's first shutout loss since a 56-0 whipping last year at Centerpoint.
Horatio at PRESCOTT (28): Prescott (46 tackles for loss, nine sacks) hasn't allowed a point in 10 quarters. Horatio completes 51 percent of its passes, scores 21 points weekly. Prescott has won three straight against Horatio, including 35-14 last year. Prescott records its 24th straight league win, and 21st consecutive win overall to set up a Week 7 showdown at Glen Rose.

6-3A
Lake Village at FORDYCE (17): Fordyce has won three straight after losses to Class 2A teams Rison and Hampton to start the season. Fordyce erased a 22-6 halftime deficit last week to rally past Fouke 26-22. Fordyce freshmen Jaheim Brown (107 yards passing and a TD) and Quartey Shelton (151 total yards) lifted the Redbugs. Lake Village lost at home to Smackover 12-8 last week. The Beavers led 8-6 at halftime. Lake Village senior QB Aarion Kilgore scored on a 1-yard run and connected with Ashton Norman for a two-point conversion.
Fouke at JUNCTION CITY (24): Fouke led Fordyce 22-6 at halftime last week but finished with just 61 yards rushing (2.1 YPC) in a 26-22 loss. Junction City allowed Genoa Central's Flexbone attack 189 yards rushing (4.2 YPC) last week. Junction City scores three QB sacks weekly and has forced 12 turnovers in 2017. Junction City posted season-best passing totals the past three weeks, including 192 yards at Genoa.
SMACKOVER (10) at Drew Central: Smackover outlasted Lake Village 12-8 last week thanks to Dexter Crockett's game-winning 24-yard TD run in the third quarter and his game-sealing interception in the fourth. Smackover allowed Lake Village just 159 yards. Drew Central has lost 15 straight 5-3A games, dating to September 2015.
Genoa Central at MCGEHEE (17): Genoa senior back Kole Allen rushes for 99 yards weekly (6 YPC). McGehee's losses were at Class 4A Crossett (22-20) and at Junction City (64-38). McGehee has won all five meetings against Genoa Central by an average score of 40-12.