Class 4A Week 6 Rankings, Notes & Picks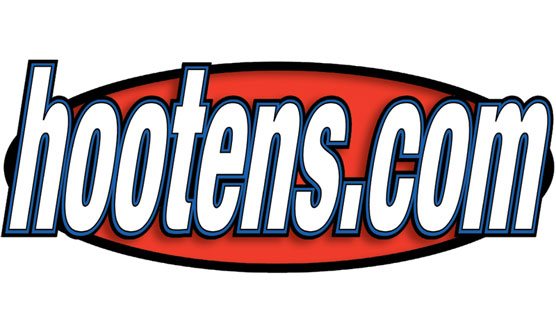 Hootens.com Rankings
Class 4A, Week 6, 2017
Copyright Hooten Publishing, Inc.

1. Warren (4-1)
2. Pea Ridge (5-0)
3. Joe T. Robinson (5-0)
4. Arkadelphia (4-1)
5. Prairie Grove (5-0)
6. Ashdown (5-0)
7. Dardanelle (4-1)
8. Shiloh Christian (4-1)
9. Trumann (5-0)
10. Booneville (4-1)
11. Hamburg (3-2)
12. Nashville (3-2)
13. Southside Batesville (5-0)
14. Helena (5-0)
15. Stuttgart (2-3)
16. Ozark (3-2)
17. Mena (3-2)
18. Gosnell (2-3)
19. Bauxite (3-2)
20. Heber Springs (2-3)
21. Gravette (2-3)
22. Malvern (2-3)
23. Riverview (4-1)
24. Pottsville (2-3)
25. Dover (4-1)
26. Dumas (3-2)
27. Star City (1-4)
28. Fountain Lake (2-3)
29. Monticello (2-3)
30. Waldron (3-2)
31. Pocahontas (2-3)
32. Jonesboro Westside (3-2)
33. Lonoke (2-3)
34. Gentry (3-2)
35. Crossett (0-5)
36. Highland (1-4)
37. Harrisburg (3-2)
38. DeWitt (2-3)
39. Brookland (3-2)
40. Huntsville (1-4)
41. CAC (0-5)
42. Lincoln (1-4)
43. Dollarway (0-4)
44. Berryville (1-4)
45. Subiaco Academy (2-3)
46. Cave City (0-5)
47. West Fork (0-5)
48. Baptist Prep (0-5)

HOOTENS.COM GAME OF THE WEEK
No. 18 Gosnell at No. 9 Trumann
The winner takes command of the 3-4A. Gosnell has won 26 of its past 28 conference games while winning three of the past four league titles. The Pirates lost their opening three games over the season 15 points, but have won their only two league games 81-0. "We are young on defense and were beat up early," Coach Brandon Barbaree says. The Pirates rush for 283 yards weekly. Senior Cadarius Young, last year's top rusher, missed the opening game with an ankle and has only 192 yards this fall on limited carries. Sophomore Brian Denkins (6-1, 215) has filled in, running for 539 yards and five TDs. Senior quarterback Brandon Partee sat out last week's 40-0 win over Cave City with a minor injury but will play this week. Partee has passed for 235 yards and rushed for 1113 this season. "He's one of the conference's top athletes," Trumann coach Scott Waymire says. Gosnell sophomore sophomore Brett Barbaree averages 12 tackles per game at end, junior Devin Burks and sophomore Jydarian Young play well at outside linebacker. Undefeated Trumann seeks its first conference title since 2001 when the Wildcats shared the 3AAA with Gosnell and Rivercrest. They outscore opponents this year 40-19. Senior running back Cade Gartman carried 11 times in the opening three blowouts, but logged 16 carries for 250 yards in last week's 18-point win over Jonesboro Westside. "Gartman is the best athlete in the conference," Barbaree says. Senior Alex Moses had more than 100 yards at receiver and intercepted two passes laying safety. Outside linebackers Jay Taylor Morgan and M.J. Barnes spear an attack that forces more than two turnovers weekly. "We've got to play physical and not turn it over," Waymire says.

TV SHOW
Hooten's Arkansas Football airs 10:30 a.m. Saturday's on KATV (ABC Little Rock) Channel 7, featuring the Razorbacks, high school teams and players to watch. This week's Air Guard Scholar Athlete of the Week is Bismarck junior Dylan Clayton.

LAST WEEK
Hootens.com correctly predicted 22 of 24 games (92 percent). Hootens.com has correctly predicted 154 of 171 games (90 percent) this year.

WEEK 6 PREDICTIONS (favored team in CAPS followed by point spread)
1-4A
LINCOLN (6) at Berryville: Lincoln scored a pair of TDs in the final six minutes of last week's 16-point loss to No. 2 Pea Ridge. The Wolves have given up at least 39 points in three straight games. Berryville hasn't scored the past two weeks.
GENTRY (2) at Huntsville: Huntsville has won the past two in the series by a total of 15 points. Huntsville surrendered more than 500 yards in the first half of last week's mercy-rule loss at Shiloh Christian. Gentry's D shutout Berryville a week ago. Senior QB Jon Faulkenberry has passed for 1,027 yards and 10 TDs this year, and rushed for 564 yards and 13 TDs.
Gravette at PEA RIDGE (10): These teams split the past two meetings. Pea Ridge senior Drew Winn sprinted 15 times for 270 yards and three TDs, including a 90-yarder, in last week's 16-point win over Lincoln.
Shiloh Christian at PRAIRIE GROVE (4): These two teams along with undefeated Pea Ridge decide the conference title over the final five weeks. Shiloh Christian has won four of the past seven in the series, but Prairie Grove has won two straight (62-33 in 2015 and 45-15 last year). Prairie Grove allows 12 points per game. The Tigers racked up 451 yards in last week's 24-point win over Gravette. Shiloh Christian senior QB Landon Brown threw for 480 yards and five TDs in the first half of last week's 36-point win over Huntsville.

2-4A
STUTTGART (35) at Baptist Prep: This is only the second meeting between these teams, with Stuttgart winning a year ago by 34 points. The Ricebirds surrender just 20 points per game, but have struggled offensively, scoring two TDs or less in three games. Baptist Prep has scored just 17 points this fall, but 14 of them were in last week's loss at Lonoke.
HELENA (3) at Riverview: Undefeated Helena puts up 409 yards and 46 points weekly. Junior QB Armonie Calhoun completes 61 percent of his passes (27 of 44) for 505 yards and seven TDs this season, while rushing for 367 yards and six TDs. Riverview must regroup after last week's heartbreaking four-point loss to Southside Batesville. The Pirates rush for 269 yards a game.
CAC at HEBER SPRINGS (25): Heber Springs took down CAC in double overtime last year on its way to sharing the league title. But CAC hasn't won this fall, getting outscored 44-9 weekly. Heber Springs sophomore QB Adam Martin averages almost 190 yards weekly (144 yards passing, 45 rushing).
Lonoke at SOUTHSIDE BATESVILLE (14): The Southerners are 5-0 for the first time in school history while averaging 370 yards weekly. Junior QB Koby Rich has passed for 724 yards and 10 TDs this fall, while Dawson Blevins has 21 catches for 303 yards and five TDs. Lonoke's two wins this fall are against teams with a combined 2-8 record. Lonoke ran for 424 yards in last week's mercy-rule win over Baptist Prep.

3-4A
Gosnell at TRUMANN (3): Hootens.com Class 4A Game of the Week.
Harrisburg at HIGHLAND (2): Highland sophomore QB Dylan Tharp bulled 5 yards for the winning TD in last week's four-point triumph at Brookland. The Rebels led 14-0 at halftime. Upstart Harrisburg averages 41 ppg. Senior QB Clay Wright passes for 242 yards and three TDs a game.
Brookland at POCAHONTAS (21): Brookland rallied from 14-0 halftime and 28-14 fourth quarter deficits last week, before losing to Highland 34-30. Pocahontas junior QB Devon Adams continues getting better at reading zone plays and running with the ball. The Redskins hung 62 points on Harrisburg a week ago.
Cave City at JONESBORO WESTSIDE (18): Winless Cave City needs to cut down on turnovers (average three per game). Junior linebacker Curt Jones paces the Cavemen in tackles. Jonesboro Westside gives up 23 points per game, and the hard-running Warriors keep opponents off the field with a stout running game.

4-4A
Dover at BOONEVILLE (17): Booneville scored twice in the fourth quarter a week ago to down rival Ozark 21-7. Junior Carson Ray scored Booneville's three TDs. A date for the conference title looms in two weeks with Dardanelle. Dover's only loss this season was Week 4 at Dardanelle. The Pirates held three opponents this year to a TD or less.
Waldron at POTTSVILLE (1): Waldron's one-point win over Pottsville last year was its first ever in the series. Waldron rushes for 295 yards weekly, led by senior Trey Williams with 62 carries for 653 yards and 10 TDs. Pottsville rushes for 307 yards a game. Juniors Kade England and Spencer Bradley combine for almost 900 yards rushing this fall.
OZARK (32) at Subiaco Academy: Ozark has won eight of the past nine over Subiaco Academy. Ozark sophomore Bryant Burns hauled in a 47-yard TD pass in las week's 14-point loss to Booneville.
DARDANELLE (38) at West Fork: West Fork has won two of the past three over Dardanelle, but those two wins came nearly a decade ago. Winless West Fork averages just eight points weekly this fall. Dardanelle dumped Pottsville last week by 28 points. The past two weeks, senior QB Elyas Carter completed 19 of 22 passes for 307 yards and six TDs, and rushed for 214 yards and six TDs. Senior Temo Martinez hasn't missed an extra points in 2017 (27 of 27) and booted 34 of 35 kickoffs for touchbacks.

7-4A
Fountain Lake at ARKADELPHIA (18): These teams have split the past four meetings, with Fountain Lake winning by five points last season. Fountain Lake puts up 341 yards weekly. Senior QB Stephen Turner passed for 1,167 yards and 13 TDs this season. Arkadelphia gained just 95 yards in last week's four-point loss at undefeated Joe T. Robinson. Junior running back Zion Hatley didn't play after getting a concussion in practice, and he may not return this week. Arkadelphia's three scoring drives coved 1, 7 and 2 yards.
Malvern at ASHDOWN (8): Malvern beat Mena by one point on a last second Hail Mary pass last week, after losing on a long pass in the final seconds the previous week at Bauxite. Senior QB Demias Jimerson passed for 198 yards, ran for two TDs and returned a kickoff 98 yards for another. Ashdown senior QB Jaden Hill (LSU baseball commit) likely misses the next six games after breaking his collarbone in last week's 14-point win over Bauxite. Hill may not rejoin the team after his injury heals after being named the No. 24 baseball prospect in the country earlier in the week. Senior running back Trey Green's workload increases with Hill's injury. Green has 59 carries for 530 yards and nine TDs this year. Senior middle linebacker Alex Day had 25 tackles against Bauxite. Ashdown's starting D has allowed just 27 points in five games.
MENA (1) at Bauxite: Expect the playoff-minded Miners to play with emotion after coach Daryl Patton's wife unexpectedly died Saturday. Bauxite assistant Michael Mattox serves as the Miner's interim coach while Patton is on leave. Bauxite's hustling D held Ashdown to three TDs last week. Mena must win to remain a legitimate playoff contender. The Bearcats surrendered the winning TD with 5.4 seconds left in last week's one-point loss at Malvern. Mena's Justin Dean ran for 105 yards and caught a 26-yard TD pass.
Nashville at JOE T. ROBINSON (2): Undefeated Joe T. Robinson averages 358 yards and 43 points weekly. The Senators turned the ball over five times, but used a trick play to down previously unbeaten Arkadelphia by four points last week. Senior Ceazar Warren, lining up mostly at QB, ran 25 times for 255 yards and two TDs against the Badgers. Warren averages 11.6 ypc this year and has six TDs. Robinson's defense yields 12 ppg, and the Senators held Arkadelphia to 95 yards. Nashville senior QB Tyler Hanson directs a unit that scores 48 points a game. Hanson completes 60 percent of his passes for 1,657 yards and 17 TDs this fall. Senior receiver Domonick Kight caught eight passes for 183 yards and four TDs in last week's 65-28 win over Fountain Lake, and he caught five passes for 196 yards and two TDs the previous week at Arkadelphia. Sophomore linebacker Isaac Johnson (46 tackles) and junior safety Jordan White (63 tackles) continue emerging as leaders for an inexperienced defense. Comparing scores: Nashville lost at Arkadelphia Week 4 by 10 points.

8-4A
CROSSETT (3) at DeWitt: Winless Crossett averages 11 ppg. The Eagles rush for 171 yards weekly, with junior Amaru Gibbs running 42 times this fall for 268 yards (6.4 ypc) and three TDs. DeWitt averages 276 yards per week. Sophomore QB Seth Courtney threw an early TD pass, and Jay Davis ran for three more in last week's 10-point win over Dollarway.
MONTICELLO (16) at Dollarway: Dollarway led DeWitt in the second half last week before losing 36-26. Monticello senior QB Ryan Lambert has passed for more than 600 yards this season. The Billies trailed Hamburg 9-0 at halftime last week before losing by 10 points.
WARREN (18) at Dumas: Warren has won six straight over Dumas since losing 36-35 in 2010. The undefeated Lumberjacks play suffocating D, holding Crossett to 92 yards two weeks ago and limiting Star City to one score last week. Warren's first-team D hasn't allowed a point in 10 quarters. Junior Treylon Burks returned the opening kickoff 95 yards for a TD against Star City, and two of his three catches went for TDs. Dumas rushes for 265 yards weekly, with senior Jarquis Fisher getting 96 carries for 749 yards and nine TDs.
Star City at HAMBURG (6): The Lion D didn't allow Monticello into the end zone until late in the fourth quarter of lats week's 10-point win. But the Lions average 19 points per game. Star City's schedule is smattered with quality losses to Class 5A LR Parkview and Nettleton, and Class 4A No. 1 Warren.