Class 5A Week 6 Rankings, Notes & Picks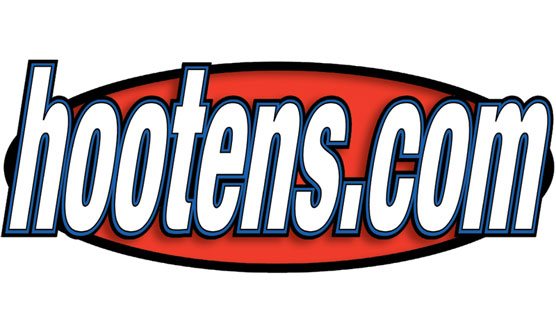 Hootens.com Rankings
Class 5A, Week 6, 2017
Copyright Hooten Publishing, Inc.

1. Pulaski Academy (5-0)
2. Wynne (5-0)
3. LR Christian (5-0)
4. Alma (3-2)
5. Harrison (4-1)
6. LR McClellan (4-1)
7. Nettleton (5-0)
8. LR Parkview (3-2)
9. Greenbrier (3-2)
10. Batesville (2-3)
11. Morrilton (1-4)
12. Watson Chapel (3-2)
13. Valley View (4-1)
14. Maumelle (3-2)
15. White Hall (4-1)
16. HS Lakeside (2-3)
17. Beebe (2-3)
18. Sylvan Hills (2-3)
19. Camden Fairview (1-4)
20. De Queen (2-3)
21. Blytheville (1-4)
22. Farmington (2-3)
23. Forrest City (2-3)
24. Hot Springs (1-4)
25. Magnolia (1-4)
26. Vilonia (0-5)
27. Clarksville (1-4)
28. Mills (1-4)
29. Hope (0-5)
30. Greene Co. Tech (2-3)
31. Paragould (0-5)
32. LR Fair (0-5)

GAME OF THE WEEK
No. 3 LR Christian at No. 1 Pulaski Academy
Pulaski Academy goes for its 51st straight conference win since losing to LR Christian Week 10, 2009. The undefeated Bruins haven't been involved in a game past halftime this fall, beating all five opponents by at least 36 points. The high-flying Bruins outscore opponents an average of 59-19. The Bruins scored on every possession of the first half in last week's 58-21 win at Beebe. Senior quarterback Layne Hatcher passed for 356 yards and five touchdowns at Beebe, and has 2,061 yards and 26 TDs this season. Senior Tra Johnson caught eight passes for 130 yards a week ago, and he has 35 catches for 500 yards and five TDs this season. "You can't make mistakes against them, they are too good at capitalizing on your bad plays," says LR Christian first-year coach Eric Cohu. "They are a powerhouse and know how to win." Cohu's Warriors are 5-0 after last week's dramatic overtime decision at Sylvan Hills, where junior linebacker and leading tackler Grant McElmurry and junior safety M.J. Loggins combined to make a tackle and force a fumble on the final play at the goal line. Warrior senior QB Jackson Bowersock passed for 417 yards and four TDs against Sylvan Hills, and he's thrown for more than 1,100 yards this season while missing parts of two games with a hand injury. Senior LaDarius Burnes returned last week from an ankle injury (missed previous two games), catching a 10-yard TD pass in overtime.

TV SHOW
Hooten's Arkansas Football airs 10:30 a.m. Saturday's on KATV (ABC Little Rock) Channel 7, featuring the Razorbacks, high school teams and players to watch. The Air Guard Scholar Athlete of the Week is Bismarck junior Dylan Clayton.

LAST WEEK
Hootens.com correctly predicted 14 of 16 games (88 percent). Hootens.com has correctly predicted 102 of 122 games (84 percent) for the season.

WEEK 6 PREDICTIONS (favored team in CAPS followed by point spread)
5A CENTRAL
LR Christian at PULASKI ACADEMY (18): Hootens.com Class 5A Game of the Week.
LR Fair at LR MCCLELLAN (48): High-powered LR McClellan hung 63 points on Mills a week ago, and the Crimson Lion gives up 17 points a game. They've won their two league games by a combined 103-16. Winless LR Fair trailed LR Parkview 41-0 at halftime last week before losing by 55 points.
SYLVAN HILLS (14) at Mills: Sylvan Hills has won seven of the past nine over Mills, whom Sylvan Hills' Jim Withrow previously coached. Withrow compiled a 28-44 record in seven years at Mills before taking over at Sylvan Hills. Mills has dropped three straight games and the Comets surrender 42 points weekly. Sylan Hills senior Deon Youngblood ran for 197 yards and two TDs and caught a TD pass in last week's overtime loss to unbeaten LR Christian.
Beebe at LR PARKVIEW (2): This game could decide a playoff spot. LR Parkview puts up 37 points a game. Senior Trevon Hadley ran 11 times for 147 yards and two TDs in the first half of last week's 55-0 win over LR Fair. Beebe has dropped three consecutive games to teams with a combined record of 15-0. Badger junior Taylor Boyce ran 15 times for 93 yards and a TD in last week's 37-point loss to Pulaski Academy.

5A EAST
Greene Co. Tech at BLYTHEVILLE (20): Blytheville's running back was ruled down short of the goal line and fumbled in the final seconds of last week's seven-point loss to undefeated Nettleton. The Chickasaws out gained Nettleton 411-219 yards. The Chickasaws enjoy homecoming and play three of their final five games on the new field turf at Haley Field.
BATESVILLE (17) at Forrest City: Batesville has lost just four conference games since falling to Forrest City by nine points in 2009. The Pioneers pounded Paragould by 39 points last week, shutting out the Rams in the opening three quarters. Senior Cedric Hall ran for two TDs as the Pioneers built a 38-0 halftime advantage. Struggling Forrest City trailed Valley View by four TDs in the second quarter after turning the ball over four times.
NETTLETON (18) at Paragould: Nettleton survived the Batesville letdown by beating Blytheville 21-14 a week ago. The Raiders recovered a fumble at the 1-yard line with 37 seconds left. Raider senior tackle Drew Frair had a lineman's dream by recovering a fumble in the end zone for a crucial TD. Winless Paragould gets plays from QB Trent Teaguer (seven rushing TDs, one passing).
Valley View at WYNNE (8): Valley View has never beaten Wynne, but the Blazers have won four straight since losing the opener to Class 6A Searcy. Senior QB Joseph Walezonia drives a unit that averages 40 points weekly. Walezonia has passed for 662 yards and four TDs this year, while running for 416 yards and nine TDs. Undefeated Wynne led Greene County Tech 21-0 early in the second quarter last week before easing to a 35-point triumph. The offense runs more effectively as senior QB Luke Chapman continues reading the option. Chapman scampered 18 yards for a TD last week, and on the next series read an opening in the middle for fullback Ta'Von Hicks' 80-yard TD burst.

5A SOUTH
Magnolia at CAMDEN FAIRVIEW (3): Camden Fairview has beaten its heated rival seven of the past 12 seasons, although Magnolia won by 21 points last season. The winner this fall likely makes the playoffs. Camden Fairview clipped previously unbeaten White Hall 22-10 last week for its first win of the season. QB Keith Johnson threw two TDs and ran for another. Magnolia led HS Lakeside in the third quarter last week before losing by eight points. Four of Magnolia's six offensive performances the past four years are against Camden Fairview (scored 29, 49 and 45 points).
WATSON CHAPEL (28) at Hope: Watson Chapel sophomore QB Devin Curry ran for four TDs in last week's 28-point win at De Queen, and he's rushed for six TDs this season. Winless Hope gets outscored 46-10 weekly. The Bobcats trailed Hot Springs last week 14-7 in the second quarter and 21-7 at halftime before losing by 27 points.
De Queen at HOT SPRINGS (1): Five Hot Springs Trojans scored TDs in last week's 34-7 win over Hope. The improved Trojan D has given up just four TDs in the past two games. De Queen trailed Watson Chapel by a TD early in the second half last week before losing 43-15. Hot Springs coach Chirs Vereen compiled a record of 18-25 at De Queen from 2005-2008.
HS Lakeside at WHITE HALL (1): A crucial game to help decide the conference title. White Hall has won four of the past seven over HS Lakeside, including 64-36 a year ago. But White Hall struggled two weeks with Magnolia and lost last week by 12 points at Camden Fairview. HS Lakeside has won two straight after starting the season 0-3. Senior Dupree Swanson has rushed for more than 1,000 yards, while classmate Michael James has more than 500 yards. Senior safety Landon Muldoon leds the Rams in tackles. "We owe them a better game than last year," coach Jared McBride says. "It's one we've wanted to play for a while."

5A WEST
Morrilton at ALMA (7): Morrilton's march to the playoffs last year (started off 2017 0-5 after forfeiting four wins). began with a two-point decision over Alma. The Devil Dogs are 1-4 this fall after losing the past two weeks to Harrison and Greenbrier by a combined eight points. Airedale snioer QB Garrison Jensen accounted for 230 yards and five TDs in last week's 24-point win over Farmington.
Farmington at GREENBRIER (10): Greenbrier led Morrilton 35-14 in the third quarter last week and held on for a seven-point triumph. Junior QB Andrew Johnson continues improving at making the correct reads. Farmington controls the clock with a senior Caleb Williams and a deliberate ground attack. Williams has more than 700 yards this season, including 120 in last week's loss at Alma.
Clarksville at MAUMELLE (14): Maumelle has won three straight and the Hornets might contend for the playoffs in 2017. Senior QB Xavion Morgan has passed for more than 500 yards and ran for almost 300 more this fall. Clarksville surrenders 44 points weekly, and they've given up 144 points in two league games.
HARRISON (21) at Vilonia: Undefeated Harrison rolling up 355 yards weekly. The Goblins scored 49 points while having possession just 4:21 of the first half against Clarksville. Senior QB Noah Ditmanson has more than 1,100 yards this fall. Vilonia has lost four straight on the field (lost all five games this year due to a forfeit over Greene County Tech). Senior Isiah Rocha has rushed for more than 500 yards and four TDs.