Class 6A Week 6 Rankings, Notes & Picks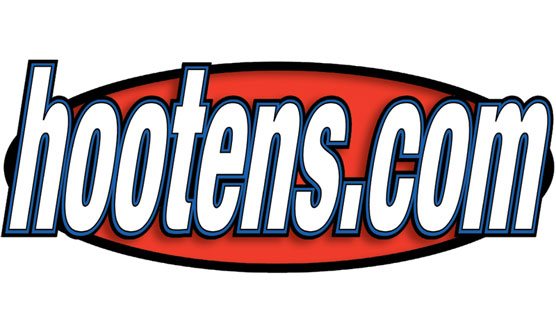 Hootens.com Rankings
Class 6A, Week 6, 2017
Copyright Hooten Publishing, Inc.
1. Greenwood (5-0)
2. El Dorado (4-1)
3. Pine Bluff (4-1)
4. West Memphis (5-0)
5. Jonesboro (4-1)
6. Searcy (4-1)
7. Benton (4-1)
8. Texarkana (3-2)
9. Marion (2-3)
10. Lake Hamilton (2-3)
11. Russellville (2-3)
12. Siloam Springs (2-3)
13. Mountain Home (0-5)
14. Sheridan (0-5)
15. Jacksonville (1-4)
16. LR Hall (1-4)

HOOTENS.COM GAME OF THE WEEK
No. 5 Jonesboro at No. 3 Pine Bluff
Jonesboro beat Pine Bluff (41-34) last year for the first time in school history and the teams shared the 6A East title. Both are 4-1 this fall, 2-0 in the league. Pine Bluff sophomore quarterback Tyler Foots completed 11 of 13 passes for 149 yards and four touchdowns in last week's 36-14 win at Mountain Home. Zebra receiver Diaundre Ellison collected six passes for 78 yards. Senior left tackle Cameron Crane anchors Pine Bluff's improving offensive line (four new starters). Pine Bluff surrenders just 10.8 points per week. Jonesboro averages 42 points per game. Jonesboro senior QB A.J. Aycock completes 58 percent of his passes for 468 yards and six TDs and is now the full-time starter after classmate Tyson Williams was lost for the year last week with a broken fibula. Daishon "Chunky" Fountain moved to receiver from running back in the spring and has caught 10 passes for 196 yards and a team-high four TDs this year. Jonesboro's diverse offensive attack will challenge Pine Bluff's talented linebacking corps (all-state selection Isiah Singleton and all-conference pick Martavis Thompson). "Jonesboro makes you defend the entire field at all times," Pine Bluff coach Bobby Bolding says. "They're big, strong and fast."

LAST WEEK
Hootens.com correctly predicted the winners in seven of eight games (88 percent) last week involving 6A teams. For the season, hootens.com has correctly picked 41 of 48 games (85 percent).

TV SHOW
Hooten's Arkansas Football airs 10:30 a.m. Saturdays on KATV (ABC Little Rock) Ch. 7, covering the Razorbacks, high school teams and players to watch. Bismarck's Dylan Clayton receives the prestigious Arkansas Air Guard Scholar Athlete of the Week award on Saturday's show.

WEEK 6 PREDICTIONS (favored team in CAPS followed by point spread)
6A EAST
Jonesboro at PINE BLUFF (3): See Game of the Week.
SEARCY (2) at Marion: Teams enter with matching 1-1 records in league play for Marion's homecoming. West Memphis downed Marion Week 4 (37-27) and Searcy Week 5 (36-21). Marion snapped a four-game losing streak to Searcy last year 35-14 at Lion Stadium. Searcy surrendered 206 yards rushing to West Memphis 'back Guren Holmes, but Marion averages just 3.9 yards per carry. Marion averages 479 yards per game the past four weeks. This is Marion's homecoming game.
LR Hall at WEST MEMPHIS (31): A tight West Memphis defense (allows 15 points per game) faces Hall, the second-lowest scoring team in the 6A East (16 points per game). West Memphis has won five straight meetings with Hall, including shutouts in 2008 and 2016. At Searcy last week West Memphis recorded a season-high 283 yards rushing, paced by Guren Holmes's 206 yards and a TD in a 36-21 win. In a 55-19 loss to Marion, Hall's Kevin Durr recorded his first career TD on a 66-yard run.
MOUNTAIN HOME (1) at Jacksonville: Loser likely misses the playoffs. Mountain Home is the lowest-scoring team in the 6A East (9.6 points per game) and experimented with the Dead T in the first half last week of a 36-14 loss to Pine Bluff. After trailing 36-0 at halftime, the Bombers shifted back to the Flexbone and ripped off both of their scoring drives. Jacksonville scored a season-best 31 points last week at Jonesboro, but allowed the most points in the state this year in a 76-31 loss.

6A WEST
Siloam Springs at GREENWOOD (33): Greenwood shut out Siloam Springs the past two years by a combined score of 84-0, and the Bulldogs seek a fifth straight win in the series. Greenwood dominated the first half last week against El Dorado, outgaining the Wildcats 402-76 to lead 31-14. Greenwood expects to play without receiver Josh Barlow Friday night, which is the school's homecoming. Siloam Springs managed 208 total yards and lost the turnover battle 2-1 against Benton last week in a 49-14 defeat.
EL DORADO (28) at Sheridan: Sheridan seeks its first win over El Dorado, which won this matchup 15-14 last year. El Dorado has not lost to a team other than Greenwood since Week 9 2016 (Russellville 35-7). Sheridan has lost 14 consecutive games and has not recorded a conference win since Week 10 2015 (29-21 over Texarkana). El Dorado middle linebacker Mon'Tre Marshall returned an INT 86 yards for a TD last week at Greenwood. Sheridan senior Justin Pruitt has rushed for 375 yards (5 ypc) in three games with five TDs.
Texarkana at BENTON (6): Benton owns five straight wins in this series, including a 56-7 road conquest last year. Benton has won four straight this fall by an average of 43-18, following a season-opening defeat to Class 7A No. 2 Bryant. Benton scored 35 unanswered points last week at Siloam Springs to lead 42-7 at halftime. Texarkana's stout defense allows 18 points per game following a 14-9 win at Lake Hamilton. Benton's size up front could present issues for Texarkana's lighter linemen.
Russellville at LAKE HAMILTON (3): Russellville ripped Lake Hamilton 47-23 a year ago. This fall, Lake Hamilton's losses came to Class 7A No. 2 Bryant (56-7), No. 2 El Dorado (35-13) and Texarkana (14-9). Against Texarkana, Lake Hamilton (2-3) lost the turnover battle 4-2, but posted 229 rushing yards (second-most this year). Russellville snapped a two-game losing skid with a 28-14 win over Sheridan. Four Russellville players have taken snaps this year at QB, and those players have combined to complete 60 percent of their passes for 996 yards and 12 TDs with no interceptions. Russellville has a talented (two Landers Auto Group Super Teamers in Ryan Talley and Josiah Woodard) and experienced (four starters return) secondary, but Lake Hamilton runs the ball 71 percent of the time.