Class 7A Week 6 Rankings, Notes & Picks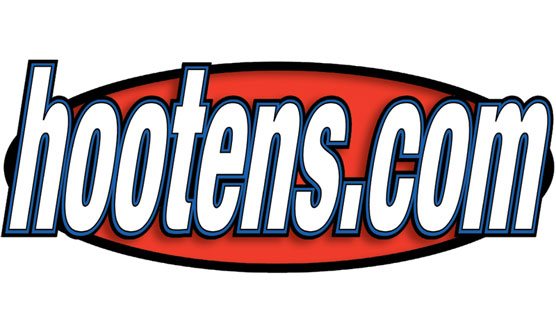 Hootens.com Rankings
Class 7A, Week 6, 2017
Copyright Hooten Publishing, Inc.

1. Springdale Har-Ber (5-0)
2. Bryant (5-0)
3. North Little Rock (5-0)
4. Bentonville West (5-0)
5. Bentonville (3-2)
6. Cabot (4-1)
7. Fayetteville (1-4)
8. Springdale (4-1)
9. Conway (3-2)
10. Little Rock Catholic (2-3)
11. Rogers (4-1)
12. Fort Smith Northside (2-3)
13. Fort Smith Southside (1-4)
14. Little Rock Central (1-4)
15. Rogers Heritage (0-5)
16. Van Buren (0-5)

GAME OF THE WEEK
No. 6 Cabot at No. 9 Conway
Neither look like state title contenders, but the winner likely secures a home playoff game in the first round. Conway gains 383 yards weekly (220 rushing) but managed just 17 and 14 points in losses at Springdale and North LR, respectively. Conway workhorse Michael George (5-9, 200; 4.5 speed) has carried 80 times over the past three weeks, including 59 times the past two Fridays. The senior gains 8.2 yards per carry, bolstered by 354 yards in a 54-47 OT win over FS Southside two weeks ago. Cabot scored a two-point conversion and blocked a PAT to beat FS Southside 43-41 last week. Panther junior Brad Morales rushed for 203 yards on just 10 carries while Tadariyan Rogers rushed for 200 yards on 15 totes against FS Southside. Cabot appears vulnerable to the pass but Conway completed just 37 percent of its passes last week, finishing with a season-low 289 total yards in its 24-14 loss at North Little Rock. Conway won at Cabot 37-14 last fall.

TV SHOW
Hooten's Arkansas Football airs 10:30 a.m. Saturdays on KATV (ABC Little Rock) Ch. 7, covering the Razorbacks, high school teams and players to watch. This week's Air Guard Scholar Athlete of the Week is Bismarck junior Dylan Clayton.

LAST WEEK
Hootens.com correctly predicted seven of eight winners (88 percent) in games involving Class 7A teams. For the season, hootens.com is 44-12 (79 percent) in Class 7A.

WEEK 6 PREDICTIONS (favored team in CAPS followed by point spread)
7A CENTRAL
CABOT (1) at Conway: See Game of the Week.
BRYANT (21) at LR Central: Bryant has won the past three Fridays by an average score of  45-12. The Hornets totaled 584 yards offense in last week's 49-17 win over improved LR Catholic. Hornet junior QB Ren Hefley completed 21 of 35 passes for 317 yards and three TDs with one interception. LR Central has lost four straight and are likely underdogs in all its remaining games.
NORTH LR (14) at FS Southside: North LR quarterback David Chapple put future opponents on notice about crowding the line to stop the run last week. Chapple completed nine of 14 passes for 142 yards and a TD to help take down Conway 24-14. Hard-luck Southside lost at Conway in OT two weeks ago and last Friday at Cabot 43-41. Southside junior QB Taye Gatewood completed 36 passes for 275 yards and three TDs with two interceptions at Cabot.
FS Northside at LR CATHOLIC (3): Catholic has lost three straight, allowing 45.5 points to conference opponents the past weeks. Catholic lost last week to Bryant (49-17) for the eighth time in nine seasons. The Rockets tallied 250 yards offense at Bryant with junior Samy Johnson carrying 14 times for 134 yards. Rocket kicker Chris Elser nailed a 54-yard field goal with ease. Northside led LR Central 35-7 last week and beat winless Van Buren for its other victory this season. The Grizzlies gained 363 yards offense (286 rushing) last Friday.

7A WEST
SPRINGDALE HAR-BER (18) at Bentonville: Both undefeated in 7A West play and this could decide the league title. Har-Ber hangs 44 points, 249 yards passing and 152 yards rushing weekly with three shutout victories. Bentonville started slow, trailed early and failed to mercy rule winless Van Buren last week. Another night like that turns this matchup into a Tiger nightmare.
Rogers at FAYETTEVILLE (14): Fayetteville has lost four straight for the first time since 2008 and Rogers is 4-1. But Fayetteville has won this matchup by as many as 53 points and no less than 21 the past seven seasons.
BENTONVILLE WEST (8) at Springdale: Ahaooooo, Wolverines of Bentonville! Second-year program Bentonville West  moves ahead of tradition-rich and crosstown rival Bentonville in this week's rankings. The Wolverines took down defending state champ Fayetteville 38-28 last Friday for its first signature win. West scores 44.2 points weekly. Springdale got a reality check in last week's 56-14 loss to crosstown rival and top-ranked Har-Ber. An upset most likely assures Springdale a home playoff game.
VAN BUREN (4) at Rogers Heritage: Neither likely makes the playoff and the loser likely finishes winless. Van Buren led Bentonville 6-0 for about a quarter last Friday and managed 182 yards passing but only 1.1 yards on 39 rushes in a 38-6 loss. Van Buren beat Heritage 32-14 last season.