Class 3A Week 6 Rankings, Notes & Picks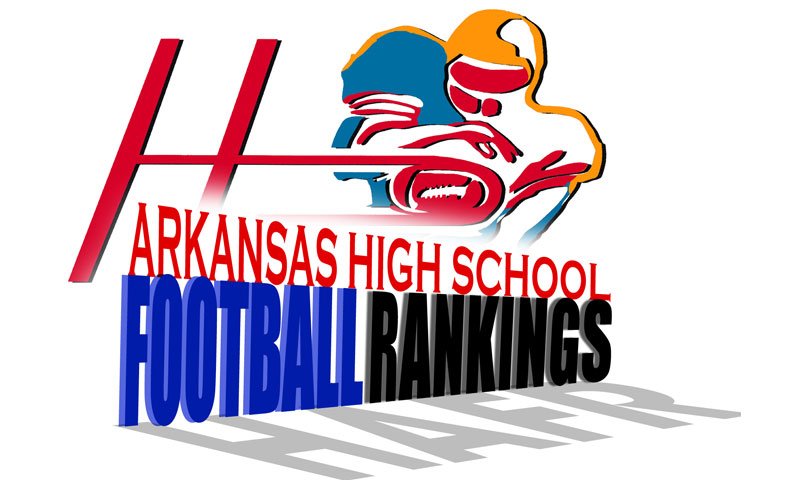 Hootens.com Rankings
Class 3A, Week 6, 2021
Copyright Hooten Publishing, Inc.

1. Prescott (5-0)
2. McGehee (5-0)
3. Booneville (5-1)
4. Harding Academy (4-2)
5. Osceola (3-1)
6. Centerpoint (5-0)
7. Charleston (5-0)
8. Paris (5-0)
9. Hoxie (5-0)
10. C. Harmony Grove (3-2)
11. Rison (4-1)
12. Newport (4-2)
13. Melbourne (4-2)
14. Mountain View (4-2)
15. Glen Rose (3-1)
16. Perryville (4-1)
17. Cedarville (4-1)
18. Riverview (4-2)
19. Jessieville (2-2)
20. Hackett (4-1)
21. Bismarck (4-1)
22. Genoa Central (2-3)
23. Atkins (3-2)
24. Baptist Prep (4-1)
25. Horatio (3-2)
26. Manila (4-1)
27. Greenland (2-2)
28. Salem (3-2)
29. Lavaca (3-2)
30. Walnut Ridge (2-3)
31. Harrisburg (2-3)
32. Barton (1-3)
33. Dollarway (1-3)
34. Mansfield (1-3)
35. Smackover (2-3)
36. Lake Village (1-4)
37. Fouke (1-4)
38. West Fork (1-4)
39. Piggott (0-5)
40. Corning (1-4)
41. Danville (0-5)
42. Mayflower (0-5)
43. Drew Central (0-5)
44. Lincoln (1-4)
45. Palestine-Wheatley (0-4)
46. Two Rivers (0-4)
GAME OF THE WEEK
No. 6 Centerpoint at No. 1 Prescott
Centerpoint senior QB Josh Lawson averages 250 yards passing per game. His primary targets are senior WR/FS Kaden Owens, senior WR Dillon Fox, senior WR/DE C.J. Fox and senior TE/K Hayden Rogers. Owens caught four passes for 138 yards last week in a 41-6 win over Horatio, including an 88-yard TD. Lawson completed 10 of 13 passes for 225 yards and three TDs. Centerpoint junior RB/OLB Jace Clark rushed for 170 yards and three TDs.  No. 1 Prescott scored all 56 of its points in the first half in routing Fouke 56-0. Prescott used nine runners, with senior RB Jaylen Hopson carrying for 150 yards and five TDs on six carries. Junior QB Carston Poole completed nine of nine passes for 250 yards and three TDs. Senior WR Caleb Harris, a DI prospect, pulled down one of Poole's scoring passes. Prescott head coach Brian Glass is pleased with the play of senior offensive linemen Tryston Pettit, Tyson Koger, Maddux Yates and Carlos Zacarias, and junior Avery Hubbard. Prescott, which owns decisive speed and depth advantage, won last year's game in Amity 42-20. 
Watch extended highlights of Prescott's 56-6 win over Newport earlier this year.
LAST WEEK
Hootens.com correctly picked 19 of 23 games (83 percent) involving Class 3A teams. It is 139 of 172 for the season (81 percent).
WEEK 6 PREDICTIONS (favored team in CAPS, followed by point spread)
1-3A
Mansfield at CHARLESTON (35): Mansfield's 36-6 setback last week to Greenland turned into a crippling performance with several injuries. Sophomore WR Tyler Turnipseed accounted for all of Mansfield's points, finishing with seven catches for 121 yards. Junior DB Clint Stovall led the defense with seven tackles. Charleston scored 19 points in the third quarter to pull away in its 40-20 win at Cedarville. Junior QB Brandon Scott rushed for 111 yards and three TDs, while completing nine of 12 passing for 121 yards. Sophomore LB Ransom Merechka was credited with 11 tackles. Junior WR/DB/K Bryton Ketter intercepted a pass and enjoyed a special night on kickoffs with two touchbacks and an onside kick recovered by Charleston. Charleston is the only unbeaten (2-0) team in the 1-3A standings. Six teams are tied for second at 1-1.
Hackett at CEDARVILLE (6): Hackett senior QB Ethan Slavens completed 15 of 33 passes last week for 414 yards and five TDs with three interceptions in a 61-48 loss to Lavaca. Slavens averages more than 300 passing yards per with 19 TDs. Senior WR Peyton Hester hauled in eight of Slavens' passes for 235 yards and three TDs. Hester also logged 14 solo tackles, 18 total. Charleston recovered an onside kick in the third quarter after building a 27-20 lead and went on to beat Cedarville 40-20. Cedarville senior RB Darryl Kattich ran for 136 yards and a TD on 21 carries, and FB Hayden Partain gained 125 yards on 18 totes. Senior QB Cody Dickens completed six of 13 passes for 107 yards. Watch extended highlights of Cedarville's 42-14 win over Mansfield earlier this year.
Greenland at LINCOLN (3): Greenland junior RB Tucker Meadors rushed for 176 yards and a TD last week in a  36-6 victory over Mansfield. Greenland junior WR/S Zach Holte led the defense with two interceptions. Lincoln sophomore QB Drew Moore completed 18 of 30 passes for 229 yards and four TDs in a 34-20 win over West Fork. Senior WR Kyler Calvin caught seven passes for 82 yards and two TDs, while senior WR A.J. Garner contributed five receptions for 43 yards and a TD. Sophomore RB/MLB Nick Martinez led defense with 12 tackles, three TFL. A year ago, Lincoln lost a nail-biter to Greenland 36-35.
West Fork at LAVACA (10): Lavaca junior QB Maddox Noel accounted for seven TDs last week in 61-48 win over Hackett. Hackett out-gained Lavaca 627 to 537. Noel completed 18 of 24 passes for 239 yards and three TDs. He rushed for 105 yards and four TDs. Junior RB Dakota Hartsfield rushed for 138 yards and two TDs, while senior WR Cory Arredondo caught eight passes for 119 yards and two TDs. West Fork gave up 229 passing yards in a 34-20 loss to Lincoln. Last year, West Fork outscored Lavaca 55-27. 

2-3A
HARDING ACADEMY (38) at Riverview: Fourth-ranked Harding blanked Mountain View 38-0 last week. Harding senior TB Andrew Miller rushed for 161 yards and three TDs on 14 carries. He also caught three passes for 34 yards. Junior DT Levi Mercer led the defense with three tackles for loss. Junior K/P Kyle Ferrie booted a 41-yard field goal, his seventh of the season. Riverview traveled to Newport with seven injured players, including sophomore QB Jeremy Raca, and four more were injured in the 41-0 loss. Riverview junior WR/DB Koby Teeter paced the defense with eight tackles and a fumble recovery. Watch extended highlights of Harding Academy 42-27 loss to Briarcrest Christian (Tennessee) earlier this year. NEWPORT (13) at Mountain View: Newport forced five turnovers last week in a 41-0 win over Riverview. Newport junior LB Brendan Curry intercepted his fifth pass of the year. Junior WR/DB Kylan Crite caught a 68-yard TD pass for Newport, which totaled 467 yards. Senior QB Eli Alcorn ran for 96 yards and two TDs. He completed 15 of 26 passes for 233 yards and a TD. Mountain View senior QB Elijah Carlton rushed for 76 yards, but completed only four of 13 passes for 12 yards in 38-0 loss to Harding Academy. Mountain View managed 122 total yards at Harding. Watch extended highlights of Newport's 56-6 loss to Prescott earlier this year.  SALEM (2) at Class 2A EPC: Salem struggled last week in the red zone against Melbourne and lost 49-14. Senior TE/DE Tyler Siddons led Salem offensively with four catches for 55 yards and a TD. Junior QB Dakota Jackson has passed for 685 yards in 2021. Siddons ranked second on Salem's defense with 32 tackles, including seven sacks and eight more TFL. Senior DE Lucas Foster leads Salem with 36 tackles. EPC may be the best winless team in Class 2A. EPC out-played McCrory for three quarters last week but gave up a 50-yard drive in the final 1:55 to lose 22-18. Watch extended highlights of EPC's 14-12 loss to McCrory earlier this year. MELBOURNE is open.
3-3A
Palestine-Wheatley at OSCEOLA (2): P-W forfeited to Hoxie last week, and to Osceola this week because of covid quarantines. Osceola looking for a game this week. Osceola whipped Piggott last week 67-0 with junior TB/DB Skyler Young rushing for a TD and returning an interception for a TD.
HOXIE (14) at Corning: Hoxie (5-0, 2-0 in 3-3A) won by forfeit last week over Palestine-Wheatley. Hoxie and Corning didn't play in 2020. Corning lost to Manila last week 19-6. Senior FB/LB Rhett Eddington led Corning with seven tackles, while senior CB Parker Davis recovered a fumble for a TD. Sophomore punter Colben Pettus averaged 35 yards in the rain. 
Watch extended highlights of Hoxie's 46-28 win over Cave City earlier this year.
Manila at HARRISBURG (1): Manila senior RB Kurt Overton ran seven times for 114 yards and a TD last week in a 19-6 win over Corning. Overton also intercepted a pass on a fake punt by Corning. Manila averages 341 rushing yards per game. Senior RB/MLB Peyton McQueen leads Manila with 57 tackles. Harrisburg senior QB Samuel Moore played a big role in a 14-12 win over Walnut Ridge. Moore completed sox of 12 passes for 93 yards, while running for 68 yards and a TD. Freshman kicker Corbin Grayson averaged 35.3 yards punting.
Piggott at WALNUT RIDGE (28): A short-handed Piggott team was blown out by Osceola last week 67-0. A lost fumble at the Harrisburg 3-yard line cost Walnut Ridge a win last week, 14-12. Walnut Ridge junior RB Walker Ward gained 117 yards on 22 carries. He's accumulated 467 yards for the season. Senior WR Mason Andrews caught two passes for 46 yards and a TD. Junior DE Cam Buys returned a fumble for six points.
4-3A
BOONEVILLE (40) at Mayflower: Booneville received a forfeit last week from Danville, and then lost at Class 2A Division I Texas powerhouse Timpson, 57-40. Booneville all-state senior QB Randon Ray scored four TDs, and the Bearcats ground more than 400 yards against the bigger and faster Texans. Mayflower junior QB Noah Gailey rushed for 50 yards and passed for 43 yards in a 41-6 loss to Baptist Prep. Junior LB Jacob Stevens credited with eight total tackles. Booneville beat Mayflower last year 40-7.
Baptist Prep at PARIS (21): Baptist Prep's great start this fall traces to its defense forcing 19 turnovers  through five games. Senior QB/LB Jackson Mullen leads BP with four interceptions and a fumble recovery. Senior LB Blake Brown has posted four takeaways. Sophomore RB/SS Ryan Brent accumulated 10 tackles, while returning a fumble 40 yards for a TD last week in BP's 41-6 win over Mayflower.  Paris routed Two Rivers last week 58-0. Senior TB Duke Walker returned the opening kickoff 84 yards for a TD. Senior QB Chase Watts completed all five of his pass attempts, while backup QB Maddox Watts completed seven of eight passes for 69 yards and a TD. Watts has connected on 12 of 12 passes over the past two weeks for more than 300 yards. A year ago, Paris defeated Baptist Prep 57-26.
Watch extended highlights of Baptist Prep's 31-24 OT win over McCrory earlier this year.
Two Rivers at PERRYVILLE (40): Two Rivers sophomore DB Jacques Keener led the defense last week with 12 tackles in a 58-0 loss to Paris. Senior TE/DE Zach Noblett rushed for 45 yards. Perryville junior QB Tyler Givens passed for 145 yards and ran for 125 and two TDs in a 20-14 win over Atkins. Sophomore DB Will Deen led Perryville with 11 tackles. Senior WR Mason Roland averages 20.54 yards per reception this season.
ATKINS (21) at Danville: Atkins senior QB Zach Berkemeyer completed 20 of 34 passes for 244 yards and a TD in a 20-14 loss to Perryville. Senior DT Tyler Leggitt paced the defense with 10 tackles. Danville forfeited to Booneville last week. Danville lost at Atkins last season 56-34.
5-3A
Centerpoint at PRESCOTT (14): See Game of the Week.
GLEN ROSE (21) at Bismarck: Glen Rose ran roughshod over Genoa Central last Friday 40-7. Senior TB Dalton Taylor led GR with 215 yards and three TDs on 24 carries. Senior DE Brayden Youngman paced the winning defense with two TFL, one forced fumble, two sacks and four pressures. Bismarck suffered its first loss (51-42 to Jessieville) of the season. Bismarck's defense yielded more than 500 rushing yards and more than 600 total. Bismarck junior QB Ian Smith rushed for 101 yards and a TD, while throwing for 147 yards and a TD. Smith has passed for 891 yards and 10 TDs this fall. Senior WR/DB Braden Efird averages 29.2 yards a carry with six TDs on 11 carries. Junior WR/LB leads Bismarck defense with 48.5 tackles.
Genoa Central at JESSIEVILLE (1): Genoa Central played poorly last week in a 40-7 loss to Glen Rose. Jessieville's offense played well in its 51-42 shootout win over Bismarck. Senior QB Carson Hair rushed for 323 yards and passed for 74 for a total of five TDs. Senior RB Matthew Huff rushed for 213 yards and two TDs on 30 carries. Junior LB Jax Shellnut led JHS with six solo tackles, 10 total, including a sack and TFL. Shellnut also recovered a fumble. Senior kicker Alisson Quinonez booted six of six PATs and a field goal. 
HORATIO (6) at Fouke: Senior RB Tony Ramirez led Horatio's running game last week in 41-6 loss to sixth-ranked Centerpoint. Ramirez averages 95 rushing yards per game. Horatio's defense allows just 15.2 points per game played (forfeit to Prescott). Fouke proved no match last week for top-ranked Prescott, which built a 56-0 cushion in the first half. That was the final score. Junior DE Aden Roberts led Fouke defense with seven tackles and two sacks. Sophomore DB Stetson Dixon contributed five tackles and an interception. Fouke defeated Horatio last year 26-7.
6-3A
MCGEHEE (10) at Camden Harmony Grove: McGehee eyes its 19th consecutive regular season win and first place in the league standings. McGehee improved to 5-0 last week by defeating Lake Village 41-14. Senior RB Jody Easter scored twice and rushed for 124 yards on seven carries. Junior RB Tyrique Newman rushed for 76 yards on three totes and scored twice. Six different players scored TDs in Camden Harmony Grove's 46-6 win over Smackover. Sophomore QB Caleb Johnson passed for three TDs, and senior WR/LB Jermaine Edwards returned a fumble for six points. Junior LB Lane Davis led the CHG defense with nine tackles. McGehee won this matchup in 2020, 28-6. 
Watch extended highlights of Camden Harmony Grove's 22-20 loss to Fordyce earlier this year. Watch extended highlights of McGehee's 15-13 win over Crossett earlier this year. Watch extended highlights of McGehee's 47-22 win over Dewitt earlier this year.  Smackover at RISON (38): Smackover lost to Camden Harmony Grove last week 46-6. Senior RB Brandon Lockhart led Smackover's running game with 51 yards on 13 carries behind senior OT Calvin Mitchell. Junior TB Jarius Burgie gained 48 yards on 10 totes. Rison junior T Trevion Johnson graded the highest among Wildcats linemen with 14 knockdown blocks in a 34-7 victory over Dollarway. Johnson contributed three tackles on defense. Junior DL Colton Enloe blocked a punt that senior DL Jacob Bolland returned for a TD. Junior DB Blaine Dixon led Rison defense with 10 tackles. Rison rushed for 273 yards on 52 of 58 plays. Rison routed Smackover last season, 54-6. 
Watch extended highlights of Rison's 20-16 loss to Fordyce earlier this year. Watch extended highlights of Rison's 42-3 win overHamburg earlier this year. Dollarway at BARTON (2): Senior QB/RB Briveon Sample was Dollarway's bright spot on offense last week with 57 yards in a 34-7 loss to Rison. Senior RB/LB Kenyon Carr logged 10 tackles for Dollarway. Barton's first-year head coach Spencer Adams notched his first career win with a 20-18 decision over Drew Central. Barton junior OL Korshaune Henry playing well on both sides, and sophomore WR/CB Ladavian Willis has emerged as a leader in secondary. Dollarway whipped Barton last year, 40-12. 
Drew Central at LAKE VILLAGE (1): Drew Central played  short-handed last week in its 20-18 loss to Barton with seven players (five starters) quarantined. Junior QB Kade Bodiford gained 112 yards on 30 carries. He completed five of 10 passes for 76 yards and a TD, while also catching a TD pass. Senior LB Parker Cruce contributed nine tackles, including a sack and TFL. Drew Central senior LB/FB Ian Strickland separated his shoulder in the first quarter and did not return. Lake Village's senior TB Ederian Sykes rushed for 97 yards and a TD in 41-14 loss to McGehee. Senior WR/DB Elbert Handie led LV with eight tackles.