Class 7A Week 6 Rankings, Notes & Picks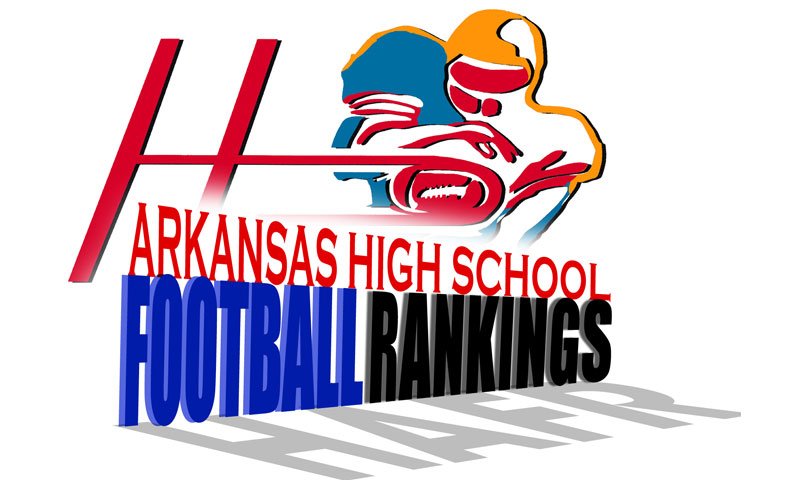 Hooten's Arkansas Football Rankings
Class 7A, Week 6, 2021
Copyright Hooten Publishing, Inc.

1. Bryant (4-1)
2. Conway (4-1)
3. Cabot (5-0)
4. Fayetteville (3-2)
5. North LR (4-1)
6. Bentonville (4-1)
7. FS Northside (4-1)
8. Springdale Har-Ber (1-4)
9. Bentonville West (3-2)
10. Rogers (3-1)
11. FS Southside (0-5)
12. Springdale (1-4)
13. LR Catholic (0-5)
14. Rogers Heritage (0-5)
15. LR Central (0-5)
16. LR Southwest (0-5)

HOOTENS.COM GAME OF THE WEEK
No. 3 Cabot at No. 2 Conway.
Conway has not lost at home since in more than a year and outscores opponents 44-23 weekly this fall. Conway forced three interceptions and two fumbles in last week's 38-10 win at North LR. A pick-6 helped the Wampus Cats build an early 21-3 lead. Conway also got six turnovers in its other notable win, 55-41 at Bentonville. Conway passes for 51.7 percent of its 454 average yards weekly. Conway sophomore QB Donovyn Omolo completes 55 percent of his passes with 1,174 yards this season, including 354 yards against Class 6A Jonesboro. Junior basketball point guard Boogie Carr leads the Wampus Cats in rushing with 564 yards (6.2 yards per carry) and six touchdowns.
Balanced Cabot scores six touchdowns weekly, passing for 203 yards and rushing for 183 yards per Friday. Cabot has played lesser competition, beating three Class 6A members and two winless 7A teams. Cabot playmaker Braden Jay, committed to Harding University, has accounted for 796 yards, including 119 yards receiving weekly. Senior QB Grant Freeman has completed 56 of 97 passes for 1,003 yards in five games. The Panthers allow 19.4 points and force 2.5 turnovers per week and own a plus-3 turnover margin.

Conway won a wild matchup last season at Cabot 52-49. Conway led 21-0 at halftime before the team's exploded for 79 points the final 24 minutes. 
Watch extended highlights of Cabot's 47-27 win over Jonesboro earlier this year.

LAST WEEK
hootens.com correctly predicted 7 of 8 winners (88 percent) in Class 7A games. For the season, hootens.com is 51-5 (91 percent) in Class 7A.

WEEK 6 PREDICTIONS (favored teams in CAPS followed by points spread)
7A CENTRAL
Cabot at CONWAY (1): Game of the Week.
FS NORTHSIDE (28) at LR Catholic: Northside rebounded from its 18-point loss to Bryant with a 35-0 win over LR Central last Friday. Northside senior RB Sundquist Church (716 yards rushing; 143.2 yards weekly) leads the Grizzlies. Classmate Ty Massey (578 yards rushing) missed the past 1.5 games with a knee injury but returns this Friday. Winless Catholic scores 16.4 points per game this season and has scored just 13.6 PPG vs. Northside the past three meetings.
NORTH LR (45) at LR Southwest: North LR trailed 21-3 early and finished with five turnovers in last week's 38-10 loss to Conway. "Conway was more physical than us," says North LR coach Randy Sandefur. Second-year program LR Southwest has yet to win a game (0-12).
Watch extended highlights of LR Southwest's 47-0 loss to LR Parkview earlier this year.
BRYANT (42) at LR Central: Bryant will have mercy-ruled five opponents before finishing the regular season against Cabot, North LR and Conway.

7A WEST
Heritage at BENTONVILLE (35): Bentonville takes a 35-game win streak next week to Fayetteville where it can earn its 15th league title in 16 years.
BENTONVILLE WEST (1) at Rogers: West is 5-0 against Rogers. Wolverine junior WR Ty Durham, junior RB Carson Morgan and sophomore QB Jake Casey challenge a Rogers defense which started six sophomores in last week's 48-13 loss at Fayetteville. Rogers committed three turnovers and three drive-killing holding penalties in the first half last Friday. Rogers QB Noah Goodshield completes 66 percent of his passes for 205 yards weekly. Rogers senior RB Josh Shepherd (704 yards rushing in four games) averages 11.9 yards per carry.

Springdale at HAR-BER (15): Har-Ber hammered Heritage with 321 yards rushing for its first win of the season (41-21) last Friday. Har-Ber junior outside linebacker Amare Tareo had his best outing of the season while cornerback Lane Reeder and linebacker Clark Jenkins sat out last week but return this Friday. Springdale stopped Heritage 31-20 two weeks ago for its lone W of the year. Springdale's Landon Phipps (4.5 speed, 300-pound bench press) is arguably the league's top QB.
FAYETTEVILLE (21) at FS Southside: Fayetteville turned turnovers into points last week, scoring 34 in the second quarter of its mercy-rule win over Rogers. Fayetteville junior linebacker Brooks Yuracheck (6-0, 210) took over for injured Razorback commit Mani Powell and is one to watch. Fayetteville junior linebacker Kaiden Turner (6-2, 218) also owns a Razorback offer while senior D.D. Johnson (4.7 speed) disrupts plays from his end position. FS Southside has lost 12 of its last 13.