Class 6A Week 6 Rankings, Notes & Picks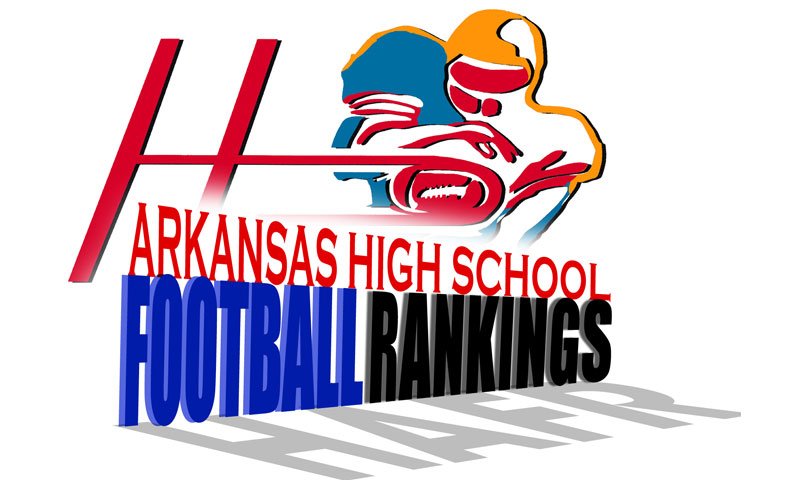 Hootens.com Class 6A Rankings
Week 6, 2022
Copyright Seventy Seven's Publishing
 1. Pulaski Academy (5-0)
2. Greenwood (5-1)
3. Lake Hamilton (6-0)
4. LR Catholic (5-0)
5. Benton (3-2)
6. West Memphis (4-1)
7. LR Christian (3-2)
8. Marion (3-2)
9. El Dorado (2-3)
10. Van Buren (1-4)
11. Greenbrier (2-3)
12. Sheridan (2-3)
13. Russellville (2-3)
14. Searcy (1-4)
15. Sylvan Hills (1-4)
16. Greene Co. Tech (2-3)
17. Siloam Springs (0-6)
18. Mountain Home (0-6)
19. Jacksonville (0-5)
LAST WEEK 
Hootens.com predicted correctly 8 of 9 games (88.9 percent) involving Class 6A teams and is 42-12 (78 percent) for the season.
WEEK 6 PREDICTIONS (favored team in ALL CAPS, highlighted in yellow)
HOOTENS.COM GAME OF THE WEEK
No. 12 Greenbrier at NO. 3 LAKE HAMILTON Greenbrier's Spread attack stands in contrast to Lake Hamilton's Wing-T offense.
Greenbrier is 2-3 in its move from Class 5A to Class 6A this year after losing a large group of seniors off last season's team that won a conference championship in Class 5A. Greenbrier still has Air Force commit Carter McElhaney, who has caught 25 passes for 549 yards and 7 TDs. He's also returned 2 kickoffs for scores. "After every game we play, coaches want to talk about him," Greenbrier Coach Randy Tribble said of McElhaney. "They ask, 'How fast is he?' 'That kid is awesome.' "
Lake Hamilton averages 239 yards rushing per game, but QB Easton Hurley has thrown 10 TD passes, including a school-record 5 TDs against Siloam Springs two weeks ago. "Our quarterback is playing really well," Lake Hamilton Coach Tommy Gilleran said. "They [Greenbrier] have to defend the run, along with the pass."
6A CENTRAL
El Dorado at WEST MEMPHIS: Defending Class 6A state champ El Dorado (2-3) knocked off Searcy 56-35 last week. QB Colin Parker passed for 262 yards and 2 TDs. West Memphis (4-1) lost to LR Catholic. The Blue Devils were held in check in the second half. 
Greene Co. Tech at BENTON: Greene County Tech beat Jacksonville 28-14 to end a 3-game losing streak. Benton is rolling after a slow start. RB Braylan Russell rushed for 173 yards and 4 TDs in the Panthers' 55-13 win over Marion. 
MARION at Searcy: Marion played without 8 starters in a 55-13 loss to Benton. Carson Catt threw 2 TD passes to Donnie Cheers III in the loss. Searcy's lone win came over Sylvan Hills. The Lions' bright spot  continues to be senior RB Dede Johnson, who has rushed for 855 yards and 11 TDs. 
SYLVAN HILLS at Jacksonville: Sylvan Hills beat Sheridan 28-27 for its first win.  Dylan Harris rushed for 118 yards and 3 score. Jacksonville's struggles continued with a 28-14 loss to Greene County Tech. The 14 points were the second most that the Titans have scored this season. 
LR CATHOLIC at Sheridan: Catholic, Class 6A's biggest surprise, ran away from West Memphis in a battle of unbeaten teams last week. The Rockets are 5-0 for the first time in more than 22 seasons. Sheridan lost to Sylvan Hills last week, giving the Bears their first win of the season. 
6A WEST
Siloam Springs at PULASKI ACADEMY: Siloam Springs is giving up 43.2 points per game. Pulaski Academy is averaging 47.8 points per game. Pulaski Academy QB Kel Busby has passed for 1,857 yards and 18 TDs through 5 games. 
Van Buren at RUSSELLVILLE: Van Buren played Lake Hamilton close early in a 60-21 loss to the Wolves. Malachi Henry set a school record with his 25th receiving TD. Russellville's Tracy Daniels rushed for 125 yards and 3 TDs in a 55-14 win over Siloam Springs. 
Mountain Home at LR CHRISTIAN: Mountain Home (0-6) lost 52-14 to Pulaski Academy. Brady Barnett and Chris Hubbard scored TDs for the Bombers. LR Christian was idle last week after falling to Pulaski Academy. LR Christian QB Walker White has passed for 1,023 yards and 14 TDs this season. 
OPEN: Greenwood