Class 2A Week 6 Rankings, Notes & Picks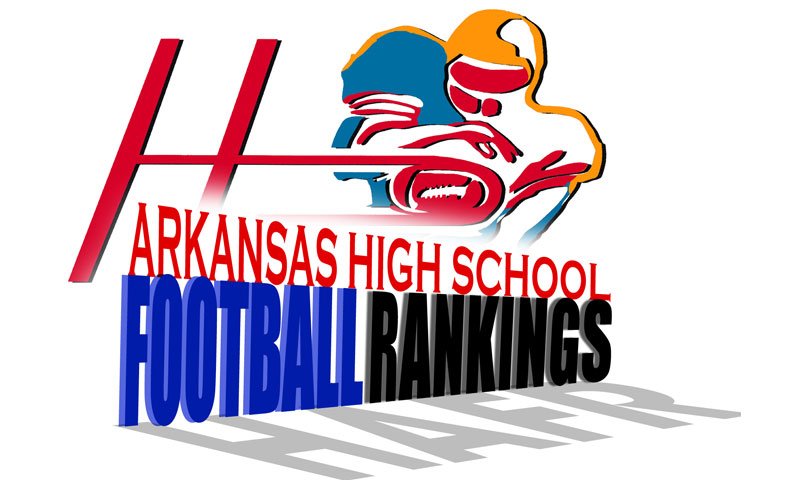 hootens.com Rankings
Class 2A, Week 6, 2020
Copyright Hooten Publishing, Inc.

1. Fordyce (5-0)
2. Gurdon (4-1)
3. Junction City (2-1)
4. Des Arc (5-0)
5. Poyen (5-0)
6. Clarendon (3-1)
7. Dierks (4-1)
8. Bigelow (5-0)
9. Foreman (1-4)
10. Cross County (4-0)
11. Magnet Cove (3-2)
12. Hampton (2-3)
13. E. Poinsett County (3-2)
14. McCrory (2-3)
15. Hector (3-2)
16. Quitman (3-2)
17. Hazen (2-2)
18. Mount Ida (2-4)
19. Magazine (3-2)
20. Carlisle (1-4)
21. Murfreesboro (3-3)
22. Marked Tree (2-3)
23. Mountainburg (1-2)
24. Parkers Chapel (1-4)
25. Bearden (2-3)
26. Earle (1-4)
27. Mineral Springs (2-4)
28. Strong (1-2)
29. J.C. Westside (1-3)
30. Cutter M Star (0-6)
31. Cedar Ridge (1-4)
32. Marvell (1-2)
33. Yellville-Summit (1-4)
34. Lafayette County (1-3)
35. Conway Christian (0-4)
36. England (0-4)

LAST WEEK
Hootens.com correctly picked 13 of 15 games (87 percent) involving Class 2A teams. It is 93 of 118 (79 percent) for the season.

GAME OF THE WEEK
No. 1 Fordyce at No. 3 Junction City
A rematch of the 2019 state title game won by Fordyce (28-6) and the 21st meeting all-time with Fordyce leading the series 14-6, per Junction City historian Wayne Pumphrey. Junction City has not played the past two weeks after defeating Foreman 30-12 Week 2. Junior A.J. Ivory averages 6.8 yards per carry, while senior receiver Devontay Gilbert averages 19 yards per reception. Senior QB Gabe Richards has completed 20 of 38 passes for 321 yards and four touchdowns without an interception. Senior LB Kam Torrence, DE Tate Barnett and S Jamal Johnson lead the Dragons in tackles.  Fordyce counters with senior QB Jaheim Brown, who has completed 67 percent of his passes for 876 yards and 13 TDs with six interceptions. Senior Ja'Quez Cross has rushed for 361 yards, caught passes for 448 yards and scored 12 TDs. He averages 193 all-purpose yards per game. Junior linebacker Trey Merritt (39 stops) leads 10 Redbugs with double-digit tackles. Junction City won the past two regular-season matchups 7-6 in 2018 and 14-12 in 2019. Watch extended highlights of Fordyce wins this fall over Rison HERE and Monticello HERE. Watch extended highlights of Junction City's 30-12 win over Foreman HERE.

3-2A
Cedar Ridge at MCCRORY (18): Cedar Ridge was missing 10 players, including starting QB Connor Cossey, Saturday afternoon when it lost at Mineral Springs 50-20. Senior WR Kevin Crotts recorded 100 yards receiving with a TD. McCrory's defensive woes continued last week when it also committed six turnovers and trailed EPC 32-14 late in the fourth quarter before losing 32-26. 
EARLE (2) at Riverview: This game was scheduled Wednesday. Class 3A Riverview was originally scheduled to play Harding Academy, while Earle was set to play at Lafayette County. Opponents outscore winless Riverview by a combined 150-12 (average score of 38-3 weekly) this fall. Riverview's offensive line has improved the past two weeks. Earle lost 44-42 last week at Marked Tree despite returning two kickoffs for TDs and rushing for more than 200 yards.
Marked Tree at CROSS COUNTY (9): CANCELED. This game was canceled Wednesday evening. Cross County is unbeaten after doubling winless England 40-20 a week ago by amassing 417 balanced yards. Senior QB Jamaille Beale completed seven of 13 passes for 145 and one TD with an interception. He rushed for another 100 yards and a TD. Junior A.J. Beale caught passes for 103 yards and two TDs. Marked Tree won a shootout over Earle 44-42 with senior QB Brennon Honeycutt completing seven of 14 passes for 110 yards. Honeycutt ran for another 121 yards and three TDs. Marked Tree won this matchup 52-50 last year.
E. POINSETT COUNTY (1) at Salem: EPC senior QB Preston Rains made sure last week that his final game against McCrory was one to remember. Rains ran 27 times for 206 yards and three TDs. He completed 10 of 20 passes for 79 yards and a TD with two INTs, but he also intercepted two passes at linebacker. Class 3A Salem trailed Melbourne 42-6 at halftime in a 42-22 loss, and senior FB Tristan Goodson (shoulder) is questionable for Friday night. 
Earle at Lafayette County CANCELED

4-2A
BIGELOW (24) at Mountainburg: No. 8 Bigelow marches toward its first league title since 2010. The Panthers amassed 430 yards last week in a 47-21 win over Yellville-Summit. Junior QB Keithlin Brown completed six of eight passes for 160 yards and three TDs with senior Nic Orr catching two balls for 103 yards and a TD. Trever Criswell returned in INT 30 yards for a TD. Mountainburg gave up 406 rushing yards in 30-6 loss to Magazine.
MAGAZINE (2) at Hector: Mirror images clash. Both teams running the Double Wing with large lines and a featured 'back: Kobe Faughn for Magazine and Ty Day for Hector. Faughn ran over Moutianburg last week for 199 yards and two TDs. The senior also logged 11 tackles, two forced fumbles and a fumble recovery at linebacker. Day ran 10 times for 86 yards and a score, and the senior caught two passes for 58 yards and a TD in a 55-22 loss to Class 3A Paris. Magazine has won both matchups in this series since Hector shifted back from the 5-2A in 2018.
Conway Christian at J.C. WESTSIDE (12): Westside is one of the more improved teams in 2A football. The Rebels pushed Mountainburg and Quitman the past two weeks but lost 20-6 and 33-26, respectively. Conway Christian was open last Friday after losing two weeks ago to Quitman 42-0.
QUITMAN (10) at Yellville-Summit: No. 16 Quitman edged J.C. Westside 33-26 a week ago behind a record-setting night for QB Will Litton. The junior set a single-game school record with 421 yards, passing for 133 yards and a TD and rushing for 288 years and three TDs. Yellville-Summit has lost four straight games after opening with a 42-6 win over Class 3A Two Rivers.    

5-2A
Cutter M Star at POYEN (19): No. 5 Poyen tries to avoid a letdown (after beating Dierks 21-12 last week in a Top 10 showdown) and looking ahead to the Week 7 clash at No. 2 Gurdon. A week ago, Poyen delivered a defensive gem by limiting Dierks to a season-low 198 rushing yards while forcing three turnovers. Poyen junior Blake Rhodes carried 18 times for 103 yards, while senior QB Jaxson Carter rushed 13 times for 144 yards and three TDs. Watch extended highlights of the game HERE and extended highlights of Poyen's Week 1 1in at Drew Central HERE. Cutter Morning Star piled up 396 yards last week in a 64-38 loss to Murfreesboro. Watch extended highlights of Cutter Morning Star's Week 3 loss to Magazine HERE. A year ago, Poyen got past Cutter Morning Star 35-29 in two overtimes.
MAGNET COVE (5) at Mount Ida: Magnet Cove welcomed the open date last week to get healthier, and senior RB Landon Stone should return this week. Stone had rushed for 280 yards two weeks ago at Parkers Chapel before tweaking a bum ankle. Mount Ida has played a grueling schedule with losses to Class 3A Jessieville (28-22), Class 4A Bald Knob (42-6) and last week to No. 4 Des Arc (47-14). Des Arc avenged a 45-point playoff beatdown in 2017 by jumping to a 40-0 halftime lead. MI sophomore Jack Hoeksema intercepted his sixth pass of the season.
GURDON is open.

6-2A
DES ARC (17) at Hazen: The Battle for Prairie County with just 18 miles separating these rivals. No. 4 Des Arc has won six of the past 10 meetings in the series. Hazen won two of the past three, but Des Arc won 38-8 last year. This year, Hazen owns wins over Earle and Marvell. Sophomore QB Luke King completed eight of 10 passes last week for 156 yards and two TDs in the 46-0 shutout of Marvell. Des Arc rolled up 302 rushing yards in the first half of a 47-14 blowout of Mount Ida. The defense limited Mount Ida to 63 yards in the first half.
CARLISLE (38) at Marvell: Carlisle shut out Strong 60-0 two weeks ago and  lost to top-ranked Fordyce 47-14 last week despite leading Fordyce 6-0 early and senior Collin Jinks rushing for 93 yards. Marvell lost 46-0 last week at Hazen.
CLARENDON (35) at England: Clarendon was open last week after losing 51-16 Week 4 to top-ranked Fordyce. Junior recruit Quincey McAdoo produced 52 rushing yards, 49 receiving yards and nine tackles in the loss. England gave up 417 yards last week to Cross County in a 40-20 loss.

7-2A
Foreman at DIERKS (2): Dierks must rebound from a hard-hitting (21-12) road loss to Poyen where the Outlaws suffered three turnovers but also  forced three turnovers in a statistically even game. Dierks missed 230-pound Andrew Kirby (quarantined again this week), who averages 7.7 yards per carry as the Flexbone fullback. Watch extended highlights of Dierks at Poyen HERE. Foreman, idle last week, owns one victory, but three of its losses came to Idabel, Okla. (3-1), No. 3 Junction City (2-1) and No. 2 Gurdon (4-0). Watch extended highlights of Foreman's loss at Junction City HERE.
Mineral Springs at MURFREESBORO (12): Mineral Springs notched its first win the of season Saturday when two QBs combined for 11 completions out of 17 attempts for 149 passing yards and two TDs in a 50-20 win over Cedar Ridge. Mineral generated 317 total yards. Murfreesboro dispatched of 5-2A member Cutter Morning Star 64-38 by amassing 36 first downs and 696 yards. Junior Jay Stuard carried 29 times for 257 yards and five TDs.
EARLE (8) at Lafayette County: Earle is scheduled to make the 8.5-hour round trip to deep Southwest Arkansas after losing 44-42 last week at Marked Tree despite returning two kickoffs for TDs and rushing for more than 200 yards. LC junior slotback Robert Bailey returned a kickoff for a TD and caught 10 passes for 154 yards and a TD in a 52-26 loss to Bearden.
8-2A
FORDYCE (6) at Junction City: See the Game of the Week.
Bearden at PARKERS CHAPEL (2): Parkers Chapel spent its open week working strictly on fundamentals after losing Week 4 to Murfreesboro 36-22. PC put up 315 yards at Murfreesboro but lost two fumbles and threw an interception. Senior RB Edison Thompson rushed for 150 yards and two TDs in the loss. Bearden took down Lafayette County 52-26 last week when senior Kendrick Juniel and junior Dominic Hammond combined for 263 rushing yards.
HAMPTON (35) at Strong: It's homecoming at Strong after an open week when it was scheduled to travel to Mineral Springs. Strong lost at Carlisle 60-0 two weeks ago. Hampton senior Easton Welch ran for 135 yards and a TD and completed a 10-yard TD toss to sophomore TaVion Galbert last week in a 55-20 loss at No. 2 Gurdon. Hampton produced 84 yards on 26 plays against Gurdon's first-team defense.