Class 6A Week 6 Rankings, Notes & Picks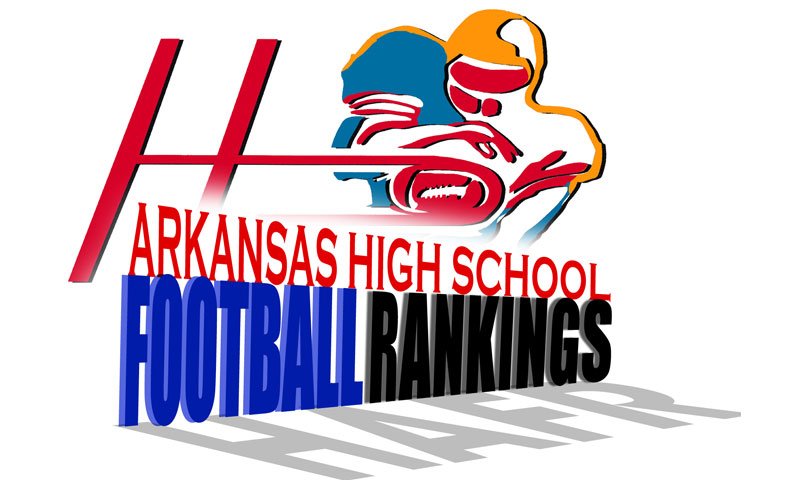 hootens.com Rankings
Class 6A, Week 6, 2020
Copyright Hooten Publishing, Inc.

1. Greenwood (5-0)
2. LR Parkview (3-0)
3. Benton (3-2)
4. Lake Hamilton (4-0)
5. Jonesboro (2-2)
6. Sylvan Hills (2-3)
7. Siloam Springs (3-2)
8. Van Buren (3-2)
9. Searcy (3-2)
10. West Memphis (2-3)
11. Marion (1-4)
12. Mountain Home (2-3)
13. Pine Bluff (1-2)
14. Russellville (1-4) 
15. El Dorado (0-3)
16. Sheridan (1-4)

HOOTENS.COM GAME OF THE WEEK
No. 3 Benton at No. 2 Little Rock Parkview
Parkview, which has not won a league title since 1984, returns to action after games against Greenwood and Lake Hamilton were canceled the previous two weeks due to COVID-19 protocol. When last seen, the Patriots stifled Pine Bluff 28-6, limiting the Zebras to 229 yards, forcing four turnovers and blocking a punt. Parkview senior quarterback Landon Rogers, an Arkansas commit, ran for four touchdowns against Pine Bluff. Rogers classmate and fellow Arkansas commit Erin Outley is out indefinitely with a knee injury. Juniors James Jointer and Trent Bennett spark the Parkview running game. Senior Montavious Goins enters some at fullback but is an all-league linebacker, where he stacked more than 70 tackles a season ago. Bennett flips and plays safety with 4.6 speed.  
Defending 6A West champion Benton played its best game of 2020 a week ago, when it routed Siloam Springs 42-0. Benton outgained Siloam 364-135 and led 35-0 at halftime. Siloam entered play last Friday night averaging more than 505 yards per week. Benton senior QB Garrett Brown completed 22 of 31 passes for 242 yards and four TDs against Siloam. All-league tailback Casey Johnson averages 5.7 yards per rush this season with six TDs. Five Benton receivers have caught 10 passes or more this fall, led by senior Cameron Harris' 28 receptions for 440 yards (15.7 yards per reception) and seven scores. Trevor Standridge has caught 19 passes for 287 yards and two TDs. It was Benton's first shutout since beating LR Hall 48-0 last October. Senior linemen Justin Walker and Hayden Purdy anchor the Benton defense.

LAST WEEK
hootens.com correctly predicted five of six winners (83 percent) in games involving Class 6A teams. Hootens.com correctly predicted 48 of 59 winners (82 percent) in games involving 6A teams this season.

WEEK 6 PREDICTIONS (favored teams in CAPS followed by point spread)
6A EAST
Sheridan at EL DORADO (6): Sheridan trailed Jonesboro just 31-27 last week in the third quarter of a 52-27 defeat. The Yellowjackets rolled up 255 balanced (137 rushing and 118 passing) yards against Jonesboro, led by junior QB Konner Canterbury's 118 passing yards and three TDs. El Dorado has not played in two weeks following COVID-19 protocol. The Wildcats focused on red-zone offense the past two weeks after struggling to finish drives during their 0-3 start. El Dorado traveled inside the Cabot 5-yard line and did not score twice Week 2. Week 3 against Class 5A Magnolia El Dorado continuously committed penalties to get behind the chains.
Pine Bluff at JONESBORO (10): Jonesboro scored the final 21 points of last week's 52-27 victory at Sheridan. In his first varsity start, junior QB Rykar Acebo passed for 318 yards and three scores. Senior running back Charlie Long rushed for 78 yards and two scores at Sheridan. Pine Bluff scores just six points per week and league rivals Little Rock Parkview and Sylvan Hills beat Pine Bluff by a combined 63-6 in the Zebras' last two games (game last week against El Dorado was canceled). Sylvan Hills outgained Pine Bluff 369-149 two weeks ago in a 35-0 Sylvan Hills victory.
Marion at SEARCY (14): Marion put together its best game of the season last week, when it beat Sylvan Hills 10-7. Marion senior tailback Brandon Mackey ran 61 yards for the Patriots' TD and sophomore Dylan Pieri booted the game-winning 35-yard field goal with just over a minute left in regulation. Marion senior safety Dontonio Moore intercepted a pass against Sylvan Hills. Searcy outscored West Memphis 25-0 in the second half last Friday night en route to a 38-9 victory. Searcy junior running back Daniel Perry ran for 110 yards and three TDs at West Memphis. Searcy rolled up 327 yards (195 rushing and 135 passing) at West Memphis.
West Memphis at SYLVAN HILLS (13): West Memphis managed less than 150 yards in last week's 38-9 loss to Searcy, but the Blue Devils did not commit a turnover. The Blue Devils rushed for just 49 yards in the second half. West Memphis running back Dennis Dallas ran 2 yards for a TD before halftime. Sylvan Hills struggled to its lowest scoring night of the season in last week's 10-7 loss at Marion. Sylvan Hills senior wingback Taevion Cunningham ran 17 yards for a TD to cap off a 60-yard drive. The Bears managed just 173 yards (all rushing) at Marion and they committed two turnovers.

6A WEST
BENTON (2) at LR Parkview: See Hootens.com Game of the Week.
GREENWOOD (21) at Siloam Springs: Siloam Springs managed just 135 yards in last week's 42-0 loss at Benton. It was Siloam's first scoreless game since a 38-0 loss in 2017 at Greenwood. Greenwood's 40-7 victory a week ago at Mountain Home was the first meeting of the schools since 1992. Greenwood led 40-0 at halftime after forcing three punts, recovering a fumble and stuffing a fourth-down attempt on Mountain Home's five first-half possessions. Greenwood senior QB L.D. Richmond ran for two TDs and fired a 53-yard TD toss to Luke Brewer at Mountain Home. Senior tailback Hunter Wilkinson ran for a score and caught a TD pass at Mountain Home and Caden Brown ran 63 yards for a TD.
LAKE HAMILTON (19) at Russellville: Russellville trailed Van Buren just 21-14 a week ago at halftime, and 28-21 in the third quarter, before losing 42-21. Senior QB Brayden Whitford fired an 80-yard TD pass to Damon Donoho and Caleb Gray returned an interception 81 yards for a score. The Cyclones blocked a Van Buren punt that Gabe Hogue recovered for a score in the third period. Lake Hamilton did not play last week after LR Parkview had to cancel due to COVID-19 protocols. When last seen, Lake Hamilton scored the final 14 points in a 28-14 win over Mountain Home two weeks ago. The Wolves racked up 346 yards against Mountain Home, including 296 rushing. Juniors Owen Miller and Tevin Woodley each eclipsed the 100-yard rushing mark with three combined TDs.
VAN BUREN (10) at Mountain Home: Mountain Home produced a 14-play, 69-yard TD drive in last week's 40-7 loss to Greenwood and the Bombers forced two turnovers on defense. Van Buren senior QB Gary Phillips racked up more than 400 yards in last week's 42-21 victory against Russellville. Phillips completed 18 of 33 passes for 312 yards and a TD and he ran for 125 yards and two scores. Van Buren sophomore Chi Henry caught two TD passes and returned an interception 100 yards for a TD at Russellville.