Class 7A Week 6 Rankings, Notes & Picks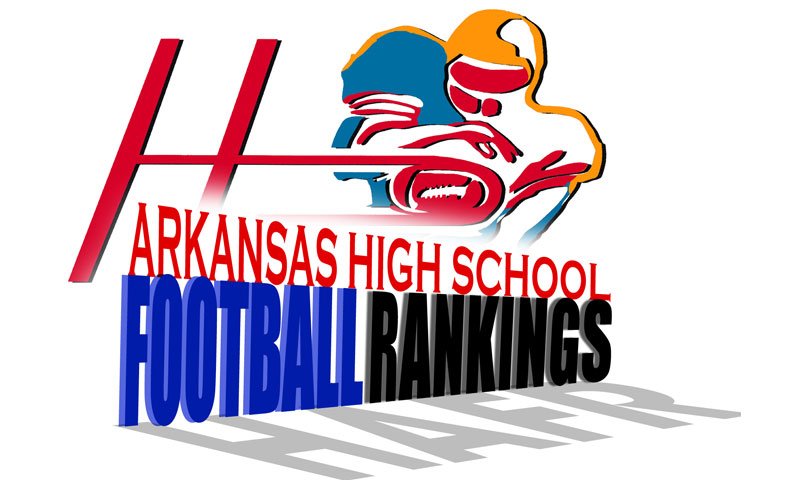 Hooten's Arkansas Football Rankings
Class 7A, Week 6, 2020
Copyright Hooten Publishing, Inc.

1. Bryant (5-0)
2. Bentonville (5-0)
3. North Little Rock (5-0)
4. Conway (2-2)
5. Cabot (5-0)
6. Bentonville West (3-2)
7. Har-Ber (1-4)
8. LR Catholic (2-3)
9. LR Central (1-3)
10. FS Northside (3-1)
11. Fayetteville (0-4)
12. Rogers (3-0)
13. Springdale (2-3)
14. FS Southside (1-4)
15. LR Southwest (0-3)
16. Heritage (1-4)

HOOTENS.COM 7A GAME OF THE WEEK
No. 4. Conway at No. 5 Cabot.
Bryant and North LR are the teams to beat, but this likely decides the No. 3 team in the 7A Central. Conway had 21 days off before losing to North LR 39-37 last Friday. The game had five lead changes and Conway senior quarterback Ben Weese set a school record in the modern era by completing 28 of 45 passes for 448 yards and four TDs with no interceptions. Offensive coordinator and former Searcy head coach Mark Kelley has Reese (1,243 yards in just four games) and the Wampus Cats scoring 36 points weekly. All-state receiver Bryce Bohannon, whose dad made 17 career interceptions and was an all-American at UCA, makes people miss. Coach Keith Fimple says Jayden Williams (6-6, 250), starting center for Conway's basketball team last year, shifts from tight end to left tackle but has two jerseys if needed on passing downs. Conway starts five sophomores on defense and allows 33.2 points per game, Fimple says.
Cabot is undefeated but rarely puts an opponent away. Last Friday the Panthers held on to win at Collierville, Tenn. (38-31) despite allowing a 92-yard run and 49-yard TD pass in the final 2:58. Cabot also rallied from behind for non-conference victories over Class 6A members Searcy and Jonesboro and opened league play with a 31-21 win over LR Catholic two weeks ago. Cabot's Mason Bell carried 10 times for 118 yards while standout quarterback Tyler Gee completed 11 of 20 passes for 312 yards and three TDs with no interceptions at Collierville. Cabot was penalized for just 22 yards last week and did not commit a turnover. Cabot's Aaron Pouncy and scholar athlete Payson Woods each recorded a sack.

LAST WEEK
hootens.com correctly predicted six of seven winners in games involving Class 7A teams, nailing the 7-point spread on Cabot over Collierville, Tenn. For the season, hootens.com is 45-9 (83 percent) in Class 7A.

7A CENTRAL
Conway at CABOT (1): Game of the Week.
LR CATHOLIC (7) at FS Northside: Catholic's linemen held up better than most in last week's 31-3 loss to bullish Bryant. FS Northside trailed 21-19 at halftime but kicked a field goal in the final seconds to win at winless Fayetteville 33-30.
LR Southwest at North LR canceled.
LR Central at Bryant canceled.

7A WEST
BENTONVILLE (35) at Heritage: Bentonville likely won't be challenged again until the playoffs.
Rogers at BENTONVILLE WEST (15): West bounced back from its 35-28 loss at Greenwood with a 23-10 victory over Springdale. Undefeated Rogers was last seen Sept. 18 hammering hapless Springfield Central, Mo., 43-14
HAR-BER (6) at Springdale: This could be one of the better games since the schools split and started playing each other in 2006. Springdale trailed Bentonville West just 10-3 in the third quarter last week before losing 23-10. Har-Ber mercy-ruled Heritage last Friday for its first win of 2020. Sophomore running back Hudson Brewer (6-2, 190) leads Har-Ber. totaling 88 yards per Friday. Junior Ethan Fender leads Wildcat receivers with 15 catches for 191 yards and two TDs.
FS Southside at FAYETTEVILLE (17): Fayetteville gets its first W of 2020. The Purple Dogs committed three turnovers in the first half last week and lost in the final seconds to FS Northside 33-30. Southside won at Class 6A Russellville 21-17 on Sept. 11 for its only victory this fall.