Class 4A Week 7 Rankings, Notes & Picks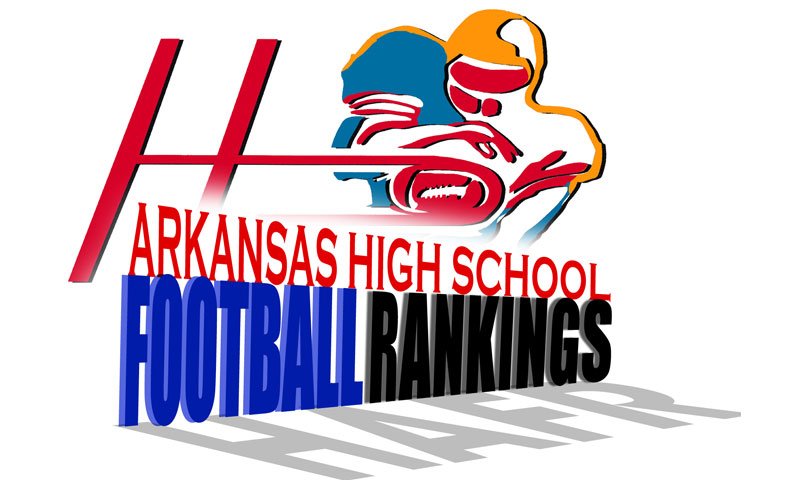 Hootens.com Rankings
Class 4A, Week 7, 2018
Copyright Hooten Publishing, Inc. 
1. Warren (5-0)
2. Joe T. Robinson (5-1)
3. Nashville (5-1)
4. Rivercrest (6-0)
5. Shiloh Christian (5-1)
6. Ozark (4-2)
7. Hamburg (5-1)
8. Dumas (5-1)
9. Dardanelle (5-1)
10. Arkadelphia (1-5) 
11. Stuttgart (4-1)
12. Bauxite (6-0)
13. Pea Ridge (4-2)
14. Jonesboro Westside (5-1)
15. Elkins (6-0)
16. Prairie Grove (3-3)
17. Helena (5-1)
18. Lincoln (5-1)
19. Heber Springs (2-4)
20. Lonoke (3-3)
21. Pottsville (3-3)
22. Southside Batesville (3-3)
23. Haskell Harmony Grove (4-2)
24. Mena (3-3)
25. Pocahontas (3-3)
26. CAC (3-3)
27. Bald Knob (3-3)
28. Trumann (3-3)
29. Ashdown (3-3)
30. Fountain Lake (3-3)
31. Star City (2-4)
32. Gosnell (2-4)
33. Crossett (1-4)
34. DeWitt (3-3)
35. Gentry (2-4)
36. Riverview (2-4)
37. Monticello (0-6)
38. Mills (0-6)
39. Cave City (1-5)
40. Highland (1-5)
41. Berryville (2-4)
42. Malvern (0-6)
43. Dover (1-5)
44. Gravette (0-6)
45. Waldron (1-5)
46. Brookland (0-6)
47. Green Forest (1-5)
48. Subiaco Academy (1-5)

HOOTENS.COM GAME OF THE WEEK
No. 7 Hamburg at No. 17 Helena
It's senior night and the final home game for Helena's 23 seniors. The Cougars have given up just 16 points over the past two weeks while beating DeWitt and Monticello. Cougar senior quarterback Armonie Calhoun sparks an offense that rushes for 249 yards a game. Calhoun has passed for 380 yards and three touchdowns this season, and has 86 carries for 767 yards and 10 TDs. Senior left guard Sharmar Debnam (6-1, 330) paces the Cougars in pancake blocks. "He lays people on their backs," Coach Russell Smith says. Senior Joseph Robinson (5-6, 150), the smallest Cougar defenders, has 44 tackles, two interceptions and a fumble recovery this season.
Hamburg has three straight league victories over DeWitt, Monticello and Star City by an average of 39-15. Strong-armed senior QB Jonathan Kelley (6-2, 205) has passed for more than 700 yards this season, completing 10 passes for 150 yards and running for a TD in last week's 21-point win at Star City. Senior Derrick Webb ran for 106 yards and three TDs against Star City.

TV SHOW
Hooten's Arkansas Football airs 10:30 a.m. Saturdays on KATV (ABC Little Rock) Channel 7, covering the Razorbacks, high school teams and players to watch.

LAST WEEK
Hootens.com correctly predicted 20 of 24 games last week (83 percent). Hootens.com has predicted 132 of 156 games this year (85 percent).

WEEK 7 PREDICTIONS (favored team in ALL CAPS)
1-4A
Gentry at SHILOH CHRISTIAN (26): Shiloh Christian has won five straight games, including last week's 42-point triumph over Prairie Grove. Junior QB Eli Reece completed 13 of 17 passes a week ago for 194 yards and five TDs, while junior Truitt Tollett had eight catches for 123 yards and three TDs. The strong-armed Reece has 13 TD passes and no interceptions this year while splitting snaps with sophomore Jaiden Henry, who provides a dual threat. Gentry has won consecutive games over Berryville and Green Forest after an 0-4 start. Junior QB Brandon Atwood threw three TD passes in last week's 35-0 win over Green Forest, and he's passed for 989 yards and eight TDs this fall.
Gravette at BERRVYILLE (2): Winless Gravette has scored just 19 points in six games this year, losing its three conference games by a combined 101-7. Berryville has lost its three 1-4A games by a combined 104-20.
PEA RIDGE (3) at Prairie Grove: Pea Ridge still in the hunt for the conference title, overcoming a disastrous start with four straight wins. Junior QB Tate Busey threw a pair of TD passes and ran for two more in last week's 42-0 win over Gravette. The Blackhawks led 29-0 at halftime. Prairie Grove senior fullback Garrett Heltemes ran for a pair of first-half TDs last week against Shiloh Christian. 
LINCOLN (24) at Green Forest: Green Forest has won nine of the past 10 meetings over Lincoln. But the Tigers have lost their three 1-4A games this fall by a combined 156-0. Lincoln is 5-1 this year after last week's mercy-rule triumph over Berryville. Senior QB Caleb Lloyd threw two TDs in the first quarter of the route. 

2-4A 
CAC at SOUTHSIDE BATESVILLE (9): Southside Batesville shared last year's conference title, but the Southerners are 1-2 in league games this fall after last week's four-point loss at Lonoke. The Southerners trailed 27-6 in the fourth quarter, but scored a pair of late TDs and a safety. Southside senior Caden Huskey ran for a TD and caught five passes for 105 yards. CAC had six turnovers in last week's 31-point loss to Heber Springs. 
Bald Knob at HEBER SPRINGS (14): Bald Knob has surrendered 63 points the past two weeks in losses to Lonoke and Stuttgart. The Bulldogs effectively throw the football. Heber Springs has lost three games by a total of seven points in 2018. The Panthers forced six turnovers (three fumbles, three interceptions) in last week's 52-21 triumph at CAC. Senior running back Blaze Nelson ran for 207 yards and three TDs a week ago, and has 817 yards and seven TDs this fall.
STUTTGART (18) at Riverview: Stuttgart has never lost to Riverview. The Ricebirds blanked Bald Knob 35-0 a week ago when senior David Walker ran for a pair of TDs and paced the D in tackles. The 'Birds led 14-0 at halftime. Riverview hung 42 points last week on favored Mills, after scoring just three TDs in the previous two games. Riverview junior Logan Miller completed six of 11 passes for 54 yards and a TD and ran for a school-record 285 yards and two TDs against Mills.
Mills at LONOKE (16): Its homecoming in Lonoke, and the Jackrabbits are in playoff contention after consecutive wins over Bald Knob and Southside Batesville by a combined 11 points. The 'Rabbits piled up 322 yards against Southside, with sophomore Anthony Parks sprinting for 139 yards and a TD and intercepting a pass to set up another score. Winless Mills gives up 35 ppg.

3-4A
JONESBORO WESTSIDE (28) at Cave City: High-flying Jonesboro Westside has five straight victories behind an offense rolling up almost 400 yards and 47 points weekly. The Warriors led Brookland 37-6 at halftime last week. Senior David Fowler ran for three TDs against Brookland. Cave City gives up 37 ppg. The Cavemen have played their best games of 2018 at home, trailing Southside Batesville 7-3 at halftime Week 1 and beating Highland 27-14 Week 5.
GOSNELL (14) at Brookland: Gosnell has never lost to Brookland, but the Pirates have dropped consecutive games to Riverview and Trumann by a combined 58-21. The Pirates were shutout against Trumann last week, their first scoreless game since Week 8, 2015. They committed three turnovers inside the 30-yard line against Trumann. Brookland surrenders 40 ppg.
Pocahontas at RIVERCREST (7): Rivercrest has scored at least 43 points in its three conference wins over Gosnell, Highland and Trumann. The Colts rush for 314 yards weekly. Senior Kentavious Robinson has 112 carries for 1,152 yards and 13 TDs this fall, while senior QB Demilon Brown averages 4.9 yards per carry (333 yards and seven TDs in 2018). Pocahontas pounded Cave City 48-14 a week ago, but the Redskins haven't won consecutive games since Week 7 last season. Pocahontas sophomore QB Dawson Chester and WR Devon Adams fuel an offense that scores four TDs weekly.
TRUMANN (8) at Highland: These teams have split the past 12 meetings. Trumann has consecutive road wins at Brookland and Gosnell. Senior QB Will Ryan White ran 48-yards for the clinching TD with 1:22 left last week at Gosnell. White scored both TDs in the 14-0 decision, running for a game-high 93 yards on 19 carries, as the Wildcats controlled the clock more than 30 minutes. 

4-4A
DARDANELLE (25) at Dover: Dardanelle must shake last week's eight-point setback at Ozark. The Sand Lizards trailed 14-13 at halftime, but didn't score in the second half (a fourth quarter TD pass was waved off after officials ruled that QB Jordan Metcalf was down before he threw it). Dardanelle's Jacinto Diaz kicked two field goals. Dover has been shutout twice this year and limited to a TD in two other games.
Elkins at MENA (2): Undefeated Elkins faces its toughest test of the season, and the Elkins final four opponents have a combined record of 16-9, while its opening six opponents have a 7-23 record. Elkins junior QB Quinn McClain completed nine of 12 passes for 151 yards and ran five times for 56 yards in last week's 46-point win over Subiaco Academy. Mena led Dover 20-6 at halftime last week before coasting to a 40-point win. Bearcat sophomore QB Jake Wiles ran nine times for 89 yards and caught a 37-yard TD pass against Dover.
Subiaco Academy at WALDRON (3): A battle of 1-5 teams. Waldron gets outscored 36-17 weekly, while Subiaco Academy gets outscored 36-13. Waldron rushes for 197 yards weekly, with sophomore QB Braden Williams throwing five TDs. Subiaco Academy senior Gage Lee has 11 catches for 297 yards and five TDs this year, after catching just five passes a year ago.
OZARK (10) at Pottsville: These teams have split the past six meetings. Pottsville racked up almost 500 yards in last week's 42-6 triumph over Waldron. Junior Drew Rust caught a pair, including a 74-yarder in the first half. Ozark puts up 404 yards weekly. Senior QB Dawson Dietz completes 66 percent of his passes this year for 1,025 yards and 10 TDs, with five interceptions. 

7-4A
H. Harmony Grove at ARKADELPHIA (16): Arkadelphia blanked Fountain Lake 44-0 a week ago, its first win since last year's state title game. The Badgers 28-0 at halftime. Junior QB Cannon tuner threw a TD pass and ran for two more. Tuner has passed for 736 yards and six TDs this year and rushed for 450 yards and three TDs. Haskell's grit and determination impressed in last week's 17-point setback to Bauxite. Senior QB Logan Whitley ran for a pair of TDs and threw another. 
NASHVILLE (17) at Ashdown: Nashville leads the all-time series 52-17. But Ashdown usually plays tough against the Scrappers, winning by four points in 2013 and losing by seven points a year ago. Nashville must recover from last week's 14-point setback to Joe T. Robinson, its first loss of the year. Nashville's running back by committee system rushes for 259 yards weekly. Sophomore Keyshawn Stewart paces the unit with 83 carries for 544 yards and nine TDs. Ashdown senior Bradley Bearden triggers a unit that averages four TDs a game.
Malvern at JOE T. ROBINSON (37): It's homecoming at Joe T. Robinson and the Senators have five straight wins since losing at Class 7A Springdale. The Senators led Nashville 23-19 in the fourth quarter last week before winning by 14 points. Senior Tyler Jones paces the rushing attack with 501 yards and eight TDs this fall. Winless Malvern averages less than nine ppg.
Fountain Lake at BAUXITE (7): Fountain Lake's one-point decision last year propelled the Cobras to the no. 5 playoff seed and kept the Miners out of the postseason. Bauxite hasn't been to the playoffs since 2009, and never as members of Class 4A. Bauxite wears down opponents with an offensive line that averages 270 pounds. Senior QB Seth McDowell ran for 161 yards and three TDs in last week's 35-18 decision at Haskell. Fountain Lake has scored just 20 points in three conference games, albeit losses to No. 2 Joe T. Robinson, No. 3 Nashville and No. 10 Arkadelphia.

8-4A
HAMBURG (7) at Helena: Hootens.com Class 4A Game of the Week.
WARREN (24) at DeWitt: Warren has never lost a conference game to DeWitt. The Lumberjacks led Dumas 10-8 in the third quarter before sprinting to a 30-point triumph. Senior Treylon Burks threw a 63-yard TD pass, caught a TD and ran for another against Dumas. DeWitt has dropped three straight games since starting the year 3-0. The Dragons held Crossett to 24 yards rushing last week, but lost by a TD.
Monticello at CROSSETT (6): Crossett rallied past DeWitt by seven points last week, outscoring the Dragons  27-14 in the second half. Junior QB Justin Stokes smoked DeWitt with 393 yards and seven TDs, including four tosses to senior Deandre Webb. Winless Monticello led Helena 14-6 in the second quarter last week, but didn't score again. Monticello sophomore QB Michael Martens passed for 594 yards and three TDs this year, but the Billies have thrown 13 interceptions.
Star City at DUMAS (13): Dumas must emotionally recover from last week's loss at Warren when the Bobcats trailed by two points in the third quarter. Dumas rushes for 274 yards weekly, with junior QB Chris Harris (736 yards) and sophomore 'back Kylin James (509 yards) combining for 16 TDs. Star City still playing hard for first-year coach Chris Vereen, despite losing the past two weeks to Hamburg and Warren by a combined 76-13.