Class 7A Week 7 Rankings, Notes & Picks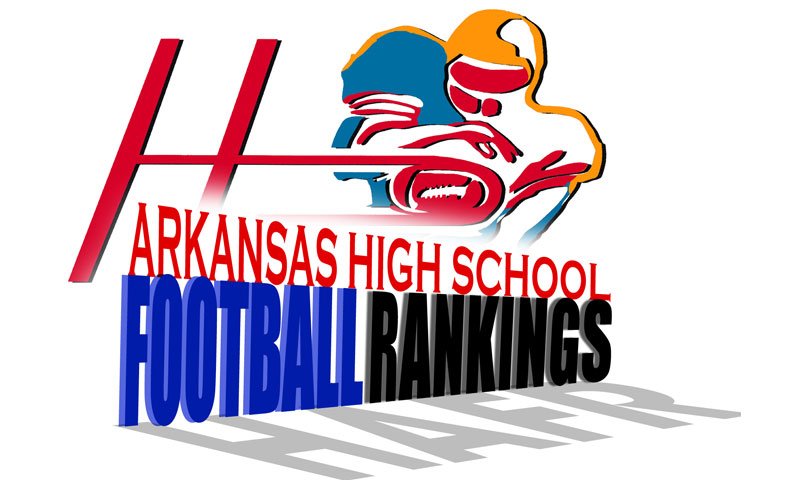 Hootens.com Rankings
Class 7A, Week 7, 2018
Copyright Hooten Publishing, Inc.
1. North LR (6-0)
2. Fayetteville (5-1)
3. Bryant (5-1)
4. Conway (5-1)
5. Bentonville West (3-3)
6. FS Northside (5-1)
7. Springdale (5-1)
8. Bentonville (3-3)
9. LR Catholic (4-2)
10. FS Southside (3-3)
11. Cabot (2-4)
12. Springdale Har-Ber (3-3)
13. Van Buren (2-4)
14. LR Central (1-4)
15. Rogers (1-4)
16. Rogers Heritage (0-6)

HOOTENS.COM GAME OF THE WEEK
No. 2 Fayetteville at No. 8 Bentonville.
Bentonville belted Rogers Heritage 56-7 last Friday, allowing just 120 yards and seven first downs. Bentonville's fast and physical defense allows just 5 points per conference game. Senior QB Easton Hughes (6-4, 210) completed all 11 of his passes for 130 yards and three TDs in the first half at Heritage.  Fayetteville brings talented, route-running receivers to Bentonville but will probably need to to run it some to win. Fayetteville standout dual-threat QB Darius Bowers likely returns from a Week 3 injury this week to provide the Purple Dogs another rushing threat. Bowers totaled 13 TDs the first three games this fall with 325.3 yards passing weekly.

LAST WEEK
Hootens.com correctly predicted the winner in 7 of 8 Class 7A games, missing only Conway's overtime win at Cabot. For the season, hootens.com is 44-18 (71 percent) predicting 7A games.

WEEK 7 PREDICTIONS (favored team in ALL CAPS followed by points spread)
7A CENTRAL
LR Central at CABOT (14): Cabot has lost four straight and this is likely its last chance to get retiring coach Mike Malham his 300th win at the school. Cabot plays at No. 1 North LR, at No. 3 Bryant and plays host to No. 6 FS Northside the final three weeks of the regular season. Cabot likely must win two more games to make the postseason. LR Central has lost its first three conference games by a combined 129-15 and likely needs a win this week to keep any realistic playoff hopes.
FS Northside at CONWAY (1): Conway rallied from two TDs down early and escaped in overtime at Cabot last Friday. Northside led 16-0 less than 8 minutes into last week's 40-14 win over LR Catholic. Northside senior QB Derrick "Duece" Wise carried 14 times for 131 yards and completed 9 of 11 passes for 183 yards, including 30- and 71-yard TDs. Opposing coaches rave about Northside's defense. Northside senior kicker Henry Hernandez hit all five extra points and nailed 45- and 25-yard field goals last week.
NORTH LR (35) at LR Catholic (Thurs.): Catholic loses its third straight after starting 4-0. Catholic threw three interceptions and punted five times but totaled more than 350 yards offense, including Samy Johnson's 124 yards rushing (4.6 yards per carry) in last week's 40-14 loss at FS Northside. Defending state champ North LR looks better than a year ago, dominating with its defensive front, linebackers and three good running backs but faces tougher tests the next two weeks at FS Northside and against No. 3 ranked Bryant.
BRYANT (13) at FS Southside: Southside senior QB Taye Gatewood passed for four TDs, including a 73-yarder to classmate Tyrese Solomon (6 catches for 120 yards) in last week's 49-27 loss at North LR. Bryant has won the past two weeks by a combined score of 115-28. Bryant's defense and determined running back Latavion Scott (15 TDs, 7.1 yards per rush) are hard to handle.

7A WEST
FAYETTEVILLE (1) at Bentonville: Game of the Week.
BENTONVILLE WEST (18) at Har-Ber: Tough challenge for heartbroken Har-Ber after losing last week on a two-point pass in the final seconds at crosstown rival Springdale 43-42. Har-Ber still makes the playoffs with a win over No. 13 Rogers and/or No. 15 Van Buren the next two weeks. Har-Ber junior RB Jay Burns (5-10, 170) torched Springdale for 323 yards and four TDs on 33 carries (9.8 yards per rush) last week. Bentonville West had almost 400 yards in the first half and a 35-0 lead on Rogers at the break last Friday. It was West's coach Bryan Pratt's 100th career victory. 
SPRINGDALE (14) at Rogers: Springdale must recover from last week's emotional, last-second, 43-42 win over crosstown rival Har-Ber. It was Springdale's first victory in the series since 2006. Springdale senior QB Grant Allen, a transfer from Har-Ber, accounted for almost 500 yards offense with six TD tosses against his old teammates. Rogers allowed almost 400 yards offense in the first half of last week's mercy-rule loss at Bentonville West.
Heritage at  VAN BUREN (14): Van Buren picks up its third win of the year, better than the past three seasons, and secures a playoff spot. Van Buren QB Christian Murrow, one of just six senior starters, completes 64 percent of his passes for 282 yards weekly. Van Buren first-year coach Casey Dick brags on the receiving corps' progress and says his team "has found a sense of urgency and sense of pride. We want to be the same team from the first snap until the last play of the game." Hapless Heritage totaled 120 yards offense and seven first downs in its 41-7 homecoming loss last week against Bentonville. Heritage has lost 34 of its past 36 games. Heritage hasn't won since last October when it beat Van Buren 29-28.