Class 6A Week 7 Rankings, Notes & Picks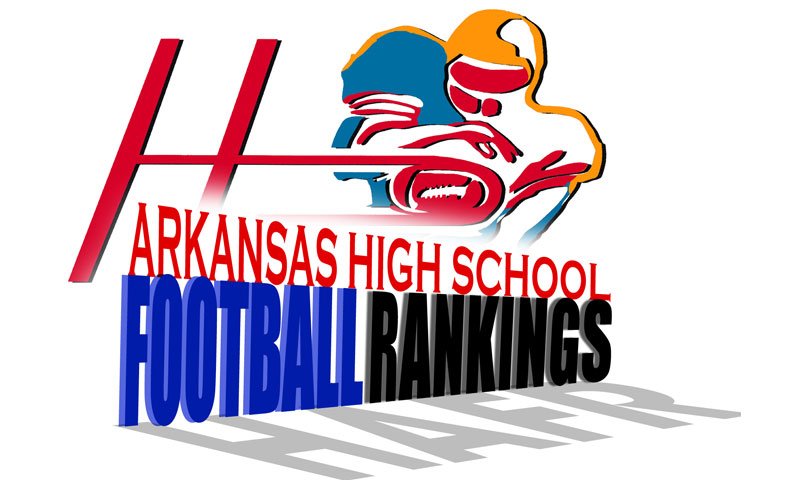 Hootens.com Class 6A Rankings
Week 7, 2022
Copyright Seventy Seven's Publishing
1. Pulaski Academy (6-0)
2. Greenwood (5-1)
3. Lake Hamilton (7-0)
4. LR Catholic (6-0)
5. Benton (4-2)
6. West Memphis (5-1)
7. LR Christian (4-2)
8. Marion (4-2)
9. El Dorado (2-4)
10. Russellville (3-3)
11. Van Buren (1-5)
13. Greenbrier (2-4)
13. Sheridan (2-4)
14. Searcy (1-5)
15. Sylvan Hills (2-4)
16. Greene Co. Tech (2-4)
17. Siloam Springs (0-7)
18. Mountain Home (0-7)
19. Jacksonville (0-6)
HOOTENS.COM GAME OF THE WEEK
No. 3 Lake Hamilton at No. 2 GREENWOOD
Lake Hamilton will play Greenwood for the fourth time in three seasons this Friday.
Lake Hamilton is led by junior QB Easton Hurley (868 passing, 10 TDs; 5 rushing TDs), and Hurley will play a vital role for Lake Hamilton. "We've got to score with them," Lake Hamilton Coach Tommy Gilleran said. "We like to limit possessions. We've got to make sure we get first downs and limit their possessions. That way, we can control the clock a little bit and give them less opportunities. And when they do miss and get a three-and-out, we'll get another chance to run some clock."
Greenwood is led by senior QB Hunter Houston, who has completed 78 percent of his passes while throwing for 1,624 yards and 18 TDs and 3 interceptions. "We are very familiar with them," Greenwood Coach Chris Young said. "They do a great job with what they do. They are practicing what they do 14 weeks a year. We are practicing what they do one week a year. Fortunately, this year, we had a bye week the week before we play them. We feel like that is a benefit for us."
 6A-EAST
Sheridan at EL DORADO: Sheridan drove 99 yards for its only score in a 21-7 loss to LR Catholic. El Dorado has struggled this season after winning the 6A title a year ago. Shararious Plummer (29-145 rushing, 4 TDs) kept El Dorado alive in a 37-30 loss to West Memphis last week. 
Jacksonville at BENTON: Jacksonville played its closest game of the season in a 19-14 loss to Sylvan Hills. Benton has won three consecutive after starting the season 1-2. Elias Payne returned 2 punts for TDs in a blowout win over Greene County Tech. 
WEST MEMPHIS at Marion: Both of these teams from Crittenden County possess winning records. West Memphis is led by QB Keland Mills, who passed for 321 yards and 4 TDs against El Dorado
SEARCY at Greene County Tech: The Lions have won only one game, but they are led by senior RB Dede Johnson, who has rushed for 976 yards and 12 TDs. He's averaging 163 yards per game. Greene County Tech is coming off a 58-0 loss to Benton. The Eagles have given up 44 points per game in their 4 losses. 
Sylvan Hills at LR CATHOLIC: Sylvan Hills has won two in a row after starting the season 0-4. The Bears beat Jacksonville 19-14 last week. Catholic (6-0) continued its undefeated season with a 21-7 win over Sheridan. Cooper Nannen, Brooks Ward and Sam Sanders each scored TDs for the Rockets. 
6A WEST
PULASKI ACADEMY at Van Buren: The move to Class 6A has been no problem so far for the Bruins, who are coming off a 64-17 win over Siloam Springs. QB Kel Busby completed 15 of 19 passes for 404 yards and 6 TDs. Charlie Cotros rushed for 122 yards on 13 carries. Van Buren led Russellville 21-6 at halftime but ended up losing 28-21. Cameron Keller rushed for 118 yards on 22 carries. 
LR CHRISTIAN at Siloam Springs: LR Christian sophomore RB Ronny Anokye rushed for 212 yards and 2 TDs in a 45-13 win over Mountain Home. Siloam Springs led Pulaski Academy 7-0 in a 64-17 loss. Quinten Motsinger caught a TD pass from Jackson Still less than two minutes into the game.
RUSSELLVILLE at Greenbrier: Russellville rallied from a 21-6 halftime deficit to beat Van Buren 28-21. RB Tracy Daniels rushed 30 times for 271 yards and 3 TDs. Greenbrier was down to its third QB in a 33-14 loss to Lake Hamilton. Carter McElhaney caught 6 passes for 187 yards and scored both Panthers' TDs.
OPEN: Mountain Home