Class 2A Week 7 Rankings, Notes & Picks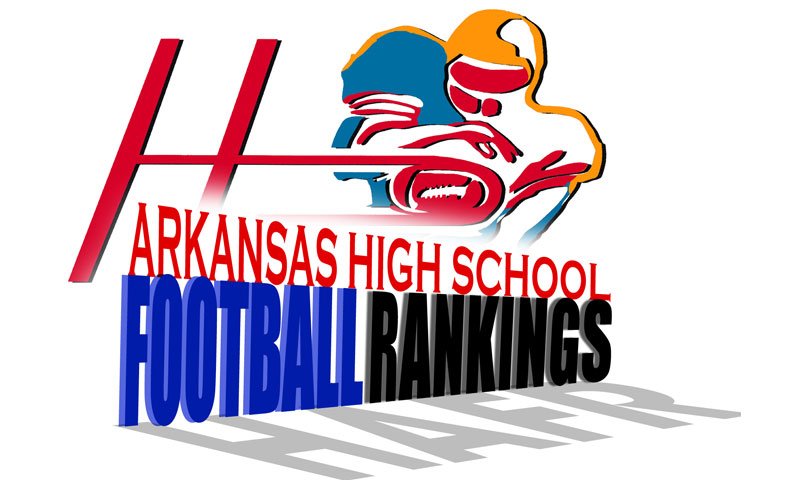 hootens.com Rankings
Class 2A, Week 7, 2020
Copyright Hooten Publishing, Inc. 
1. Fordyce (6-0)
2. Gurdon (4-1)
3. Junction City (2-2)
4. Des Arc (6-0)
5. Poyen (6-0)
6. Clarendon (4-1)
7. Dierks (5-1)
8. Bigelow (6-0)
9. Cross County (4-0)
10. Foreman (1-5)
11. Hampton (3-3)
12. E. Poinsett County (3-3)
13. McCrory (3-3)
14. Magazine (4-2)
15. Hector (3-3)
16. Quitman (4-2)
17. Mount Ida (3-4)
18. Magnet Cove (3-3)
19. Hazen (2-3)
20. Carlisle (2-4)
21. Murfreesboro (4-3)
22. Marked Tree (2-3)
23. Bearden (3-3)
24. Earle (2-4)
25. Mountainburg (1-3)
26. Mineral Springs (2-5)
27. J.C. Westside (2-3)
28. Parkers Chapel (1-5)
29. Strong (1-3)
30. Cutter M Star (0-7)
31. Cedar Ridge (1-5)
32. Marvell (1-3)
33. Yellville-Summit (1-5)
34. Lafayette County (1-3)
35. Conway Christian (0-5)
36. England (0-5)

GAME OF THE WEEK
No. 16 Quitman at No. 14 Magazine
Playoff positioning at stake for both teams, and Quitman's biggest test against a league opponent to date. Quitman junior QB Will Litton completed 19 of 26 passes last week for 266 yards and three TDs, including eight balls to senior receiver Erin Mathes for 176 yards and two TDs. Litton and senior linebacker Jett Silor lead Quitman with 70 tackles apiece. Magazine counters with senior RB/LB Kobe Faughn (679 rushing yards), who topped 100 yards again last week in a 46-42 win at Hector. Faughn recorded 14.5 tackles at linebacker, and senior Brad Price sealed the win with a pick-6 in the last minute of the game. Junior running back and backup quarterback Aston Droemer continues to emerge. His 80-yard TD run with seven minutes left put Magazine up two TDs on Hector.

LAST WEEK
Hootens.com correctly picked 14 of 17 games (82 percent) involving Class 2A teams. It is 107 of 135 (79 percent) for the season.

3-2A
McCrory at CROSS COUNTY (2): CANCELED McCrory defeated Cedar Ridge 42-16 a week ago, when Cross County was open after its game with Marked Tree was canceled due to contact-tracing quarantines. McCrory junior defensive linemen Justin Hatch and Keaton Bull and seniors Ethan Winningham and Bryce Holder did not allow a first down to Cedar Ridge. Two weeks ago, Cross County put up 417 balance yards in a 40-20 win over England. Senior QB Jamaille Beale completed seven of 13 passes for 145 and one TD with an interception. He rushed for another 100 yards and a TD. Junior A.J. Beale caught passes for 103 yards and two TDs.
E. POINSETT COUNTY (2) at Earle: EPC struggled last week in a 42-6 loss to Class 3A Salem. Salem intercepted two EPC passes and returned one for a TD. Earle toppled Class 3A winless Riverview (30-24), which had scored 12 points this season prior to the game. Air Earle passed for 293 of its 322 total yards, completing TD passes of 31, 32 and 53 yards.
MARKED TREE is open.
CEDAR RIDGE is open.

4-2A
Quitman at MAGAZINE (8): See Game of the Week.
Mountainburg at HECTOR (13): Hector improving but lost a 46-42 shootout last week to Magazine despite senior RB Ty Day's 28 carries for 217 yards and two TDs. Senior QB Gunner Garrison passed for 137 yards and a TD. Bigelow and Magazine beat Mountainburg the past two weeks by a combined 65-6.
YELLVILLE-SUMMIT (10) at Conway Christian: Senior Ben Cantrell leads Y-S in rushing, while senior linebackers A.J. Jones and River Shepherd top the tackle chart. For Conway Christian, senior linemen Shallum Gill and Robert Taylor have played well, while Jace Kramer and Jeramya Brock lead the Eagles in receiving. Taylor accounted for 94 all-purpose yards last week in a 60-20 loss to J.C. Westside, while Kramer led CC with seven receptions for 76 yards.
J.C. Westside at BIGELOW (36): J.C. Westside notched its second win of the season last week by rushing for 336 yards in a 60-20 win over Conway Christian. JCW junior Brayden Edwards has passed for 612 yards and six TDs this fall. Senior RB James Linton (309 rushing yards, six TDs) and junior Dakota Beavers (334 rushing yards) pace the Rebels in rushing. Bigelow junior QB Keithlin Brown has rushed for 560 yards and nine TDs this fall, while senior TB Brayden Jones has run for 558 yards and 11 TDs. Junior Kaden Terrell leads the Panthers with 54 tackles, including 12 TFL.  

5-2A
GURDON (32) at Magnet Cove: No. 2 Gurdon healed up last week during an open date, while Magnet Cove endured more injuries in a 37-36 loss at Mount Ida. When Magnet Cove sophomore backup QB Jacob Clausen went down in the second half, senior RB Landon Stone shifted to QB. Mount Ida loaded the box, blocked a punt and scored 21 points in the fourth quarter to rally for the win. Stone carried 28 times for 340 yards and four TDs in the loss.
POYEN (21) at Mount Ida: Mount Ida stunned Magnet Cove 37-36 last week by scoring 21 points in the fourth quarter, including a 30-yard TD reception and a 51-yard TD run by sophomore RB Jack Hoeksema. Hoeksema led the Lions with 202 rushing yards on 15 carries. Junior Blake Collum's 55-yard fumble return for a TD sparked the rally. No. 5 Poyen pulled away from Cutter Morning Star, which trailed by two TDs early in the fourth quarter, to win 56-20. Junior RB Blake Rhodes gutted Cutter for 213 yards and two TDs on 21 carries. Senior slotback Brandon Sanchez caught four passes for 129 yards and three TDs.
CUTTER MORNING STAR is open.

6-2A
Carlisle at DES ARC (33): No. 4 Des Arc rolling through the 6-2A with a Week 10 showdown looming at Clarendon. A week ago, DA rushed for 452 yards and never punted in a 54-14 rout of Prairie County rival Hazen. Carlisle shut out Marvell 42-0 with sophomore FB Jason Sullivan runing for 144 yards and two TDs, while senior RB Collin Jinks rushed for 133 yards and four TDs. Des Arc has won seven straight in this series, holding Carlisle to 14 points or less the past three years.
CLARENDON (16) at Hazen: CANCELED  No. 6 Clarendon is known for its offense, but the Lions just held England to 122 yards and zero points in a 42-8 rout (England's defense returned a fumble for TD). Clarendon junior WR/FS Quincey McAdoo filled the stats sheet with 81 rushing yards, four receptions for 101 yards and two TDs, and a 55-yard interception return for a TD. For the season, senior DE Edgar Herrera (36.5 tackles, five TFL), McAdoo (32 tackles) and junior DT Caden Reynolds (29.5 tackles, six TFL) spearhead the defense. Hazen, which lost 54-14 last week to Des Arc, has won three straight in the series with Clarendon.
Marvell at ENGLAND (1): A non-covid illness has sidelined Marvell head coach Chester Smith since Week 2. The Mustangs lost the past two weeks by a combined 88-0. England likely needs a victory this week to avoid its first winless season since 2009.

7-2A
Murfreesboro at FOREMAN (2): In a game without a completed pass last week, Foreman led Dierks 14-0 early but lost 20-14. Foreman averaged 5 yards per carry, but Dierks dominated the time of possession 30 minutes to 18. Murfreesboro amassed 570 yards (355 rushing) in a 66-52 win over Mineral Springs. Murfreesboro junior Jace Kuykendall carried 42 times for 264 yards and five TDs. Foreman won the past three games in this series by a combined score of 171-12.
MINERAL SPRINGS (12) at Lafayette County: Mineral Springs senior QB Terrell Fricks completed 12 of 20 passes last week for 148 yards and three TDs, and he ran for another 162 yards and three TDs in a 66-52 loss to Murfreesboro. Lafayette County canceled its game last week with Earle due to covid contact tracing.
DIERKS is open.

8-2A
Bearden at HAMPTON (4): Hampton crashed Strong's homecoming last week 28-0 with senior Cymeon McRae rushing for 102 yards and a TD and recovering a fumble in the end zone for another TD. Bearden is quietly 3-3, and its 16-6 defeat Week 0 to now No. 8 and undefeated Bigelow looks like a quality loss. In last week's 36-0 win at Parkers Chapel, Bearden junior center-punter Kathan Emerson averaged 33 yards per punt with a long of 51 yards, placing two punts inside the PC 20-yard line.
Strong at FORDYCE (45): No. 1 Fordyce likely ended Junction City's three-year reign as 8-2A champion last week 21-6, holding the Dragons to 34 rushing yards on 27 attempts while forcing three turnovers. Fordyce recorded nine TFL and three sacks. Strong managed 42 yards on Hampton's first-team defense in a 28-0 loss.
JUNCTION CITY (42) at Parkers Chapel: PC committed or was forced into six turnovers last week in a 36-0 loss to Bearden. Junction City has not lost to PC in the series (10-0) and outscored the Trojans 117-14 the past two years.