Class 7A Week 7 Rankings, Notes & Picks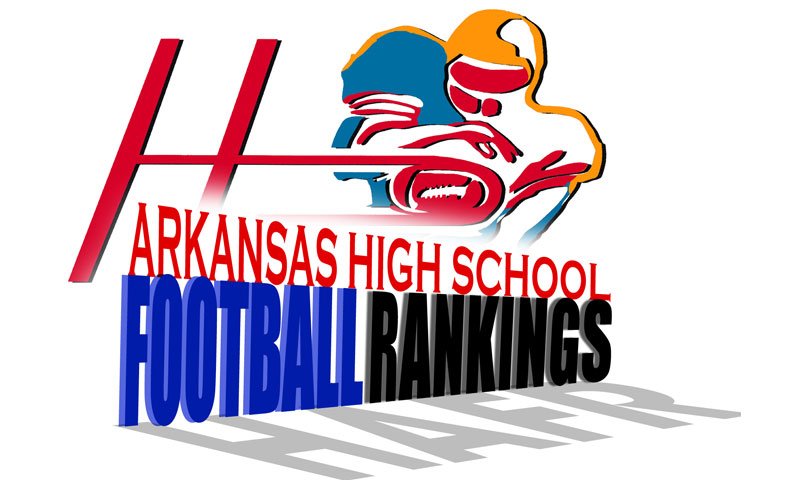 Hooten's Arkansas Football Rankings
Class 7A, Week 7, 2020
Copyright Hooten Publishing, Inc.
1. Bryant (5-0)
2. Bentonville (6-0)
3. North Little Rock (5-0)
4. Conway (3-2)
5. Cabot (5-1)
6. Bentonville West (4-2)
7. Har-Ber (2-4)
8. FS Northside (4-1)
9. LR Catholic (2-4)
10. Rogers (3-1)
11. LR Central (1-3)
12. Fayetteville (1-4)
13. Springdale (2-4)
14. FS Southside (1-5)
15. LR Southwest (0-3)
16. Heritage (1-5)

HOOTENS.COM 7A GAME OF THE WEEK
No. 8 FS Northside at No. 4 Conway.
Conway likely earned a No. 3 finish in the 7A Central with its thrilling 52-49 win last Friday at Cabot. Conway receiver Bryce Bohanan has more than 500 yards receiving this season after catching nine balls for 225 yards and 3 TDs at Cabot. FS Northside was penalized 10 times for 105 yards but held LR Catholic to 77 yards offense and two field goals in last week's 21-6 win. Northside QB Dreyden Norwood accounted for 166 yards offense vs Catholic. Northside won two weeks ago at Fayetteville 33-30. Conway beat Fayetteville 38-20 in the season opener (Aug. 28).
LAST WEEK
hootens.com correctly predicted four of six winners in games involving Class 7A teams. For the season, hootens.com is 49-11 (82 percent) in Class 7A.
WEEK 7 PREDICTIONS (favored team in CAPS)
7A CENTRAL
FS Northside at Conway (7): Game of the Week.
BRYANT (50) at LR Southwest: Two-time defending state champs vs. a first-year program, which hasn't played the past two weeks.
NORTH LR (14) at LR Catholic: LR Catholic kicked just two field goals and finished with only 77 yards (24 rushing on 23 carries) and five first downs in last week's 21-6 loss at FS Northside. 
LR Central at Cabot canceled. Third straight week for LR Central to not play.
7A WEST
Bentonville West at HAR-BER (3): Har-Ber rolled up 320 yards rushing but was penalized 11 times for 93 yards in last week's 35-14 win at crosstown rival Springdale. West RB Luke Miller ran 3 yards for a TD in overtime last week to beat Rogers 34-31.
Fayetteville at BENTONVILLE (17): Bentonville led Heritage 38-0 at halftime last week. Fayetteville trailed FS Southside by 16 points midway through the fourth quarter last Friday before rallying for its first win of 2020.
Heritage at FS SOUTHSIDE (8): FS Southside blew a 16-point, fourth-quarter lead in last week's 46-42 loss at Fayetteville. Heritage had five turnovers and totaled 38 yards rushing in last week's 52-0 loss to Bentonville.
Springdale at ROGERS (7): Rogers' 34-31 loss in overtime last Friday at Bentonville West was its first setback of the season. Springdale led Har-Ber 7-0 in the second quarter of last week's 35-14 loss.