Class 6A Week 7 Rankings, Notes & Picks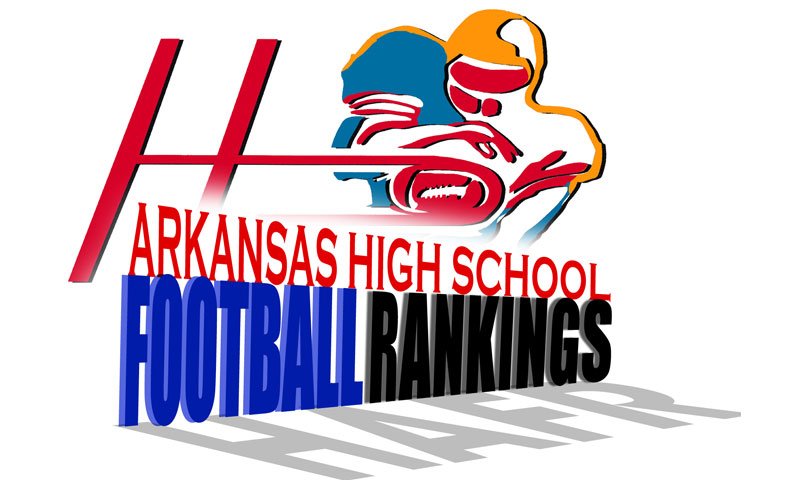 Hootens.com Rankings
Class 6A, Week 7, 2019
Copyright Hooten Publishing, Inc.

1. Greenwood (6-0)
2. Jonesboro (5-1)
3. Benton (3-3)
4. Searcy (6-0)
5. Lake Hamilton (6-0)
6. Sheridan (4-2)
7. Siloam Springs (2-4)
8. Marion (2-4)
9. Sylvan Hills (2-4)
10. West Memphis (2-4)
11. El Dorado (1-5)
12. Pine Bluff (2-4)
13.Russellville (1-5)
14. Jacksonville (2-4)
15. Mountain Home (0-6)
16. LR Hall (2-4)

HOOTENS.COM GAME OF THE WEEK
No. 3 Benton at No. 11 El Dorado
Benton outscored El Dorado 62-35 in 2018, but El Dorado is 11-7 against Benton in the past 18 meetings. 
El Dorado committed four turnovers and trailed 14-0 in the first quarter at Sheridan last week in a 41-26 loss. The Wildcats, 0-3 in the 6A West, play their final three games against teams they're tied with or just behind in the standings. Junior QB Eli Shepherd passed for 169 yards and a TD at Sheridan, while senior running back Alex Hicks ran for 143 yards and three scores to pace the El Dorado offense. Five El Dorado receivers caught passes, with senior Deveunte Kidd collecting five receptions for 71 yards. El Dorado rolled up 377 yards at Sheridan. Senior defensive lineman Quentin Frazier stacked 20 tackles at Sheridan, while classmate Jacoby Hankton added 11 stops. 
Benton led 41-0 at halftime last week in a 48-0 win against Little Rock Hall. Junior QB Garrett Brown fired a 32-yard TD pass to senior Braxton Slaughter just 49 seconds in the game. Six Benton Panthers scored at Hall and the Panther defense logged four sacks and forced three turnovers. Brown paces Benton this year with 1,223 yards and 12 TDs passing. All-state senior receiver Gavin Wells has caught 26 passes for 328 yards (team-highs) with three TDs, while Slaughter averages 18 yards per reception. Jaden Nash has caught four TD passes in 2019. Senior Deanthony Harper (379 yards rushing and three TDs) and junior Casey Johnson (343 with five scores) split carries.

LAST WEEK
Hootens.com last week correctly picked six out of eight games (75 percent) of games involving Class 6A teams. For the season, Hootens.com has correctly picked 54 out of 69 games (79 percent) of games involving Class 6A teams.

WEEK 7 PREDICTIONS (favored teams in CAPS followed by point spread)
6A EAST
West Memphis at JONESBORO (10): West Memphis downed Jonesboro 35-14 in 2018. West Memphis committed two first-half turnovers in last week's 31-23 loss to Sylvan Hills. Sylvan Hills turned those giveaways into TDs. Jonesboro rolled to a 37-14 win last week at Pine Bluff, getting two TDs apiece from junior QB Cross Jumper and junior running back Albert George. 
Jacksonville at SYLVAN HILLS (14): Sylvan Hills juked Jacksonville 10-8 last season in a game that ultimately earned the Bears a playoff berth. Jacksonville erased a 7-0 halftime deficit last week in a 22-7 win over Mountain Home. Sylvan Hills bolted out to a 21-0 lead last week in a 31-23 win at West Memphis. The Bears rushed for 142 yards in the first half and allowed just 34 yards rushing before halftime. 
MARION (17) at Mountain Home: Marion has won 10 straight in this series, including 49-7 a year ago. This is Mountain Home's homecoming game. Mountain Home likely needs a win here to remain in playoff contention. The Bombers led 7-0 last week at halftime at Jacksonville, but allowed 22 unanswered points in a 22-7 defeat. Marion pushed unbeaten Searcy last week in a 28-21 loss, allowing the Lions just seven second-half points. 
SEARCY (20) at Pine Bluff: Searcy slipped Pine Bluff 30-24 a year ago. Pine Bluff remains in the mix for the league title with a win this week despite losing 37-14 last week to Jonesboro. Senior QB Tyler Foots scored two TDs for the Zebras. Unbeaten Searcy charged to a 21-7 halftime least last week in a 28-21 victory at Marion. The Lions rolled up 451 yards and sophomore Daniel Perry intercepted two passes at Marion. Senior receiver Tanner Leonard snagged 10 passes for 183 yards and a TD. 

6A WEST
BENTON (10) at El Dorado: See Hootens.com Game of the Week.
GREENWOOD (30) at Russellville: Greenwood ripped Russellville 51-7 last October. Russellville, which is 0-3 in the 6A West, finishes the season against teams that it is tied with in league play. Senior Justin Loveless fired a 46-yard TD pass to sophomore Gavin Graham in a 42-7 loss last week at Lake Hamilton. Top-ranked Greenwood rolls up 418 yards (310 passing and 117 rushing) per week. Senior QB Jace Presley has thrown only one interception this season, while junior Jordan Hanna and senior Eli Martin pace a stingy Greenwood defense with 47 tackles apiece. 
LAKE HAMILTON (14) at Siloam Springs: Siloam Springs downed Lake Hamilton 21-14 last fall. Siloam allowed 439 yards and nine QB hurries in last week's 43-13 loss at Greenwood. Siloam's final three games this fall are against teams it is directly ahead of or tied in the league standings. Lake Hamilton ran for 406 yards (7.5 YPC) and six TDs in last week's 42-7 win over Russellville, with three rushers going for 98 yards or more on the ground. 
SHERIDAN (30) at LR Hall: Sheridan slammed Hall 48-8 last fall and likely wraps up a playoff spot with a win this week. Hall needs to win two of its final four games to qualify for the playoffs. Sheridan beat El Dorado 41-26 last week for the first series win in school history over the Wildcats. Three Yellowjackets rushed for 96 yards or more, paced by senior Alden Lucas' 162 yards with a TD.