Class 7A Week 8 Rankings, Notes & Picks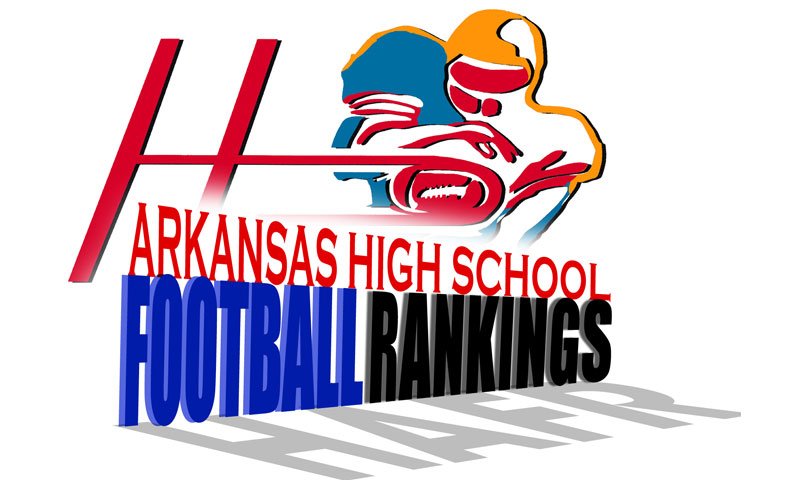 Hootens.com Rankings
Class 7A, Week 8, 2018
Copyright Hooten Publishing, Inc.
1. North LR (7-0)
2. Bentonville (4-3)
3. Bryant (6-1)
4. Conway (6-1)
5. Bentonville West (4-3)
6. Fayetteville (5-2)
7. FS Northside (5-2)
8. Springdale (6-1)
9. FS Southside (3-4)
10. LR Catholic (4-3)
11. Cabot (3-4)
12. Springdale Har-Ber (3-4)
13. Van Buren (3-4)
14. LR Central (1-5)
15. Rogers (1-5)
16. Rogers Heritage (0-7)

HOOTENS.COM GAME OF THE WEEK
No. 8 Springdale at No. 6 Fayetteville.
The 119th Battle of the Bulldogs might be the most competitive in a decade. The addition of a second high school in Springdale (Har-Ber) in 2006 made this less of a rivalry but historical its one of the better in Arkansas. 
Fayetteville (2-2 in conference play) missed two field goals and gave up 14 points in the fourth quarter, including a 56-yard TD pass in the final minute of last week's 24-20 loss at Bentonville. Fayetteville senior QB Darius Bowers returned from injury to complete 18 of 30 passes for 293 yards and two TDs. Fayetteville has won four of the past seven state titles, including rings in 2015 and 2016 before finishing 7-4 a year ago.
Springdale's rise back to relevance has been methodical under fourth-year Coach Zak Clark, a former Fayetteville High QB standout. Springdale finished 0-10 in 2014 before Clark took it to a 2-8 finish in 2015, four wins in 2016 and six wins a year ago.  A win this week would give Springdale seven in a season for the first time since Coach Gus Malzahn's record-shattering squad finished 14-0 in 2005.
Springdale passes for 300 yards and rushes for 165 yards to score 41 points weekly. Senior QB Grant Allen completes 29.4 passes weekly and 63 percent with 21 TDs and just two interceptions. He has completed passes to nine receivers this season, led by senior Brock Pounders' 46 catches for 800 yards (114.3 yards per game). Classmate Garrett Vaughan has rushed for 869 yard and 5.9 yards per carry this fall.

LAST WEEK
Hootens.com correctly predicted the winner in 7 of 8 Class 7A games. For the season, hootens.com is 51-19 (73 percent) predicting 7A games.

WEEK 8 PREDICTIONS (favored team in CAPS followed by points spread)
7A CENTRAL
CONWAY (25) at LR Central: Conway rallied for another win last Friday, overcoming a 21-7 deficit in the third quarter to beat FS Northside 35-21. Conway rushes for 249 yards and passes for 140 yards weekly. Conway's most notable victory in its 6-1 start came Week 2 over 7A West leader Bentonville 24-21. LR Central remains winless in conference play, losing league games by an average score of 43-9.
Cabot at BRYANT (28): Bryant overcame two early turnovers, some big penalties and a 7-0 deficit to win 31-14 at FS Southside last Friday. Senior QB Ren Hefley, who passed for three TDs in the second quarter last week, has completed passes to 14 different receivers this season. Cabot ended a 4-game losing skid, beating LR Central 41-21 for Coach Mike Malham's 300th win at the school. Bryant beat LR Central 56-0 two weeks ago.
FS SOUTHSIDE (1) at LR Catholic: FS Southside's Mason Gregory intercepted two passes in the first quarter of last week's 31-14 loss to Bryant. The Mavericks have a plus-2 turnover margin this fall and average 372 yards (194 rushing) weekly.
NORTH LR (18) at FS Northside: Northside led 21-7 in the third quarter last week before losing 35-21 at Conway. Northside likely has to win two of its final three games to play at home in the first round of the playoffs. Since Week 1, North LR has won all its games by double digits and is outscoring league opponents by average score of 43-17. North LR likely plays for the league title next Friday when it plays host to No. 3 Bryant.

7A WEST
Springdale at FAYETTEVILLE (7): See Game of the Week.
Rogers at BENTONVILLE (35): Bentonville rallied past Fayetteville 24-20 last week with a 56-yard TD pass in the final minute to win. The Tigers are headed for a Week 10 showdown with crosstown rival Bentonville West that likely decides the league crown. Rogers remains winless in conference play, likely needs to beat Har-Ber and Heritage the next two Fridays to make the playoffs.
BENTONVILLE WEST (35) at Heritage: Bentonville West led Springdale Har-Ber 35-0 by halftime and recorded its first shutout  (45-0) in school history last Friday. Winless Heritage completed five passes (14 yards) and had five penalties (46 yards) in last week's 38-0 loss at Van Buren.
VAN BUREN (8) at Har-Ber: Van Buren likely secured a playoff berth last week, rolling up 453 yards (6.9 yards per play), including junior Gary Phillips' 195 yards rushing in last week's 38-0 win over hapless Heritage. Har-Ber averages 331 yards offense weekly but totaled just 170 yards in last week's mercy-rule loss at Bentonville West, completing 10 of 31 passes with three interceptions and rushing for just 31 yards on 23 carries.