Class 6A Week 8 Rankings, Notes & Picks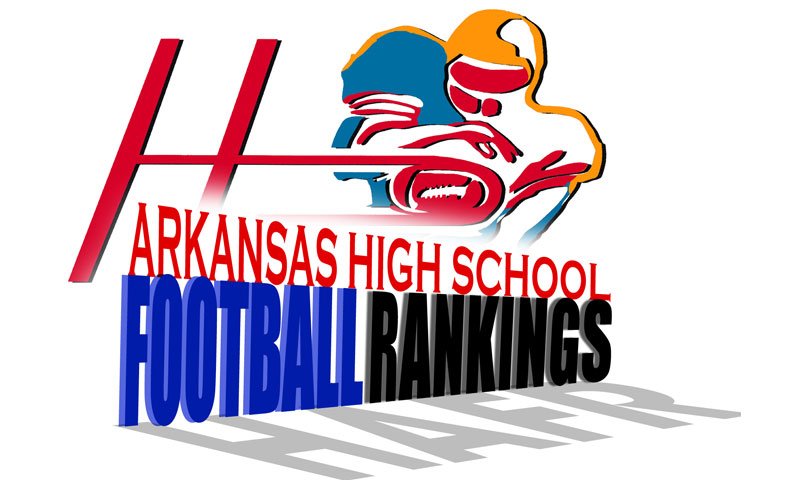 Hooten's Arkansas Football Rankings
Class 6A, Week 8, 2021
Copyright Hooten Publishing, Inc.



1. Lake Hamilton (7-0)
2. Benton (6-1)
3. Greenwood (5-2)
4. Jonesboro (5-2)
5. LR Parkview (4-3)
6. El Dorado (5-2)
7. Sylvan Hills (6-1)

8. Russellville (3-4)

9. Marion (3-4)
10. Mountain Home (2-5)
11. Searcy (4-3)

12. Siloam Springs (1-6)
13. Van Buren (4-3)
14. Pine Bluff (1-5)
15. West Memphis (1-6)
16. Sheridan (2-5)

GAME OF THE WEEK
No. 3 Greenwood at No. 2 Benton.
Greenwood owns a 6-1 record against Benton. Benton's only win in the series came two years ago (45-38) on its home field helping vault the Panthers to their second straight state title game.
Benton hasn't lost this fall since Week 0 to Class 7A No. 1 Bryant (42-3) and owns five mercy-rule victories. Benton rushed for just 88 yards (3.5 YPC) in last week's 52-23 win at Mountain Home, but senior QB Stran Smith completed 18 of 31 passes for 225 yards. Smith completes 61 percent of his tosses, totaling 1,840 yards this season (264 yards weekly) with 21 TDs and no interceptions. Favorite target Cam Harris (6-3, 200; 6-6 wing span), who boasts D-1 basketball and football offers, has 35 catches for 756 yards and nine TDs. Benton's defense pressured Siloam Springs' QB 12 times two weeks ago. Senior leader Cain Simmons makes 11.7 tackles weekly for the Panthers.
Greenwood will be without junior leading rusher Jake Glover (6.1 yards per carry) and junior free safety Storm Scherrey the remainder of the season but have returned several starters from injury since losing Week 4 at LR Parkview (48-28), including junior QB Hunter Houston and two defensive linemen. Greenwood strong safety Sebastian Crumb (5-8, 150) made 21 tackles in last Friday's 35-7 win over Russellville. Houston completes 71 percent of his passes for 313 yards per game. "Our defense has really improved the past three weeks," Greenwood coach Chris Young says. "Benton has kinda been doing whatever they want against people on offense and they're gonna add a new wrinkle every week."
Benton has better skill players but Greenwood's DL will challenge the Panthers. And the left side of Greenwood's OL averages 277 pounds while Benton's starting D-linemen weigh just 235, 225 and 220 pounds. Watch extended highlights of Benton's 66-29 win over Siloam Springs earlier this year. Watch extended highlights of Greenwood's 48-28 loss to LR Parkview earlier this year.

LAST WEEK
hootens.com correctly predicted all 8 winners in games involving Class 6A teams. For the season, hootens.com is 65-13 (83 percent) in Class 6A.


WEEK 8 PREDICTIONS (favored team in ALL CAPS)
6A EAST
EL DORADO (6) at Sylvan Hills: Sylvan Hills (Flexbone offense) tries to play keep away from speedy El Dorado (458 yards offense weekly). The winner likely earns a No. 2 playoff seed. Sylvan Hills could possibly repeat as conference champs with a win this week and next Friday at Jonesboro. El Dorado finishes no worse than second by winning its remaining games. Watch extended highlights of El Dorado's 40-36 win over Camden Fairview earlier this year. Watch extended highlights of Sylvan Hills' 31-21 loss to Maumelle earlier this year.
JONESBORO (7) at Searcy: Jonesboro senior QB Rykar Acebo passed for five TDs in the first half of last week's 40-0 win over West Memphis. Searcy junior RB Dede Johnson continues to wow, rushing for 210.4 yards weekly (9 yards per carry). Watch extended highlights of Jonesboro's 47-27 loss to Cabot earlier this year. Watch extended highlights of Searcy's 38-20 loss to LR Christian earlier this year.
Sheridan at WEST MEMPHIS (1): West Memphis looks for its first win since August and only its fourth in two years. Sheridan stopped Class 5A's HS Lakeside 24-7 Week 2 and Jacksonville 42-7 Week 3 but has lost its four conference games by an average score of 40-6.
Watch extended highlights of West Memphis's 35-13 loss to Wynne earlier this year.
Pine Bluff at MARION (18): Pine Bluff won its season-opener over Class 5A Watson Chapel (46-28) but has given up 52 points weekly, losing big the past five Fridays.

6A WEST
Greenwood at BENTON (3): Game of the Week.
Russellville at LR PARKVIEW (8): (Thurs.) Russellville pushed top-ranked Lake Hamilton two weeks ago, losing 42-32 and last Friday refused to be mercy-ruled by Greenwood, losing 35-7. Parkview broke a two-game losing skid with a 33-3 win over hobbled No. 13 Van Buren. Watch extended highlights of LR Parkview's 47-0 win over LR Southwest earlier this year.  Watch extended highlights of LR Parkview's 48-28 win over Greenwood earlier this year. Watch extended highlights of Russellville's 40-28 loss to Vilonia earlier this year. LAKE HAMILTON (28) at Van Buren: Lake Hamilton gets another breather before finishing the regular season by playing host to Benton and at Greenwood. The top-ranked Wolves won at Siloam Springs 42-7 last week. Watch extended highlights of Lake Hamilton's 35-12 win over Malvern earlier this year.
Siloam Springs at MOUNTAIN HOME (9): Gritty Mountain Home takes another step toward the playoffs and could be a problem for a higher-seeded 6A East squad in the first round. Watch extended highlights of Siloam Springs' 66-29 loss to Benton earlier this year.