Class 2A Week 8 Rankings, Notes & Picks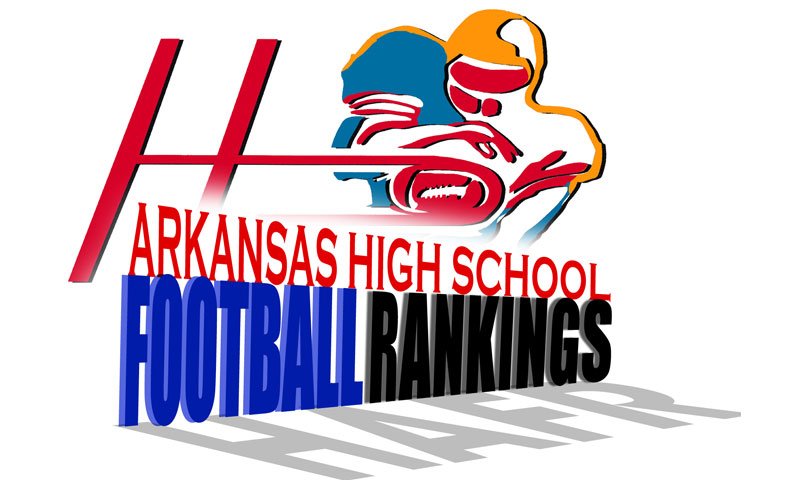 hootens.com Rankings
Class 2A, Week 8, 2020
Copyright Hooten Publishing, Inc.
1. Fordyce (7-0)
2. Gurdon (5-1)
3. Junction City (3-2)
4. Des Arc (7-0)
5. Poyen (7-0)
6. Clarendon (4-1)
7. Dierks (5-1)
8. Bigelow (7-0)
9. Cross County (4-0)
10. Foreman (2-5)
11. Hampton (4-3)
12. E. Poinsett County (4-3)
13. McCrory (3-3)
14. Magazine (5-2)
15. Hector (4-3)
16. Mount Ida (3-5)
17. Quitman (4-3)
18. Magnet Cove (3-4)
19. Hazen (2-3)
20. Carlisle (2-5)
21. Murfreesboro (4-4)
22. Marked Tree (2-3)
23. Bearden (3-4)
24. Earle (2-5)
25. Mountainburg (1-4)
26. Mineral Springs (3-5)
27. J.C. Westside (2-4)
28. Parkers Chapel (1-6)
29. Strong (1-4)
30. Cutter M Star (0-7)
31. Cedar Ridge (1-5)
32. Yellville-Summit (2-5)
33. England (1-5)
34. Marvell (1-4)
35. Lafayette County (1-4)
36. Conway Christian (0-6)
GAME OF THE WEEK
No. 5 Poyen at No. 2 Gurdon
Barring major upsets, this game decides the 5-2A title and projects how far these teams might advance in the playoffs. No. 2 Gurdon has not been tested since its 42-36 loss Week 1 to Class 3A No. 2 Prescott. Watch extended highlights of that game HERE. A week ago, Gurdon's first-team defense held Magnet Cove to 95 yards in a 49-6 blowout. Watch extended highlights of that game HERE. Senior Armando Harper leads Gurdon in tackles with 43, while senior tailback Jameson Threadgill paces the Go-Devils with 849 rushing yards. Poyen overcame multiple penalties that negated touchdowns last week to double up Mount Ida 42-21. In another typical week, Poyen senior quarterback Jaxson Carter completed six of 10 passes for 190 yards and two TDs, all to senior slotback Brandon Sanchez. Carter ran 14 times for 148 yards and two TDs. Junior linebackers Tony Nannemann (83 tackles) and Colton Lowe (40 tackles, 10 TFL) and senior LB Lathan Aaron (45 tackles) lead Poyen in tackles this fall. Senior DE Wyatt Rocha has logged 11 TFL and five sacks. Watch extended highlights of Poyen's 35-0 win over Drew Central HERE and its 21-12 win over Dierks HERE.
LAST WEEK
Hootens.com correctly picked 13 of 13 games (100 percent) involving Class 2A teams. It is 120 of 148 (81 percent) for the season.
3-2A
Cross County at E. POINSETT COUNTY (6): Cross County was open the past two weeks after games with Marked Tree and McCrory were canceled due to contact-tracing quarantines. Three weeks ago, Cross County put up 417 balance yards in a 40-20 non-conference win over England. Senior QB Jamaille Beale completed seven of 13 passes for 145 and one TD with an interception. He rushed for another 100 yards and a TD. Junior A.J. Beale caught passes for 103 yards and two TDs. EPC dispatched of Earle 30-6 last week when seniors Deuce Moore, Preston Rains and junior Peyton Edings intercepted a pass apiece. Senior LB Austin Baker recorded a team-high seven tackles and three TFL.
Cedar Ridge at MARKED TREE (12): Both were open last week. Two weeks ago, Marked Tree's game with Cross County was canceled. Three weeks ago, Marked Tree got past Earle 44-42 despite giving up two kick returns for TDs. MT sophomore QB Bryan Honeycutt completed seven of 14 passes for 101 yards passing and rushed for another 121 yards and three TDs. Cedar Ridge lost Week 6 to McCrory 42-16. Seniors Jordan Young, Kevin Crotts and Evan Shaw lead the Timberwolves in rushing, receiving and tackles, respectively. 
MCCRORY is open.
EARLE is open. 
4-2A
BIGELOW (18) at Quitman: No. 8 Bigelow averages 40 points per conference game and allows 9.5 ppg. For the season, the defense has surrendered just 49 rushing yards and 8.7 ppg. It trailed JC Westside 6-0 early last week but rallied for a 43-14 win by rushing for 338 yards. Junior OLB Hunter Alexander led Bigelow with 14 tackles, including four TFL. Quitman senior LB Jett Silor recorded a whopping 30 tackles, including 17 solos, in a 43-31 loss to Magazine. 
MAGAZINE (28) at Yellville-Summit: With wins secured against Hector and Quitman, Magazine eyes a second-place finish in the 4-2A. A week ago per Magazine historian Glenn Parrish, seniors Kobe Faughn (227 yards) and junior Ashton Droemer (140 yards) rushed for career highs, and senior QB Tatum Scott improved to 15-4 as a starter in a 43-31 win over Quitman. Y-S notched its second win of the season, 33-16 over winless Conway Christian with senior QB Britten Roberts completing three passes for 123 yards and a TD while rushing for another 50 yards and a TD. Junior OLB Christian Murphy recorded seven tackles, a fumble recovery and an interception he returned 95 yards for a TD. 
HECTOR (15) at J.C. Westside: Hector senior RB Ty Day carried 21 times for 207 yards and four TDs and QB Gunner Garrison ran for 111 yards and a TD on 10 attempts last week in a 43-31 win over Mountainburg. Senior LB Blake George recorded 16 tackles. Senior safety Harrison Taylor and LB Weston Brown lead the Wildcats in tackles this fall. J.C. Westside junior QB Brayden Edwards completed nine of 20 passes last week for 166 yards and a TD in a 43-14 loss to Bigelow. Junior playmaker Dakota Beavers took a helmet to his hand in the second quarter but should play this week.
Conway Christian at MOUNTAINBURG (19): Mountainburg topped J.C. Westside 20-6 Week 4 for its lone conference victory.
5-2A
Poyen at GURDON (18): See Game of the Week.
MOUNT IDA (8) at Cutter M Star: Winless Cutter Morning Star was open last week, while Mount Ida struggled in a 42-21 loss to Poyen. Four Mount Ida rushers, junior Baylor Bates and sophomores Jack Hoeksema, Caleb White and Jacob Woodfield, combined for just 197 yards and two TDs.
MAGNET COVE is open.

6-2A
Marvell at DES ARC (42) (Thurs.): No. 4 Des Arc trucking through the 6-2A, last week running over Carlisle 44-14. Sophomore slotback Trevion Reed ran for 250 yards and four TDs on just seven carries. Marvell's lone win this season came Week 3 at Class 3A Baptist Prep 24-20.
CLARENDON (23) at Carlisle: No. 6 Clarendon's game last week at Hazen was canceled. Known for its offense, Clarendon held England two weeks ago to 122 yards and zero points in a 42-8 rout (England's defense returned a fumble for TD). Clarendon junior WR/FS Quincey McAdoo filled the stats sheet with 81 rushing yards, four receptions for 101 yards and two TDs, and a 55-yard interception return for a TD. For the season, senior DE Edgar Herrera (36.5 tackles, five TFL), McAdoo (32 tackles) and junior DT Caden Reynolds (29.5 tackles, six TFL) spearhead the defense. Carlisle managed 91 yards last week on Des Arc's first-team defense in a 44-14 loss.
HAZEN (13) at England: Hazen, which lost 54-14 two weeks ago to No. 4 Des Arc, did not play Clarendon last week due to contact distance quarantines. Sophomore QB Luke King leads the Hazen offense this fall by passing for 770 yards and 10 TDs, including 242 yards and a TD against Des Arc. England defeated Marvell 28-8 last week for its first win of 2020.
7-2A
Murfreesboro at DIERKS (9): No. 7 Dierks, which was open last week, sits atop the 7-2A standings and with a win Friday night will likely secure its first league title since 2013. Murfreesboro, which averages 472 yards and 44 ppg this fall when sophomore QB Sloan Perrin (torn labrum in non-throwing shoulder) plays, failed to score last week in a 28-0 loss to No. 10 Foreman. Perrin completed nine passes for 60 yards and netted 3 yards on six rushing attempts. Murfreesboro logged 159 total yards, three fumbles and two interceptions. A year ago, Murfreesboro topped Dierks 50-42 in a shootout when the teams traded TDs until Murfreesboro scored consecutive TDs in the fourth quarter.
Lafayette County at FOREMAN (26): No. 10 Foreman manhandled  Murfreesboro last week 28-0 in its most complete game (fewest botched snaps) and best defensive performance of the season. The Gators held Murfreesboro to 159 yards and forced five turnovers. Foreman senior TB Javon Allen rushed 23 times for 200 yards and two TDs, while freshman Tyrance Marks carried 11 times for for 171 yards. Lafayette County sophomore K.D. Dedner ran 13 yards for a TD and returned a kickoff 68 yards for a score in a 42-16 loss to Mineral Springs.
MINERAL SPRINGS is open. 
8-2A
Strong at BEARDEN (33): Bearden senior RB Kendrick Juniel ran for 55 of the Bears' 138 rushing yards last week in a 26-16 loss at Hampton. Strong (1-4), which fielded 11 players last week at Fordyce, has not scored since Week 2 when it beat Class 3A Lake Village 16-14.
JUNCTION CITY (19) at Hampton: Hampton's defense keyed a 26-16 win over Bearden last week by holding the Bears to 202 total yards. Senior LB Cymeon McRae (11 tackles), NG Garrett Clontz (10 tackles) and FS Brock Harris (two INTs, eight tackles and 94 return yards) and sophomore DE Payton Scaife (10 tackles) led the defense. Junction City pounded Parkers Chapel 53-14, its 11th win in the series without a loss, by rushing for 395 yards. Senior LB Kam Torrence, DE Tate Barnett and S Jamal Johnson lead JC in tackles the fall. JC leads this series 31-10.
Parkers Chapel at FORDYCE (42): Fordyce played starters for one quarter last week, led 41-0 and played reserves the rest of the night en route to a 55-0 shutout of Strong. Fordyce reserve defenders, juniors Al Williams and Jacoby Walker, collected eight tackles apiece and classmate R'Tavious Harrison made seven stops. Parkers Chapel lost 53-14 to Junction City. PC junior WR Lancer Clark averaged 11 yards per catch with a TD, while senior Blake Caldwell averaged 20 yards per reception, recorded 12 tackles and intercepted a pass for the third game in a row.