Class 6A Week 8 Rankings, Notes, Picks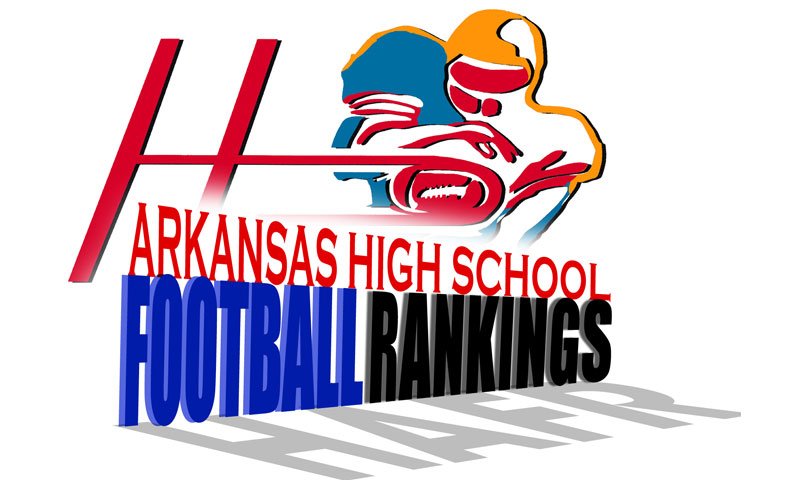 hootens.com Rankings
Class 6A, Week 8, 2020
Copyright Hooten Publishing, Inc.
1. Greenwood (7-0)
2. Benton (5-2)
3. LR Parkview (4-1)
4. Jonesboro (4-2)
5. Lake Hamilton (6-0)
6. Sylvan Hills (4-3)
7. Searcy (4-3)
8. Siloam Springs (3-4)
9. Mountain Home (3-4)
10. Van Buren (3-4)
11. El Dorado (2-3)
12. Pine Bluff (2-3) 
13. West Memphis (2-5)
14. Marion (1-6)
15. Russellville (1-6)
16. Sheridan (1-6)
HOOTENS.COM GAME OF THE WEEK
No. 2 Benton at No. 1 Greenwood
Benton beat Greenwood 45-38 last season, the Panthers' first victory over the Bulldogs. Greenwood won the first five meetings. Greenwood dealt Benton two of its three losses in 2018, including a 45-14 for the state title. At least one of these teams have appeared in the Class 6A state title game for the past six seasons. Benton or Greenwood has won the 6A West title every season since 2016.
Benton has dazzled the past three weeks, outscoring its opposition 107-27, including an impressive 30-20 win two weeks ago at No. 3 Little Rock Parkview and 35-7 last week against improving Mountain Home. Benton outgained Mountain Home 561-294, highlighted by senior QB Garrett Brown completing 28 of 45 passes for 410 yards and two touchdowns. Brown, Benton's all-time leading passer, completes 56 percent of his passes this season for 1,846 yards and 17 TDs. Junior all-league tailback Casey Johnson spearheads the running game with 725 yards and nine scores and sophomore Donovan Pearson has emerged in October with 213 yards and two TDs. Five Benton receivers have caught 15 passes or more in 2020, paced by Cameron Harris's 36 receptions for 581 yards and eight TDs and Trevor Standridge's 28 catches for 421 yards and three scores.
Greenwood is 7-0 this season and its closest game was a 35-28 Week 4 win over Class 7A Bentonville West that Greenwood led 35-14 in the second half. Greenwood is 3-0 against the 6A West, winning by an average of 46-9. Greenwood rolled Russellville 48-10 a week ago, surrendering only 213 yards to the Cyclones. Senior QB L.D. Richmond completed 15 of 19 passes and accounted for seven TDs against Russellville. Junior Luke Brewer and seniors Caden Brown and Peyton Carter make plays as the receivers. Senior tailback Hunter Wilkinson runs between the tackles with good vision and catches passes out of the backfield. Greenwood senior defensive end Tayshaun Leader suffered a season-ending injury in August and Beau Asher and Fletcher Gill have missed several games this fall. All-state performer Jordan Hanna shifted from linebacker to end earlier this season. Senior defensive back Jayden Jasna blankets receivers and returns punts.

LAST WEEK
hootens.com correctly predicted six of eight winners (75 percent) in games involving Class 6A teams. Hootens.com correctly predicted 61 of 75 winners (81 percent) in games involving 6A teams this season.
WEEK 8 PREDICTIONS (favored teams in CAPS followed by point spread)
6A EAST
SYLVAN HILLS (7) at El Dorado: A crucial game for conference seeding position. El Dorado impressed the past two weeks, outscoring Sheridan and Marion by a combined 89-47. Senior QB Eli Shepherd completed 15 of 25 passes a week ago for 297 yards and three TDs in a 45-34 win at Marion. Sophomore receiver Deandra Burns snagged eight passes for 120 yards and three scores. Sylvan Hills outgained Sheridan 385-180 in last week's 35-12 road victory. The Bears rushed for 344 yards and five TDs.
Searcy at JONESBORO (10): Jonesboro dealt Searcy its only loss (44-34) last fall, when Searcy won the state championship. Pine Bluff outgained Searcy 426-231 in last week's 32-21 victory and Searcy managed only eight first downs. Searcy junior QB Ckyler Tengler completed 10 of 16 passes for 77 yards and a TD against Pine Bluff and junior tailback Daniel Perry rushed 24 times for 138 yards and two scores. Senior Willie Bowser and juniors Braden Oliver and Zimri Anderson paced the defense in tackles. Jonesboro got interception returns for TD from Braelyn Moore and Brodie Williams in last week's 38-13 victory at West Memphis. The Golden Hurricane intercepted four passes at West Memphis, three by Williams. Jonesboro junior QB Rykar Acebo completed 22 of 35 passes for 251 yards and three TDs while senior tailback and team captain Charlie Long ran for 102 yards. Senior Kavon Pointer collected seven passes for 104 yards and two TDs while Connor Clark snatched 10 passes for 94 yards and a score.
WEST MEMPHIS (14) at Sheridan: Sheridan committed two turnovers and rushed for just 68 yards in last week's 35-12 loss to Sylvan Hills. Sheridan trailed just 8-6 in the second quarter. The Yellowjackets play well in the first half but tend to fade in the third quarter with several players playing both ways. West Memphis managed just 168 yards (53 rushing) and committed four turnovers in last week's 38-13 loss to Jonesboro. The Blue Devils alternated senior Caden Smith and junior Bryson Jenkins at QB. Jenkins fired two TD passes against Jonesboro, one to Elijah Eulls and one to Smith. West Memphis played Jonesboro under acting coach Butch Gray with Robert Hooks quarantined.
Marion at Pine Bluff: CANCELED. 
6A WEST
Benton at GREENWOOD (14): See Hootens.com Game of the Week.
Van Buren at LAKE HAMILTON (7): Van Buren outgained Little Rock Parkview 408-308 a week ago in a 28-20 loss. The Pointers got within 21-20 late in the fourth quarter before the Patriots thwarted a potential go-ahead two-point conversion. Van Buren senior QB Gary Phillips fired TD passes to Jaiden and Chi Henry and T.J. Dyer ran 7 yards for a TD. It was the first meeting between Van Buren and LR Parkview. Lake Hamilton outgained Siloam Springs 379-319 last week in a 42-19 victory. Lake Hamilton led 28-6 at halftime and did not complete a pass. The Hamilton defense forced four turnovers and led 35-6 in the fourth quarter. 
LR PARKVIEW (10) at Russellville: Russellville has lost four games this season by seven points or less, including losses to league heavyweights Benton and Lake Hamilton by a combined eight points. Greenwood rolled Russellville 48-10 a week ago, when the Cyclones managed just 213 yards. Parkview picked up its first conference win last Friday night, 28-20 at Van Buren. The Patriots ran for 298 and four TDs, led by senior QB Landon Rogers' 102 yards and two scores. Junior James Jointer bolted for 172 yards.
Mountain Home at SILOAM SPRINGS (1): Mountain Home trailed No. 2 Benton 21-7 last week at halftime of a 35-7 loss. Senior QB Bryce McKay connected on a 50-yard TD pass to Logan Walker in the second quarter for Mountain Home, which managed 294 yards. Mountain Home senior tailback Gage Hershberger (140 rushing yards at Benton) is this week's First Community Bank Scholar Athlete of the Week. Siloam Springs surrendered 379 rushing yards in last week's 42-19 loss at Lake Hamilton. Siloam junior QB Hunter Talley accounted for three TDs against Lake Hamilton, including a pair of fourth-quarter TD passes to Christian Ledeker (four receptions for 94 yards). Talley completed 11 of 17 passes for 160 yards and he ran for 81 yards.