Class 4A Week 9 Rankings, Notes & Picks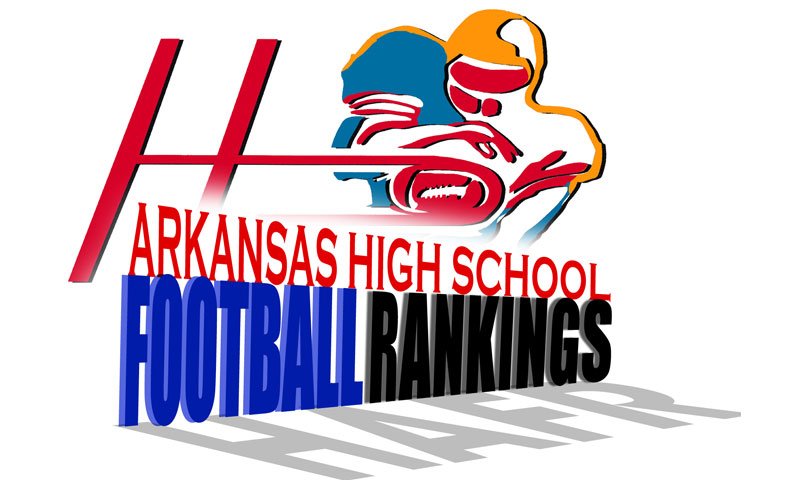 Hootens.com Rankings
Class 4A, Week 9, 2017
Copyright Hooten Publishing, Inc.

1. Warren (7-1)
2. Pea Ridge (8-0)
3. Joe T. Robinson (8-0)
4. Arkadelphia (7-1)
5. Prairie Grove (7-1)
6. Booneville (7-1)
7. Shiloh Christian (6-2)
8. Dardanelle (6-2)
9. Gosnell (5-3)
10. Ashdown (6-2)
11. Southside Batesville (7-1)
12. Stuttgart (5-3)
13. Ozark (6-2)
14. Nashville (5-3)
15. Trumann (7-1)
16. Hamburg (5-3)
17. Heber Springs (5-3)
18. Riverview (6-2)
19. Pottsville (4-4)
20. Helena (6-2)
21. Star City (3-5)
22. Gravette (4-4)
23. Bauxite (4-4)
24. Dumas (5-3)
25. Monticello (4-4)
26. Malvern (3-5)
27. Pocahontas (4-4)
28. Jonesboro Westside (6-2)
29. Mena (3-5)
30. Fountain Lake (3-5)
31. Dover (5-3)
32. Waldron (4-4)
33. Highland (3-5)
34. Gentry (4-4)
35. Lonoke (3-5)
36. Lincoln (3-5)
37. Harrisburg (3-5)
38. Crossett (1-7)
39. DeWitt (2-6)
40. Brookland (3-5)
41. Huntsville (1-7)
42. CAC (0-8)
43. Dollarway (0-7)
44. Berryville (1-7)
45. Subiaco Academy (2-6)
46. West Fork (0-8)
47. Cave City (0-8)
48. Baptist Prep (0-8)

HOOTENS.COM GAME OF THE WEEK
No. 3 Joe T. Robinson at No. 10 Ashdown
Three weeks ago this appeared to be a league title. But Ashdown has lost consecutive games since quarterback Jaden Hill broke his collarbone and quit football three weeks ago. The Panthers led Nashville in the fourth quarter two weeks ago before giving up two late touchdowns in a seven-point setback. Ashdown had four turnovers in the opening six games, but six in the past two weeks. Sophomore QB Brett Bond connected on eight of his opening nine passes last week at Arkadelphia, but senior receivers ran the wrong routes on the next two passes, both interceptions, which led to the Badgers' 18-point decision. Bond completes 58 percent of his passes his season for 587 yards and five TDs. Senior running back Trey Green has 106 carries for 921 yards and 13 TDs. Senior playmaker Ladarrius Bishop was hobbled with an ankle injury at Arkadelphia, but should return to full strength this week, Coach Matt Richardson says. Bishop averages 12 yards per carry this year, and has 26 receptions for 441 yards and five TDs. Senior middle linebacker Alex Day has more than 100 tackles, bolstered by a 25-tackle effort Week 5 against Bauxite.  Undefeated Joe T. Robinson can claim its first conference title since sharing the 2005 AAA-Southeast title with a win. The Senators haven't won an outright title since 2004. The Senators surrender less than 12 points weekly. Senior Ceazar Warren has 80 carries this season for 910 yards and 12 TDs. He had 157 yards, two TDs and ran for a conversion in last week's mercy-rule win over Bauxite. Warren has 99 tackles on defense, including 22 tackles for loss, two interceptions and three fumble recoveries.

TV SHOW
Hooten's Arkansas Football airs 10:30 a.m. Saturday's on KATV (ABC Little Rock) Channel 7, featuring the Razorbacks, high school teams and players to watch. Searcy's Ty Haralson will be featured as the Arkansas Air Guard Scholar Athlete of the Week.

LAST WEEK
Hootens.com correctly predicted 23 of 24 games (96 percent), nailing the point spread of Booneville by one point over Dardanelle. Hootens.com has correctly predicted 217 of 243 games this season (89 percent).

WEEK 9 PREDICTIONS (favored team in CAPS followed by point spread)
1-4A
PRAIRIE GROVE (38) at Berryville: Prairie Grove held high-flying Gentry (34 ppg) scoreless in the first half of last week's 25-point triumph. The Tigers give up just 14 points weekly. Prairie Grove senior Colin Bryant caught a pair of long TD passes (64 and 46 yards) against Gentry. Berryville scores just 11 points a week.
Huntsville at PEA RIDGE (25): Pea Ridge cruising into Week 10 showdown with Shiloh Christian. The Blackhawks led Berryville 35-0 late in the third quarter last week, scoring two third-quarter TDs to invoke the sportsmanship rule. Senior Drew Winn ran for 161 yards and a TD, while senior QB Jakota Sainsbury passed for 128 yards and two scores. Huntsville can't make the playoffs and the Eagles qualified for the post season just once the past eight years.
SHILOH CHRISTIAN (17) at Gravette: Shiloh Christian still has a shot at sharing the league title and possibly earning the No. 1 playoff seed. The Saints D gave up less than 200 yards in last week's 49-point win over Lincoln. All-purpose junior Jaret Russ ran 11 times for 215 yards and three TDs against Lincoln and caught one pass. Gravette rushes for 298 yards weekly.
GENTRY (6) at Lincoln: The winner probably gets the No. 5 playoff seed. Lincoln went to the playoffs last season, while Gentry went in 2014. Gentry senior QB Jon Faulkenberry has 1,422 yards passing and 935 yards rushing in 2017. Lincoln receiver Braden Umberson caught four passes for 47 yards last week at Shiloh Christian and ran for 46 yards.

2-4A
STUTTGART (8) at Lonoke: Lonoke usually plays well against the Ricebirds, winning seven of the past 10 in the series and four of the past five. The Jackrabbits jumped Stuttgart 28-7 in 2012, Stuttgart's only loss during its state title run. Lonoke senior QB Daniel Seigrist ran for three TDs in last week's 42-point win over CAC. Stuttgart led Helena by 28 points at halftime in last week's mercy-rule victory. Junior QB Tim Johnson threw four TD passes.
Riverview at HEBER SPRINGS (1): Heber Springs forced a three-way tie for the conference lead with last week's three-point upset win over previously unbeaten Southside Batesville. Senior Jacob Bremmon intercepted two passes, including one in the final minutes, to preserve the victory. Sophomore QB Adam Martin threw a TD pass and ran 15 yards for the game-clinching score in the second half. Riverview senior J.T. Smith paces the Raiders with 17 receptions for 396 yards and five TDs. Riverview qualifies for the playoffs for the first time in Class 4A with a win or a Lonoke loss.
Baptist Prep at CAC (10): A battle of winless teams. Baptist Prep has been outscored 401-40 this season, while CAC has been outscored 338-79.
Helena at SOUTHSIDE BATESVILLE (7): Southside Batesville can still win or share its first ever league title with two more wins despite losing last week by three points at Heber Springs. The Southerners led 14-10 at halftime, but didn't score in the second half. Helena must regroup after its 35-point loss to Stuttgart. The Cougars give up just 12 ppg.

3-4A
Highland at POCAHONTAS (12): Pocahontas has won two of the past three over Highland, including two straight by a combined 107-47. Pocahontas led Gosnell 12-0 in the first quarter a week ago, but scored only one more TD. Redskin junior QB Devon Adams passed for 216 yards and ran for 52 more against Gosnell. Highland senior Kahner Seat ran for 191 yards and four TDs in last week's 20-point win over Cave City.
GOSNELL (16) at Jonesboro Westside: Gosnell needs one more victory to secure its second straight league title and fourth in five years. Jonesboro Westside is headed to the playoffs for the sixth straight season and seventh time in school history. Gosnell has won 14 straight conference games, but the Pirates had to rally from a 12-0 deficit last week against Pocahontas behind a strong game from sophomore backup QB Brett Barbaree.
TRUMANN (28) at Cave City: Trumann needs one more win to secure the No. 2 playoff seed. The Wildcats rush for 283 yards weekly. Senior Cade Gartman has 82 carries for 989 yards and 15 TDs. Winless Cave City averages 11 ppg.
Harrisburg at BROOKLAND (2): Brookland still searching for its first conference win after losing three league games by a total of 15 points. The Bearcats average 26 points per game. Improved Harrisburg (3-5) won't make the playoffs this season, but first-year coach Aaron Thornton breathed life into a program that had eight wins between 2012-2016.

4-4A
West Fork at BOONEVILLE (37): Booneville wraps up its first conference title since 2013 with one more win, getting a first-round playoff bye and home field advantage throughout. Senior QB Brandon Ulmer returned last week (missed Week 7) from an MCL strain, willing the Bearcats to a one-point triumph over Dardanelle by passing for 138 yards and two TDs. Ethan Dobbs changed momentum in the first quarter with a 96-yard kickoff return for a TD. West Fork played its best game in two years last week, battling Dover to an 8-8 tie in the fourth quarter before losing by 16 points.
DARDANELLE (3) at Ozark: These teams have split the past 10 meetings, but Dardanelle has won three straight in the series. Dardanelle out gained Booneville by 103 yards in the first half last week and led Booneville 20-14 in the third quarter but lost by one point. Senior Temo Martinez booted in a pair of field goals. Sand Lizard senior linebacker Tate Vestal has 95 stops in 2017. Ozark trailed Pottsville 21-0 in the third quarter last week before rallying for a seven-point win. Ozark junior QB Dawson Dietz has passed for 1,441 yards and 13 TDs this season, while sophomore Daniel Woolsey has rushed for 470 yards and 11 TDs.
Subiaco Academy at POTTSVILLE (35): Pottsville rushes for 307 yards weekly. The Apaches probably finish as the No. 4 playoff seed with wins the next two weeks against Subiaco Academy and West Fork, who are a combined 2-14. Subiaco Academy averages eight ppg.
Dover at WALDRON (1): The winner gets the No. 5 playoff seed. Dover downed winless West Fork 24-8 last week. The Pirates surrender 19 ppg. Waldron hasn't been to the playoffs since 2003. Bulldog senior Trey Williams rushed for 890 yards and 11 TDs this season.

7-4A
JOE T. ROBINSON (8) at Ashdown: Hootens.com Class 4A Game of the Week.
NASHVILLE (17) at Malvern: Nashville probably finishes as the No. 3 playoff seed after winning three straight league titles from 2014-2016. Nashville puts up 479 yards and 42 ppg. Senior Tyler Hanson has passed for 2,157 yards and 18 TDs this fall. Malvern scores 33 ppg, and the Leopards could get into the playoffs with an upset the next two weeks over either Nashville or Arkadelphia or some help from Fountain Lake.
ARKADELPHIA (21) at Bauxite: Arkadelphia should get the No. 2 playoff seed and a nice playoff draw. The Badgers led Ashdown by 14 points at halftime a week ago, cruising to an 18-point triumph. Junior cornerback Victor Tademy has returned interceptions for TDs in consecutive games and has six interceptions this fall. Bauxite needs one more win to make the playoffs for the first time in Class 4A. Miner junior Dawson Dabbs ran for a pair of TDs last week at Joe T. Robinson.
FOUNTAIN LAKE (5) at Mena: Fountain Lake can make the playoffs, but the Cobras need a win and possibly some help. Cobra senior QB Stephen Turner has passed for 1,622 yards and 16 TDs this year. Mena running back Justin Dean (852 yards rushing) missed last week's mercy-rule loss to Nashville with a broken hand and may not return this week.

8-4A
WARREN (18) at Hamburg: Warren can secure its fifth straight conference championship with a victory, and the Lumberjacks have 13 league crowns since Bo Hembree took over as coach in 2000. Junior Treylon Burks ran four times for 60 yards and two TDs and returned a punt 61 yards for a TD in last week's 37-point win over Monticello. Hamburg junior lineman Gage Price had two sacks in last week's 19-point win at rival Crossett, and his first two carries of the season resulted in 1- and 16-yard TDs.
Monticello at DUMAS (3): Monticello has won four of the past seven over Dumas, but the Bobcats won by seven points a year ago. Dumas rushes for 289 yards per week. Senior Jarquis Fisher has 1,137 yards and 12 TDs this season, while freshman Kylin James has 717 yards and nine TDs. James ran for 200 yards in last week's 38-point victory at DeWitt.
DeWitt at STAR CITY (25): Star City gets into the playoffs after a one-year absence with one more victory, while DeWitt needs a win and maybe some help to get in. Star City averages 25 ppg, while DeWitt scores 19 points weekly.
Dollarway at CROSSETT (6): Neither team will make the playoffs this year. Crossett's 23-point win against the Cardinals last season was its first over Dollarway in a conference game since  1983. Crossett senior S'Quan Duke ran for a TD in last week's 26-7 loss to Hamburg. Dollarway averages 11 ppg and has been shutout twice.