2A Week 10 Rankings, Notes & Picks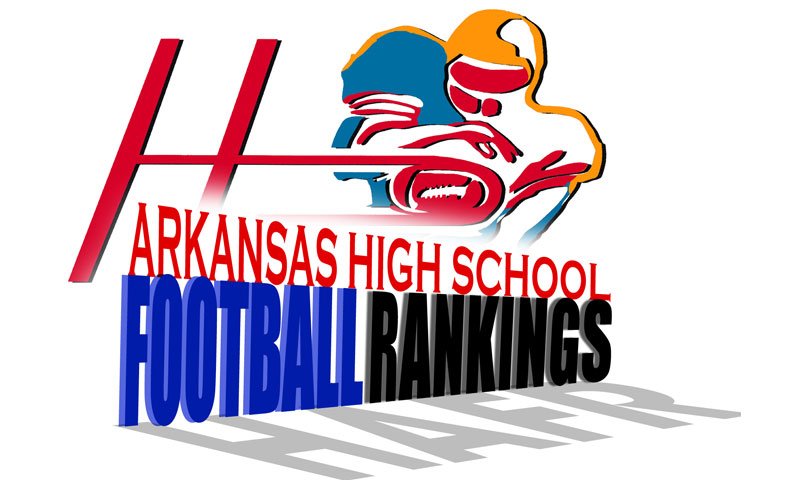 Hootens.com Rankings
Class 2A, Week 10, 2017
Copyright Hooten Publishing, Inc.

1. Mount Ida (9-0)
2. C. Harmony Grove (6-3)
3. Rison (9-1)
4. McCrory (6-1)
5. Hampton (6-3)
6. Earle (7-1)
7. Conway Christian (8-1)
8. Foreman (7-1)
9. Hazen (6-2)
10. Danville (8-1)
11. Bearden (5-4)
12. Parkers Chapel (6-3)
13. Magnet Cove (5-4)
14. Hector (7-2)
15. Mountainburg (8-1)
16. Mountain Pine (7-2)
17. Palestine-Wheatley (7-1)
18. Marked Tree (6-2)
19. E. Poinsett County (7-2)
20. Hackett (5-3)
21. Strong (5-4)
22. Des Arc (4-4)
23. Cross County (4-5)
24. Clarendon (3-5)
25. Mineral Springs (3-6)
26. England (4-5)
27. Poyen (3-6)
28. Salem (4-5)
29. Lavaca (3-6)
30. Magazine (4-5)
31. Spring Hill (4-5)
32. Lafayette County (2-7)
33. Quitman (2-7)
34. Cutter M. Star (3-6)
35. Carlisle (2-6)
36. W. Yell County (3-5)
37. J.C. Westside (3-5)
38. Murfreesboro (0-9)
39. Bigelow (1-8)
40. Dierks (0-9)
41. Woodlawn (1-9)
42. Midland (1-7)
43. Marvell (0-7)
44. Brinkley (0-7)
45. Rector (0-7)
46. Decatur (0-8)
47. Hermitage (0-9)

GAME OF THE WEEK
No. 8 Foreman at No. 16 Mountain Pine
The winner earns the second playoff seed from the 7-2A, although the loser might enjoy a more favorable playoff draw as the third seed. Comparing scores: Mount Ida dropped Foreman 36-7 three weeks ago and handled Mountain Pine 49-22 last week. Mountain Pine's 22 points are the most scored on Mount Ida's defense this year. Even when Mountain Pine does not clear running lanes, senior running back Dafavioun Haywood (1,300 rushing yards) and sophomore quarterback Collin Smith (1,000 tandem yards) make plays. Senior linebacker Carter Chapman paces the Red Devils with more than 100 tackles. Foreman counters with junior QB Kyren Batey (952 rushing yards, 16 TDs), triggering a Flexbone that averages 337 yards rushing and 44 points per game. Batey averages 14 yards per attempt, while senior C.J. Green and sophomore Isaac Carter rip off 11.4 and 11 yards per carry, respectively. Freshman end Chris Haywood (55 tackles, 22 TFL), senior end/linebacker Brandon Thomas (40 tackles, 16 TFL) and junior linebacker junior Chase Boyd (48 tackles) and senior LB Corey Lovewell (52 tackles) pace a Foreman defense that has held seven opponents to 14 points or less.

LAST WEEK
Hootens.com correctly picked 16 of 20 games (80 percent) involving Class 2A teams. For the year, hootens.com is 198-38 (84 percent).

WEEK 10 PREDICTIONS (favored team in CAPS followed by point spread)
3-2A
Cross County at MARKED TREE (8): No. 18 Marked Tree claims the league's second playoff seed with a win over Cross County, which lost 8-6 last week to EPC. Marked Tree thumped EPC 38-0 Week 4. While Marked Tree rolled up 399 yards a week ago on Rector, Cross County managed 217 rushing yards at EPC but could not score on two drives into the red zone, including one trip inside the EPC 5-yard line.
E. Poinsett County at EARLE (20) (Thurs.): No. 6 Earle has not been seriously tested since its eight-point loss Week 1 to Class 4A Helena. Earle has beaten EPC the past two years by a combined 68-20. EPC toppled Earle 28-26 in 2014. EPC defense just held Cross County to 40 fewer rushing yards and 14 fewer points than Earle did two weeks ago. EPC held Cross County four times on fourth down.
RECTOR (1) at Midland (Thurs.): This is a game winless Rector believes it will win. Midland owns a win (Week 2 over Quitman) but lost three critical fumbles and had a TD negated by penalty last week in a 30-12 loss to Salem. Salem beat Rector 28-12 at midseason.
SALEM is open.

4-2A
MAGAZINE (6) at Western Yell County: The winner claims the fifth and final playoff berth. WYC knocked off JC Westside 25-22 last week to record its first back-to-back wins since midseason 2014. Magazine dropped a TD pass that would have tied Mountainburg at halftime last week, but turnovers in the second half resulted in a 35-8 loss.
J.C. Westside at HACKETT (28) (Thurs.): Hackett secured the third playoff seed with a 38-8 win over Lavaca last week when junior QB Brady Hester completed eight of 10 passes for 191 yards and a TD. Junior Cooper Shipman rushed for 106 yards and two TDs and intercepted two passes. Senior Malachi Crone caught six passes for 110 yards, while junior Anthony Collins caught two balls for 80 yards and a TD. J.C. Westside will miss the postseason for the first time in three years.
LAVACA (1) at Decatur: Decatur, which forfeited to Danville last week, forfeits to Lavaca this week.
MOUNTAINBURG and DANVILLE are open.

5-2A
MAGNET COVE (23) at Cutter M Star (Thurs.): Barring major upsets, Magnet Cove finishes in a three-way tie for first place, earning a share of its first 5-2A title since 2013. The Panthers rushed for 390 yards and consumed 36 minutes but converted just three of 10 third-down conversions in a 38-31 loss to Conway Christian. MC completed one pass and threw an interception. Cutter Morning Star sent Bigelow to the bottom of the league standings last week with a 24-14 win.
CONWAY CHRISTIAN (35) at Bigelow (Thurs.): Barring upsets, No. 7 Conway Christian locked up the league's second playoff seed last week by driving 50 yards in five plays in less than two minutes to beat Magnet Cove 38-31. Conway Christian junior QB Jacob Wood ran and passed for 385 of CC's 437 total yards. Junior Nick Scherrey caught five passes for 74 yards and his kickoff returns gave CC good field position.
HECTOR (36) at Quitman (Thurs.): Hector secures the 5-2A top playoff seed and a share of its fourth league title in the past five years. Hector senior Jadon Graham, the school's all-time leader in receptions and receiving yards, took over this fall at QB and has delivered 1,948 balanced yards and 27 TDs, so far.
Poyen at ENGLAND (6) (Thurs.): The winner grabs the fourth playoff seed, and the loser the fifth seed with a first-round trip to No. 10 Danville. Comparing recent scores: Hector beat England 41-8 two weeks ago and Poyen 42-14 last week.

6-2A
Palestine-Wheatley at HAZEN (18) (Thurs.): No. 9 Hazen's defense has allowed 12 points over the past four games, all blowout wins. The Hornets also own the deepest and fastest group of skilled players in the 6-2A, led by sophomore QB Blayne Toll (6-5, 215), RBs Tarrell Penn and Ayjon Green and slot Keshawn Gray. P-W, paced by senior RB Chris Jordan (4.5 speed), rallied past Des Arc in the fourth quarter last week with two deep passes in a 28-24 victory. P-W's seven wins are the most since the Patriots won nine games and the 6-2A title in 2004.
Carlisle at MCCRORY (37) (Thurs.): No. 4 McCrory has been idle the past two weeks, while Carlisle's promising season sunk a little deeper last week in a 52-6 loss to Clarendon. McCrory senior RB Devin Taylor has rushed for 1,736 yards and 27 TDs. Sophomore LB Tarzan Alumbaugh leads McCrory in tackles.
Des Arc at CLARENDON (6) (Thurs.): Clarendon moved junior Montea'l Williams (6-1, 180) to QB a month ago, and the Lions have run the zone read to 119 points the past two weeks in blowouts of Marvell and Carlisle. Des Arc led P-W 16-14 entering the fourth quarter last week but gave up two long passes (one for a TD), had a starting lineman ejected for fighting and lost 28-24 in a one-quarter summary of its disappointing season.
Marvell at BRINKLEY (1): Two of the seven winless teams in Class 2A collide. Marvell won 42-20 a year ago.

7-2A
FOREMAN (11) at Mountain Pine (Thurs.): See Game of the Week
MOUNT IDA (36) at Lafayette County (Thurs.): After a sluggish start last week, top-ranked Mount Ida moved past Mountain Pine 49-22. MI junior RB Jonathan Lagrange carried 24 times for 154 yards and four TDs, while senior S Bridger Farmer led the defense with 13 stops, including two TFL.
Spring Hill at MINERAL SPRINGS (28) (Thurs.): No. 25 Mineral Springs closes the regular season by winning four of its last five games, grabs the third playoff seed and could test the third seed from the 8-2A, likely Hampton, in the first round. MS lost three more games by six points or less.
DIERKS (10) at Murfreesboro (Thurs.): Two of the seven winless teams in Class 2A collide. Murfreesboro in danger of posting its first winless season since 1958. The Rattlers did not record a first down last week in a 69-0 loss to Foreman. Murfreesboro starting QB J.C. Motley (hand) missed the past two weeks but could return this week. Murfreesboro's junior high team went 7-1 this fall.

8-2A
Parkers Chapel at C. HARMONY GROVE (27): Idle last week, No. 2 Camden Harmony Grove has had two weeks to celebrate its 12-point win over Rison, but the Hornets seem focused on bigger goals, including capturing its first outright conference crown since 1975 with a win over Parkers Chapel. PC secured a playoff berth last week with a 30-22 win over Strong.
BEARDEN (6) at Strong: Strong can earn the fifth playoff seed and knock visiting Bearden out of the playoffs with a two-point victory Friday night. Bearden's lone road win this year came at Parkers Chapel, 8-6. Strong ended a 15-game losing streak to Bearden in 2015.
HAMPTON and RISON are open.