Class 7A Week 11 Rankings, Notes & Picks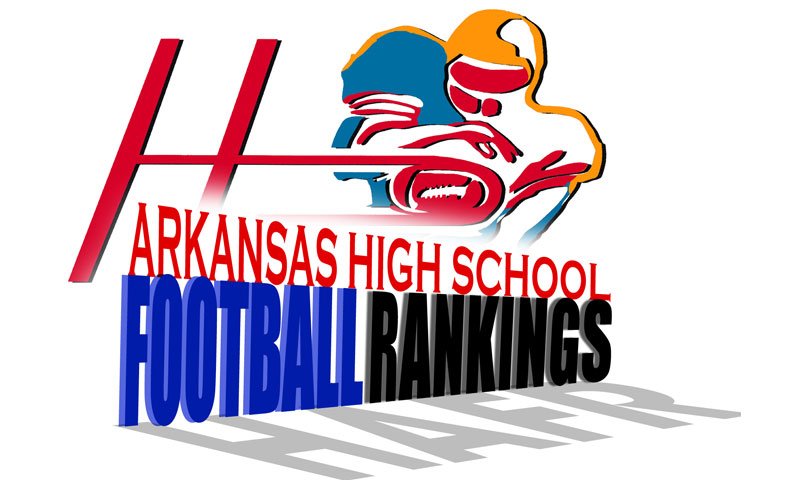 Hootens.com Rankings
Class 7A, Week 11, 2018
Copyright Hooten Publishing, Inc.
1. North LR (10-0)
2. Fayetteville (8-2)
3. Bryant (8-2)
4. Bentonville (7-3)
5. Conway (8-2)
6. Bentonville West (6-4)
7. FS Northside (6-4)
8. Springdale (7-3)
9. FS Southside (5-5)
10. LR Catholic (5-5)
11. Cabot (3-7)
12. Springdale Har-Ber (2-8)
13. Van Buren (4-6)
14. Rogers (3-6)
15. LR Central (1-8)
16. Rogers Heritage (0-10)

HOOTENS.COM GAME OF THE WEEK
No. 13 Van Buren at No. 7 FS Northside
Rematch of a Week 2 matchup that Northside won 36-21. Northside senior QB Derrick "Duece" Wise accounted for 337 yards and four TDs in the first meeting, including 14-of-16 passing for 190 yards. Northside, with all its starters available for the first time in several weeks, stopped rival FS Southside 23-13 last Friday. The solid Grizzly defense set up scores with two interceptions and held FS Southside to 93 yards in the second half. Northside starts six seniors on both sides of the ball and no sophomores. Northside standout offensive lineman Stevie Young (6-5, 310) also played most defensive snaps last week.
Van Buren trailed Northside just 17-14 midway through the second quarter in the first meeting but finished with only 15 yards rushing. Van Buren sophomore athlete Gary Phillips (6-0, 175) leads a group of talented skill players, but the Pointers will be without a defensive standout for three quarters this week due to his ejection in the second half of last Friday's 35-24 loss to Springdale.

LAST WEEK
Hootens.com correctly predicted the winner in six of eight Class 7A games. For the season, hootens.com is 71-23 (76 percent) predicting 7A games.

WEEK 11 PREDICTIONS (favored team in CAPS followed by points spread)
Top Half of Bracket
North LR has a bye.
FS SOUTHSIDE (11) at Springdale: Springdale's seven wins are its most since finishing 14-0 in 2005. Springdale, playing without injured standout QB Grant Allen, rushed for 222 yards and three TDs in last week's win at Van Buren 35-24. Springdale must slow Southside's rushing attack (195 yards weekly) and dual-threat QB Taye Gatewood (172  yards passing weekly and 5.5 yards per carry). FS Southside lost to crosstown rival FS Northside (23-13) last week for the third consecutive season.
Bentonville West has a bye.
Rogers at CONWAY (26): Conway creamed Rogers 41-14 in the first round last year. Rogers returns to the postseason because Har-Ber had to forfeit two conference games last week for using an ineligible player, including a Week 9 victory over Rogers (38-6).

Bottom Half of Bracket
Bentonville has a bye.
Van Buren at FS NORTHSIDE (11): See Hootens.com Game of the Week.
Bryant has a bye.
LR Catholic at FAYETTEVILLE (28): LR Catholic clobbered LR Central 48-21 last Friday and returns to the playoffs after missing last season. Bentonville scored the winning TD with three minutes left to beat LR Catholic in the first round 38-31 in 2016. Healthy and hungry Fayetteville (326 yards passing and 160 yards rushing weekly) gears up for its second trip of the season to Bryant. Fayetteville senior QB Darius Bowers completes 71 percent of his passes for 315 yards weekly with 20 TDs and two interceptions this season.