2A Week 11 Rankings, Notes & Picks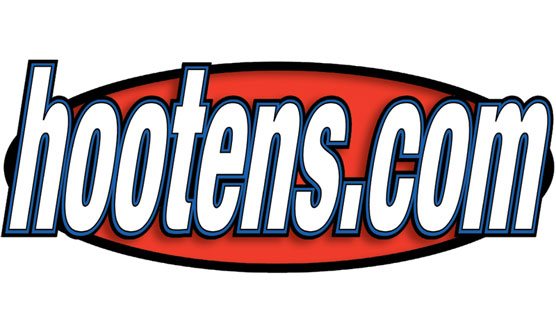 Hootens.com Rankings
Class 2A, Week 11, 2017
Copyright Hooten Publishing, Inc.

1. Mount Ida (10-0)
2. C. Harmony Grove (7-3)
3. Rison (9-1)
4. McCrory (7-1)
5. Hampton (7-3)
6. Earle (8-1)
7. Conway Christian (9-1)
8. Foreman (8-1)
9. Hazen (7-2)
10. Danville (8-1)
11. Bearden (6-4)
12. Parkers Chapel (6-4)
13. Magnet Cove (6-4)
14. Hector (8-2)
15. Mountainburg (8-1)
16. Mountain Pine (7-3)
17. Palestine-Wheatley (7-2)
18. Marked Tree (7-2)
19. E. Poinsett County (7-3)
20. Hackett (6-3)
21. Strong (5-5)
22. Clarendon (4-5)
23. Cross County (4-6)
24. Des Arc (4-5)
25. Mineral Springs (4-6)
26. England (5-5)
27. Poyen (3-7)
28. Salem (4-5)
29. Lavaca (4-6)
30. Magazine (5-5)
31. Spring Hill (4-6)
32. Lafayette County (2-8)
33. Quitman (2-8)
34. Cutter M. Star (3-7)
35. Carlisle (2-7)
36. W. Yell County (3-6)
37. J.C. Westside (3-6)
38. Dierks (1-9)
39. Murfreesboro (0-10)
40. Marvell (1-7)
41. Bigelow (1-9)
42. Rector (1-7)
43. Midland (1-8)
44. Woodlawn (1-9)
45. Brinkley (0-8)
46. Decatur (0-9)
47. Hermitage (0-9)

GAME OF THE WEEK
England at No. 15 Mountainburg
England holds a team speed advantage. Senior athlete Darrius Clarkson has rushed for more than 1,500 yards, and sophomore QB Mason Brazeal has passed for more than 1,200 yards. Junior Tyler Woods paces the Lions in receptions and receiving yards, averaging 20 yards per catch. Mountainburg has been a tough first-round draw in the playoffs lately. The Dragons whipped Marked Tree in the first round last year and Hermitage (with Monta' Thomas) Week 11 in 2015. Senior QB Robert Roxin makes Mountainburg move, accounting for more than 1,300 yards. Senior safety Kendall Scratt may be the top defender in the 4-2A.

LAST WEEK
Hootens.com correctly picked 20 of 20 games (100 percent) involving Class 2A teams. For the year, hootens.com is 218-38 (85 percent).

WEEK 11 PLAYOFF PREDICTIONS (favored team in CAPS followed by point spread)
LEFT SIDE OF BRACKET
No. 6 EARLE has a bye.
Mineral Springs at No. 5 HAMPTON (6): As a few Mineral Springs starters gradually returned from early-season suspensions, the Hornets improved while gaining confidence in the second half of the season with wins over four 7-2A teams with a combined record of 7-33. Mineral Springs playmakers Raheem Brown (6-2, 195) and Rickey Walker (6-0, 225) can play for any team in Class 2A, but Hampton owns the advantage up front, led by junior OL/DT Desmond Brown (6-1, 240).
Salem at No. 14 HECTOR (13): Hector's 31-30 win at midseason over No. 7 Conway Christian eventually landed it the 5-2A top seed. Senior Jadon Graham has passed for 1,019 yards, rushed for 1,138 yards and scored 31 TDs in his first year to play QB since junior high. Junior RB Brenden Landrum (1,021 yards, 13 TDs) has doubled his rushing numbers from a year ago. Senior LB Camren Haralson paced the Wildcats in tackles last year and has not slipped this fall, while senior DE Andrew Sears has posted 60 tackles, four sacks and three forced fumbles. Salem's marquee wins came early in non-conference victories over 1-3A playoff qualifiers Mountain View and Yellville-Summit. Salem's round-trip time on a bus: six hours.
MOUNTAIN PINE (8) at Palestine-Wheatley: Mountain Pine stayed close for a half in losses the past two weeks to top-ranked Mount Ida and No. 8 Foreman, the top two teams in the 7-2A. Senior Dafavioun Haywood has rushed for more than 1,300 yards, while sophomore QB Collin Smith has accounted for more than 1,100 tandem yards. P-W trailed big at halftime in its losses to 6-2A champion Hazen (45-0 final) and runner-up McCrory (36-16 final).
Poyen at No. 10 DANVILLE (16): Seven Little Johns have missed games this season with injuries, including one season-ending injury. Five of them returned Week 8 for Danville's 28-6 win over Hackett. Another returns this week for the playoffs. Poyen does not own a marquee win this season and it allowed 42 and 40 points the past two weeks in losses to No. 14 Hector and No. 26 England, both of which deploy balanced attacks. Danville is not quite as balanced but still has rushed for 2,014 yards and passed for 1,012 yards.
Magazine at NO. 3 RISON (35): Magazine topped Western Yell County 14-12 in OT last week to earn the fifth seed from the 4-2A. The young Rattlers should not run into Rison again with the third-ranked Wildcats moving up to Class 3A next week with little chance of dropping again. Rison's Week 8 loss to No. 2 Camden Harmony Grove gave it a favorable playoff draw.
No. 11 Bearden at No. 4 MCCRORY (6): Bearden fielded its healthiest defense since early in the season last week at Strong. Senior linebacker Gage Word returned an interception for a TD to seal the 28-16 win after junior DE Garrett McWhorter hit the Strong QB. Junior Cohen Word, brother of Gage, recovered a blocked punt for Bearden's first TD. Bearden senior QB Tyler Berry has generated 1,700 yards of offense and 18 TDs this fall while working behind a struggling line. McCrory senior RB Devin Taylor (1,800 yards) returned two punts last week and rushed for 70 yards in a blowout of Carlisle. McCrory senior free safety T.J. Alford returned an interception to start the scoring. McCrory led 24-0 without taking an offensive snap.
Clarendon at No. 8 FOREMAN (14): Foreman led upstart Mountain Pine 20-14 at halftime last week but pulled away in the second half for a 28-point win. Junior QB Kyren Batey (13.7 YPC) just topped 1,000 yards rushing. Senior RB C.J. Green averages 14 YPC, while sophomore Isaac Carver averages 10 YPC. Clarendon's defense returned two interceptions last week for TDs in a 42-20 win over fading Des Arc, supplementing its offense (380 yards) that missed injured senior ATH J.D. Smith.

RIGHT SIDE OF BRACKET
CAMDEN H. GROVE has a bye.
Lavaca at E. POINSETT COUNTY (8): EPC could not run or pass last week in a 58-6 loss at No. 6 Earle, managing 64 yards rushing and 70 passing. They find more yards this week against a Lavaca team that allowed 277 rushing and 141 passing yards in a 28-point loss to Danville and 276 rushing and 191 passing yards in a 24-point loss to Hackett. Round-trip time for Lavaca: 10 hours.
No. 12 Parkers Chapel at No. 9 HAZEN (12): Hazen has not lost any focus since virtually locking up the 6-2A title Week 8 at Des Arc with a 40-0 win. The Hornets destroyed Marvell (75-6) and Palestine-Wheatley (45-0) the past two weeks. Junior DE Kade Perry (112 tackles) paces the Hazen defense, while sophomore Ay'Jon Green (967 yards) leads the team in rushing. Parkers Chapel owns quality wins this fall over No. 13 Magnet Cove and Strong to secure a playoff berth, and an 8-6 loss to No. 11 Bearden. PC sophomore QB Caleb Jacobs triggers a Spread that produced 114 yards and no points last week at No. 2 Camden Harmony Grove. Jacobs passed for 241 yards and three TDs in the first half Week 7 of a 38-point loss to No. 3 Rison.
Hackett at NO. 13 MAGNET COVE (10): Hackett did not hold up in the second half of three losses to No. 10 Danville (28-6) and No. 15 Mountainburg (33-30 and 47-18), both run-heavy offenses with big linemen. 5-2A tri-champion Magnet Cove is similar to Danville and Mountainburg. MC has attempted 38 passes this season. The Panthers run the football 49 times a game and averages 6.7 yards per attempt with junior RB Eli Dawson rushing for a team-high 1,244 yards and 12 TDs. MC limited Hector to two second-half possessions in a 10-8 victory. Sophomore Alex Ordonez has kicked 41 extra points and three field goals, including a 38-yarder in a 38-31 loss to Conway Christian.

Des Arc at No. 1 MOUNT IDA (42): Defending state champion Mount Ida churning out 334 rushing yards and 44 points per game, while the defense allows 160 yards and 7.5 PPG. They should hit all those averages this week.
Spring Hill at MARKED TREE (24): Marked Tree topped 400 balanced yards last week in a 50-34 win over rival Cross County. Senior RB Paul Coleman carried 14 times for 215 yards and four TDs and senior QB Julian Booker completed 11 of 18 passes for 186 yards and two TDs. Round-trip time for Spring Hill: 8.5 hours.
Cross County at No. 7 CONWAY CHRISTIAN (11): Conway Christian owns a balanced attack and Marked Tree just used a balanced attack to crest 400 yards and score 50 points on run-heavy, ball-control Cross County. Conway Christian beat run-heavy, ball-control Magnet Cove 38-31 two weeks ago by efficiently scoring three TDs on four second-half possessions.
England at No. 15 MOUNTAINBURG (5): See Game of the Week.