3A Week 11 Rankings, Notes & Picks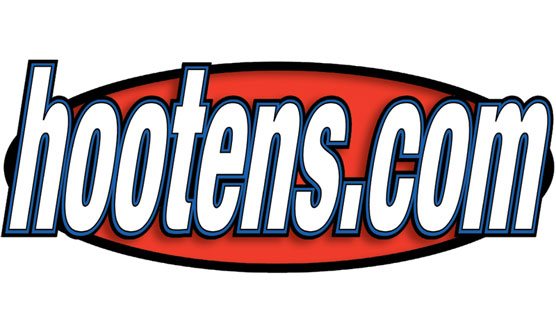 Hootens.com Rankings
Class 3A, Week 11, 2017
Copyright Hooten Publishing, Inc.

1. Junction City (10-0)
2. Charleston (10-0)
3. Prescott (9-1)
4. Glen Rose (9-1)
5. Mayflower (10-0)
6. Clinton (10-0)
7. Rivercrest (8-2)
8. McGehee (8-2)
9. Barton (9-1)
10. Osceola (8-2)
11. Elkins (8-2)
12. Melbourne (8-2)
13. Atkins (8-2)
14. H. Grove Haskell (7-3)
15. Hoxie (6-4)
16. Harding Academy (6-4)
17. Smackover (6-4)
18. Newport (7-3)
19. Fordyce (5-5)
20. Fouke (6-4)
21. Piggott (7-3)
22. Horatio (5-5)
23. Bald Knob (5-5)
24. Perryville (7-3)
25. Centerpoint (6-4)
26. Greenland (5-5)
27. Lamar (5-5)
28. Jessieville (4-6)
29. Cedar Ridge (5-5)
30. Paris (4-6)
31. Yellville-Summit (4-6)
32. Gurdon (4-6)
33. Walnut Ridge (3-7)
34. Rose Bud (4-6)
35. Mountain View (3-7)
36. Cedarville (3-7)
37. Mansfield (2-8)
38. Manila (2-8)
39. Lake Village (1-8)
40. Episcopal (1-9)
41. Genoa Central (3-7)
42. Drew Central (2-8)
43. Bismarck (2-8)
44. Green Forest (2-8)
45. Marshall (0-10)
46. Marianna (1-9)
47. Corning (0-10)
48. Two Rivers (0-10)

HOOTENS.COM GAME OF THE WEEK
No. 19 Fordyce at No. 11 Elkins
Winner hosts Yellville-Summit-Atkins victor. Fordyce lost three of its last four games, one year after finishing 10-2 with a 7-0 mark in the 6-3A. The Redbugs are led by freshman quarterback Jaheim Brown (551 passing yards and three touchdowns), freshman running back Quartey Shelton (816 rushing yards and four TDs) and junior Wanya Morris (340 yards and three TDs). Fordyce has forced 22 turnovers this year, but may play this game without top recruit Billy Ferrell (56 tackles, six for loss and two sacks), who hurt his ankle last week. Fordyce's young secondary (starts there sophomores) will be tested by Elkins sophomore QB Quinn McClain (2,329 yards and 28 TDs with six interceptions), who triggers the highest-scoring offense in the 1-3A (40 PPG). Junior Chance Jones ran for 908 yards and 16 TDs while senior Layne Evans captured 47 passes for 807 yards and 10 TDs (both team-highs) and junior Chad Graham snatched 41 passes for 780 yards and a team-best 12 TDs. The youth of Fordyce and potential absence of Ferrell could swing this game to Elkins.

LAST WEEK
Hootens.com correctly picked 22 of 24 games (92 percent) involving Class 3A teams. For the season, hootens.com has correctly predicted 243 of 298 games (82 percent).

WEEK 11 PLAYOFF PREDICTIONS (favored team in CAPS followed by point spread)
TOP HALF OF BRACKET
JUNCTION CITY receives a bye. The Dragons won their first league title since 2014 this year. Steven Jones is the first coach to record a 10-0 regular season in his first year at the school since Nashville and Mike Volarvich finished 15-0 in 2015.
Centerpoint at HARDING ACADEMY (5): Winner advances to a second-round game at 6-3A champion Junction City. Centerpoint arrives as the No. 5 seed from the 5-3A after winning its last two games. Junior QB Owen Bright started last year's 14-7 playoff win against Clinton and Bright completed seven of 11 passes last week for 178 yards and two TDs in a 42-6 win at Bismarck. Harding has won four of its past five outings to earn the No. 3 seed from the 2-3A. In that stretch, junior QB Davis Morgan has thrown 15 TD passes with just four interceptions.
Fouke at CLINTON (7): Winner hosts the winner of the H. Grove Haskell-Hoxie game. Fouke (1-11 playoff record) makes its school-record fifth consecutive postseason appearance. The Panthers arrive with confidence after winning their final three games. 10-0 Clinton won its second straight 1-3A title and its closest game this year was its 28-17 Week 1 win at 2-4A co-champion Heber Springs. Clinton's improved team speed fuels the second-best scoring defense in Class 3A (10.6 points per game). This game is likely close due to the explosiveness of Fouke senior running backs Jarrett Easley (1,451 rushing yards and 19 TDs) and Charley Baker (416 yards and eight TDs), but that sound defense carries Clinton.
H. Grove Haskell at HOXIE (3): Winner plays at the winner of the Fouke-Clinton game. H. Grove Haskell (1-4 all-time playoff record) earned its first playoff win in school history last year against Mountain View. Haskell's seven wins this year ties the school record (2014 and 2016). Hoxie returns to the playoffs after missing the postseason last year for the first time since 2009. Hoxie has won six of its past eight games, losing only to 3-3A conference co-champs Rivercrest (43-33) and Osceola (44-27). The effectiveness of Hoxie's zone runs likely decides the outcome.
Mountain View at CHARLESTON (24): Winner hosts winner of Paris-Barton game. Mountain View is 0-7 against playoff teams this year. Mountain View (1-11 all time in playoffs) expects to return its leading passer (junior Gunner Willis) and rusher (junior Derek Burns) in 2018. Charleston finished 10-0 for the fourth time in five years under Coach Greg Kendrick (59-6 at school). Charleston ousted Mountain View in the first round of the 2015 playoffs and the Tigers repeat that performance this week.
Paris at BARTON (17): Winner plays at winner of Mountain View-Charleston. Paris its last six against playoff opponents this year following a Week 1 win at Yellville-Summit. Barton's nine wins this year is more than the combined seven it posted in 2015-2016. Paris boasts plenty of team speed, but Barton's flexbone offense is difficult to prepare for in one week.
Cedar Ridge at OSCEOLA (14): Winners hosts winner of Piggott-Prescott game. Cedar Ridge (0-3 in playoffs) earned the 2-3A's No. 4 seed with a 27-26 Week 10 win over Bald Knob, its first win in that series. 3-3A co-champion Osceola's eight-game winning streak ended last week at Rivercrest and the Seminoles seek their first playoff win since 2014. Cedar Ridge is playing its best ball of the year, but that may not be enough to eliminate Osceola.
Piggott at PRESCOTT (24): Winner plays at Cedar Ridge-Osceola victor. Teams meet in the playoffs for the second straight year. Prescott pounded Piggott 59-37 last year in the second round en route to the state title. Piggott is the highest-scoring team in the 3-3A (38.5 PPG) and the Mohawks recorded four shutouts this year, including three of their past four games, but just two of Piggott's seven wins came against playoff teams. Prescott failed to win a conference title for the first time since 2014, but the Curley Wolves have won 24 of their past 25 games. Prescott led the 5-3A in scoring offense (45.7 PPG) and defense (11.3 PPG) this year. Prescott senior playmaker Thomas Muldrow has scored via pass (three), rush (12), reception (four) and kickoff return (one) this year. Piggott's running game limits Prescott's possessions, but the Curley Wolves make the most of their opportunities.

BOTTOM HALF OF BRACKET
MAYFLOWER receives a bye. The Eagles won their first outright league title since 2008 this year.
Lamar at SMACKOVER (14): Winner plays at 2-3A champion Mayflower. Lamar notched its first win over a playoff team last week 48-20 at Paris. Lamar expects to return leading passer Ike Pelts (412 yards and four TDs) and second- and third-leading rushers Jacob Parmenter (594 yards and 11 TDs) and Jonathan Mayes (487 yards and six TDs) and top tackler Bryr Bruton (51 tackles) in 2018. Smackover allowed 144 of its 235 points to Class 3A playoff teams Harding Academy, Junction City and McGehee. The 36 points by Junction City was the Dragons' lowest-scoring game of the year.
Bald Knob at RIVERCREST (17): Winner hosts winner of Perryville-Melbourne game. Bald Knob has won consecutive games just once all year (Weeks 8 and 9 against Marianna and Rose Bud, respectively). Rivercrest earned the No. 1 playoff seed and a share of the 3-3A title Week 10 in a 28-25 win over Osceola, its eighth straight win in the series. Rivercrest senior defensive back Zorey Chipman has intercepted five passes this year, his first as a starter. Rivercrest is 5-0 at home this season and this could be the last game at "The Cotton Patch" as Rivercrest moves into a new facility next year.
Perryville at MELBOURNE (7): Winner plays at Bald Knob-Rivercrest victor. Perryville was tied for first place in the 4-3A entering Week 9, but lost their last two games to Charleston and Atkins by a combined 76-20. Perryville's seven wins are its most since finishing 8-3 in 2009. A Melbourne win ties the school record for wins (set in 2013 and 2014). Melbourne's third-place conference finish is its best since 2014 (finished third in the 3-3A). Melbourne's high-flying passing game is a bad matchup for Perryville.
Newport at GLEN ROSE (17): Winner hosts the winner of the Horatio-McGehee game. These teams lost in the Class 3A semifinals last year. Newport ran to the semifinals last year where it lost at Prescott 41-8. The Greyhounds were picked by league coaches to win a second straight 3-3A title this year, but Newport finished tied for fourth. Newport is led by defensive standout Oshae Pruitt, who has collected more than 200 tackles in his career. The Greyhounds return its leading passer Cash Forrester (793 yards and 10 TDs), their top two rushers Joe Broadus (784 yards and 11 TDs) and Monquell Cox (667 yards and six TDs) and leading receiver Julius Clark (14 catches for 265 yards and six TDs) in 2018. Glen Rose earned its first conference title since 2013 and has improved every week. Glen Rose has won 16 straight home games dating to 2015, including four playoff games.
Horatio at MCGEHEE (14): Winner plays at Newport-Glen Rose victor. Horatio, winless in 2014, returns to the playoffs for the first time since 2012. Senior QB Zach Izzo, a two-time all-conference performer, leads Horatio in passing (322 yards and four TDs) and rushing (743 yards and 11 TDs). Senior Tony Chavez leads the Lions with nine catches for 217 yards and four TDs and tackles (66). McGehee returns to the playoffs with an 8-2 record and losses to Class 4A Dumas and at Junction City. The Owls won their last six games by a combined 208 points.
Fordyce at ELKINS (3): See Hootens.com Game of the Week.
Yellville-Summit at ATKINS (14): Winner plays at Fordyce-Elkins victor. Atkins bested Yellville-Summit 45-22 Week 3. Picked by league coaches to finish seventh in this year's Hooten's Arkansas Football magazine, Yellville-Summit returned to the playoffs for the first time since 2012. Yellville-Summit's four wins matches its total from 2013-2016. Senior running back Brock Vigna eclipsed the 1,000-yard mark in last week's 48-24 win over Marshall in the "Battle of the Buffalo River." Atkins has won 17 games the past two years and 12-2 with a pair of second-place finishes in league play. The Red Devils finished second in scoring offense (37.8 PPG) and defense (17.9 PPG) in the 4-3A. Yellville-Summit has improved since that Week 4 meeting, but Atkins should advance.