4A Week 11 Rankings, Notes & Picks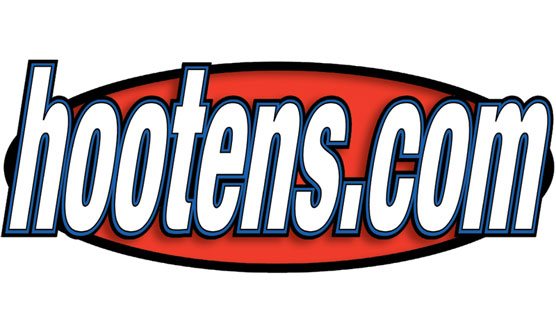 Hootens.com Rankings
Class 4A, Week 11, 2017
Copyright Hooten Publishing, Inc.

1. Warren (9-1)
2. Joe T. Robinson (10-0)
3. Arkadelphia (9-1)
4. Pea Ridge (9-1)
5. Prairie Grove (9-1)
6. Booneville (9-1)
7. Nashville (7-3)
8. Ozark (8-2)
9. Gosnell (7-3)
10. Southside Batesville (9-1)
11. Dardanelle (7-3)
12. Stuttgart (7-3)
13. Ashdown (7-3)
14. Trumann (9-1)
15. Heber Springs (7-3)
16. Gravette (6-4)
17. Shiloh Christian (7-3)
18. Pottsville (6-4)
19. Riverview (7-3)
20. Dumas (7-3)
21. Jonesboro Westside (7-3)
22. Hamburg (5-5)
23. Monticello (5-5)
24. Helena (6-4)
25. Bauxite (4-6)
26. Malvern (3-7)
27. Pocahontas (5-5)
28. Waldron (5-5)
29. Highland (3-7)
30. Gentry (5-5)
31. Crossett (3-7)
32. Star City (4-6)
33. Fountain Lake (4-6)
34. Dover (5-5)
35. Brookland (5-5)
36. Mena (3-7)
37. Lonoke (3-7)
38. Lincoln (3-7)
39. Harrisburg (3-7)
40. DeWitt (2-8)
41. CAC (1-9)
42. Huntsville (1-9)
43. Dollarway (0-9)
44. Berryville (1-9)
45. Subiaco Academy (2-8)
46. West Fork (0-10)
47. Cave City (0-10)
48. Baptist Prep (0-10)

HOOTENS.COM GAME OF THE WEEK
No. 17 Shiloh Christian at No. 12 Stuttgart
This is the first meeting between these teams. Shiloh Christian finished fourth in the 1-4A this fall, and a five-point loss to Gravette Week 9 kept them from winning the league title. The Saints other two losses were to Class 5A No. 2 LR Christian and Prairie Grove, who went a combined 18-2.  First-year quarterback Landon Brown has passed for more than 2,200 yards and 22 TDs this season, and rushed for more than 200 yards and four TDs. Brown is dangerous keeping the ball on bootlegs. He passed for 140 yards and ran for 57 in last week's three-point win over previously unbeaten Pea Ridge. Junior Jaret Russ has rushed for almost 700 yards and 11 TDs. Shiloh Christian's improved defense carries it more in 2017 than it has in other years. The Saints held Pea Ridge's rushing attack to 79 yards and they intercepted a pass. "They run well and I don't know if we can score much on them," Stuttgart coach Josh Price says. "They can tackle in the secondary and will make us drive the ball."

Stuttgart shared the 2-4A title after winning six straight games. The Ricebirds simplified schemes and moved players around after losing Week 4 at Southside Batesville 21-7. The Ricebird D held four league opponents to one TD or less. Junior end David Walker has 20 tackles for loss, four sacks, five pass break ups and one interception. The Ricebird move Walker around so opponents can't key on him. Junior Jon Hoskins bolstered the defense after sliding from middle linebacker to end in Week 5. Senior Arion White moved to middle linebacker in Week 5 and leads the team in tackles for the second straight season. Stuttgart's defense has scored multiple TDs the past two weeks: junior cornerback Tyion Berry returned an interception 40 yards for a TD in last week's 31-point win over CAC, while junior Glen Bradford returned a fumble for a TD. Senior safety Dantranell Robinson(70 yard interception) and inside linebacker Kirk Hughes (20-yard interception) each returned interceptions for TDs two weeks ago against Lonoke. Senior offensive linemen Reece Stephens and Logan Erstine anchor the offensive line. Stuttgart turned the ball over four times in the past six weeks. "It

LAST WEEK
Hootens.com correctly predicted 22 of 24 games (92 percent). Hootens.com has correctly predicted 261 of 291 games (90 precent).

WEEK 11 PREDICTIONS (favored team in CAPS followed by point spread)
TOP OF THE BRACKET
JOE T ROBINSON has a first-round bye.
Riverview at DARDANELLE (10): Riverview makes the playoffs for the first time as members of Class 4A (went five times in Class 3A) and for the first time since 2013. Riverview junior QB Griffin Miller (ankle injury) didn't play in last week's 14-point win over Lonoke. Miller has passed for 714 yards and eight TDs this season, and rushed for 922 yards and 10 TDs. Versatile senior Dondre Spears has five TD catches and averages 5.6 yards per carry, while J.T. Smith has rushed for 396 yards and six TDs, and has 22 catches for 451 yards and five TDs. Smith filled in at QB a week ago. Dardanelle lost to top seeds Booneville and Ozark by a total of nine points, and the Sand Lizards held second half leads in each game. Senior QB Elyas Carter ran 18 times for 146 yards and three TDs and completed 11 of 13 passes for 182 yards and three TDs in last week's 36-point win over Waldron.
MALVERN (1) at Gosnell: Malvern beat Gosnell in the playoffs twice in the eight years (49-7 in 2011 and 48-7 in 2009). And the fifth-seeded Leopards should again give Gosnell fits. Senior QB Demias Jimerson generated more than 2,100 yards this season, but the Leopards' three wins are over teams with a combined record of 13-17, and they've been outscored the past two weeks by a total of 130-34. Gosnell won its fourth 3-4A title in five years, sweeping seven league opponents an average of 36-12. Malvern's 3-3 stack defense should have more success against Gosnell's Double Wing attack.
Heber Springs at GRAVETTE (7): Gravette sealed the No. 3 seed and a home playoff game with four straight wins, including a Week 9 five-point decision over Shiloh Christian. The Lions average 376 yards per game, with 290 rushing. Senior running back Austin O'Brien has 226 carries for 1,952 yards and 21 TDs and has nine catches for 198 yards and three TDs. Heber Springs tied for the 2-4A title this year, winning five straight since losing at Stuttgart by 13 points Week 5. The Panthers beat playoff teams Southside Batesville, Riverview and Helena the past three weeks by a combined 61-34. Heber Springs senior receiver Jacob Bremmon has 32 receptions for 666 yards and six TDs. Sophomore QB Adam Martin ran for all three TDs in last week's 21-6 win at Helena.
Highland at WARREN (31): Warren hasn't lost a first round playoff game since falling to Shiloh Christian in the first round in 2010. Lumberjack senior defensive lineman Wallace Smith (6-3, 290) and linebacker Psavian Person (5-10, 195) led a unit that gave up seven points per conference game. Highland qualifies for the playoffs for the eighth straight season by beating Harrisburg, Brookland and Cave City.
Crossett at OZARK (16): Crossett slips in as the No. 5 seed after last week's 11-point win over Star City, and the Eagles get a four hour bus ride to Ozark. Senior S'quan Duke ran for a pair of TDs against Star City. Crossett averages 202 yards 13 ppg. Duke battled injuries and didn't play until Week 8, gaining 128 yards and three TDs. Ozark averages 37 points and 391 yards per game. Junior QB Dawson Dietz has completed 95 of 161 passes (59 percent) for 1,689 yards and 16 TDs, while sophomore Daniel Woolsey has 108 carries for 589 yards and 13 TDs.
Pottsville at PRAIRIE GROVE (14): A battle of teams with similar styles. Run-first Pottsville averages 251 yards rushing weekly. The Apaches whipped winless West Fork 37-6 a week ago, intercepting three passes in the first half. Prairie Grove shares the league title, its third straight, and the only loss this season was at No. 1 seed Pea Ridge a month ago. Tiger senior Anthony Johnson ran for three TDs and caught a TD pass in last week's 31-point triumph over Lincoln.
Shiloh Christian at STUTTGART (2): Hootens.com Class 4A Game of the Week.

BOTTOM OF THE BRACKET
BOONEVILLE has a first-round bye.
Monticello at NASHVILLE (25): Nashville averages 45 points and 505 yards per game. Scrapper senior receiver Domonick Kight has 48 catches for 1,281 yards and 17 TDs this season. He caught seven passes for 295 yards and five TDs Week 9 at Malvern and four passes for 170 yards and three TDs last week against Bauxite. Monticello makes the playoffs for the second straight season (lost at Stuttgart 31-24 in overtime last season). Monticello senior QB Ryan Lambert has passed for more than 1,100 yards and 10 TDs this year.
Waldron at PEA RIDGE (27): Waldron returns to the playoffs for the first time since 2003. The Bulldogs rush for 264 yards weekly, with senior Trey Williams dashing 138 times for 1,115 yards and 14 TDs. Pea Ridge lost to Shiloh Christian 17-14 last week, its first setback of the season. The Blackhawks missed a potential tying field goal in the final seconds. Senior Hayden Holtgrewe caught nine passes for 134 yards and a TD. Holtgrewe had nine tackles at safety, while linebacker Tristan Brewer had 16 stops and one sack.
HAMBURG (2) at Jonesboro Westside: Jonesboro Westside hosts its first-ever playoff game, and the Warriors seek their first playoff victory. Warrior Tristin Escue kicked the winning field goal in overtime in last week's 17-14 triumph at Pocahontas. Hamburg had trouble slowing Dumas' rushing attack in last week's 12-point setback, but the Lions have more team speed than Jonesboro Westside.
Gentry at SOUTHSIDE BATESVILLE (11): Southside Batesville hosts its first-ever playoff game, just a year after upending Booneville 21-13 in the first round, its only playoff win in school history. The Southerners average 411 yards per game. Junior Brayden Duncan paces them with 113 carries for 768 yards and five TDs, while senior receiver Dawson Cook has 28 receptions for 381 yards and four TDs. Gentry standout QB Jon Faulkenberry has passed for 1,733 yards and 15 TDs, and has 142 carries for 1,151 yards and 19 TDs.
Helena at ARKADELPHIA (32): Arkadelphia has held six opponents to a TD or less this season. The Badgers have forced 29 turnovers this fall. Sophomore QB Cannon Turner has passed for 825 yards and 10 TDs, and rushed for 727 yards and eight scores. Helena averages 30 points per game, but the Cougars lost four of their final five regular season games.
ASHDOWN (10) at Trumann: Some opponents contend Ashdown has one of the better defenses in the state. The Panthers held five opponents to one TD and two others scored just 10 points. Senior middle linebacker Alex Day has 117 tackles, 24 tackles for loss and five sacks this season. Senior LaDarrius Bishop has rushed for three TDs and caught five TD passes. Trumann running back Cade Gartman ran for three TDs in last week's 20-point triumph over Highland. Gartman has rushed for almost 1,300 yards and 21 TDs this season.
Pocahontas at DUMAS (13): Pocahontas lost two of its final three regular-season games by a total of 10 points, including last week's three-point overtime setback to Jonesboro Westside, costing the Redskins a home playoff game. Dumas rushes for 319 yards per game. Freshman Kylin James ran for two TDs in last week's 12-point win over Hamburg. James has 1,192 yards this season, while senior Jarquis Fisher has 1,318 yards and 14 TDs.