5A Week 11 Rankings, Notes & Picks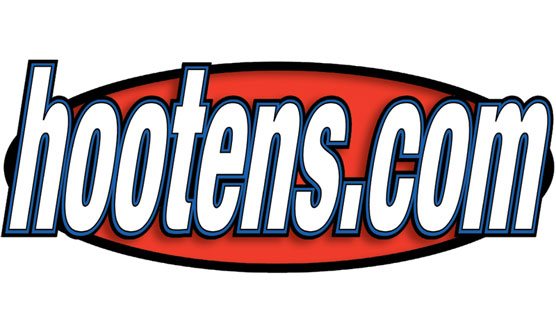 Hootens.com Rankings
Class 5A, Week 11, 2017
Copyright Hooten Publishing, Inc.

1. Pulaski Academy (10-0)
2. LR Christian (9-1)
3. Batesville (7-3)
4. LR McClellan (7-3)
5. Wynne (9-1)
6. Nettleton (9-1)
7. Alma (6-4)
8. Greenbrier (7-3)
9. Harrison (7-3)
10. Morrilton (7-3)
11. Watson Chapel (8-2)
12. Valley View (6-4)
13. Sylvan Hills (6-4)
14. HS Lakeside (6-4)
15. White Hall (6-4)
16. Camden Fairview (4-6)
17. LR Parkview (4-6)
18. De Queen (5-5)
19. Farmington (4-6)
20. Maumelle (5-5)
21. Beebe (4-6)
22. Blytheville (3-7)
23. Magnolia (3-7)
24. Forrest City (3-7)
25. Vilonia (1-9)
26. Greene Co. Tech (3-7)
27. Mills (2-8)
28. Hot Springs (1-9)
29. Paragould (1-9)
30. Clarksville (1-9)
31. Hope (0-10)
32. LR Fair (0-10)

GAME OF THE WEEK
No. 4 LR McClellan at No. 3 Batesville
A rematch of the 2015 semifinals, which Little Rock McClellan won 14-9 in a driving rain storm that featured a 45-minute power outage delay. Batesville shared the 5A East title by winning its final six games this season, including an 18-point triumph over Wynne. Senior kicker Nelson Romero booted a 37-yard field goal with four seconds left in last week's 20-17 triumph over Valley View. Romero has made seven field goals in conference games this year. Pioneer standout punter Said Bernal averages 40 yards per punt. Senior running back Cedric Hall has emerged the past two weeks, running for two TDs, catching a TD pass and returning a pair of kickoffs for scores. Junior quarterback Hayden Childers "has calmed down," Coach Dave King says. Senior receiver Demetric Holliday (6-4, 200) could cause matchup problems with his length on the perimeter. Senior tackle Christian Bullock (6-1, 230) "is our defensive bellcow," King says. Batesville has advanced to the semifinals seven straight seasons.  LR McClellan snapped a two-game losing streak last week with a two-point victory over Little Rock Parkview. Bullish senior QB Bennie Kemp (6-1, 225) ran 14 times for 63 yards against Parkview, and completed his only pass. "We like to give opponents a big dose of Bennie," Coach Maurice Moody says. "They get tired of tackling him for four quarters." The Crimson Lions use a committee of running backs (five different players have led them in rushing this year). Senior Tyrese Lair had 11 carries for 109 yards and one TD last week. Senior offensive linemen Jammarius Norris (6-3, 285), K.D. Dobbins (6-3, 335) and Craig Lattimore (6-3, 305) provide size for an offense that rushes for more than 250 yards weekly. Norris and junior Tarius Morgan (6-0, 270) pace the defensive line, while junior noseguard Dontorius Hickey (6-3, 290) "is all over the field," Moody says. Senior safety Andre Campbell has four interceptions this season, while senior linebacker Lee Rudely paces LR McClellan in tackles. LR McClellan has won four playoff games the past two seasons.

LAST WEEK
Hootens.com correctly predicted 13 of 16 games (81 percent). Hootens.com has correctly predicted 167 of 202 games (83 percent).

WEEK 11 PREDICTIONS (favored team in CAPS followed by point spread)
TOP OF THE BRACKET
MORRILTON (1) at Watson Chapel: This is the first meeting since Watson Chapel won 18-9 in the first round of the 2000 playoffs. Watson Chapel captured the 5A South this fall by winning seven straight games. Their only losses were to league champs Pine Bluff and Warren in non conference action. Senior Omar Allen has rushed for more than 1,000 yards this season (Dutton's first 1,000-yard rusher in three years as head coach) and 20 TDs. Allen had 274 yards and six TDs Week 8 against Magnolia. Sophomore QB Devin Curry has more than 1,400 yards this season. Watson Chapel's strength is on the defensive line, where senior end Collin Branch (6-2, 250) and junior Malik Neal (6-3, 225) have combined for six sacks. Morrilton tied for the 5A West title and has won five straight games. The Devil Dogs average 368 yards per game. Sophomore QB Jacolby Criswell has passed for 1,652 yards and 18 TDs this year. Criswell passed for 256 yards and two TDs in last week's 28-point win over Clarksville.
Wynne at LR CHRISTIAN (3): A battle of 9-1 teams. LR Christian's only loss this season was at Pulaski Academy, while Wynne's only loss was at Batesville. LR Christian senior running back Ladarius Burnes ran 12 times for 124 yards and two TDs in last week's 50-point win at LR Fair. Wynne has won three straight since losing at Batesville, including last week's 27-point triumph over previously unbeaten Nettleton. Senior Ta'Von Hicks has rushed for more than 1,200 yards this season, including 196 yards against Nettleton. LR Christian beat Wynne by 28 points in the second round in 2015 on its way to the semifinals.
White Hall at ALMA (4): White Hall beat Alma 28-26 in the first round in 2009 and Alma won 9-0 in the first round in 2000. The Airedales shared the 5A West title this season, but could've won it outright before last week's 35-31 loss to Maumelle. Alma senior QB Garrison Jensen has rushed for 835 yards and 14 TDs this year, and passed for 2,097 yards and 23 TDs. White Hall eked into the playoffs with last week's 18-point win at De Queen. The Bulldogs may have a speed advantage with senior QB Ollie Reddick (4.5 speed), who has rushed for more than 1,000 yards this season.
LR MCCLELLAN (2) at Batesville: See Game of the Week.

BOTTOM OF THE BRACKET
Sylvan Hills at NETTLETON (7): This is the first meeting between these schools. Nettleton hosts a playoff game for the first time as members of Class 5A. The Raiders must share the 5A East title after losing to Wynne last week by 27 points. Nettleton gained just 106 yards, including 27 in the first half. Sylvan Hills slipped into the playoffs after rallying past Beebe by 26 points a week ago (trailed by a touchdown at halftime). Senior Deon Youngblood ran for 183 yards and four TDs, while senior Ty Compton ran for 142 yards and two TDs. Sylvan Hills has lost seven straight first-round games and hasn't won in the playoffs since beating El Dorado by seven points in 2007 as members of Class 6A.
Camden Fairview at GREENBRIER (12): This is the second playoff meeting between these schools, with Camden Fairview winning 49-28 in the 2009 semifinals. Greenbrier shared the 5A West title this season after beating Vilonia by 28 points a week ago. Panther senior Spencer Sutterfield has 157 carries this season for 990 yards and 18 TDs, and he's a defensive leader (89 tackles, two sacks and one forced fumble). The Panthers might have success passing the ball with senior receivers Grant Brown (45 catches, 468 yards and five TDs) and Reese Hammontree (24 catches, 467 yards and  three TDs). Camden Fairview gets in the playoffs after a one-year absence. An opposing coach calls the Cardinals "the most athletic team in our conference. It comes down to execution. They can be scary to defend."
Valley View at PULASKI ACADEMY (35): This is the first meeting between these teams. Three-time defending state champion Pulaski Academy outscores opponents by an average of 58-25. Senior QB Layne Hatcher holds the state-record with 13,904 yards in four years. Hatcher completed 22 of 25 passes for 248 yards and five TDs in the first half of last week's 40-point win at Mills. Valley View senior QB Joseph Waleszonia has passed for 962 yards and six TDs this season, and rushed for 1,214 yards and 19 TDs. The Blazers finished fourth in the 5A East this season after losing to Batesville and Wynne by three points each.
HARRISON (2) at HS Lakeside: This is the first playoff meeting between these programs. Harrison must endure a four hour bus ride. The Goblins tied for the 5A West title, and HS Lakeside finished second in the 5A South. Harrison puts up 440 yards weekly, showcasing sophomore standout running back Gabe Huskey (222 carries, 1,677 yards and 24 TDs). Senior QB Noah Ditmanson has passed for 1,389 yards and 13 TDs this season and rushed for 745 yards and nine TDs. HS Lakeside outscores opponents 34-30, and the Rams average 382 yards weekly. Senior running back Dupree Swanson injured his ankle Week 9 against Watson Chapel and played sparingly in last week's 28-point win at Hot Springs. Swanson has 234 carries for 1,676 yards and 27 TDs this season, while classmate Michael James has 108 carries for 832 yards and eight TDs.