7A Week 11 Rankings, Notes & Picks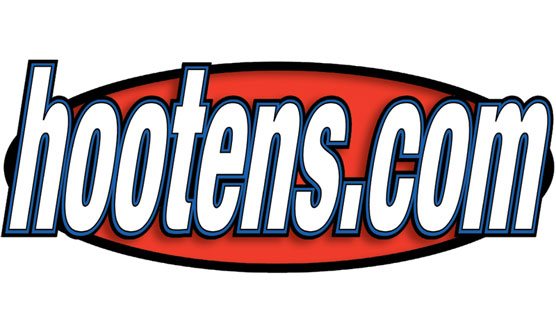 Hootens.com Rankings
Class 7A, Week 11, 2017
Copyright Hooten Publishing, Inc.

1. North Little Rock (10-0)
2. Bryant (9-1)
3. Bentonville (8-2)
4. Bentonville West (9-1)
5. Fayetteville (6-4)
6. Springdale Har-Ber (7-3)
7. Conway (7-3)
8. Springdale (6-4)
9. Cabot (5-5)
10. Little Rock Catholic (4-6)
11. Rogers (5-5)
12. Fort Smith Northside (3-7)
13. Fort Smith Southside (3-7)
14. Little Rock Central (2-8)
15. Rogers Heritage (1-9)
16. Van Buren (0-10)


GAME OF THE WEEK

No. 8 Springdale at No. 9 Cabot.
These schools have played memorable playoff games in the past, including the 2000 semifinals when Cabot completed a pass in overtime to beat the Bulldogs and end legendary Coach Jarrell Williams' career. Cabot won its last state championship the following week, beating Coach Barry Lunney's Fort Smith Southside Rebels 28-21.  Neither team is a state title contender this year but both feature outstanding defensive linemen. Springdale's Isaiah Nichols (6-4, 275) and Cabot's Dayonte Roberts (6-2, 280) can dominate. Nichols, who plays hard every snap with long arms and athleticism, committed June 21 to Arkansas. Roberts has missed several games this season but can be a force at noseguard. Roberts has college scholarship offers from Arkansas State and other Sun Belt Conference schools.
Cabot's legendary coach Mike Malham seeks his 297th career victory. The Panthers, 2-3 at home this season, score 27.2 points and allow 23.5 points weekly. Cabot looks to limit Springdale's number of possessions. The Panthers allowed Bryant just 5 possessions Week 8.  Springdale coach Zak Clark, a former Fayetteville High QB who signed with Arkansas before setting records at the University of Central Arkansas, is considered one of the state's top offensive minds. Clark inherited a once-proud program in 2015 after its first winless season in school history. Clark's teams have steadily progressed, winning twice in 2015, four games last season and six this year. The balanced Bulldogs (201 yards passing, 168 yards rushing weekly) score 32.8 points per Friday but allow 32.6.

LAST WEEK
Hootens.com correctly predicted seven of eight winners (88 percent) in games involving Class 7A teams. For the season, hootens.com is 76-20 (79 percent) in Class 7A.

WEEK 11 PREDICTIONS (favored team in CAPS followed by point spread)
TOP HALF OF BRACKET
BENTONVILLE has a bye.
Springdale at CABOT (1): hootens.com Class 7A Game of the Week
BRYANT has a bye.
FS Southside at FAYETTEVILLE (17): Purple Dogs poised for another playoff run, riding a five-game win streak under postseason-proven Coach Billy Dawson. A first-round win gets Fayetteville a rematch with Bryant next week. Bryant won Week 2 at Fayetteville 38-37 in overtime. FS Southside (3-7) stumbles into playoffs with wins against teams that finished with a 7-23 combined record. The Mavericks were manhandled by rival FS Northside 35-13 last Friday. Talented Southside QB Taye Gatewood directs a unit scoring 31.7 points weekly. Southside's porous defense allows 38 points per Friday.

BOTTOM HALF OF BRACKET
NORTH LR has a bye.
FS Northside at HAR-BER (18): Perhaps preseason-favorite Har-Ber has regained its focus and can challenge No. 1 North LR next Friday. Har-Ber ended a three-game losing skid by beating West conference cellar-dwellers Van Buren and Rogers Heritage by a combined 82-0 the past two Fridays. Northside played its best of the season in last week's 35-13 win at rival FS Southside. Northside junior QB Derrick Wise, a much better runner than passer, completed all nine of his passes for 102 yards and the Grizzlies didn't commit a turnover.
BENTONVILLE WEST has a bye.
Rogers at CONWAY (10): Conway has advanced past the first round four of the past five seasons but no further. Conway won in the first round at Rogers 35-20 last November and beat the Mounties 42-6 in the first round in 2012. Conway lost at home for the first time this season last week when Bryant held the Wampus Cats to 7-of-15 passing for 76 yards. Conway senior running back Michael George averages eight yards per carry and 178 yards weekly, helping the Wampus Cats outscore opponents 37.4-21.2. Rogers makes the playoffs as the West conference No. 6 seed with victories over winless Van Buren 24-17 and Rogers Heritage (1-9) 43-33. The Mounties lost league games to Bentonville, Fayetteville and Har-Ber by an average score of 55-11.