Class 2A /8-Man Week 11 Rankings, Notes & Picks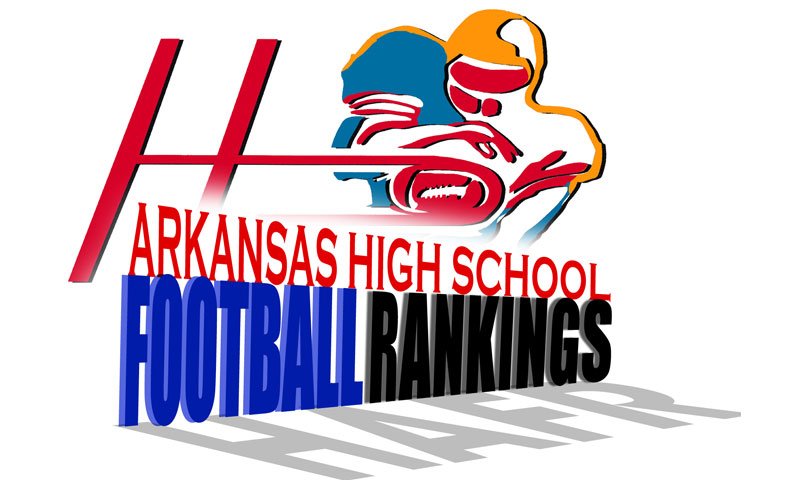 Class 2A Rankings

Week 10, 2022
Copyright Seventy Seven's Publishing
1. Hazen (9-0)

2. Bigelow (9-1)
3. Dierks (9-1)
4. Carlisle (8-1)
5. Mount Ida (7-2)
6. Earle (7-3)
7. Des Arc (6-3)
8. EPC (8-2)
9. Hector (6-3-1)
10. Episcopal (7-3)
11. Marked Tree (8-2)
12. Conway Christian (7-3)
13. Mineral Springs (7-3)
14. Clarendon (6-4)
15. Poyen (5-5)
16. England (5-5)
17. Murfreesboro (4-6)
18. Hampton (3-7)
19. McCrory (2-8)
20. Magazine (3-6)
21. Mountainburg (3-6)
22. J.C. Westside (2-8)
23. Cross County (2-7)
24. Bearden (1-8)
25. Lafayette County (1-9)
26. Baptist Prep (0-10)
27. Foreman (0-10)
28. Marianna (0-9)
29. Decatur (0-10)
LAST WEEK

Hootens.com correctly predicted 11 out of 13 (85 percent) games involving 2A teams. 
WEEK 11 PREDICTIONS (favorites highlighted in yellow and ALL CAPS)

Conference affiliations and seeding are denoted for each matchup.

HOOTENS.COM GAME OF THE WEEK

2-2A (4) Earle (7-3) at 1-2A (1) BIGELOW (9-1): 
Bigelow breezed past winless Decatur 55-6 last week. The Panthers are led by senior playmaker Bennett Johnson (1,400 all-purpose yards, 11 TDs), with help from junior RB Carter Alexander (850 rushing yards, 21 total TDs) and junior QB Rhett Neumeier (1,300 passing yards, 18 TDs, 4 INTs). Jayden Dunlap (13 TFL, 4 sacks) leads the Panthers in tackles (77) after missing the season's first 3 games. Chance Page (10 sacks, 9 TFL) and Braeden Winningham (8 sacks, 11 TFL) cause fits in opposing backfields. 
Earle, the No. 4 seed out of the 2-2A, is on a 5-game win streak after crushing Cross County 42-0 last week. The Bulldogs' offense is led by senior QB Tyrome Hurst III, junior WR Joseph McVay (leader in reception yards), sophomore RB B.J. Powell (leader in rushing yards) and all-conference ​​OT Jeremiah Brown (leader in pancake blocks). Keymar Moore leads the Bulldogs in tackles this fall. 
3-2A (3) Mineral Springs (7-3) at 4-2A (2) CARLISLE (8-1): Mineral Springs beat Murfreesboro 46-0 last week. Junior RB Ketrevion Thomas (18-124 rushing, 3 TDs), sophomore QB Evan Erwin (4-9 passing, 71 yards, 2 TDs) and senior WR K.J. Hayes (3-51 receiving, 1 TD) led the offensive attack, while sophomore TE/OLB Javeon Fricks (1-20 receiving, 1 TD) picked up 6 tackles, 3​ TFL, 1 sack, an interception and broke up 2 passes. Freshman Decayvion White returned a kickoff 75 yards for a score. Carlisle settled for the No. 2 seed after losing 38-30 to top-ranked Hazen in the conference championship. The Bison will rely on senior all-state RB Jason Sullivan, who is closing in on 2,000 rushing yards. 

1-2A (4) Magazine (3-6) at 2-2A (1) DES ARC (6-3): Magazine, a team that missed the playoffs last year, is led by sophomore QB Nate Smith (12 total TDs, 1,000 all-purpose yards). Sophomore Kolton McCubbin, the leading tackler for the Rattlers, has accounted for 510 yards and 4 TDs. Ethan Vasquez (more than 300 reception yards) and Elijah Ward (270 reception yards, 2 TDs) assist on offense. Des Arc started the season 0-2 but won 6 out of its last 7 games to win the 2-2A title. The Eagles' Flexbone offense will be led by all-state FB Jack Kearby and all-conference RB Trevion Reed. 

4-2A (3) Episcopal (7-3) at 3-2A (2) MOUNT IDA (7-2): Episcopal, picked to finish sixth in the conference by coaches, returns to the playoffs after four years as an 8-man team. Senior QB Gray Lee (90-151 passing, 1,210 yards, 11 TDs) triggers the offense, with assistance from Elijah Mason (399 reception yards, 4 TDs) and Jack Harbour (501 reception yards, 5 TDs). Freshman RB Kollin Robinson leads the team with 1,060 rushing yards and 11 TDs. John Robert Bateman has 77 tackles. Mount Ida, coming off a 38-22 loss to Dierks in the conference championship game, is captained by senior Jacob Woodfield (1,470 all-purpose yards, 17 TDs), Drayton Standridge (860 rushing yards, 12 TDs; 84 tackles) and Lane Nolan (814 all-purpose yards) assist on offense. Chandler Perkins (78 tackles) has connected on 42 of his 44 extra-point attempts on the season. 

4-2A (4) England (5-5) at 3-2A (1) DIERKS (9-1): Dierks won its third consecutive conference title last week, beating Mount Ida 38-22. The Outlaws will be without all-state playmaker Eli Sharp (1,145 total yards, 18 TDs) for a third consecutive week, but they have other producers. QB Rylan Hill has passed for 1,493 yards and 18 TDs. Jordan Hill (757 rushing yards, 10 TDs), Rustin Simmons (453 rushing yards, 4 TDs), Andrew Hill (509 reception yards, 7 TDs) and Juan Salavar (245 reception yards, 2 TDs) have played well this fall. England, a team that didn't win a game a year ago, clinched a playoff berth with a win over Hampton last week. 

1-2A (2) Hector (6-3-1) at 2-2A (3) E. POINSETT COUNTY (8-2): Hector QB Jackson Taylor has passed for 1,779 yards and accounted for 25 TDs. P.J. Henderson (967 reception yards, 14 total TDs), Drake Riley (448 reception yards, 6 TDs; 75 tackles, 11 TFL) and Landon Coffman (432 reception yards 5 TDs) are the leading receivers, while Brent Casto (659 rushing yards, 10 TDs; 44 tackles, 8 TFL, 5 sacks) handles the rushing duties. Junior Peter Waite leads the Wildcats with 120 tackles. EPC will rely on junior RB Dennis Ganies (2,583 rushing, 33 TDs). Gaines rushed for 400 yards and 3 TDs in last week's victory over Marked Tree. 

3-2A (4) Poyen (5-5) at 4-2A (1) HAZEN (9-0): Poyen knocked Hazen out of the playoffs 38-24 during last year's quarterfinals, but the top-ranked Hornets look nearly unstoppable this fall, averaging nearly 48 points a game and recording 5 shutout victories. Senior all-state QB Luke King has passed for 1,801 yards and 23 TDs. King is surrounded by Justin Schlenker (793 total yards, 22 TDs), Braylon Anderson (1,255 total yards, 17 TDs) and Josh Dawson (513 total yards, 8 TDs). Kolton Tosh leads the defense with 98 tackles. Poyen, on a 2-game losing streak after dealing with injuries, has had two weeks to prepare for the Hornets. 

2-2A (3) MARKED TREE (8-2) at 1-2A (2) Conway Christian (7-3): Marked Tree leans on LaRay Brown (64 carries, 726 rushing yards), Kenyon Carter (1,100 passing yards, 15 TDs) and Cameron Marshall (more than 500 reception yards) on offense. Sophomore Jonah Walker leads the team with 134 tackles. Conway Christian has won 5 of its last 6 games with the help of sophomore QB Jeryn Thomas (1,101 passing yards, 15 TDs). Senior Cooper Johnson (836 total yards, 13 TDs) and sophomore Aaron Lovelace (544 rushing yards, 7 TDs) contribute on offense. Sophomore Coleton Loper leads the Eagles with 51 tackles, while sophomore Garrison Greer owns a team-high 6 sacks. 

8-Man Rankings
Week 11, 2022
Copyright Seventy Seven's Publishing
AAA SANCTIONED
1. Mountain Pine (10-0)
2. Woodlawn (8-1)
3. Spring Hill (7-3) 
4. Izard County Consolidated (6-2)
5. Rector (6-2)
6. Brinkley (5-3)
7. Strong (4-3-1)
8. Marvell (3-4)
9. Midland (2-5)
10. KIPP Helena  (1-4)
11. Hermitage (1-6)
12. Dermott (0-6)
HOOTENS.COM GAME OF THE WEEK

SPRING HILL (7-3) at Izard County Consolidated (6-2)
Spring Hill's potent rushing attack travels to Brockwell, where  Izard County Consolidated will host a home playoff game in its first season. ICC, led by QB Wyatt Bucahnan, averaged 46 points per game during the conference slate, notching wins over Rector, Brinkley, and Midland. Spring Hill averages 277 rushing yards per game, led by TJ Tipton.
Brinkley (5-3) at WOODLAWN  (8-1)

This will be a rematch of a weather-shortened Week 2 game, which Woodlawn won 20-12. Brinkley's spread-option attack is led by senior QB Kylan Baker (923 passing yards, 263 rushing yards, 16 total TDs) and junior RBs Jeremiah Harris and Mitchell Hicks (1,223 combined rushing, 18 TDs). Hicks has registered 7 interceptions, 2 of which have been returned for TDs.
Midland (2-5) at MOUNTAIN PINE (10-0)

Midland clinched the 4 seed in the 8-Man North when Augusta folded its season. The Mustangs average 144 rushing yards per game Mountain Pine has stacked up 3,807 yards and 41 points per game during its 10-0 regular season. Jeremaine Dobbins (110 yards per game, 22 TDs) leads the Red Devils rushing attack. Senior DL DayJon Matlock (9 sacks) and James Glasco (13 TFL) hold court on defense. 

Strong (4-3-1) at RECTOR (6-2)
Rector, which owns wins over ICC (nonconference) and Brinkley, finished the regular season with 3 consecutive victories. Strong defeated Spring Hill 14-6 to clinch the 3 Seed in the South. Strong averages 25 points per game and yields an average of 21.