Class 6A Week 12 Rankings, Notes & Picks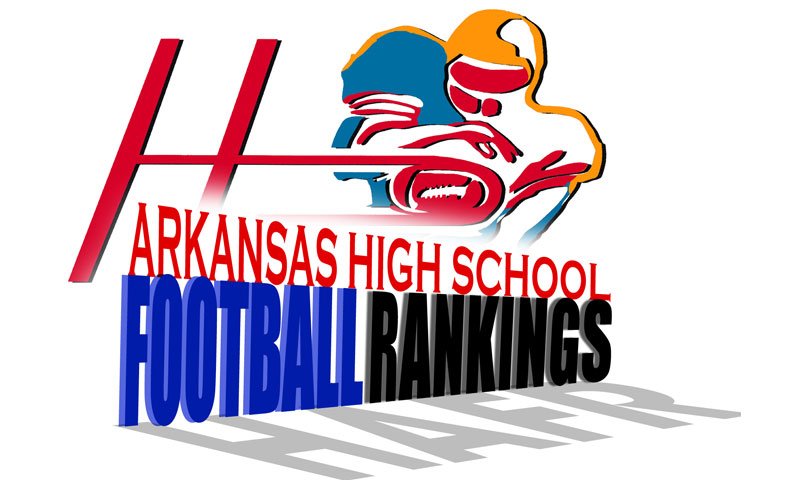 Hootens.com Rankings
Class 6A, Week 12, 2018
Copyright Hooten Publishing, Inc.
1. Greenwood (9-1)
2. Benton (8-2)
3. West Memphis (10-0)
4. Marion (8-2)
5. Searcy (9-2)
6. Jonesboro (7-4)
7. Pine Bluff (5-5-1)
8. El Dorado (5-6)
9. Russellville (7-4)
10. Siloam Springs (5-6)
11. Sylvan Hills (4-7)
12. Lake Hamilton (5-6)
13. Sheridan (2-8)
14. Jacksonville (3-7)
15. LR Hall (1-9)
16. Mountain Home (0-10)

HOOTENS.COM GAME OF THE WEEK
No. 6 Jonesboro at No. 2 Benton.
These teams met in the 2016 quarterfinals, a 56-52 Benton victory at Jonesboro. Jonesboro erased a 10-point first-quarter deficit in last week's 47-44 win over Lake Hamilton. The Golden Hurricane amassed 616 offensive yards but surrendered a season-high 44 points to the Wolves. That's a bad sign at high-flying Benton, which averages 42.8 PPG and whose season-low scoring output was a 28-14 Week Zero loss to Class 7A Bryant that was called at halftime. The Panthers have scored at least 27 points in every other game. Benton expects all-state running back Zak Wallace (1,207 yards rushing this year with 17 TDs) to play this week after being slowed the last three weeks with an ankle injury. Kelby Caffrey (76 tackles, 14 for losses, two interceptions) paces a Benton defense which allows just 22 PPG and has logged three shutouts this year.

LAST WEEK
Hootens.com correctly predicted three of four winners (75 percent) of games involving Class 6A schools. Hootens.com has correctly picked 86 of 103 winners (84 percent) of games involving Class 6A schools for the season.

WEEK 12 PREDICTIONS (favored teams in CAPS followed by point spread)
TOP HALF OF BRACKET
Searcy at GREENWOOD (20): These teams have not met since 2001. Searcy hosts Sylvan Hills in the semifinals or travels to Marion. Greenwood hosts a semifinal game should it win. Searcy outscored Siloam Springs 49-42 last week, rolling up 575 yards of offense.  The Lions allowed 493 yards to Siloam Springs, the most yards for the Panthers this season. That's big trouble at Greenwood, which averages more than 420 balanced (257 passing yards and 258 rushing yards) yards per week. 
Sylvan Hills at MARION (10): This is a rematch of Week 5 26-7 win at Marion. Sophomore QB Daedrick Cail passed for a then-career-high 241 yards and three TDs. Cail completes 64 percent of his passes for 2,032 yards and 22 scores with 10 interceptions. However, seven of those interceptions came prior to Week 7. Since Marion's Week 6 loss at Searcy, Cail is 45 of 60 passing for 781 yards and 10 TDs. Marion seeks its first semifinal appearance since 2006 (only one in school history) and its first five-game winning streak since 2005. Sylvan Hills ripped Russellville last week 31-29 in overtime when senior Braden Withrow flipped the game-winning two-point conversion to Chris Adams and the Bear defense stopped the Cyclones on their two-point attempt. 

BOTTOM HALF OF BRACKET
Pine Bluff at WEST MEMPHIS (17): This is a rematch from Week 9, a 24-23 West Memphis win. In that game, Blue Devil senior Devin Olloway ran for a 41-yard TD and returned the opening second-half kickoff 83 yards for another score. Pine Bluff eliminated El Dorado 21-15 last week without seven starters who have suffered season-ending injuries. Senior standout Berkarion Black caught the game-winning 19-yard TD pass with 1:53 left in the game and clinched the win with an interception on El Dorado's final drive. Pine Bluff allowed minus-34 yards to El Dorado in the first half. West Memphis enters following a bye after winning its first league title since 2011, and completing just the fifth unbeaten, untied regular season in school history.
Jonesboro at BENTON (20): See Hootens.com Game of the Week.