Class 7A Week 12 Rankings, Notes & Picks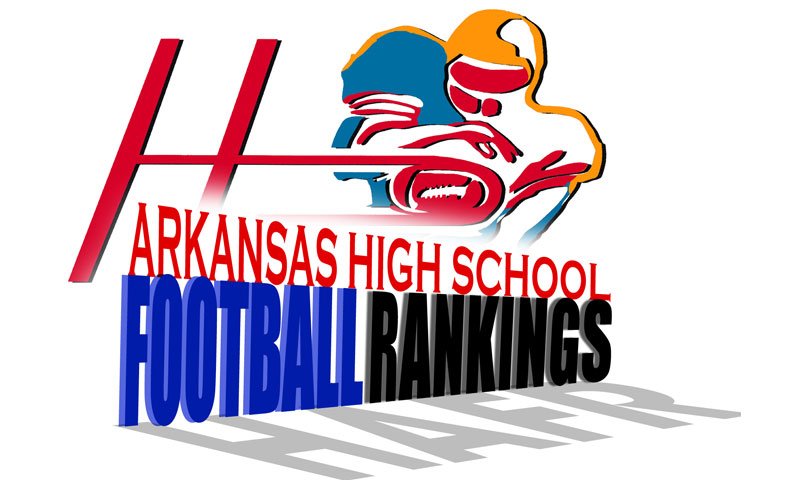 Hootens.com Rankings
Class 7A, Week 12, 2018
Copyright Hooten Publishing, Inc.
1. North LR (10-0)
2. Fayetteville (9-2)
3. Bryant (8-2)
4. Bentonville (7-3)
5. Conway (9-2)
6. Bentonville West (6-4)
7. FS Northside (7-4)
8. FS Southside (6-5)
9. Springdale (7-4)
10. LR Catholic (5-6)
11. Cabot (3-7)
12. Springdale Har-Ber (2-8)
13. Van Buren (4-7)
14. Rogers (3-7)
15. LR Central (1-8)
16. Rogers Heritage (0-10)

HOOTENS.COM GAME OF THE WEEK
No. 2 Fayetteville at No. 3 Bryant.
This is the fourth meeting between these schools in two years. The previous three have all been decided by one point. Bryant won Week 2 last season at Fayetteville 38-37 in overtime and 21-20 in the second round of the playoffs. Fayetteville won Week 3 this fall at Bryant 36-35. 
Multiple opposing coaches say healthy Fayetteville is the West conference's top team and best threat to win a state title. Fayetteville intelligent senior QB Darius Bowers, who completed 19 of 27 passes for 180 yards and accounted for four TDs in this season's win at Bryant, was injured at Bryant and missed the next three games. Bowers completes 71 percent of his passes for 314 yards weekly with 25 TDs and just two interceptions this season. 
Bryant scores 40 points per game the past six outings led by senior class president Ren Hefley (4.2 GPA, 30 ACT) and senior RB Latavion Scott. Fearless all-state middle linebacker Jakob Neel (6-0, 220) did not play in the first meeting with Fayetteville but returned from injury the second half of the season. 
Fayetteville standout tackle Coleman Johnson (6-2, 230), son of former Razorback lineman Willie Johnson, leads a solid and deep defensive front of rotating players. Fayetteville has recorded 48 sacks and 14 interceptions this season, but Bryant likely enjoys more success passing this time against a shaky Fayetteville secondary. 
Bryant will be better on defense, especially against the run in this meeting and the Hornets are coming off a bye week after playing tougher competition down the stretch. Fayetteville beat Heritage (0-10), Har-Ber (2-8) and LR Catholic (5-6) the past three weeks. Bryant lost 34-28 at North LR (10-0) Week 9 before beating Conway (9-2) to earn its first-round bye.  

LAST WEEK
Hootens.com correctly predicted all four winners in Class 7A games. For the season, hootens.com is 75-23 (77 percent) predicting 7A games.

WEEK 12 PREDICTIONS (favored team in CAPS followed by points spread)
Top Half of Bracket
FS Southside at NORTH LR (21): Rematch of Week 6 (Oct. 5) when FS Southside lost at North LR 49-27. FS Southside could start up to seven sophomores on defense this week and struggles to stop the run, which is North LR's strength. North LR's man-coverage secondary remains vulnerable to deep balls and must contain Southside dual-threat QB Taye Gatewood (1,908 yards passing/697 yards rushing) and rugged running back Ricardo Savoy (1,178 yards, 7.1 yards per carry). North LR aims for its third straight state title game appearance as heavy favorites again next Friday.  
Conway at BENTONVILLE WEST (1): Conway is likely good enough up front and in the secondary to keep West's all-state QB Will Jarrett and Ole Miss WR commit Jadon Jackson from playing catch all night. Conway coach Keith Fimple, a defensive specialist, likely employs double teams on Jackson and extra pressure on Jarrett. West's defense likely crowds the line trying to slow Conway's rushing attack and force QB Jovoni Johnson to pass. Johnson (733 yards rushing) completes 50.9 percent of his passes with 10 TDs and five interceptions this season. Conway has arguably the top offensive line in the state. 

Bottom Half of Bracket
FS Northside at BENTONVILLE (13): Bentonville rested and healthy after a bye week likely runs right at FS Northside with success. Bentonville's disciplined defense looks to slow Northside QB Derrick "Duece" Wise's wild cut-back runs. 
Fayetteville at BRYANT (7): See Hootens.com Game of the Week.